Edge Sorting – How Does This Casino Strategy Work and Is It Worth Trying?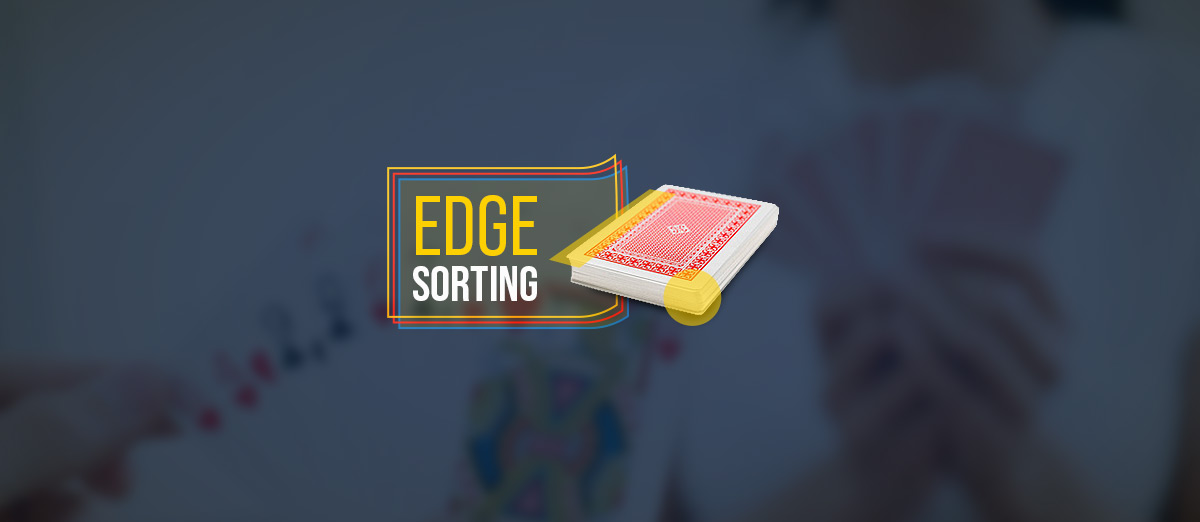 People are continually looking for ways to gain an advantage when gambling and reduce the casino's house edge. However, as experienced gamblers will know, while it is possible to reduce the house edge significantly in games such as blackjack, it can never be overcome entirely.
Nonetheless, to achieve the smallest possible house edge, serious players will make use of entirely legal strategies. However, there are some strategies that exist in a kind of a legal grey area. One of these strategies is edge sorting, which has gained a lot of attention in recent years following a couple of high-profile cases involving the famous poker player Phil Ivey.
What Is Edge Sorting?
Edge sorting is an advantage play technique that is mainly used by baccarat players to try to give themselves an advantage over the casino. It involves exploiting slight imperfections in the design on the backs of cards, which give players more information than they would otherwise have.
To use the example of baccarat, there are good cards and bad cards. Players want to see cards such as 7s, 8s, and 9s in the hand position that they are betting on. At the same time, they will want to avoid low-value cards and picture cards. If a player knows which card values are about to be dealt with, then they will have a clear advantage, and edge sorting can achieve just this.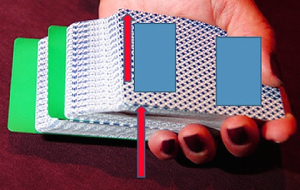 Ideally, the backs of playing cards should be perfectly symmetrical so that there is no way to distinguish one from another. However, in specific manufacturer's packs of cards, some decks have small flaws in their patterns, which means that the edges are not identical. For example, the right side of a card may have slightly larger diamonds than the left side. Players who are able to spot these imperfections can then take advantage of them.
For example, a player who wants to edge sort may ask the dealer to rotate specific cards, often claiming that it is for superstitious reasons. If the dealer agrees to do so, then the player will be able to recognize the cards the next time they come around.
In baccarat, a player would ask the dealer to rotate the 6s, 7s, 8s, and 9s. If the player then knows that the next card to be dealt to one of the hand positions is one of these cards, then they will have a significant edge. This knowledge is enough to remove the house edge completely for as long as the cards remain arranged in that way, and it can actually give the player an edge of around 6%!
However, while it may sound simple, in practice, there is a bit more to it. To begin with, the dealer has to agree to your request, and they may well be trained to recognize when a player is attempting to edge sort. Furthermore, the cards must be shuffled in a way that does not rotate them, which is normally only possible with automatic shufflers. It also requires for the decks not to be changed during play, and of course, the player needs to have a very sharp eye for detail.
The Legality of Edge Sorting
Cheating in a casino is of course illegal, but it is not the same as advantage play. The difference is that advantage play does not rely upon outside means to give the player an edge. The most famous example of advantage play is card counting in blackjack. Many are surprised to learn that it is not illegal, even if casinos try to spot it and limit it.
However, edge counting is less clear-cut. Technically a player is not using anything that the casino hasn't provided, they are playing with the house cards, chips, and dealers. On the other hand, the technique does rely upon dealer cooperation, and even if the player does not mark the cards, they are aware of the patterns and exploiting them.
There is no simple answer as to the legality of edge sorting. However, judges in both America and the UK have ruled it as cheating. If you do employ the technique, you will not be risking jail time. However, if you are caught, then the casino will likely sue you and get their money back. Amazingly, edge sorting only really became known as a technique within the last decade, and it would probably still be highly obscure if it were not for Phil Ivey.
What Happened to Phil Ivey?
Phil Ivey is one of the most famous poker players in the world. He has won millions in the course of his career, but he has also made headlines for exploiting edge sorting in two different casinos. In 2012, Ivey won more than $10 million using edge sorting at London's Crockfords Casino playing baccarat with his companion Cheung Yin Sun.
The casino was suspicious and was able to spot Ivey's technique by reviewing surveillance footage and examining the cards. Ivey admitted that he was using edge sorting but denied that he was cheating. The case went to court, where it emerged that the casino had never heard of edge sorting before.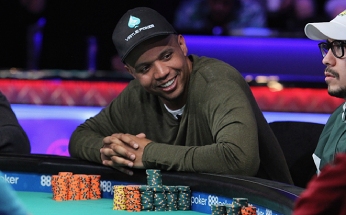 In court, Ivey argued that edge sorting was "legitimate gamesmanship". However, a lower court judge ruled against him while acknowledging that Ivey truly believed he wasn't cheating and thanked him for his "factually frank and truthful evidence". The case then went to the high court, where it was asked to rule on "the meaning of the concept of cheating at gambling" and to decide whether dishonesty was an essential element of cheating.
The high court upheld the lower court's decision, and in their ruling, the judges wrote, "If he had surreptitiously gained access to the shoe and rearranged the cards physically himself, no one would begin to doubt that he was cheating. He accomplished exactly the same result through the unwitting but directed actions of the croupier, tricking her into thinking that what she did was irrelevant."
Had Ivey simply spotted the differences on the backs of the cards, then it would not have been cheating. However, because he took deliberate steps to arrange the deck, then it was considered cheating.
Following the London court case, the Borgata Casino in Atlantic City took Ivey to court, claiming that he had won roughly $9.6 million from them using edge sorting. Once again, Ivey was defeated in court, but the legal battle dragged on for six years before they ultimately reached a settlement, the terms of which were not disclosed.
The case had a huge effect on Ivey's career, especially when the Borgata was granted clearance to seize Ivey's Nevada assets, which they did when they took his winnings at the 2019 World Series of Poker.
These cases show that while edge sorting won't see you criminally prosecuted, as actual cheating would, it may land you in some serious trouble. It is up to you whether you attempt it or not, but you may be better sticking with more traditional techniques such as card counting.