California Passing an Online Gambling Bill – What Does the Future Hold?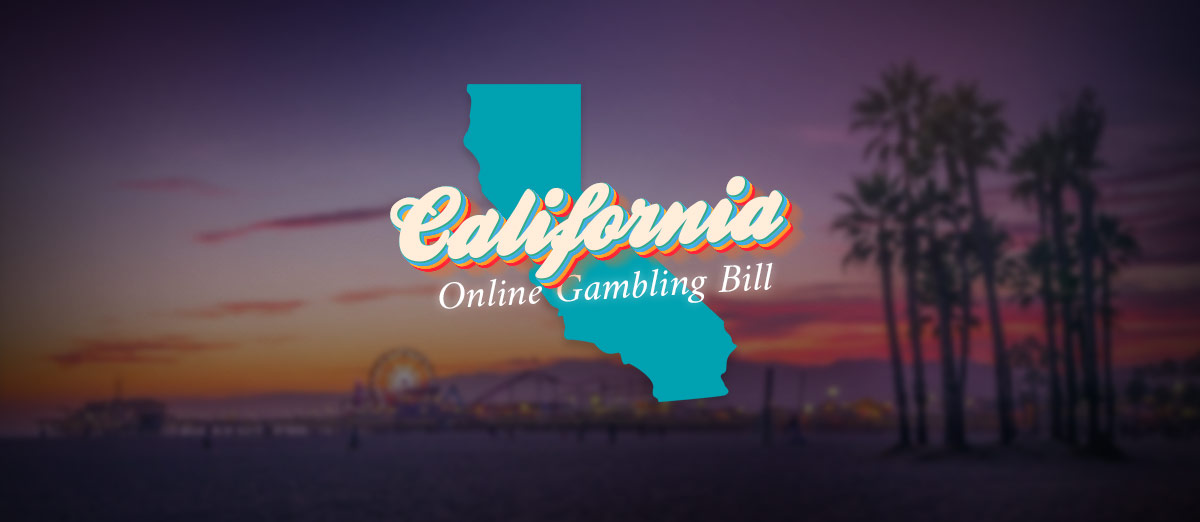 Synonymously, California and technology go hand-in-hand. However, this was not always the case. Known as a state of differing landscapes, encapsulating surf, mountainous wine regions, national parks, and Hollywood, California has seen the rise of what has become a state asset - certainly at least in San Francisco.
It comes in the form of the global technology epicenter, Silicon Valley, which is home to the likes of Alphabet Inc (Google), Meta (Facebook/Instagram/WhatsApp), Amazon, LinkedIn, and many more.
News of the potential emergence of another major industry in the state comes as California is embroiled in a power struggle that would see the technology companies handed less advertising autonomy, should a political ruling confirm this.
Simultaneously, the state is poised to vote on a bill in November that would decide whether it will launch online gambling and sports betting, a move that would unleash the largest untapped market left in the US.
The Potential of the Market
Being the most populous American state with just over 39 million people as of 2021, it is easy to recognize the potential of the market. Indeed, there are many Californians who make the four-hour-plus drive across the border to the world-renowned gambling resort of Las Vegas in Nevada on a regular basis to enjoy the delights what it offers or simply just to place a bet.
It was even revealed that over 50,000 Californians relocated to Nevada in 2018, though how closely this was linked to gambling is unknown.
Prior to New York passing a mobile sports betting bill, many residents in the Big Apple were crossing state lines on a weekly basis to place bets in neighboring New Jersey. These people are now enjoying the advantages that official legislation offers - reflected in record-breaking figures for the state's first month.
What is likely, is that should the state senate vote to approve online gambling, California could take the number one spot for the revenue that New York made in its debut month (over $1.5 billion).
If any encouragement is needed for state representatives to endorse such a bill, they just have to look east. Michigan is a prime example, having only launched online gambling and sports betting in the state as of January 2021, and has already surpassed all records and more than exceeded expectations.
This is a state with less than 10 million residents and a median annual household income of just over $50,000. California clears these figures in strides - perhaps aided by the presence of the Silicon Valley, the financial district of Los Angeles, and of course, the numerous Hollywood actors. What cannot be ignored, though, when taking all of this into account, is the vast potential from a revenue perspective.
There are interesting questions from an infrastructure stance, especially exploring whether California will be required to put anything in place to facilitate the launch of online gambling and sports betting - for now, it appears to be a case of 'proceed with cautious optimism.'
Boost to California Construction Industry?
Should, as is widely expected, the bill be passed, it could well lead to a much-needed boost to the state's ailing construction industry - especially in southern California, which was hit particularly hard during the global pandemic.
In the US, the way that online gambling companies can operate is by having a land-based casino - a model which has proved successful over the course of the last couple of years. As a result, companies such as Caesars, MGM Resorts International, Golden Nugget, and Bally's Corp have fared considerably well. Due to being effectively, first and foremost, land-based entertainment businesses that house hotels and casinos, it meant that they already had the foundations in place to then create an online operation.
Many of these companies already had casinos in numerous states, not least of which being Nevada and New Jersey, and because of this, their brands were already easily recognizable among Americans when they built out online assets.
Almost in anticipation, one such Californian gambling company - Boyd Gaming, has already begun formulating plans for expansion, with the planned development of Wilton Rancheria resort - 15 miles south of Sacramento. It means that they have options - perhaps the easiest being to offer partnerships with premier foreign operator brands which are looking to launch in California.
Belonging to the Wilton Rancheria Tribe - this is essentially an Indian casino, and as a result, any revenue, courtesy of a partnership, will help to significantly benefit their community.
It is expected that passing the bill could lead to the further construction of many more land-based casinos in order to adequately facilitate more partnerships that other online casinos will no doubt be seeking.
Contracts for such work will be put to tender; state regulators heading the approval process for relevant construction companies seeking to capitalize on the probable demand for such future developments.
Leading to an influx of jobs in hard-hit areas of California, it will also be a magnet for investors looking for a quick and guaranteed profit - they do, after all, call the gambling industry 'an excuse to print money.'
California has somewhat of a unique selling point - one that is perfectly designed for the gambling industry. It's over 1000km of coastline, overlooks stunning backdrops, and is quintessential for numerous casino hotel resorts that can easily be partnered with foreign brands. Or, it could lead to native heavyweights such as Caesars taking advantage of what would be effectively categorized as 'prime real estate.'
Depending on the various areas of the state, the land itself would not come cheap - unless the deals are structured so that owners benefit from the development on a profit-sharing basis. Places around south Los Angeles and the San Francisco Bay area are considered premium, prices having been driven skyward by technology entrepreneurs and A-list celebrities.
Return on investment, though, is the key phrase to consider here. Every state that has passed online gambling and sports betting bills has witnessed unparalleled success - balance sheets notwithstanding; California is primed, and the foundations are in place.
Multiple Franchises Represent Significant Potential
For many states across the country, when it comes to online sports betting, arguably their biggest hidden asset is the number of sports franchises that they play home to. New York is beginning to realize this, though California, across all five major US sports, has 18 franchises - the most of any other state.
With huge followings for each of the state's teams, this also represents a noteworthy figure in terms of betting potential. Make no mistake, this will convert consequentially, and for operator brands who have been paying attention, the revenue possibilities are effectively endless.
Perhaps one of the biggest sports brands in the world - the San Francisco 49ers NFL franchise in the north, in addition to the hotbed that is Los Angeles with the Lakers NBA and Dodgers MLB sides, betting attraction is sure to be considerable.
And then, there are the extensive and lucrative sponsorship opportunities that await those brands that are granted a license to operate in the state. Over the last couple of years, we have seen this become powerful marketing and branding tool for operators - especially non-US firms, looking to establish themselves in what is considered the most lucrative market in the world.
A model that has been implemented in Europe, especially in football, the US has taken it to the next level - operator branding is almost excessive in various stadia, while some even facilitate the ability for fans to make bets in stadiums.
In addition, fans of such franchises benefit from exclusive offers with the operator that sponsors their side, which essentially ensures increased retention of customers. In a market with a population that is effectively two-thirds of the UK (for over a decade, one of the biggest markets in the world and with huge sports following), it is seemingly just a matter of 'when' and not 'if', that operators in California are able to fully reap the benefits.
Emergence of New Technology and Silicon Valley Partnerships
Perhaps one of the biggest benefits that the online gambling market in California may witness relates to the possibilities that exist in Silicon Valley. In 2020 alone, the state's software hub saw 51 start-ups launch and in the midst of a global financial crisis.
It adds further weight to the fact that California can more than service the online gambling industry and could even lead the way in terms of new software development that can add even more value for customers.
Advancements in technology across the board are underway - notable strides forward in AI (Artificial Intelligence), machine learning, VR (Virtual Reality), and AR (Augment Reality) have begun.
It even represents an opportunity for further start-up online gambling firms, with an emphasis on technology to sprout from California, and with such infrastructure in place, it could be an industry first.
Software plays a major part in the online gambling industry and is almost a 'standalone' industry in itself. Currently, Europe leads the way in terms of software providers, with many of these being based in either Malta or Sweden.
However, it could be that a number of eagle-eyed entrepreneurs identify an opportunity to help transform the US into the leading software territory for the online gambling industry, given the resources that they have at their disposal.
And in the same way that many predict that the online gambling market in the US will grow to become the biggest in the world, we may see several new software providers in the country to help this niche become a leader as well. The opportunity to forge exclusive partnerships with technology firms in 'The Valley' is vast, whether this is via licensing deals or revenue share agreements. It certainly poses a threat to European-based giants such as Playtech, Evolution, and Microgaming, who are considered the most prominent in the world currently.
Home to some of the best universities, such as MIT and Stanford, companies - especially in California, will benefit from having access to the best talent. With numerous graduates now enticed by the idea of working for a start-up technology company, instead of venturing down more traditional routes like banking or law, there perhaps has never been a better time for the passing of an online gambling bill in California.
What there is no doubt about is that there is plenty of choice for potential customers when it comes to deciding which operator they sign up with. However, it will all come down to which firms will apply for a license and subsequently which are successful in gaining approval.
Every state is different in terms of what is required for operators in order to pass the approval and due diligence process, not least of which is ensuring that they have an iron-clad agreement in place with a land-based operator that resides in that particular state.
The state of New York, for example, approved bids for operator licenses in blocks of two, totaling nine brands altogether. One of them was labeled a "super bid" as it contained applications from behemoths, FanDuel, DraftKings, BetMGM, and Bally Bet. Meanwhile, the second group was a consortium led by B2B technology provider Kambi and included Rush Street Interactive, Caesars Entertainment, Wynn Resorts, and Australian firm PointsBet.
In terms of applications, it would be wise to assume that these will be the first brands to register interest and, in what did not come as too much of a surprise, it was Flutter Entertainment-owned brand, FanDuel, who led the way in terms of wagering handle. It is known that the site processed $568.3 million worth of bets during a four-week period, generating a gross gaming revenue (GGR) of $26.6 million.
Brands FanDuel and DraftKings both lead the way in the US online gambling market - both of which, having been around the longest - initially as daily fantasy sports operators as a way to get around online gambling legislation.
However, it could be an interesting scenario on the west coast. Many likely customers will be aware of brands such as Caesars, especially if they have been regular visitors to Las Vegas, where the company has a hotel and casino resort - as a result, it could pave the way to being a top revenue generator in a state that has perpetual possibilities.
BetMGM is another that will be easily identifiable for online sports betting. It ranks first in Michigan for the first 12 months, and when factoring in that the brand is already ambitious in pursuing sponsorship agreements with sports franchises on the West Coast, this makes for interesting spectatorship.
Many operators - especially the biggest ones, are active in every state where online gambling is legal, and the smartest will, and in fact, likely already are, using data to target similar types of customers, in terms of marketing - effectively having analyzed behavior among multiple demographics. That even includes user journey and how many current customers click off the site, based on the number of steps that are needed, or even the most popular games in states that have a similar customer base.
Casinos that have this information will, no doubt, be positioned to take market share, and it makes for a highly intriguing first 12 months should the online gambling bill be passed.
Key Considerations
When weighing up all of the potential factors and variables that could have a significant impact on whether California passes the bill, the state can certainly pose a challenge to one on the opposite coast that essentially stands in the way of becoming a market leader.
In what is an arms race in the industry, for those paying particular attention, it will be especially interesting to see how many operators are allowed to apply for a license in the first round and also whether the priority is given to native companies.
A significant advantage for states that have passed online gambling bills over the last couple of years is the amount of revenue that has been generated in terms of tax that operators are required to pay.
Rates vary across the country. However, the New York state - with a hefty 51 percent tax rate for operators is the largest, while neighboring New Jersey - legal since 2013, has a modest 14.25 percent rate.
DraftKings CEO, Jason Robbins, was a big advocate of a bill being passed in California, outlining the substantial benefits that the state could gain from it: "In California, we continue to work with a number of leading online sports betting operators in support of a campaign to bring regulated, safe, and responsible online sports betting to the state," Robins said.
Legal online sports betting is projected to bring hundreds of millions in tax revenue annually to the state to address two of the state's most pressing issues: homelessness and mental health.
With the state legislature recently hitting Silicon Valley technology firms hard, it could be expected that California will impose a tax rate on par with New York, especially when considering the population and the difference that this could make for infrastructure in the most deprived areas of the state.
One thing is for sure - the Californian landscape is bound to change further over the course of the next two years if the online gambling bill is passed.