Bill Krackomberger – One of the Most Successful Sports Bettors in the US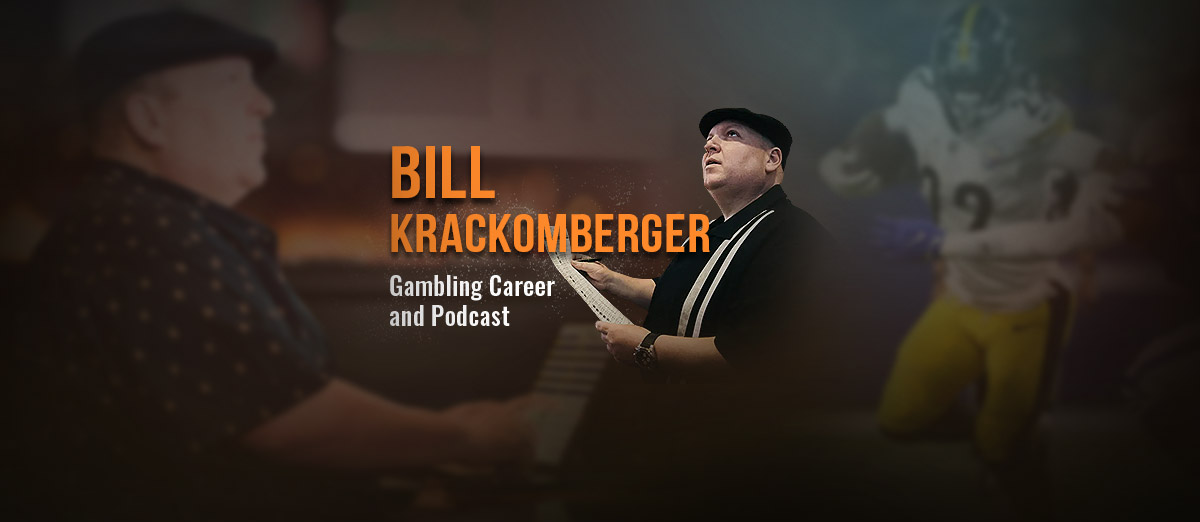 Bill Krackomberger, also known as "Krack," is one of Las Vegas's most prolific and famous sports bettors. Ever since he came to the desert 15 years ago, he has been making a living betting on sports in the world's gambling capital.
His betting success allowed him to make a brand out of his name and appear on some of the most famous media outlets in the country, including ESPN, Fox, Showtime, and CNN.
Krackombeger has also launched his sports betting app "KrackWins", through which he gives both free and paid picks to his followers and subscribers.
Full Name
William J. Krackomberger
Net Worth
$ 5.5 million
Source of Wealth
Professional sports bettor
Famous for
Making winning sports picks for over 20 years
Born
June 1968, New York, USA
Krack is one of the industry's favorite sports bettors because he constantly reminds people of the dangers that betting on sports brings. He is also a big advocate of putting family first and bankroll management, which helped him personally through some of the rough downswings.
In this article, we bring you everything you need to know about one of the most famous gamblers in Las Vegas, including Bill Krackomberger net worth, his life journey, and some of his advice to punters.
Bill Krackomberger Highlights
Highlights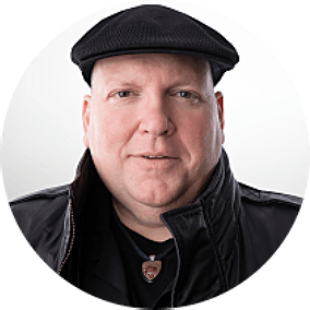 Was $10,000 in debt at the age of 15 because of sports betting
Owns an app "KrackWin," through which punters can buy his picks
One of the most famous sports bettors in Las Vegas
Host of the podcast "WSN's Wise Kracks"
Bill Krackomberger's Early Years
William J. Krackomberger was born in New York in June of 1968 but grew up in New Jersey. At the age of nine, Bill started working in "Pizza Villa," his aunt's pizzeria in Keansburg, where he made around $0.50 an hour.
Bill spent most of his free time trying to beat basketball rims and dartboards on the Boardwalk arcade, and his first encounter with betting came when he was only 9 years old. During this time, he had his first visit to the racetrack with his father, and he also learned to play card games such as blackjack, thanks to the help from his cousin Anthony.
As he says, while growing up, the gambling culture in his neighborhood was extremely developed, and most people he knew, including his father, gambled in social clubs after hours.
After Krackomberger turned 18, he spent most of his time working and hustling since his family could not afford to send him to college.
Some of his jobs included selling cemetery plots, radio ads, and working in a car wash. As he recalled in one of his interviews, he did not care if he had to get down and dirty as long as he made money. He had around 40 different jobs during this period, thanks to his mindset.
Bill Krackomberger Gambler - First Gambling Debt
Bill Krackomberger gambler career started earlier than most. Krack stated in one of his appearances on TV that he lost a lot of money to a bookie in New Jersey when he was only 15 years old. Most of his $10,000 debt resulted from him chasing losses, which is one of the biggest reasons he advocates against it.
Fortunately for him, his father's boss decided to help him climb out of the hole and loaned him the full amount, which he later returned in monthly installments.
Although he does not mention this often online, he says this is one of the examples he uses most often when talking about the pitfalls of gambling. And while he was betting on sports from a young age, he lost money like everyone else most of the time.
However, this would all change after his cousin started teaching him about favorites and underdogs and how the public likes to bet on the favorites, but you should always look to be on the bookmaker's side.
At this point, he had a much better understanding of how sports betting works but was still losing.
Meeting His Mentor
During one of his visits to Atlantic City, when Krackomberger was 23 years old, he got a call from one of his friends telling him that there was probably something wrong with the blackjack machines because they were paying out too much money.
Being the gambler he was, Krackomberger went after work to see what was going on and sat at one of the machines. It turned out that the machine was refunding the full stake instead of half the stake on insurance, so he would go on to make $6,000 in one night on that blackjack machine.
But what was even more important, while he was playing on the machine, he met Frank, a man who would change his life. Frank was a gambler, a sports bettor, and the head of the card counting team in one of the casinos in Atlantic City.
He knew everything about sports betting and was not shy in sharing his knowledge about advantage sports betting with Krackomberger. The two men would form a partnership that lasted for the next 10 years.
Professional Career - Moving to Las Vegas
During this period, Krackemberger and Frank would place most of their bets on foreign sports betting platforms where they took advantage of the bonuses, but they were also regularly taking trips to Las Vegas.
Such a way of placing bets allowed Krackemberger to build his bankroll with a strategy called "scalping". In other words, he would place bets on both sides of the market in situations where different bookmakers offered different numbers on the same bet hoping that the score would land in the middle and that both bets would be a win.
This approach allowed him to make small but frequent gains across various markets by exploiting the difference in lines.
Just before the recession in 2008, Krackomberger built enough of a bankroll to move to Las Vegas, where he could bet on sports legally. He met some of the top names from the sports betting industry there and got introduced to some of the biggest sports betting syndicates in the world.
This further improved his sports betting strategy and allowed him to become one of the best and most well-known sports bettors across the country.
Creating KrackWins
In 2018 he started selling game predictions on his app KrackWins. As he states, the main reason he started selling tips is that all but five casinos that accept sports bets in Las Vegas either banned him or drastically limited the amount he could bet.
Opening KrackWins was the only way he could use his knowledge about sports betting to make money from his predictions.
Apart from giving winners, Krackomberger also teaches people how they should approach sports betting, something that most other professional sports bettors keep for themselves.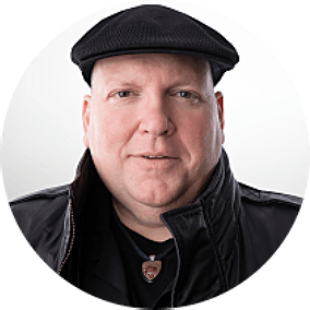 "It means more to me to have safe, responsible gambling."
Bill Krackomberger
Bill Krackomberger Net Worth & Winnings
Like most people from the sports betting industry, Krackomberger is pretty private regarding his finances, so there isn't much information regarding Bill Krackomberger net worth online.
However, there is some financial info about him that is public. For example, he earns around $100,000 for his co-host role in the "WSN's Wise Kracks" podcast alone.
This, coupled with the fact that he also makes money through his app KrackWins and the fact that he has been a winning sports bettor for over two decades, leads us to believe that Bill Krackomberger net worth is north of $5.5 million.
Where Is Bill Krackomberger Today?
Nowadays, the 54-year-old professional sports bettor is one of the most familiar brands in the sports betting industry.
He was featured on the Showtime documentary "Action" in 2019 and is a regular guest on the VSiN (Vegas Stats & Information Network).
Recently he has also launched his own podcast, "WSN's Wise Kracks," which he hosts with Rosalie Michaels, an analyst from Daily Fantasy Sports. The two talk about the most recent sports events and give some general advice to punters looking to jump into sports betting.
FAQ
Where Did Bill Krackomberger Come From?
Bill Krackomberger was born in New York but grew up in Keansburg, New Jersey, where he worked at his aunt's pizzeria and on the Jersey shore boardwalks.
This was the place where he was first introduced to gambling and sports betting at the age of 9.
How Popular Is Bill Krackomberger Twitter Account?
Bill Krackomberger has around 42k followers on his Twitter account @BillKrackman.
He often uses it to share some of the most interesting news from the gambling industry as well as share his opinion about different subjects that are related to sports betting.
What Is the Name of Bill Krackomberger Podcast?
Bill Krackomberger is the co-host of the "WSN's Wise Kracks" podcast along with Daily Fantasy Sports analyst Rosalie Michaels.
For the most part, the two talk about the latest sports news and give advice to people who love to bet on sports.