Chris Moneymaker – How One Man Revolutionized the Poker World with $86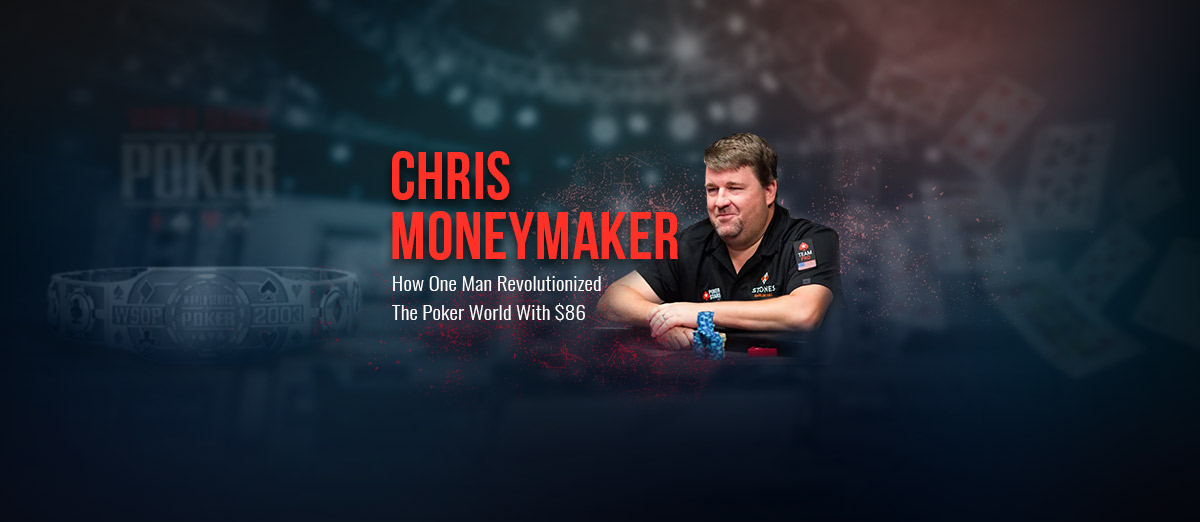 In 2003, a 27-year accountant from Nashville, Tennessee, beat a field of 839 poker players on his way to the World Series of Poker Main Event.
As it would turn out later, this would be the most important event in the history of poker as it would revolutionize the game forever.
When Chris Moneymaker entered the World Series of Poker Main Event in 2003, he was just an ordinary Joe, but after the tournament ended, he became one of the most famous gamblers in the world.
The 2003 WSOP win increased Chris Moneymaker net worth and changed the poker landscape forever by inspiring millions of people worldwide to follow their poker dreams.
Full Name
Christopher Bryan Moneymaker
Net Worth
$16 million
Source of Wealth
Professional poker player & ambassador
Famous for
Winning the 2003 World Series of Poker Main Event
Born
November 21, 1975, Atlanta, Georgia
From his early upbringing to the event that changed his life and what followed, in this article, we take a closer look at poker's most unusual and least likely hero, the WSOP 2003 champion, Chris Moneymaker.
Chris Moneymaker Highlights
Highlights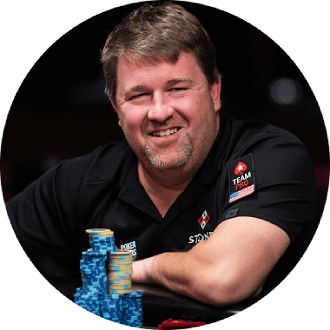 Won the 2003 World Series of Poker Main Event after qualifying through an online satellite
His 2003 WSOP win revolutionized the poker world - the Moneymaker effect
Was a sports bettor before getting into poker
Wrote: "How an Amateur Poker Player Turned $40 into $2.5 Million at the World Series of Poker"
Inducted into the Poker Hall of Fame in 2019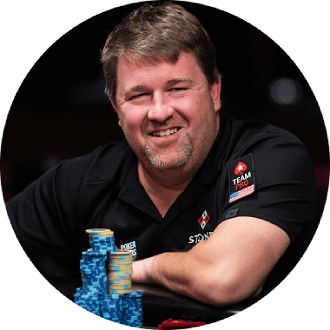 "The beautiful thing about poker is that everybody thinks they can play."
Chris Moneymaker
Chris Moneymaker - Life Before the 2003 World Series of Poker
Chris Moneymaker real name is, surprisingly, Christopher Bryan Moneymaker. He was born in Atlanta, Georgia, on November 21, 1975.
At an early age, Chris was introduced to gambling by his father, Mike, who loved to play blackjack. However, unlike most poker players, he didn't let his gambling aspirations stop him from going to college. After graduating from the Farragut High School in Knoxville, he enrolled at the University of Tennessee, where one of his friends introduced him to sports betting. Moneymaker found instant success and won around $60,000 betting on sports during his first year and a half.
At around 18 months in his sports betting career, he lost all of his winnings in just four bets and was left broke. As he stated in one of his interviews, this was the best thing that could happen to him at that point from a life perspective.
After this event, he set his priorities straight and got a master's degree in accounting.
Amateur Poker Career
After college, Moneymaker got married, got a job as a traveling accountant, and had a baby on the way. At this point in his life and career, everything was going perfectly. But when September 11 happened and airplanes stopped flying, he found himself unemployed overnight. This is where his financial troubles started.
This time he turned to poker and started playing online to earn money to pay the bills and put food on the table. After some time, he managed to land another accounting job, but he didn't give up on online poker and played it every chance he got. During this period of life, his routine consisted of working 9 to 5 and playing poker every day after work.
The Start of Chris Moneymaker's Professional Poker Career
During one of his poker sessions in April of 2003, Chris Moneymaker made the best mistake of his life. He registered for a $86 WSOP Satellite tournament on PokerStars, thinking it was a regular tournament with cash prizes. As he later said: "If I knew it was a satellite, I would have never played it."
In this tournament, he won a ticket for a larger, $650 buy-in satellite tournament in which the prize for the top three spots were entries to the 2003 WSOP Main event + $1000 in pocket money.
After winning the seat, he sold half of his action to his father and some to his friend, after which he decided to take some time off from his accounting job to book a trip to Las Vegas. Up to this point in his life, Moneymaker had never played a live poker tournament, and his goal was to survive day one by folding all his hands.
On the first day, the organizations thought that he filled out the registration papers with his nickname, so they approached him and asked him to fill in his real name. They were surprised to find out that Moneymaker is Chris Moneymaker's real name. His German ancestors were silver and gold coin makers, and they modified their German last name "Nurmacher" to Moneymaker when they came to the US.
On day three, Moneymaker got seated at the same table as the two-time WSOP Main Event champion and poker legend Johny Chan. These two would clash in a hand a few hours later, and to the surprise of all in attendance, Moneymaker eliminated the ten-time bracelet winner.
Day four would see Moneymaker eliminate Humberto Brenes when he got lucky with pocket eights against Brenes' pocket aces. With ten players left, he would have a clash with another future poker Hall of Famer, Phil Ivey.
After getting it all in on the turn with trips against Ivey's full house, he once again got lucky on the river and eliminated the future ten-time bracelet winner.
With three players left, the 27-year account would survive against another poker Hall of Famer, Dan Harrington, and went to play heads up against a poker legend and a three-time bracelet winner Sammy Farha.
The crucial hand in this David and Goliath match-up happened when Moneymaker went all in with Ks 7h on the board of 9s 2d 6s 8s 3h with missed flush draw and managed to make Farha fold Qs 9h for a top pair. At the time, the WSOP commentator Norman Chad called it the bluff of the century.
The next hand that was dealt would be the last hand of the tournament. Farha went all in with Jh Td on Js 5s 4c with top pair, but unfortunately for him, Moneymaker held 5d 4s and was a 76% favorite. The turn came 8s, and the river was 5h giving Moneymaker a full house and a WSOP bracelet.
The Moneymaker Effect
The term "Moneymaker Effect" was invented by the poker community after Chris Moneymaker won the 2003 WSOP Main event to describe the poker boom that followed. A testimony of how big of an impact this win had is the fact that it has a dedicated Wikipedia page, and even several books have been written describing this phenomenon.
After the 2003 WSOP ended, people from around the globe started wondering if they could be the next Moneymaker and were jumping into online games. This resulted in online poker getting a sudden influx of millions of players, which changed the entire poker ecosystem.
However, for Moneymaker, the year that followed wasn't that great. After paying taxes and giving his father and friend their share of the winnings, he was left with $800,000, which Chris Moneymaker wife took when she divorced him after he signed a deal with PokerStars, which required him to travel a lot.
In the end, Chris Moneymaker did not receive any money from his 2003 WSOP win.
Chris Moneymaker Net Worth - How Much Is the Ex Accountant Worth?
Thanks to endorsements, business endeavors, and tournament wins, Moneymaker has earned a decent fortune over the years.
Apart from the 2003 WSOP, some of Chris Moneymaker's most notable tournament wins are:
Runner-up finish in the 2004 WPT No-Limit Hold 'em Championship for $200,000
Runner-up finish in the 2011 NBC National Heads-Up Championship for $300,000
11th place in the 2011 PokerStars Caribbean Adventure Main Event for $130,000
In total, his live tournament earnings as of 2022 are over $3,950,000. However, Chris Moneymaker net worth is around $16 million, so it is safe to say that he made more money away from the tables than he did on the green felt.
Where Is Chris Moneymaker Today?
In January of 2021, Moneymaker and PokerStars parted ways after a 17-year relationship that helped PokerStars grow into the biggest online poker room and turned Moneymaker into one of the most recognizable poker figures in the world.
The 2003 WSOP Main Event champion still plays poker. In fact, if you google Chris Moneymaker WSOP 2021, you will find out that he won $38,000 for his 260-place finish in the Main Event.
Lately, he has been focusing more on spending time with his wife Christina and their kids and looking forward to jumping into a new business venture. Chris has already received a business license and will be opening a social poker room in Kentucky.
He is also always active in promoting charity organizations and trying to give back to those in need. He has been an active supporter of animal organizations and organizations for people with autism. He is also active on his Twitter @CMONEYMAKER, where he often replies to his followers regarding different topics, so feel free to Tweet at him and ask your question.
FAQ
What Is Chris Moneymaker Real Name?
Chris Moneymaker's real name is Christopher Bryan Moneymaker. His German ancestors were silver and gold coin makers, and they modified their German last name "Nurmacher" to Moneymaker when they came to the US.
Because of this and his poker background, many people still think Moneymaker is his nickname, not his real name.
Is Chris Moneymaker Still Playing Poker?
Yes, the man behind the Moneymaker effect still enjoys poker tournaments and almost always plays the world series. However, in recent times his volume has dropped as he prefers spending more time with his wife and kids.
Is Chris Moneymaker Married?
Yes, Moneymaker is married to Christina Wren. The couple married a couple of years after Moneymaker divorced his first wife because she didn't want to be married to a poker player that travels all the time.
Is Chris Moneymaker Still in the WSOP?
Moneymaker is still a regular in the WSOP poker events. In the 2022 WSOP Main Event, he made day four for the third straight year but ended busting out in 1,198th place for $15,000.
What Is Chris Moneymaker Net Worth?
Over the course of his poker career, Chris Moneymaker's tournament winnings exceed $3,950,000. However, most of his net came from endorsements and business endeavors. As of 2022, Chris Moneymaker's net worth is estimated to be around $16 million.