Elaine Wynn – Philanthropy and Casino Legacy of the Queen of Las Vegas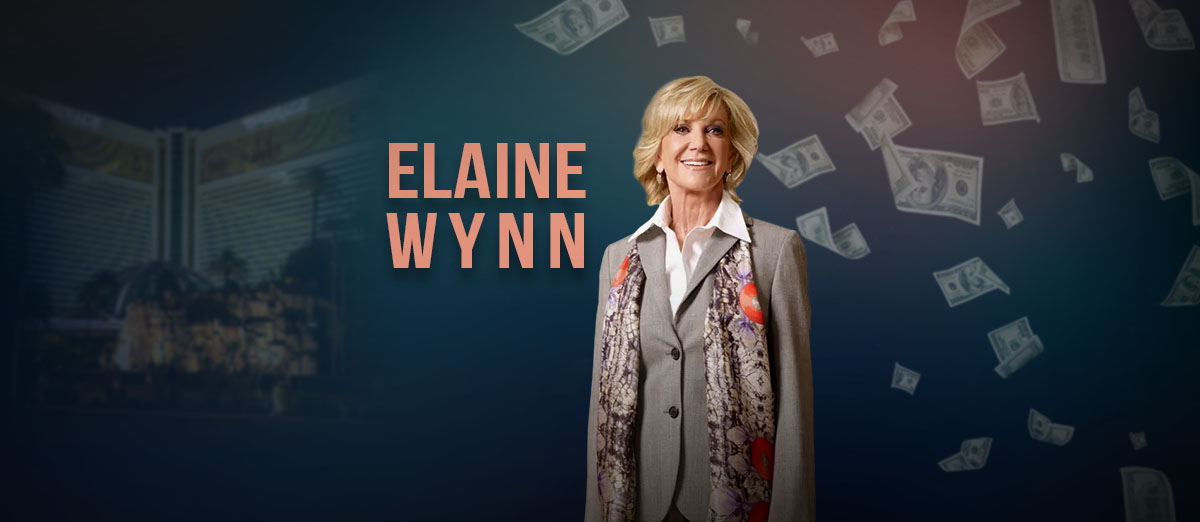 In Las Vegas, a city famed for its high stakes and grand spoils, Elaine Wynn emerged as a notable figure embodying a blend of wealth, success, and goodwill.
A seasoned business mogul, Elaine's tale is not only of luxury and the title "Queen of Las Vegas" but also of a heart that beats for the disadvantaged, especially children.
The awe surrounding Elaine Wynn net worth is as much a testament to her business success as it is to her philanthropic spirit.
Co-founding Wynn Resorts in 2022 alongside her then-spouse, Steve Wynn, marked the onset of a journey laden with sparkling jackpots and heartfelt contributions to society.
Now, as Wynn Resorts' paramount shareholder, boasting an 8.9% stake, her influence stretches beyond the vibrant casino floors, reaching the lives of underprivileged schoolchildren through her pivotal role on the national board of directors for Communities in Schools.
Full Name
Elaine Farrell Wynn
Net Worth
$2 billion
Source of Wealth
Casino owner
Famous for
Co-founder of Mirage and Wynn Resorts
Born
April 28, 1942, New York, USA
Yet, Elain's ventures spin further. Her love for art and basketball paints a picture of a woman of substance and different interests.
Elaine Wynn's induction into the Gaming Hall of Fame in 1999 and her appointment to the Basketball Hall of Fame Board of Governors in 2010 mirror a life rich in material and charitable achievements.
From the bustling brick-and-mortar casinos to the quiet corridors of philanthropic endeavors, Elaine Wynn's biography is a compelling narrative of how one can serve both a persona and the community.
Elaine Wynn Highlights
Highlights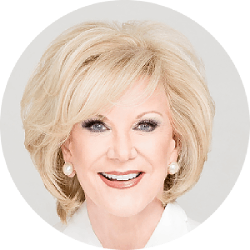 Co-founded Wynn Resorts and Mirage Resorts
Dubbed the "Queen of Las Vegas" for her contributions to Las Vegas and the casino industry
Serves on the national board of directors for Communities in Schools
Inducted into the Gambling Hall of Fame
Appointed to the Basketball Hall of Fame Board of Governors
16th on the America's Self-Made Women list
Elaine Wynn Childhood and Early Years
Elynn Wynn was born to a middle-class Jewish family in New York City on April 28, 1942.
She exhibited signs of ambition from a young age, and her educational pursuits led her to George Washington University.
There, she immersed herself in Political Science, culminating in a Bachelor of Arts degree in 1964.
During her tertiary education, she met Steve Wynn, and the couple married.
While attending college, she devoted Sundays to working at her father-in-law's bingo hall in Maryland. This experience showcased her interest and knack for the gaming sector.
However, her relocation to the constantly evolving Las Vegas Strip with Steve marked a monumental chapter in her life, laying the foundation for her illustrious gaming and entertainment career.
Elaine Wynn's Undeniable Mark on the Casino Industry
Elaine and Steve Wynn transformed Las Vegas into the casino capital of the world through their vision, ambition, and partnership.
In 1973, the dynamic duo co-founded Mirage Resorts, marking the genesis of a new era in the Las Vegas Strip.
Their journey began with the formation of Golden Nugget Companies Inc., following their acquisition of the majority control of Golden Nugget in Las Vegas.
Being not just a silent partner, Mrs. Wynn had a significant role in the decisions that shaped the Vegas Strip, including the later acclaimed Wynn/Encore.
The Wynns embarked on another venture, co-founding Wynn Resorts in 2000, with Elaine serving on its board of directors.
Her business insights helped navigate the company's trajectory from the debut of Wynn Las Vagas in April 2005 to the grand unveiling of Wynn Macau and the spectacular launch of Encore in December 2008.
Elaine's influence was not confined to boardrooms; her financial stake in the company was substantial. By May 2018, she was the largest shareholder, holding a 9% stake valued at nearly $2 billion.
The year 2018 also saw a dramatic shift in Wynn's professional narrative. Following unsettling revelations regarding Steve Wynn's misconduct, he relinquished his 12% share and restored voting rights to Elaine, which she lost after their 2010 divorce.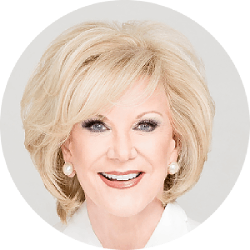 "The Mirage was a wonderful experiment that set the tone for how we did projects and how we moved on from there."
Elaine Wynn
Philanthropic and Charitable Activity
Mrs. Wynn is a big advocate for the rights of underprivileged children. With a heart as expansive as her business empire, she has long been a crusader for children's welfare.
As a trustee of the Elaine P. Wynn & Family Foundation, she and her family have been active players in numerous community organizations, reflecting a philanthropic spirit that aligns with her core values.
Elain's dedication to enriching children's lives through education is a testament to her broader life vision. Over the last quarter-century, in Nevada, successive governors have recognized her impact and value.
Her service as the chair of the UNLV Foundation showcased her dedication to advancing higher education, a journey she furthered by co-chairing Nevada's Blue Ribbon Education Reform Task Force in 2011, driving ambitious educational reform legislation.
Two years later, Elaine stepped up her game when Governor Brian Sandoval appointed Elaine Wynn to Nevada's Board of Education, a body she led as President, not once but twice.
Her eigh-year chairmanship at the UNLV Foundation, the University of Nevada, Las Vegas fundraising cornerstone, further showcases her philanthropic efforts.
However, her relentless advocacy for impoverished children truly sets Elaine apart.
For nearly two decades, she has championed the cause of Communities in School (CIS), an organization dedicated to nurturing 1.7 million children across 2900 schools in 26 states.
Since 1999, she has been an integral part of CIS, ascending to the position of chairman in 2007, a role she cherishes today.
Unbreakable Bond with Family
Elain's tying of the know with entrepreneur Steve Wynn in 1963 marked the beginning of a union laden with love and complex challenges.
Their journey ended a hiatus with a divorce in 1986, only to reunite in matrimony in 1991 and eventually part ways again in 2010.
The couple was blessed with two daughters, Kevyn and Billian, who expanded the family tree with seven grandchildren.
In 1993, Kevyn Wynn was kidnapped, but Steve secured her safe return by paying her abductors a $1.45 million ransom.
This harrowing experience and Steve's unwavering resolve during the crisis fortified Elaine's admiration for him, encapsulating a chapter of profound love and respect.
Elaine Wynn Net Worth and Wealth
According to Forbes, Elaine Wynn net worth is $2 billion as of 2023, is a testament to her five-decade-long illustrious career in the heart of the casino and gaming industry.
This remarkable journey positioned her as one of Nevada's wealthiest individuals, with a fortune intertwined with the iconic Wynn Resorts Limited - a real estate development giant conceived by her then-husband, Steve Wynn.
Elaine's tenure as the Director of Wynn Resorts was pivotal. Her influence is often heralded as the catalyst for the rejuvenation of Las Vegas.
The Golden Nugget, The Mirage, Treasure Island, Bellagio, Wynn, and Ecore are glitzy reminders of Wynn Resorts' transformative touch on the Sin City skyline.
Her marital life with Steve culminated in a significant payout during their second divorce in 2010. Elaine became the custodian of eleven million shares of Wynn Resorts Limited, which is approximately 10% of the company.
A unique clause in the settlement ensured that these shares remained unsellable, seducing Steve from a potential corporate couple while allowing Elaine to relish around $60 million in dividends yearly.
However, in 2015, Elaine took a bold step, suing Wynn Resorts amidst claims of a concealed history of sexual harassment allegations.
Court victory led to a dramatic shift in the boardroom dynamics, ousting Steve and making Mrs. Wynn the largest individual shareholder of Wynn Resorts - a position she continues to hold.
Where Is Elaine Wynn Today?
Today, Elaine Wynn resided in her mansions nestled within the Southern Highlands Golf Club.
Though the gaming tables still echo her legacy, a 2020 mandate saw her withdraw her request for a gaming license as a company board director, making a shift in her casino saga.
No longer eligible to grace the board of directors due to company age policies, Elaine has seamlessly transitioned her focus.
Now, her days are steeped in philanthropy, with a 100% dedication to charitable endeavors.
Holding the position of co-chair at the Los Angeles County Museum of Art, Elaine continues to enrich the community, her journey now intertwined with generosity and cultural advocacy.
FAQ
What Is Elaine Wynn Net Worth?
According to Forbes, Elaine Wynn's net worth is reported to be $2 billion. With 10%, she is the largest individual shareholder of Wynn Resorts.
Is Elaine Wynn Married?
Currently, Elaine Wynn is not married. She divorced casino mogul Steve Wynn for the 2nd time in 2010. The couple had their first divorce in 1986.
Does Elaine Wynn Have Any children?
Yes, Elaine Wynn has two daughters, Kevyn and Gillian. She is also a grandmother to seven grandchildren.