Jette Nygaard-Andersen – Leading iGaming Expert in the World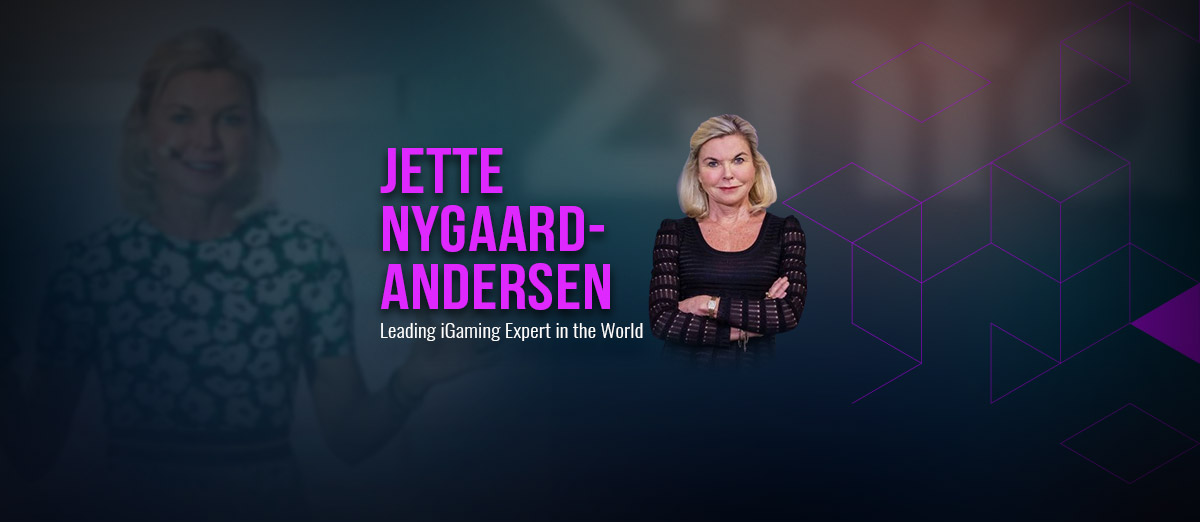 In January of 2021, Jette Nygaard-Andersen became the first chief executive officer of a major UK gambling company after being named the CEO of Entain.
As many outlets in the gambling industry report, this was a fitting place for the Danish executive, who is considered by many to be a leading expert in this field.
The new CEO of Entain has more than two decades of experience in leadership roles. She has worked in all major fields related to gambling, including media, sports, entertainment, and digital business.
Full Name
Jette Nygaard-Andersen
Net Worth
Around $5 million
Source of Wealth
Executive salary
Famous for
Being the top female executive in the iGaming industry
Born
October 22, 1968, Denmark
But how did Nygaard-Andersen rise in the ranks of the famous gamblers to become the industry's top executives?
Today we break down the professional career of Jette Nygaard Andersen and even answer some of the most popular questions, including Jette Nygaard-Andersen net worth, her personal life, and everything in between.
Jette Nygaard-Andersen Highlights
Highlights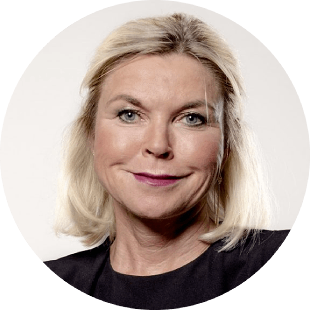 First female CEO in a major UK gambling company
Former VP and CEO of Modern Times Group's EMEA division
One of the top Scandinavian digital business executives
Expert in developing enterprise strategies for new market development
She chaired the Danish eSports team Astralis
Jette Nygaard Andersen - Professional Career
Jette Nygaard-Andersen was born on the 22nd of October 1968 in Denmark. She attended the University of Copenhagen, where she got a master's degree in business finance and economics and has two executive leadership educations.
Jette has been the head of half a dozen companies throughout her career.
The Danish native began her professional career in A. P. Moeller-Maersk A/S in 1993, she stayed at the company for four years. After that, she got a job at Accenture A/S, TMT & Strategy Praksis, where she worked from 1996 to 2003.
During this time, she also became a board member of the Easy Warm Milk A/S, a position she held until 2007.
In 2007, Nygaard-Andersen was named Senior Vice President & Chief Operating Officer at Viasat and stayed there until 2005. She was then transferred to the Modern Times Group, where she once again took the COO position for the coming five years.
Jetter started her own consulting company in 2010 and worked there for a year as an advisor and consultant.
After a trip into the start-up waters, she was back as CEO at Viasat in 2011.
Her second stay at Viasat was two years long, after which she was named into another CEO position, this time at the Modern Times Group Nordic & Baltic Pay-TV Operations, where she stayed for two years.
Becoming the First Female CEO of an UK Betting Company
The Danish national first joined Entain in 2019 when she took on a role as an independent non-executive director.
Two years later, one of the world's biggest gambling providers and owner of Ladbrokes and Coral appointed Nygaard-Andersen as the company's new Chief Executive Officer.
Just like that, she became the first woman to head a UK gambling company.
She replaced the previous Shay Segev, who decided to step down after receiving an offer from DAZN.
Thanks to her vast experience in the digital world and her expertise in developing strategies for new markets, Entain realized that Nygaard-Andersen was the perfect choice to lead the multi-billion company after they partnered with MGM to expand in the USA market.
Up to this point, she was more than successful in expanding the company's business and creating a good foundation for the future, especially in the responsible gambling department, which she has always been very vocal about.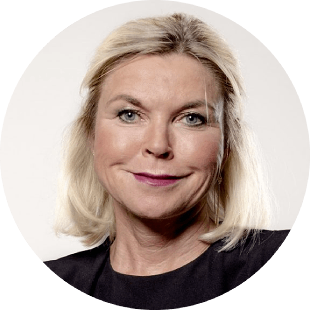 "We can truly revolutionize betting and gaming entertainment on the global stage. And we can combine that with our approach to responsibility and player protection."
Jette Nygaard-Andersen
Jette Nygaard-Andersen Salary & Net Worth
Because of her position and role in the companies she worked in, Nygaard-Andersen exclusively speaks about her professional life in all of the interviews, leaving many things from her personal life unknown.
Because of this, the most searched terms, such as Jette Nygaard-Andersen salary and Jette Nygaard-Andersen net worth, remain a mystery.
However, based on some of the information available online, the Danish businesswoman earns somewhere from $600,000 to $1,000,000 per year, which should round up to her net worth of around $5 million.
Jette Nygaard-Andersen husband is just like her finances kept private, as is the case with most senior operatives in big companies around the world.
FAQ
What is Jette Nygaard Andersen famous for?
Jette Nygaard Andersen is famous for being considered the leading female executive and one of the leaking experts in the iGaming industry.
She has been a part of the gambling industry for 20 years and is known as a specialist in developing enterprise strategies for new markets and using digital technology to create and improve relationships with customers.
What is Jette Nygaard-Andersen doing now?
As of 2021, Jette Nygaard-Andersen has been the CEO of Entain, one of the largest gambling companies in the world, where she replaced Shay Segev.
Since then, she has been reshaping the company to conquer newly regulated markets, especially the US, since Entain partnered with US giant MGM just a few months before becoming CEO.
How much is Jette Nygaard-Andersen worth?
It is hard to find exact data regarding Jette Nygaard-Andersen net worth.
That said, we estimate her CEO compensation on an annual level is somewhere from $600,000 to $1,000,000, which should put her net worth around $5 million.
Who is Jette Nygaard-Andersen?
Jete Nygaard-Andersen is one of the top Scandinavian digital business executives.
She has been working in the gambling industry for two decades, and her approach centered around user experience has made her one of the most famous executives in the gambling world. She is also one of the top experts in new market development.