This Is How Alan Woods Won Half a Billion Dollars by Gambling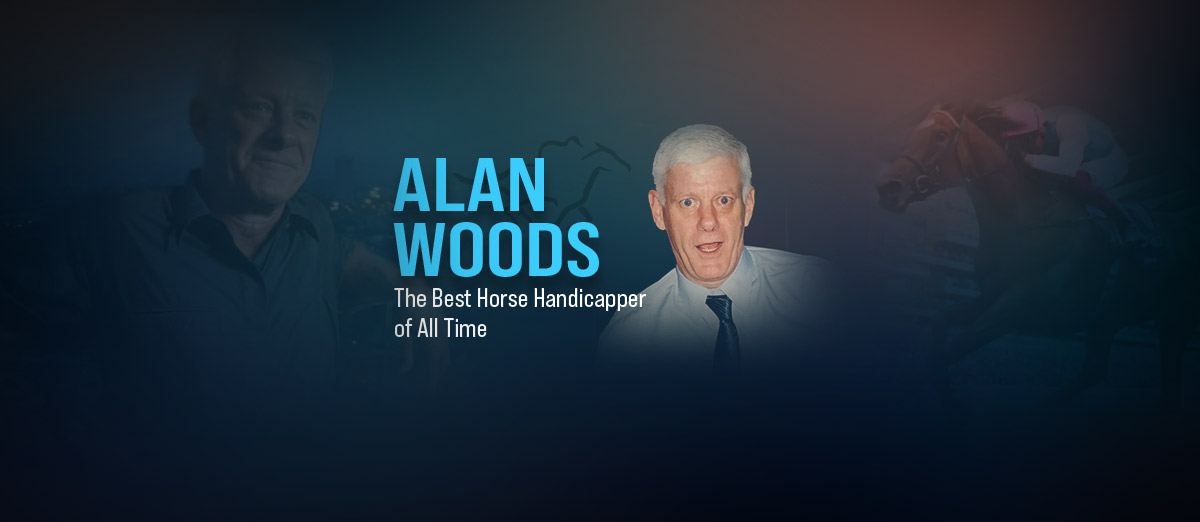 Winning at gambling games is nearly impossible in the long run, but there are some who beat the odds.
While most gamblers crash and burn trying to beat the house, Alan Woods did exactly that, winning at blackjack and horse race betting for many years.
Full Name
Alan Woods
Net Worth
$500 million +
Source of Wealth
Inheritance / Blackjack and Horse Race Betting
Famous for
Won over $500 million at the race tracks in Asia and beyond
Born
1945, Murwillumbah, New South Wales, Australia
Coming from a rich background, Alan grew up with big appetites but ended up with way more money than he could ever spend by the time his gambling career ended. Alan Woods net worth was said to be over half a billion dollars.
This is the story of Alan Woods, an Australian-born gambler who beat the house and proved that it's not impossible to win at gambling if you fully apply your brain and look for just the right spots.
Alan Woods Highlights
Highlights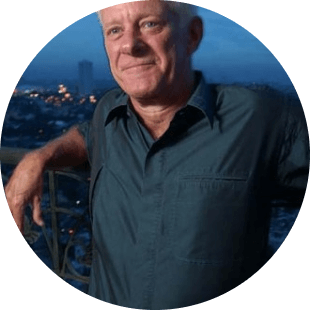 Born in Australia in 1945 to a rich family of entrepreneurs
Attended university in pursuit of a math degree he never completed
Married in 1972 and had two children
Discovered blackjack card counting and won millions at the casinos
Met Bill Benter and built a program to predict horse races
Won over $500 million at the tracks across the world
Died in 2008 of appendix cancer.
Alan Woods' Childhood, Marriage, and Path to Gambling
Unlike many people who end up in the world of gambling looking for a way out of poverty, Alan Woods never really needed to gamble, as he was well off from his birth.
A son of a successful couple of Australian entrepreneurs, Alan was born Down Under in 1945 and had nearly anything his heart desired brought to him by his family or servants. Woods would get his maids to clean up his room and do his homework, which allowed him to spend time doing pretty much anything he desired.
With so much free time on hand, Alan discovered card games, including Solo Whist, a trick-taking game that would let him discover his affinity for math and his talent for card games. Allan Woods graduated high school and pursued a degree in mathematics at the University of New England in Armidale but failed to get it.
While he was exceptionally smart and made easy work of most of his assignments, Alan faced a problem that many people like him do, which was with authority. Since he failed to attend enough of the classes or comply with all the requirements of the school, Woods was eventually kicked out of the university just a semester short of getting his degree.
Getting kicked out of college didn't bother Alan too much, as he had the means to live a good life regardless. Shortly after leaving the school, he started dating Meredith, the daughter of his father's business partner, whom he would marry in 1972. The two gave birth to two children, Anthony and Vicky, but even having children and more responsibilities didn't make Alan want to settle down and live a normal lifestyle.
Instead, Woods would often move from one job to another, regularly missing work for no apparent reason and generally acting quite irresponsibly. Eventually, Meredith left him and took the kids with her, which was one of the reasons why becoming Alan Woods gambler was a way to comfort himself and do something with the time he now had plenty of.
Alan Woods' Gambler Career
Allan Woods first discovered gambling in a real sense during his college years, when a few of his school buddies took him on a casino trip. Early on, Alan tried all the games, including poker and slots, but had no success at any of them, losing just as much as any other gambler of means, if not more.
Once his wife left him and took the kids, Alan decided to try and figure out how he could win at gambling to pass the time and make something of himself. He learned how to count cards in blackjack, a technique invented by Ed Thorp that was relatively new at the time and still not banned from the casinos. After a few successful sessions counting cards at a local casino, Woods took on a job at the Wrest Point Casino. The job was right up his alley this time, and he loved it.
The casino needed someone to help them figure out their house edge in each of the games they were offering, and Woods took the job and handled it in record time. After realizing how low the house edge in blackjack was and how much of an edge he could have by counting cards, Alan Woods decided this was what he wanted to do with his life. He took a trip to Las Vegas and allegedly spent six months playing blackjack around the clock, making over $100,000 in the process, without even playing very high.
After this, he decided that a change of venue was in order, and he started traveling the world, playing blackjack in Europe, Australia, and Asia, and taking home millions of dollars at a time.
Eventually, the casinos discovered card counting techniques, and they started banning players who were doing it, forcing Alan Woods's gambler career to go down a different path.
The Discovery and Solving of Horse Racing
Another type of gambling Alan Woods tried as a young man was horse race betting at the track, and he had mixed success with it while he was purely gambling. As blackjack card counting got more difficult and even wearing disguises was no longer an option, as he was now listed in the Griffin Book, Alan decided to see if there was a way to beat horse race betting instead.
At this time, he met another famous gambler, Bill Benter, who had a team of professional gamblers set up in Hong Kong. The team was trying to figure out how to beat the track with moderate success, but adding Alan Woods to the team was the best play they ever made. Benter and Woods developed a computer program to predict race winners with a higher degree of certainty than anything else that existed at the time. Even the bookies at the time were not using computers to form their odds, and Woods' algorithms were simply too advanced not to work in this atmosphere.
The team was now getting a regular influx of great predictions and was making millions. Unfortunately, this would not last for too long, as some team members believed they had more coming to them. Greed broke up the Bill Benter betting team, but Allan Woods still had his algorithms and could regularly beat the horse races in Hong Kong or anywhere else in the world with them for many years.
Alan Woods Net Worth – Just How Rich Was He?
In his early gambling days, Alan played blackjack and was happy to win a thousand dollars with card counting and making small bets. Yet, as his skills grew, so did his appetites, especially because he was used to the good life from his early childhood.
By the time he was done counting cards, Alan Woods's gambler career had earned him millions of dollars, but this was nowhere close to his pinnacle. The horse race betting predictions he was able to get via his program could generate him and his team a much bigger profit, and the sky was the limit.
While no one ever disclosed the exact numbers that Alan Woods was able to make, it is believed that he won anywhere between $500 and $600 million betting on horse races in Hong Kong, Asia, and the rest of the world. By the end of his life, Alan Woods's net worth was probably exceeding half a billion dollars, and his late-life donations in the millions clearly show that he had made more money than he could possibly spend in a lifetime.
Where Is Alan Woods Today?
Unfortunately, Alan Woods passed away in January 2008, at the age of just 62, with appendix cancer spreading to his other organs and taking his life. Alan discovered his illness in 2000 but refused to undergo any chemo or radiation treatments, which meant it was only a matter of time before the malicious disease would kill him.
Over the last few years of his life, Woods generously donated millions of his net worth to various good causes and gave a lot of money to the people of the Philippines, for whom he had a special place in his heart.
While Alan may not have been the most hard-working person or a great husband, he will go down in history as one of the most successful gamblers to have ever lived. With more than half a billion won through gambling, Woods had made more than even the most successful and famous gamblers of our day, back in a time when this amount of money was worth even more than now.
Alan Woods may not be with us anymore, but his legend will live on for decades to come, with all those aiming to make it big in the gambling world looking up to this exceptional man who actually beat the house.
FAQ
Who Was Alan Woods?
Born in 1945 in Australia, Alan Woods was one of the most successful gamblers of all time. He was a proficient card counter and horse racing handicapper who made a fortune in gambling.
Did Alan Woods Have a Family?
Yes. Alan Woods married his wife Meredith in 1972 and had two children with her, a boy named Anthony and a girl named Vicky. After some years of unsuccessful married life, his wife left him and took the kids with her.
What Was Alan Woods's Net Worth?
It is believed that he won a true fortune at the racing track, with Alan Woods's net worth measured upwards of $500 million at the time of his death.
When Did Alan Woods Die?
Allan Woods died in 2008 due to a protracted battle with appendix cancer which he was first diagnosed with in 2000. He was 62 years old at the time of his death.
How Did Alan Woods Make His Money in Gambling?
Alan Woods's gambler career came down to two periods. In the first part of his career, Alan played blackjack and won millions at the table before card counting got banned. He graduated to horse race betting and won even more there, eventually earning as much as $600 million through gambling.