The World's Oldest Casinos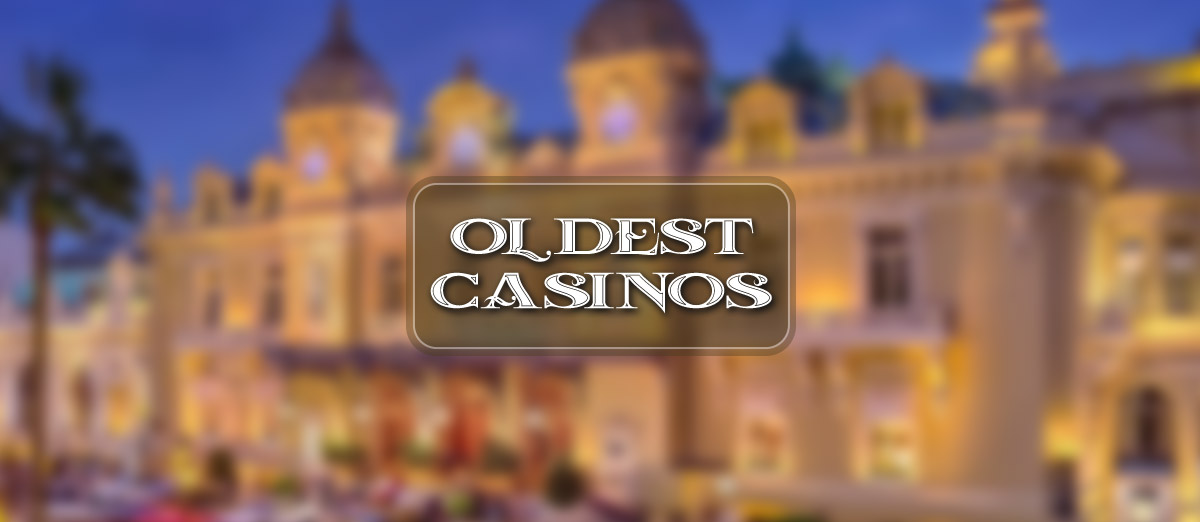 Gamblers have enjoyed placing their stakes on the table for centuries. In fact, even today, you can still play in some of the famous casinos that have been popular for a very long time. The following are all unique, historic gambling establishments that you can still visit and play in today. 
Casino de Monte Carlo, Monaco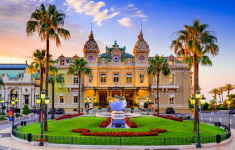 This historic casino is closely linked to the fortunes of Monaco, as it was originally created in 1856 in an attempt to keep the principality financially solvent. It turned out to be a massive success very quickly and soon helped Monaco to become a highly developed region thanks to the excellent levels of income from the casino. It is renowned for its elegance and style, with many of the best movies about casinos being filmed here over the years. 
You can see this casino setting in James Bond movies like Casino Royale and GoldenEye, as well as in Ocean's Twelve. It is also possible to visit it to play or on a 40-minute tour any day except when the Monaco Grand Prix is being held here. However, residents of Monaco aren't allowed to enter the casino to gamble, so you need to show your ID before you can get in. 
Kurhaus Casino in Baden-Baden, Germany
You might be surprised to see that this German casino has been active for even longer than the one in Monte Carlo. The Kurhaus Casino was opened in the 1820s and soon gained an international reputation thanks to gambling being banned in France and other neighboring countries. This led to it becoming possibly the most luxurious and exciting gambling destination in the world.
This famously beautiful casino building is set in a spa resort on the edge of the Black Forest and has attracted celebrities from classical composers to actors and presidents over the years. You can visit here on a day trip from Strasbourg if you aren't ready for a stay in the lavish resort where internationally important summits and events are sometimes held.
Casino de Spa, Belgium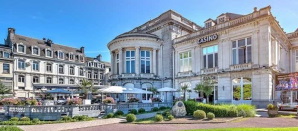 Some sources claim that this casino is the oldest in the world. It was built in this popular resort town, where the word 'spa' comes from and where the world's first international beauty pageant was held. The casino was built in 1763 but was pretty much destroyed in the First World War.
It was then extensively re-built, so it is really just a question of whether you consider it to still be the original casino or a new one from the early 20th century. Either way, this is a pretty building in an attractive town. You will find all of the most typical casino games played here, although the casino perhaps isn't quite as exclusive or elegant as the others on this list.
Casino di Venezia, Italy
Another hugely historic casino, the Casino di Venezia probably has the strongest claim to being the oldest casino still active in the present time. It was converted from a palace into a casino in 1638 and sits on the Grand Canal in Venice, meaning that you can ride there in a gondola to start playing in style.
It hasn't continually operated as a casino during all of that time, but this palace holds the claim to fame of being the very first casino to ever open its doors to gamblers. It looks fabulous inside and out, with an air of sophistication that makes it as appealing today as it ever was.
The Golden Gate Casino in Las Vegas, USA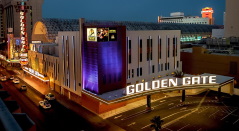 The history of casinos in the US is a lot shorter than it is in Europe. Yet, if we look at the most historic gambling venues in North America, we can still find some excellent venues that have been around for longer than you might think. The oldest American casino that is still open is the Golden Gate Casino in Las Vegas.
It was started up in 1906 as the Hotel Nevada and has changed name several times since then, as well as surviving through all of the different law changes and varying economic factors since then. It was renovated in 2017 and continues to be a popular destination among people who enjoy gambling in a historic site.
Crockfords Club in London, UK
Gambling has been popular in the UK throughout the centuries, but it hasn't had casinos for as long as many of the countries in continental Europe. Probably the oldest is the legendary Crockfords Club, which is based in the wealthy London district of Mayfair. 
It first opened in 1826 as a private member's club where the city's elite gathered to place bets and network with other wealthy people. It soon became a hugely sought-after club. These days, it is still a luxury casino that only private members can access. However, they also stream live casino games online, with relatively high stakes limits for VIP players.