2022 Oscar Predictions - Our Picks for the Big Academy Awards Winners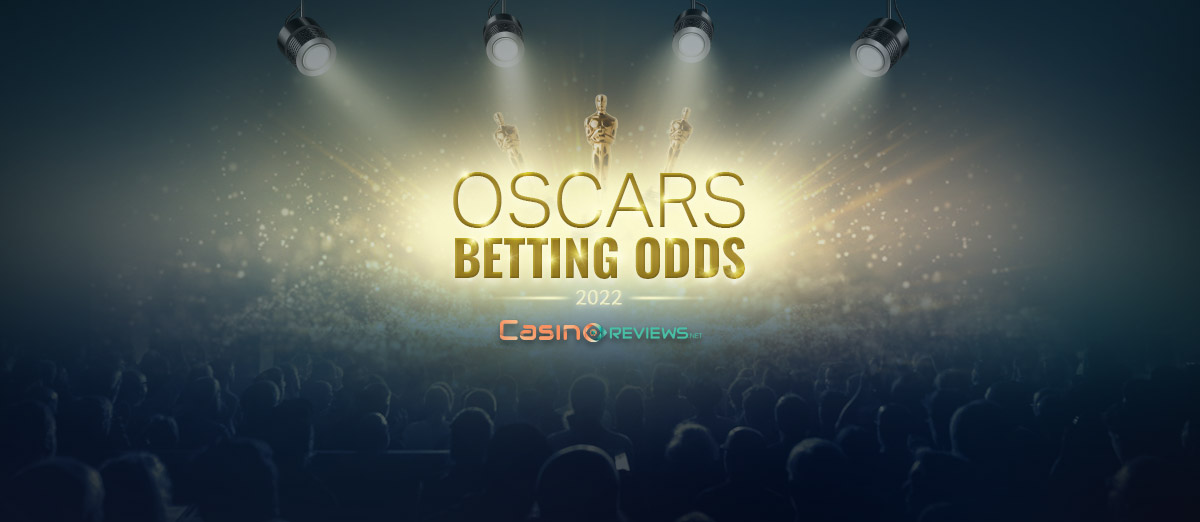 Arguably one of the most eagerly anticipated events on the movie industry calendar, the Oscars are an occasion that exhibits the best talent to have hit the screen over the previous 12 months, against a backdrop of almost regal magnificence.
Expected to be the first under normal circumstances in three years, due to the global pandemic, it is likely that the 2022 Oscars edition will be one of box office proportions.
Under the lights of the Dolby Theater at the Hollywood and Highland Center, the build-up and excitement have already begun - indeed speculation surrounding who will take home the biggest crowns certainly of significant interest among many.
Regardless of who has been nominated, it is nevertheless an event that attracts some of the biggest stars and celebrities across multiple industries and from the world over. While fanatics might well be interested in Who will win the best motion picture, other eagle-eyed enthusiasts will no doubt be scanning the crowds for the whackiest outfits.
Or perhaps, which celebrity arrived with who? Events such as the Oscars usually always get the rumor mills ticking over, giving gossip columnists something to talk about for weeks.
And these are just the sub-plots. In true silver screen fashion, the Oscars generally delivers moments worth their weight in gold, regardless of whether they go off-script. Let's take a closer look at what we might expect from this year's instalment and explore the 2022 Oscars betting markets.
Betting on the Oscars 2022
For many movie fans, having a bet on one or more of the available markets is one of the things that provide even more excitement to an already hyped event. Similar to watching a sports event, if you have had a small bet on it, this can certainly make it more appealing to watch.
However, betting on the Oscars is perhaps a little different. There are many movie fans, some of whom watch new releases often multiple times, while others will have favorite actors, actresses and even directors who they have followed for their entire career.
Having an intimate knowledge of this can help to provide clues often as to who someone might think will win an Oscar - especially if they are particularly well-informed about certain actors or movies.
Oscars betting for 2022 has never been easier, with many different markets to choose from, all offering fantastic odds, accessible in a convenient fashion via your preferred device including smartphone and tablet. Ensuring that you have a stable Wi-Fi connection when placing a bet will give you the best chance of this being confirmed. Furthermore, it is advised that you do not bet more than you can afford to lose and gamble responsibly.
2022 Oscars Best Picture Nominees
It is certainly an interesting lineup this time around for the 2022 Oscars best picture winner, which is likely to draw in a substantial amount of interest. Despite the world still enduring a period of lockdown in 2021, it is perhaps testament to the filming and production crews that each picture could be shot as well as they were.
Odds to Win Best Picture – Oscars 2022
With still over a month remaining until the event, the market for the best picture appears to be steady. Certainly, for now, The Power of the Dog appears to be the favorite with Oscars 2022 best picture odds at 1/2. Based on Thomas Savages' 1967 novel of the same name, this had quite an impact upon release. However, aided by an all-star cast that includes lead male Benedict Cumberbatch and lead female actress Kirsten Dunst, there is perhaps no surprise why this flick heads the betting.
With Oscars odds at 3/1, the gritty Belfast could have its say. Based loosely on true events surrounding the working-class families of the Northern Irish capital in the 1960s, the movie captures the tumult at a time of great political instability in the country. Aided with a strong supporting role from the venerable Dame Judy Dench, this nicely complements the roles of the two leads; Jamie Dornan and Caitriona Balfe providing a sympathetic, yet authentic balance to the prose.
West Side Story was always going to throw up many intriguing questions and with best picture Oscar odds of 13/2, it appears that many of these may well have been answered. Led by the enigmatically talented Steven Spielberg, who, to show the spirit to want to remake this theatre classic, suggests he had no problem stepping out of his comfort zone. A cast that showcased talent from multiple backgrounds, including a handful of debutants, the undoubted heavyweight was Ariana DeBose - recipient of a few of previous industry awards.
Notable mentions include King Richard starring A-list actor Will Smith with odds of 28/1, romantic picture Licorice Pizza, featuring Bradley Cooper at 16/1 and the Netflix movie Don't Look Up, with an all-star cast that included Leonardo DiCaprio, Jennifer Lawrence, Cate Blanchett, and Meryl Streep at 40/1.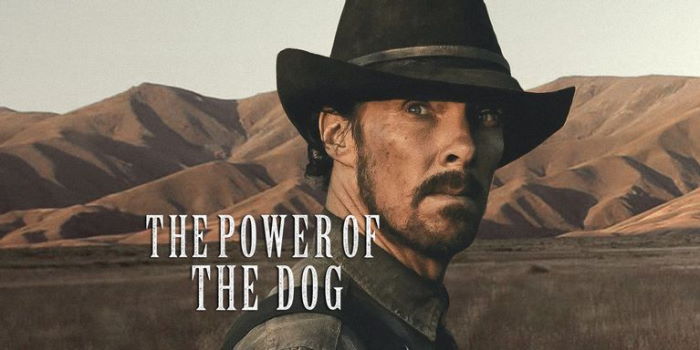 Expert tip: It is hard to look past The Power of the Dog when giving you our Oscars 2022 best picture winner predictions, not just for the price of the Academy Awards odds 2022 that have been placed on it, but also for the plot and characterization throughout as well. Compared to the others that are nominated, it appears to be a movie that is engaging enough throughout to keep you interested all the way to the end and for this reason, it is likely to win.
Betting favorite - The Power of the Dog 1/2
#ad *Up to £25 New Player Bonus. New Casino customers only. Deposit min. £10. Max. bonus £25. 20x wagering (game weighting, table coverage and max. bet rules apply) on deposit and bonus to make the bonus balance withdrawable. Time limits and T&Cs apply.
2022 Oscars Best Actor Nominees
While there perhaps wasn't a lot to go on in terms of movie releases for 2021, there was still no doubt, a significant amount of talent on display - a testament to not only the directors but also the casting team as well. Let's take a look at the Academy Award for best actor category.
Odds to Win Best Actor – Oscars 2022
Heading the betting market at the moment is the irrepressible Will Smith for his mesmerizing performance in King Richard, which once again showcased the actor's astonishing ability to take on and embody roles of hugely differing qualities throughout his career. With an odds-on price of 4/11 it is hard to see these drifting over the next few weeks and it certainly suggests that Will Smith could be set for his first-ever Oscar, despite being nominated on multiple occasions. You just know his speech is going to be worth waiting for.
Perhaps unsurprisingly, it is Benedict Cumberbatch who is second-favorite, with odds of 3/1 for his highly polished display in The Power of the Dog, a movie which once again put to test the actor's ability to master intense roles with highly emotive performances that were undoubtedly conveyed through the screen.
Hollywood heavyweight, Denzel Washington could represent an outside bet at 33/1 for his stirring performance in The Tragedy of Macbeth, which chronicled the events of the William Shakespeare famous play set in the medieval ages; a plot involving witches, kings, battles, and a dose of regicide thrown in for good measure.
With odds of 40/1, Javier Bardem is certainly the outsider for his role in Being the Ricardos - a biographical story, following three different characters all related in some way to the 1950s Hollywood movie scene. As the movie progresses, relationships intertwine and the plot develops into a myriad of events, with Bardem up front and center.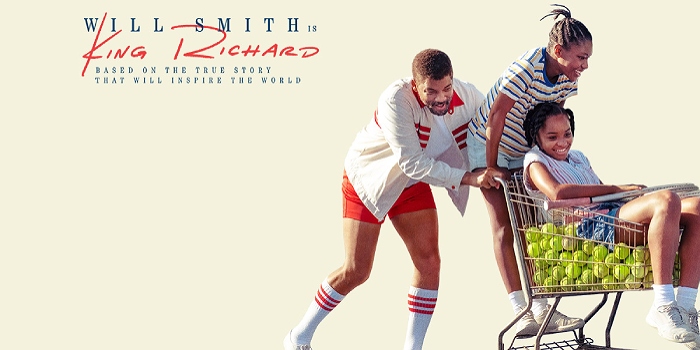 Expert tip: It is interesting that Will Smith is the favorite for the Oscars best actor category, however, he was the highlight in a movie that didn't really offer too much more. Undoubtedly the star of the film, like anything he touches, turns to gold - reflected by his odds-on price. If you are looking for good value you certainly couldn't rule out Cumberbatch, who at 3/1 has a great price and is definitely a realistic possibility.
Betting favorite – Will Smith 4/11
#ad *Up to £25 New Player Bonus. New Casino customers only. Deposit min. £10. Max. bonus £25. 20x wagering (game weighting, table coverage and max. bet rules apply) on deposit and bonus to make the bonus balance withdrawable. Time limits and T&Cs apply.
2022 Oscars Best Actress Nominees
Always a category that attracts a lot of interest and even tension right up until the big reveal, the Oscars best actress category is an award with a significant amount of status boasting past winners of such caliber as Jane Fonda, Meryl Streep, Julia Roberts, Reece Witherspoon and Kate Winslet among others.
Odds to Win Best Actress – Oscars 2022
It may not come as too much of a surprise to see Nicole Kidman leading the race in the betting market; favorite at Evens. Her role alongside Javier Bardem in Being the Ricardos was perhaps some of her finest work, getting to grips with a character that had many different traits and quirks. The way in which Kidman was able to bring such a complex role to life and make it work, even seamlessly, was something that definitely conveyed to the audience.
At 12/5, Kristen Stewart is believed to be in with a chance, for her brilliantly portrayal of Princess Diana in Spencer. The 31-year-old, who shot to fame in 2012 following the release of the Twilight series has admitted that this recent nomination took her by surprise, admitting that she is "speechless" and "humbled". "I never thought in a thousand years I'd be in the company of these four incredible women," she revealed. "I would pay to make movies. I would make them if it was illegal. This is a dream state, to share on this level."
For her part in the psychological drama The Lost Daughter, Olivia Colman is offered at 9/2 for a stirring performance that has you on the edge of your seat until the end. Directed by Maggie Gyllenhaal, the movie also features Ed Harris, Dakota Johnson, and Jessie Buckley, with Colman's character striking up differing and contrasting relationships with each of them.
With odds of 25/1 and the rank outsider, Penelope Cruz is certainly an interesting one for her lead role in Parallel Mothers - a Spanish drama movie about a photographer seeking permission to excavate a mass grave from the Spanish Civil War. A romantic tryst throughout adds to the plot, with a grand reveal at the end.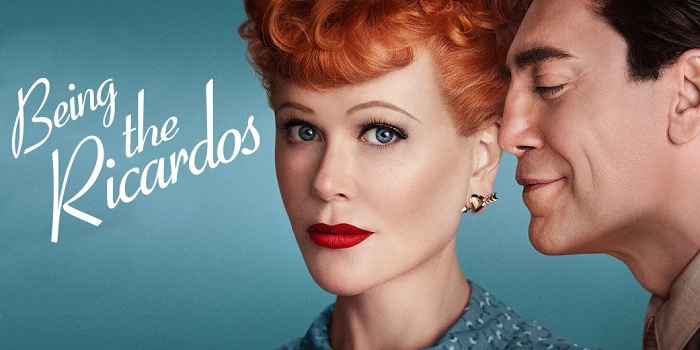 Expert tip: A 'two-horse race' in this category really. Both Kidman and Stewart's performances were excellent, though perhaps the former just shades it for the way in which she portrayed her character's many different traits and skillfully brought them to life.
Betting favorite – Nicole Kidman 1/1
#ad *Up to £25 New Player Bonus. New Casino customers only. Deposit min. £10. Max. bonus £25. 20x wagering (game weighting, table coverage and max. bet rules apply) on deposit and bonus to make the bonus balance withdrawable. Time limits and T&Cs apply.
The Most Open Oscars for Years?
Certainly, based on all of the nominations for this year, it could prove to be the most balanced that we have witnessed for years. Where previously, there have been many occasions where there have been movies that dominated, often winning multiple awards such as best picture, actor, actress and even director and music, this time around, it could be shared out very evenly.
Most of the movies that have been nominated all have at least one top star; not least of all current favorite The Power of the Dog, which has revered lead (Benedict) Cumberbatch, however, interestingly, he is eclipsed in the best actor market by Will Smith who is favorite. This is despite King Richard (the movie Smith played the lead in), being somewhat of an outsider for best picture.
There are other similar nuances. Although Belfast is highly favored to win the award, none of the cast appears as favorites to win in the best actor or best actress market, however, Dame Judy Dench is heavily fancied to win best supporting actress for her role in the Northern Ireland drama.
Expectations for Next Year's Academy Awards
With the world opening up and more and more restrictions being lifted in light of the global pandemic that especially caused significant interruption to the movie industry, next year's Oscars should yield substantially more.
This year promises a number of blockbuster releases including the much-anticipated Top Gun II, the eagerly awaited Downton Abbey sequel and of course Avatar 2, being the highlights of what is a whole catalogue of movies expected to be released over the course of 2022.
Could it mean there is a third Oscar coming actor Tom Cruise's way for his portrayal of an older Maverick in Top Gun II or will there be a new kid on the block? As for this year, the big question remains is Will Smith finally going to win his first Oscar?