Playtech and Its Key Role in the Online Gambling Industry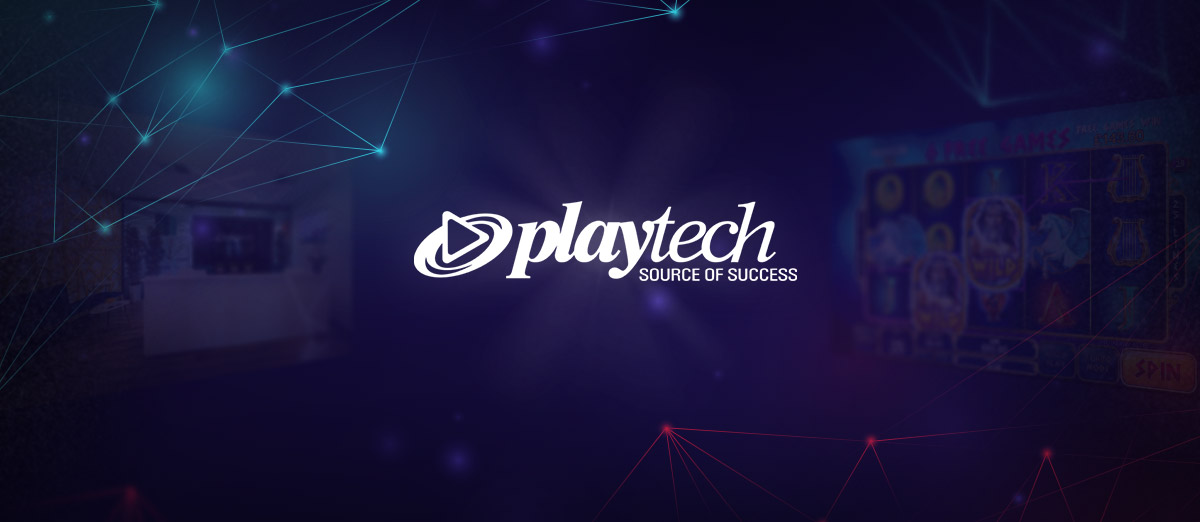 The year was 1999; it was a hot summer, Tel Aviv afternoon, though, for one Israeli entrepreneur, things were just starting to heat up. Teddy Sagi, after months of endeavor, had just secured the venture capital funding needed for his startup company Playtech, with ambitious plans to dominate what would become a highly lucrative niche.
Undoubtedly a visionary in his own right, onboarding investors who could recognize such potential had until this point proved challenging. Now armed to the teeth with investment, Sagi wasted no time in putting his plans into action.
His goal was a simple one. To hire the brightest and most intelligent mathematicians and statisticians in Europe and create a company capable of being a major supplier to the gradually evolving online gambling industry.
First Steps for Playtech
Unbeknown to a lot of people, Playtech was actually founded in Estonia, which was the source of most of the company's top talent at the time and home to its first corporate office. With the first stage of the hiring process complete, the team got to work.
It took two years to formulate, create and develop their first casino product, which was a platform for operators to use. For many, the temptation could well have been there to essentially launch as quickly as possible, especially with many software providers entering the market during this time. The business-savvy Sagi realized, however, that the best tactic was to blow the competition away with their maiden release.
Also, at the time, the industry, virtually as a whole, was treading regulatory waters, with many territories not having their own legislation or governing bodies. As a result, it meant that there were just as many online casinos entering the industry, both shady and unethical in their business practices. While a lot of software providers were willing to give away the products without any upfront charge, this, for many, backfired. They made money from the customers, didn't pay out on winnings, and neglected the service of software suppliers completely. For many, it was simply a 'get rich quick' scheme that, due to unregulated markets, meant there was no way of enforcing any law.
Sagi's approach, however, demonstrated much better astute acumen. He insisted on a hefty initial payment and then a plan from the casinos on how they were going to market his product and their target customer. Patience ultimately paid off. This strategy which essentially conveyed rarity, began to attract well-established operators and licensees, while in 2002, they secured an exclusive deal to bring the first European land-based casino online.
Attending industry trade shows at the time also proved to be a clever strategy, with very few of their competitors doing this - a substantial amount of new business followed, and the company went from strength to strength in no time at all.
New Product Identification and Development
It was not long before Sagi realized that Playtech could get a further jump on the competition. Recognizing that online bingo was about to go on an upward trajectory, the software supremo initiated the development of a solution for the 75-ball game, which differentiated themselves from their rivals and offered more choices for their customers.
One of the concepts that helped to set Playtech apart was essentially highly intellectual property (IP), something that was integrated into its software. The reporting tools that Playtech developers implemented with the back-office platform allowed operators to then segment their marketing material and be even more efficient with promotions.
Essentially an industry-first at the time and something that Playtech found to be an integral part of its strategy moving forward, Sagi's crack team of programmers had unlocked a vital need in the market, and the clients were queueing up.
As in most cases throughout Playtech's history, they often moved the industry forward, primarily with technology and software, such as new slot games that introduced better graphics or even payouts.
Playtech pioneered the online 'jackpot slot' - essentially a product that enabled customers across multiple operators to win a higher amount of money because there were more players. These became particularly popular around the world, with Playtech to this day still considered leaders in this vertical, having released well over 70 different jackpot titles.
The company's importance in the online gambling industry cannot be understated. While there are others in this vertical that play an influential part, Playtech is arguably part of the original 'Big 3' of software providers that also include Microgaming and NetEnt (the latter recently acquired by Evolution Gaming, subsequently rebranded as 'Evolution'). Each of these companies began at roughly the same time and was essentially the cornerstone of the online gambling company.
How Important Has Playtech Been for Online Operators?
It has to be argued that without the software provider and the vision of Sagi, the online gambling industry perhaps would not be where it is today. Having also played a vital part in helping traditional operators to make the transition online, Playtech became a software provider that online casinos and sportsbooks could not do without.
In 2004, Playtech launched the iPoker network, and as a result, this amalgamated each of the software provider's casino sites, in addition to poker-only sites with players often participating in the same tournament across the board using the Playtech software.
Effectively, the company was playing poker themselves, though the hand they were dealt more than paid off. In 2006, Playtech floated on the London Stock Exchange (LSE), raising what was believed to be £175 million in financing, following a strong performance and an opening valuation of more than USD $1 billion.
At this point, the firm was able to boast a very strong client roster, in addition to offices around the world, marking the speed of its rapid expansion. Perhaps, what was a crucial move, not just for Playtech but the industry as a whole, the company launched the Playtech Academy in Estonia with the purpose of ensuring that this was dedicated to continued innovation.
With the appointment of Mor Weizner as Chief Executive Officer in 2007, it appeared that he certainly lived up to his name. As more software providers began to enter the industry, Playtech's ambitions and appetite grew considerably. Expansion became the buzzword in the boardroom. Suddenly the software provider could be found servicing the Italian market (2008), while a year later, they had entered Spain.
Inroads were also made into sports betting, bingo, and live TV shows, all of this playing a major part in helping to expand the company's reputation significantly - not just from a B2B (Business-to-Business) perspective but on the B2C (Business-to-Customer) front as well. Understandably, this gave them a big edge over their competitors, ensuring they kept a substantial share of the market.
This was perhaps reflected in 2010, with the company reportedly employing over 1,000 members of staff in several different locations.
Acquisitions and Key Partnerships Take Playtech to a New Level
When 2011 came around, the company was in a unique position to grow and was keen to flex its muscles. It led to 12 months of proactive acquisition activity, securing a deal for development studio Ash Gaming (founded in 2002) for £23 million, which provided Playtech with a substantial amount of further resources and technology in key markets where it could hit the ground running.
Not long after, Playtech secured a deal for the mobile betting company Mobenga, and the timing could not have been better - a period when the industry was starting to witness a shift in player behavior, with many preferring to use their mobile device. Major improvements in mobile hardware also had a lot to do with this, and Playtech acted quickly to make sure that it was right at the forefront of the industry in order to provide their clients with more advanced service.
A deal that totaled in excess of €23.8 million, it was one that CEO Weizner indicated was fundamental for the company's future.
Weizner revealed at the time: "Recent developments in mobile gaming are increasingly important in driving player acquisition and delivering demonstrable revenue streams. Sports betting has always been the core product for many operators - one which creates different cross-selling opportunities to other gaming products."
He continued: "This deal will position Playtech as the leading mobile gaming provider to take best advantage of the growth in mobile gaming and to integrate sports betting alongside its existing mobile casino, poker, and bingo offerings, providing the operators the ability to offer a complete multi-product mobile gaming solution."
In what was arguably the biggest testimonial for the company, Gala Coral also expanded its relationship with Playtech entrusting the software provider with its entire casino operations, moving onto the software provider's framework in 2012, and this soon set the wheels in motion.
Over the last decade, Playtech has become a behemoth in the online gambling industry - when it moved to Gibraltar in 2012, this helped significantly from a client acquisition and retention perspective, being a major hub for iGaming, with many operators based there.
How Likely Is the Playtech Acquisition?
Having recently rebuffed attempts for takeover from three different companies (with bids between £2.9 and £3.5 billion), most persistently, Australian firm Aristocrat Leisure, the likelihood of Playtech being acquired is relatively slim.
What is perhaps important from the company's standpoint and perhaps why they repeatedly turned down bids from Aristocrat is its standing in the industry, especially with the emergence of lucrative new markets.
Where the problem appeared with Aristocrat was that they have little experience in the online sector, having primarily serviced the land-based sector ever since its inception in 1984, while Australia also lags somewhat behind in the global online gambling industry pecking order.
However, it will be interesting to see what happens in the US over the next few years, which might help to paint more of a picture in terms of whether Playtech attracts a suitable bid. Already there has been substantial progress in that market, with firms such as Caesars Entertainment and DraftKings all making ambitious moves so far.
It could well be the case that if a substantial enough bid was lodged and there was enough value in it, then a sale may materialize, though it would take a considerable offer.
What Does the Future Hold for Playtech?
While, of course, the main topic of conversation for many will revolve around whether an acquisition or even a merger is in the pipeline, perhaps in the short term, much debate will be on what the evolution of more markets might mean for the software provider's market share.
With the continued expansion of the US gambling market, it could see many new, native, and heavily financed software providers launch and effectively muscle in on what is going to be arguably the industry's biggest market.
However, one thing that Weizner has made clear is the ambition of the company and continued yet steady growth is likely to be the main priority, as well as upholding existing client agreements without compromising on quality. In order to service more demand, more acquisitions of their own could be in the pipeline, especially companies that specialize in areas of new technology that may become crucial to the online gambling industry, such as VR (Virtual Reality) or AR (Augmented Reality).
Having pioneered a number of different facets of the software industry in the iGaming sector, do not be surprised to see Playtech develop the world's first VR casino game - indeed, this may be something that is being worked on already. When it comes to software providers, everything is a closely guarded secret until such time that it isn't - often when an official press release is issued, and a deal is closed.
What is for sure is that it has been an incredible journey so far for Playtech, having started with one visionary entrepreneur (Sagi is only now a very minority shareholder and inactive in the business), and it seems this vision and creativity still run in the lifeblood of the company.