The KSA and the Legalized Dutch Online Gambling Market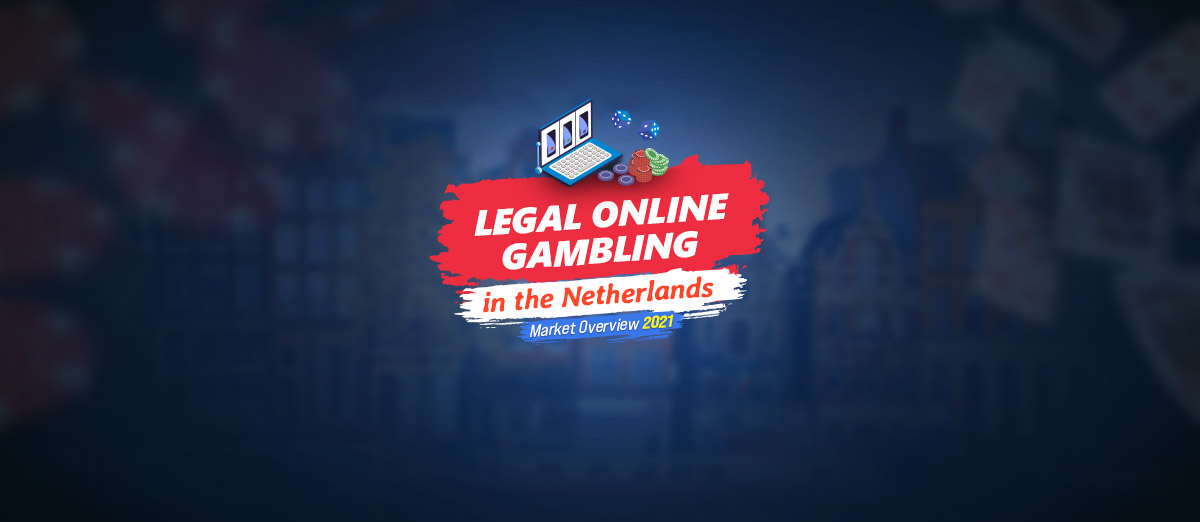 Legal online gambling has finally reached the Netherlands, with the first regulated operators now able to offer their services to Dutch players. How has this market evolved, and what can we expect from it in the future?
The Background
The Dutch Gaming Authority (known as Kansspelautoriteit or KSA) has approved an initial list of ten operators to provide online gambling services in the country. These companies are able to provide "games of chance" with real money stakes to Dutch residents from October 1, 2021.
This is possible due to the Bill on Remote Gambling that was debated and approved by the Dutch Senate in early 2019. This bill came into force in March 2021, at which time gambling companies were able to register their interest in setting up regulated Dutch sites. They have now published the names of the first ten approved brands, although some applications are still pending, so this list is likely to grow in the near future.
Most of the newly-regulated firms are based abroad, while a few of them are Dutch. Included in this are a couple of companies that are partly owned by the state; Dutch Lottery (Toto) and Holland Casino. The arcade group FPO Netherlands is another national brand to get accepted at this early stage.
The full list of the operators to obtain a license to accept bets in the Netherlands is as follows:
Dutch Lottery (Toto)
Holland Casino
FPO Netherlands
NSUS Malta - owner of GGPoker
Play North (Estonia) – owner of Rocket Casino and Pikakasino
Tombola Bingo
bet365
Bingoal (Belgium)
Betent (Italy)
LiveScore Malta
Before the introduction of this legislation, it was estimated that about 800,000 people in the Netherlands spend around half a million euros each year on illegal online gambling. It is hoped that in the next few years, this number will be reduced greatly, and the majority of Dutch gamblers use these licensed sites to place their bets.
Those sites that previously offered un-licensed betting in the Netherlands were excluded from the first round of licensing in the regulation process. However, these companies will be able to apply for a license in the future.
Criteria Used to Award Licenses
In total, 29 operators have applied for a Dutch gambling license at the time of writing. Many of these applications were rejected because they were unable to meet the stringent standards imposed by the country's regulator. The process will continue into 2022 and beyond, with more operators expected to apply for licenses to set up legal sites. Some that have been rejected may also choose to come back once they have upgraded their processes to comply.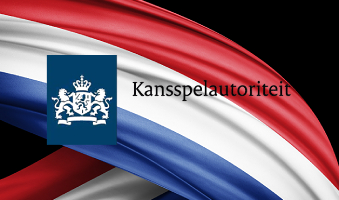 Rene Jansen is the chair of the KSA, and he confirmed in interviews that they were only willing to consider those companies that have agreed to carefully monitor the behavior of their players and take appropriate steps if anyone appears to be at risk of becoming a problem gambler. It is clear that they have put a lot of emphasis on responsible gambling.
Any player who continues with problematic behavior will be banned from the site they use, and their name will also be included on a central register so that they can't open an account elsewhere. Jansen said that the sites have to offer safe playing environments and also work hard to lower the risk of gambling addiction among players. He pointed out that the operators also have to have processes in place to stop money laundering from taking place.
Part of the reason why the country has introduced these regulations is to make it easier to monitor and control the gambling market. When players use illegal offshore sites, there is no way for the authorities to look for suspicious betting patterns and to keep people safe. The regulated sites also need to prove that they receive and store customer data securely at all times.
What Gambling Services Will Be Offered?
At the time of writing, full details haven't yet been confirmed of the exact sites that will be available for Dutch gamblers. This means that it is difficult to say what types of gambling will be available. However, given the global popularity of online casinos and sports betting sites, it seems likely that Dutch residents will be able to access regulated sites offering both ways of wagering their money.
Many of the top gambling companies offer casino games and sports betting, with the likes of bingo and scratchcards among the other options. It is unclear whether games like poker, where some skill or strategy is needed, will be covered under the KSA's definition of "games of chance". Otherwise, we can expect the full range of casino games such as slots, roulette, and blackjack to be offered.
A couple of the licensed sites are bingo-oriented, so we can expect to see a few different varieties of this popular game available. We know that sports betting is going to be offered, too, as the KSA's rules specifically mention the need for operators to advise them if there is any suspicion of sports events being "fixed" to ensure a favorable outcome for certain gamblers. In addition, some of the licensed operators are renowned for their sportsbooks.
What Does This Mean for Dutch Gamblers?
The introduction of regulated gambling is good news for anyone in the Netherlands who wants to wager some money. With the current legislation in place, the country offers a safe and responsible gaming industry that joins the likes of the UK and Sweden in the list of the most highly-regulated betting markets.
Dutch gamblers will now be able to place their wagers with complete confidence and peace of mind. The strict approach taken by the KSA regulators should ensure that players are well-protected in terms of the safety of the sites that they use, as well as in the use of a responsible gambling outlook in the industry.
What Happens Next
The KSA has confirmed that this is just the beginning of their mission to modernize the Dutch gambling market. Expect to see more operators licensed before too long, providing a safer and more controlled Dutch betting industry.