New 2021 Online Gambling Regulation for German Gamblers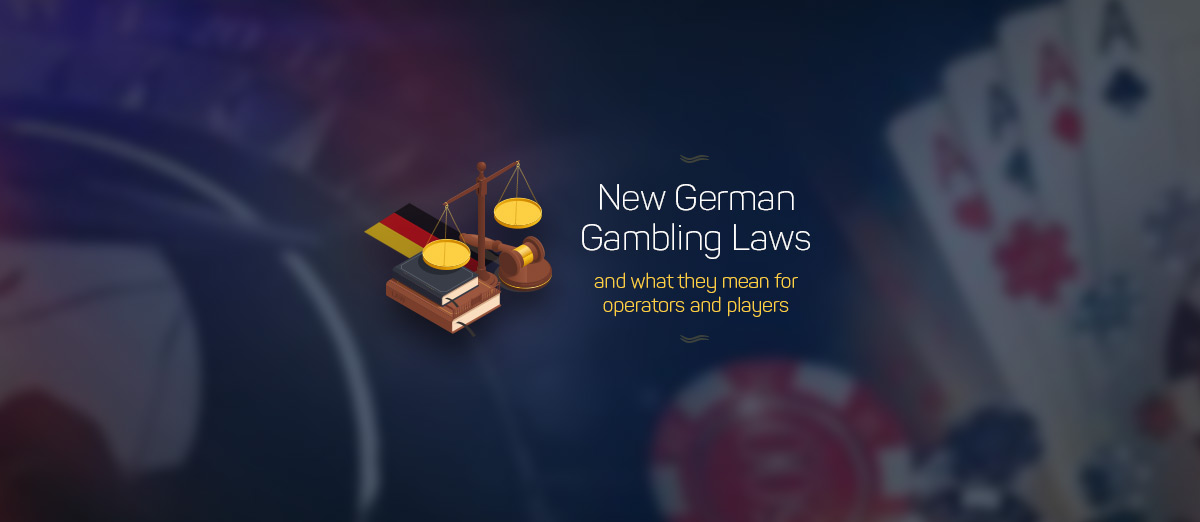 2020 proved to be quite a difficult year for many industries. And despite the fact that the gambling sector managed to have quite a decent year overall, it was mainly down to the online scene that this was the case. With the remainder of 2021 ahead of us and the approach of 2022, it isn't surprising that most people are looking for something to lighten up their days.
That doesn't specifically mean that things are definitively going to be different all over the place. However, one location that is going to benefit from some intriguing changes is the German gambling market.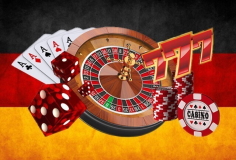 Lawmakers in Germany remain on target to complete the new regulations relating to online gambling within the country. Through this, all states within will unite to create the German Interstate Treaty on Gambling (ISTG), and this will be brought into effect on July 1. It spells wonderful news for German gambling fans, as it stands to lift the current ban that exists on online slot machines and poker gameplay. So far, these have only been operating out of a single German state – Schleswig-Holstein.
So, what exactly will occur once the new German regulations come into effect? And how will this affect current online casinos already operating?
The New Gambling Regulations
Obviously, the prime change that the new regulations will bring is the lifting of the ban on online poker and casino gaming. And that was the primary goal of the introduction of new laws. However, there will be strict measures in place in order to safeguard German players. The adjustment to the laws includes the following:
Advertisements
While the marketing of online gambling will be allowed by the legislation, it does have certain limitations attached to it, too. Primarily, this means that advertising is never able to be targeted at minors, and at the same time, there should be no insinuation of it being a route to take in order to tackle financial issues. This aims to protect vulnerable players in the German market.
There will also be restrictions placed on broadcast marketing taking place between 6 am and 9 pm. Various other countries have included similar limitations on such marketing as a way of curbing advertisements targeted at vulnerable people.
Gambling Accounts
Opening an online gambling account will also require the user to verify themselves. This way, the credentials that are supplied to the casino or poker site are guaranteed to be those of the player using such. Each provider will take responsibility for verifying customer accounts on their own platforms.
Slot Machine Gaming
It is a requirement of the new German gambling laws that any spin taken on an online slot machine game must last at least five seconds. At the same time, it is key to note that the maximum stake a player can place on each spin is €1. Restrictions will be placed on jackpots though, so anyone looking to win big in Germany may have to think twice about that being a possible outcome.
Sports Betting Activity
When it comes to wagering on sports events, there is the possibility of betting on the outcome of the game as well as events that take place during a match. This means that there will be the possibility of participating in live betting, although there are no exact requirements determined for this as of yet.
What the Stance of the Various German States Is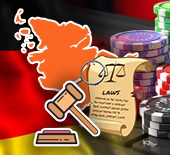 It is necessary for the complete support of all German states in order for a German licence to be introduced. This falls in line with the likes of Sweden and the United Kingdom. Therefore, this treaty stands for a compromise that will try to unite Germany as much as it possibly can. For the time being, German players gamble under a broader European Union licence, and this sees any money wagered leaving Germany and going to countries such as Malta or islands like Gibraltar and Alderney.
Most of the support for the introduction of unified Germany comes from states that would introduce regulations that will implement a specific German licence, aiming to funnel the profits back into companies based within Germany.
Because of this, any company wanting to provide their gambling services in Germany would have to apply for a specific licence. At the same time, they would need to have a base within Germany, too. Of course, there would also be a necessity through this to employ German speakers in order to communicate with players. The taxes of these companies would also be paid in Germany, and it is this that acts as the main concern of any opposition.
Before any of that can be worked out though, all German states need to agree to the introduction of legal online gambling.
The Current Online Gambling Providers
Even though there are current operators providing their services to German gamblers from elsewhere, the authorities are not going to spend their time hunting down these operators to lock them up. This is quite surprising, considering that they're operating above the law. However, over the past couple of years, a blind eye has been turned to them while the ISTG was put together. Current operators now have to make changes to their existing products in order to adhere to future regulations.
Some states are now making the argument that the proposed bill doesn't go far enough to protect the welfare of anyone intending to play. The prospect of there being no treaty at all though could lead to the German market remaining highly unprotected.
Final Thoughts on the New Legislation
If Germany is to benefit from the new legislation, then it needs to ensure that the German-based platforms are of a higher appeal than those outside of its borders. Without offering a specific licence, the competition remains. Germany needs to grab hold of as much of the profit from its players as is possible. That money is usually acquired through paying taxes and licensing fees, but under the proposed treaty, this is not something that can be assured.
That being said, it is a great route to take towards unifying the German states for online gambling purposes. However, looking at the treaty itself, it just doesn't go far enough when you compare this with gambling markets of other countries. Both Denmark and the United Kingdom have managed to increase the gambling activity of players on websites that are regulated by their own licences to more than 90%. Germany, on the other hand, sees less than 2% of their players access German-licensed sites.
Likely, Germany will want to do what it can to take hold of the estimated €3.3 billion in gambling revenue by 2024, though.