The 5 Most Bizarre Bets Ever Placed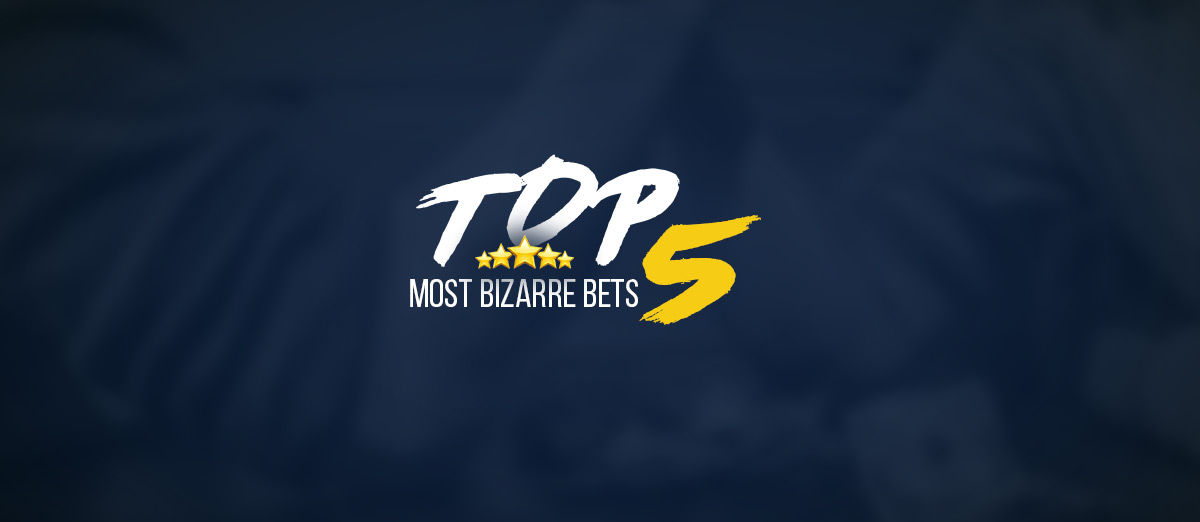 Placing bets at casinos or sportsbooks can often make you think of players winning huge amounts. Jackpot payouts are always considered in the mind. However, can it be said that you have ever thought about bizarre wagers? Probably not! Well, after this, you'll likely be thinking of them for a longer time period. Here, we're going to take a look at some of the most bizarre bets ever to be placed by gamblers. Nobody does crazy like these avid bettors!
1. I Bet Your Wife Won't Like That!
It stands for a lot when someone's marriage could very well be on the line in a bet, but that's precisely what happened in 2007. Andrei Karpov from Murmansk, Russia thought his confidence in his marriage would be enough to see him through a round of poker against his opponent Sergey Brodov. Essentially, Karpov bet his wife in the game against Brodov, but he ended up losing that wager! This led to Brodov arriving at the married couple's house to collect his prize. However, Karpov's wife Tatiana was so angry with her husband that she filed for divorce as a result!
The tale doesn't end there though, because the bet may have been a good thing for Tatiana. She ended up successfully divorcing Karpov and began a relationship with the poker winner, Brodov. Subsequently, the pair were married, with Tatiana exclaiming that "Sergey was a very handsome, charming man and I am very happy with him, even if he did 'win' me in a poker game".
2. Brian Zembic Goes under the Knife to Win a Wager
Canadian magician Brian Zembic also likes to dabble in high stakes gambling, with his specialist games being blackjack and backgammon. During the 90s, he became very famous for being the man who would do anything he possibly could to win a bet. However, nobody could have predicted the wager that he would accept in 1996.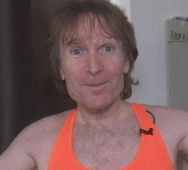 The Manitoba native was participating in a high stakes gambling game when the conversation turned to women's breast implants. One of the magician's friends and fellow gambler had the opinion that getting breast implants to attract a man was a crazy thing for a woman to do. Zembic disagreed, stating that it wasn't anything so serious. This led to an argument between the two friends, and a wager was put on the table by Zembic's friend. That wager specified that if Zembic would receive breast implants and keep them in for at least one year, he would win $100,000.
A contract was established between the two friends, with Zembic paying for the operation to have 38C implants installed. In October of '96, Zembic had the breast augmentation surgery in New York City. The bet was fulfilled by October of the following year, meaning that Zembic received the $100,000 win.
3. Niagara Falls Swallows up a Betting Man
Matthew Webb is an internationally famous man, thanks to being the very first person recognized as swimming across the English Channel in 1875. He completed that task in 21 hours and 40 minutes before going on to become a professional swimmer. It was in 1883 that he took on a much bigger bet, though.
At that time, Webb accepted a bet of $2,000 that would see him swim through the whirlpool rapids of the famous Niagara Falls. The dangerous stretch of swirling water, which nobody had ever managed to safely swim through before that time, was also one that would result in a difficult and costly task for the swimmer. Many observers considered this to be a suicidal task to undertake, but Webb was more than willing to tackle it head on. Accounts from the event suggest that while he likely survived the first part of the swim, he probably died in a section of the river located near the entrance to the whirlpool.
Of course, the $2,000 bet (a lot of money back in 1883) was lost in this circumstance as well. Though, the loss of Webb's life is undoubtedly the bigger loss of the two.
4. A Collection of Entertainment Wagers Accumulate to a Big Win
It's not specifically uncommon for gamblers to bet on music, politics, TV shows and so on. Various online sportsbooks provide the options for betting on these possibilities to their players. However, back in 1989, it wasn't quite as accessible. That being said, it didn't stop one Welshman from putting together a bet surrounding the entertainment world.
His accumulator bet had the following wagers included in it:
The Irish band U2 would stay together past the turn of the century.
Cliff Richard would be knighted before the new millennium arrived.
TV shows EastEnders, Neighbours and Home and Away would remain on the BBC circuit until 2000.
That accumulator bet had cumulative odds of 6,479:1 attached to it, and he paid a wager of £30 on it. He ended up forgetting about the wager for the next 11 years, but once he realized that it had all come true, he bagged himself a huge payout of £194,400.
5. The Lack of True Vegetarianism
Howard Lederer is an American professional poker player, and he is best-known for winning two World Series of Poker (WSOP) bracelets. He also holds two World Poker Tour titles to his name and has contributed several books to the world on poker strategy. Yet, he is also infamously known for a bet of an altogether different kind.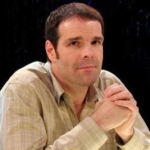 For most of Lederer's adult life, he was a vegetarian, refusing to eat meat. However, at one point during his poker career, he was bet a total of $10,000 that he wouldn't eat a cheeseburger. Lederer, not one to back down from such a bet, opted to curb his vegetarian diet and consume the whole cheeseburger. The $10,000 was promptly handed over to him, although he didn't return to a meat-based diet afterwards. It just goes to show that when it comes to large sums of money, everybody has a price!