Billy Walters - The Most Successful Sports Bettor Vegas Has Seen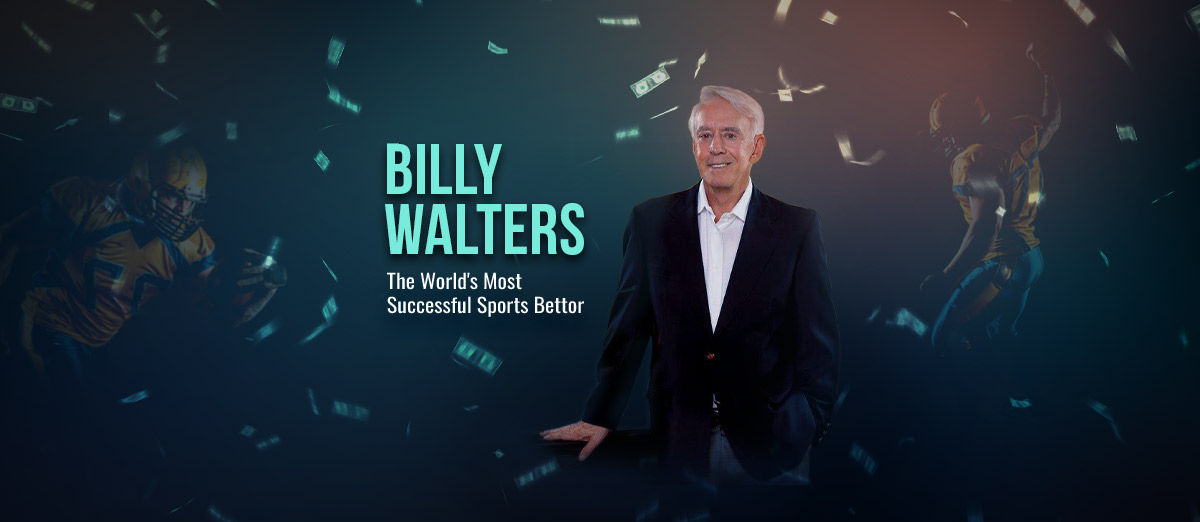 William "Billy" Walters is considered the biggest sports bettor in US history and is a true example of an American success story.
After being raised in extreme poverty, he built a $200 million business empire thanks to his wits and charisma, including car dealership franchises, real estate, private jets, and golf courses.
Although most of his income comes from different businesses nowadays, it all started with sports betting.
Full Name
William T. Walters
Net Worth
$ 200 million
Source of Wealth
Professional sports bettor
Famous for
Having a 30-year winning streak
Born
July 15, 1946, Kentucky
Today, we explore how Walters managed to rise from a used car salesman to one of the biggest sports bettors in history. We dive into Billy Walters net worth, his betting strategies, his biggest bets, and some encounters with the law.
We explore the life of a man who overcame the odds in life and betting to become a success story among some of the most famous gamblers in the world.
Billy Walters Highlights
Highlights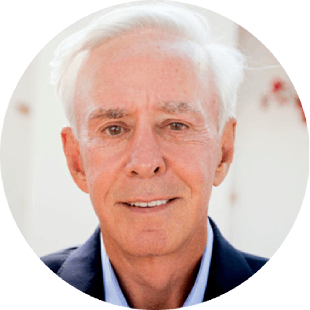 Born and raised in rural Kentucky without running water or electricity
One of the most successful sports gamblers of all time
In 39 years of professional sports betting, had only one losing year
Named Las Vegas' Philanthropist of the Year in 1997
He was convicted of insider trading and sentenced to 5 years in prison in 2017
Placed a $3.5 million bet on the New Orleans Saints in the 2010 Super Bowl and won
Won $2.2 million after betting on USC vs. the University of Michigan in 2007
Growing Up in Rural Kentucky
Billy Walters was born on July 15, 1946, in Munfordville, rural Kentucky. His father died when he was only 18 months old, and his mother was an alcoholic, so his grandmother raised Walters.
He was raised with much love and care, thanks to his grandmother, but in a home without running water or electricity. These humble beginnings and the work ethic that his grandmother installed in Walters would prove to be a defining factor for his success in life.
She worked two jobs to put food on the table for Billy and six others, so Walters decided to start a business of trimming loans to help her out, and it took him only two years to expand into other areas, such as paper delivery.
Right at this time, he placed his first-ever sports bet. He bet $75 on the 1955 World Series, more specifically on the New York Yankees to beat the Brooklyn Dodgers, against a local grocery shop owner. Unfortunately for Walters, the Dodgers proved too much for the Yankees to handle, and he lost his bet.
As it would later turn out, this loss did not stop Walters from betting on sports. It might be said that it only gave him more motivation to become a winner.
In 1959, Walters experienced one of the biggest tragedies in his life. His grandmother passed away when he was only 13 years old. Having no one to take of him in Munfordville, he had to move with his mother, who lived in Louisville.
Two years after, he started playing pool and even won his first big bet of $5 000 after betting on a couple of games.
In 1965, Walters married and found a job in the local car dealership, McMakin's Auto Sales. According to Walters, somewhere at this time, he lost around $50 000 in gambling which was his biggest loss yet.
Fortunately for Walters, he was more than successful in his new job, implementing different techniques to sell as many cars as possible. Thanks to his wits and hard work, he made $56 000 in 1966, equivalent to $400 000 today.
Billy Walters - From Car Salesman to Professional Sports Bettor
Despite making huge amounts of money selling cars, his gambling habits still managed to get the best of him. In 1971, Walters lost his house on an impulse wager, which caused his second wife to divorce him.
However, this did not prevent him from staying in gambling and starting his auto sales business. He stayed in the car industry for 10 years, after which he decided to pursue sports betting full-time in 1981.
At this time, he had his first encounter with the law, as he was arrested and pleaded guilty to a Kentucky misdemeanor of possession of gambling. He paid a $1,000 fine.
This was a turning point for his gambling career, as he decided to move to Vegas, where gambling was legal, along with his third wife, Susan. It could be said that the only business goal he had in mind at this time was to beat the bookies and become a successful gambler.
Thanks to his charm and smarts, not long after he landed in Las Vegas, he became a part of the famous group run by Ivan Mindlin, and Michael Kent called the "Computer group."
As a part of the "Computer group" and their betting operations, Walters finally found success in sports betting and earned his first million from the activity just a couple of years later.
At this point, most of the Las Vegas bookmakers did not want to accept bets from Walters, so he found another way to continue his betting career.
Walters created a network of bet runners, whom he paid to place bets for him. The operation was so well designed that even the people who placed bets for him could not understand how he chose winners.
One of the main reasons the bookies and the runners remained clueless about his strategies is that he implemented a strategy called "manipulating lines." Bettors who implement this strategy often place bets on the opposite of what they think will happen just to make the bookmakers adjust the line so they can place an even larger bet on the team they think will win.
One of Billy Walters' most famous bets came in 2007 when he won $2.2 million after betting that the University of Southern California would beat the University of Michigan. The game ended 32-18 in favor of USC.
In 2010, another of Walters' bets made the headlines. He placed a $3.5 million wager on the New Orleans Saints, who were the underdogs against the Indianapolis Colts, and won.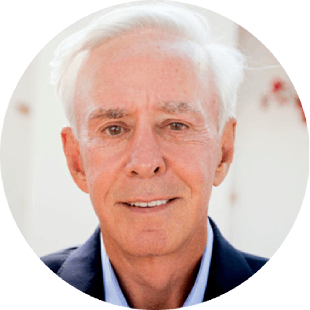 "I know what every sucker thinks because I used to be one. I can assure you that every successful gambler I know has been through some monumental failures on his way to getting there."
Billy Walters
Encounters with the Law and Harsh Lessons Learned
In 1985, he was charged with illegal bookmaking and arrested again. Luckily for Walters, the case was dropped in 1992 due to a lack of evidence.
It is also said that during this time, a Chicago mobster who controlled most of Las Vegas had a face-to-face talk with Walters, which left quite an impression as Walters decided to leave the city. He would return one year later after he found out that the man had died.
Not long after returning to Las Vegas in 1986, he had another encounter with the law, this time, he was charged with money laundering. Walters managed to get lucky after the case was dropped because the main witness had a heart attack.
In 1987, he decided to focus on sports betting and stopped wagering money on all other forms of gambling. At this point in his gambling career, a good year for Walters would be winning $50 million or more.
He was once again arrested in 1990 after he and other members of the "Computer group" were charged with conspiracy and illegal transmission of wagering information. Two years after, the case was thrown out.
After taking some time off, the authorities launched another investigation into his operations in 2014. This time, the charges stuck, and Walters went to prison in 2017. He was accused of insider trading between 2008 and 2014, which granted him $32 million in profits and allowed him to avoid losses of around $11 million. He got 5 years in prison and a $10 million fine.
Billy Walters as a Philanthropist
It seems these setbacks did not stop him from being socially active and helping those in need. Billy Walters is a philanthropist who has been committed to giving back. He has donated millions of dollars to various charities in the past few decades.
He has donated money to various organizations, such as the Children's Miracle Network and the Wounded Warrior Project. Billy Walters and his wife Susan also claimed they would donate $1 million to the rebranding of the Las Vegas airport.
Billy Walters Net Worth & Winnings
There is a lot of different information online regarding Billy Walters net worth, which makes sense if we know how much effort he put in to keep his operations as secretive as possible.
However, the government did everything possible to find out as much about his gambling activities. When he was accused of insider trading in 2014, the government assessed his known assets to be around $100 million.
This included a car rental franchise, seven mansions, a Las Vegas Strip Golf Course, and a private jet.
However, based on some claims, as well as the Billy Walters documentary, the more accurate assessment of his net worth would be around $200 million.
Where Is Billy Walters Today?
After serving most of his 5-year sentence for insider trading, because of the coronavirus pandemic, Walters was released to serve the rest of his time at his home in Carlsbad, California.
He was scheduled to be released in 2022 before the US president at the time, Donald Trump, pardoned him in January 2021.
Walters spends a lot of his time helping charities and non-profit organizations. In 2020 he donated $1 million to the Opportunity Village foundation after their fundraising events were canceled due to COVID-19.
Nowadays, Walters spends most of his time with his wife Susan at their home in Carlsbad and, as he says, spends only 7% of his time betting on sports as he plans to retire from sports betting in 2022.
FAQ
How Did Billy Walters Make His Money?
Billy Walters is a professional Las Vegas gambler who is considered the most successful sports bettor in US history. Walters started betting exclusively on sports in 1981 and has since had only one losing year, including a 30-year winning streak.
He also used most of his money to fund other business ventures such as real estate, golf courses, and car dealerships, which now also bring him a significant income.
How Was Billy Walters So Successful?
Walters made his money betting on professional and college US sports using a combination of computer algorithms and insider information to beat the bookies. In addition, to prevent bookmakers from turning down his bets, he created a network of plaid people to place bets for him.
Thanks to this strategy, he has been successful for so long and is one of the most profitable sports bettors of all time.
What Is Billy Walters Net Worth?
Many online sources state that Billy Walters net worth is anywhere from $50 to $500 million. However, based on the evidence from his many trials and his biggest wins, it is safe to say that the more accurate assessment of his net worth would be around $200 million.