Dan Bilzerian – The Controversial Instagram Influencer and His So-Called Poker Career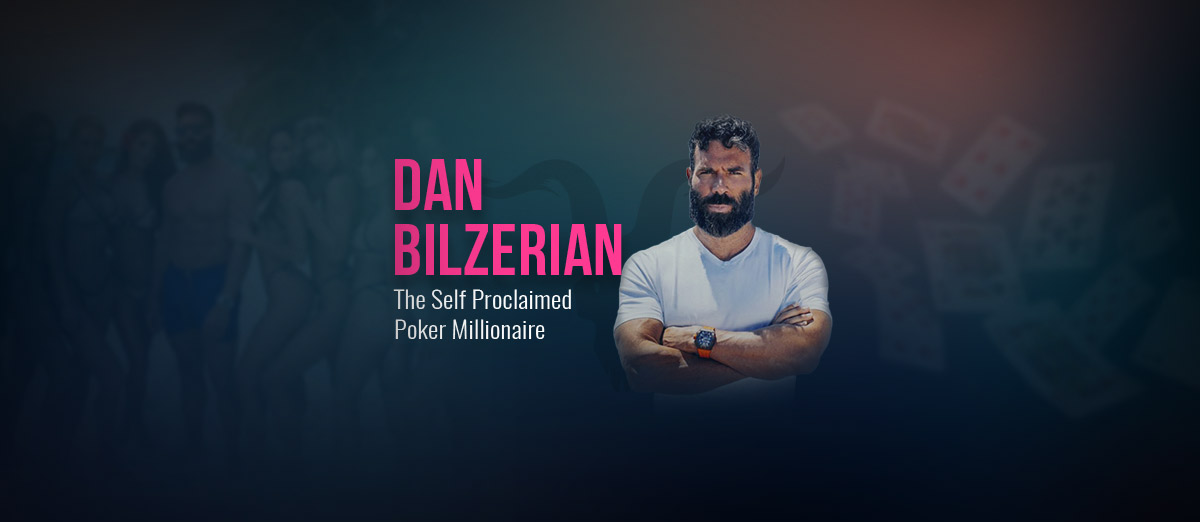 There are plenty of poker players one could call a celebrity, but few have caught the eye of the general public as much as Dan Bilzerian, a controversial figure both in poker and outside of it.
Over the years, Dan Bilzerian has created a brand for himself that has earned him millions. That being said, the true origins of Dan Bilzerian's wealth and the actual Dan Bilzerian net worth remain unknown.
We know for sure that Bilzerian likes to live the good life, surrounding himself with beautiful models, traveling the world in the most luxurious of ways, and always remaining in the thick of the action.
Full Name
Daniel Brandon Bilzerian
Net Worth
$100 million
Source of Wealth
Trust Fund/Poker
Famous for
Huge Instagram following, love for weapons, girls, and private cash games
Born
December 7, 1980, Tampa, Florida
Despite many believing that poker winnings have little to do with the overall Dan Bilzerian net worth, the man himself has claimed that his entire fortune is derived from playing poker alone.
Well known as a regular player in some of the biggest private cash games globally, Dan could be winning millions at the felt, but even this would hardly explain the kind of a lifestyle he has been leading for years.
This is the full story of Dan Bilzerian, the controversial businessman and the "King of Instagram," whose social media posts have been sparking controversy among millions of fans and the general public alike for years.
Dan Bilzerian Highlights
Highlights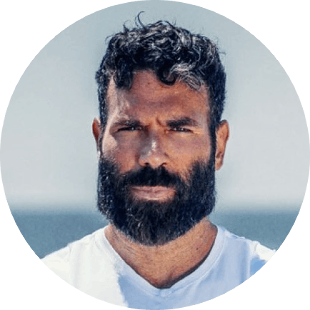 Son of corporate takeover attorney Paul Bilzerian
Half-Armenian from his father's side
Inherited a $12 million Dan Bilzerian trust fund in 2010
Acquired Armenian citizenship and joined the Armenian Armed Forces in 2018
Plays in some of the biggest private cash games in the world
Allegedly won tens of millions of dollars playing poker
Famous for scandals involving models, weapons, and lawsuits
Who Is Dan Bilzerian – Early Life and Upbringing
Born under the full name of Daniel Brandon Bilzerian on December 7, 1980, Dan Bilzerian became known to the general public for his controversial Instagram account.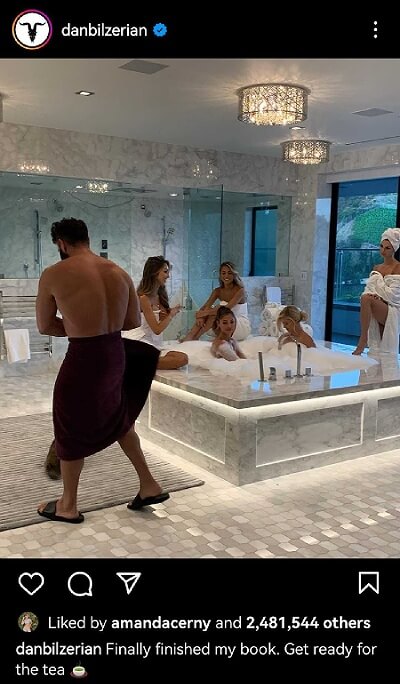 Yet, Bilzerian was not always famous, as he grew up living a relatively normal life. He was born in Tampa, Florida, one of two sons of a corporate takeover specialist, Paul Bilzerian, and Terri Steffen.
Dan's father is an Armenian, which allowed Bilzerian to claim Armenian citizenship himself in 2018, along with his US citizenship which he has had since birth.
Dan and his brother Adam were both born into a wealthy family, and the word on the street has it that their father left them both very healthy trust funds.
Despite the Dan Bilzerian trust fund, the Instagram superstar claims that he made all of his money playing poker and that he was forced to play low-stakes games during his college years before he had access to any trust fund.
Bilzerian studied Business and Criminology at the University of Florida, but it is not clear if he earned any degree during his time there or if life took him down a different path before finishing his studies.
Dan Bilzerian appeared in the poker world seemingly abruptly, and with much of his poker career playing out behind closed doors, it remains unclear just how much of Bilzerian's poker story is true.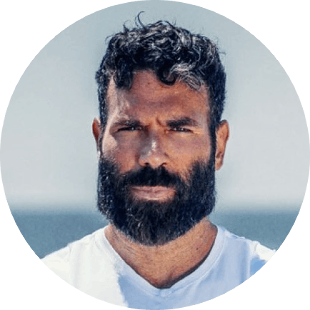 "My dad said invest in movies, NASCAR & buy a plane if you hate money, so I did all 3. I'm good at poker."
Dan Bilzerian
Dan Bilzerian Poker Winnings – The King of Private Cash Games
Dan Bilzerian has only ever recorded single cash in any live poker tournament, that coming in the 2009 WSOP Main Event, one of the biggest poker tournaments in the world, where he won just over $36,000.
Yet, Bilzerian has never boasted about being a tournament poker player, with all of his alleged poker results coming from private cash games, which are certainly not recorded anywhere.
Dan allegedly started his poker career as a young man, playing low-stakes games and aggressively pushing his way up the stakes without much care for proper bankroll management. He claims that he used street smarts more than poker strategy to win at poker, always trying to get into games against the worst and the splashiest players he could find, making it easy to win big. That definitely raises the question: is Dan Bilzerian a legit poker player or not?
In some interviews, Dan Bilzerian openly talked about winning millions of dollars in such games, playing against Hollywood stars, famous sports players, and other rich people who don't necessarily know what they are doing at the poker tables. Such players in the gambling world are known as poker fish.
Just how much the Instagram star has won in such games and how much this has contributed to Dan Bilzerian net worth is a mystery, as few numbers have been disclosed over the years. To make matters worse, records of Bilzerian winning at poker are few and far between, with the controversial influencer and businessman rarely winning whenever the cameras were shooting or witnesses were around to confirm.
As discussed by poker champion and media personality Doug Polk in an interview with Bilzerian, it would be difficult for him to win the kinds of money he has been regularly spending even if he was playing in the biggest games around and winning at insane win rates.
All of this has put some shadow on Bilzerian's stories of incredible wealth acquired through poker, but the Armenian-American Bilzerian is sticking to his story and doesn't seem to care much about anyone's opinions.
All things considered, many in the poker community believe that it was the Dan Bilzerian trust fund that allowed him to get into many of the poker games he's been playing in, while his actual results have been far from the ones he has been boasting in recent years.
The Other Side of Dan Bilzerian – Instagram, Girls, and Weapons
While many poker players and fans know Dan Bilzerian for his questionable poker story, the vast majority of his 32 million followers on social media know him for something else entirely.
For the average Joe, Dan Bilzerian is the Instagram influencer who regularly posts images and videos with some of the most attractive models, travels the world, and absolutely loves weapons. According to some reports, Dan went through military training in the past, which is where his love for military-grade weapons was born.
Today, Dan regularly goes out into the desert to indulge in his hobby, shooting military-grade weapons that most regular folks have never seen in their lives. When he is not busy shooting things up, Dan likes to be in the presence of female beauty, which is why some of the hottest models around constantly surround him.
Bilzerian's lavish lifestyle and love for weapons and hot girls have gotten him into trouble on multiple occasions, as he was the focal point of several major incidents.
All these things combined have allowed Dan's account to be one of the most followed on Instagram, except for actual stars from movies, sports, or music, although Dan has been able to acquire more followers than many of these well.
The Times Bilzerian Got in Trouble
Living the kind of lifestyle that Dan likes to indulge in is a recipe for disaster, although the man himself doesn't seem to mind the little drama and attention that comes with it.
Over the years, Dan has gotten himself into several legal battles, got arrested, and been banned from famous nightclubs. Bilzerian's habit of surrounding himself with models got him into trouble twice. Back in 2014, he was banned from a Miami nightclub for kicking a model named Vanessa Castano in the face, which led to a lawsuit that was possibly settled out of court.
That same year, Bilzerian was once again in the center of attention as he threw porn star Janice Griffith from the roof during a Hustler Magazine photoshoot. The actress didn't quite make it into the pool as was planned and ended up breaking her foot, with Hustler's lawyers later claiming that this was an "act of God," which many of Bilzerian's devoted fans would certainly agree with.
2014 was not a great year for Bilzerian, as he ended it by getting arrested at the LA International Airport under a fugitive warrant from the state of Nevada. Apparently, Bilzerian was wanted there for bomb-making charges, certainly connected to his inexplicable love of guns and all things that go boom.
Bilzerian was once again sued in 2020, this time around by the ex-president of his company "Ignite," who claimed wrongful termination. Apparently, Dan fired Curtis Heffernan for criticizing how he was spending company money, with company credit cards regularly charged to pay for models, yachts, and other parts of Bilzerian's lavish life.
Dan Bilzerian Net Worth – Just How Wealthy Is He?
The matter of Dan Bilzerian net worth and source of wealth has been highly disputed for many years, ever since he broke out as both an influencer and an alleged poker superstar.
We know that Dan's father, Paul Bilzerian, was a controversial corporate takeover attorney who was convicted of securities law violations in 1989. Despite being ordered to pay $30 million to the SEC, Paul Bilzerian managed to pay nothing, filing for bankruptcy in 1991 and 2001 and hiding a lot of his money in various trusts. According to some reports, one of these trusts was a trust fund worth $12 million, which was in the name of his two sons, Dan and Adam Bilzerian.
Whether Dan Bilzerian's poker winnings are as high as he reports or not, we know that he gained access to that trust fund when he turned 30 in 2010, getting millions to his name overnight.
The exact Dan Bilzerian net worth is also not clear, but Forbes did report that many of the properties he claims to own are, in fact, rented under the name of his company "Ignite," which managed to lose over $50 million in a single fiscal year.
With Ignite being so unprofitable, it remains unclear where exactly the money is coming from and just how long Dan Bilzerian can keep things going at the current pace.
Where Is Dan Bilzerian Today?
Dan Bilzerian has been leading a very active life in recent years, traveling the world, doing business, and doing his best to reconnect with his fatherland.
In 2018, Dan traveled with his father, Paul Bilzerian, and his brother Adam to Armenia, where all three took the oaths and became Armenian citizens while also joining the Armenian Armed Forces.
Dan decided to visit the Republic of Artsakh and engage in some shooting range fun, which the government of neighboring Azerbaijan didn't take fondly of, eventually placing an international arrest warrant against Dan.
Bilzerian has since donated money to the Armenia Fund, which supported Armenia's fight against its neighbor during the 2020 Nagorno-Karabakh conflict.
When it comes to poker, Bilzerian was once again in the spotlight in late 2021 when he challenged Israeli billionaire Alec Gores to a massive $100,000,000 heads-up match, which is yet to be set up. Alec Gores was also mentioned in Bilzerian's recently published book, in which Dan claimed that he won more than $40 million playing Gores in his Bel Air mansion over the years.
While it would be incredibly fun to see the two square off for $100 million each on TV, as Bilzerian suggested, such a match's prospects remain low.
FAQ
Who Is Dan Bilzerian?
Dan Bilzerian is a controversial social media influencer, businessman, and poker player who has been making the headlines of magazines worldwide for many years. Dan Bilzerian claims to be the biggest winner in poker ever.
Who Is Dan Bilzerian Father?
Dan Bilzerian's father is Paul Bilzerian, a controversial corporate takeover lawyer who was found guilty of securities fraud worth more than $30 million back in 1989. His father has since filed for bankruptcy twice, in 1991 and in 2001.
Is Dan Bilzerian a Trust Fund Baby?
Yes! Regardless of Dan Bilzerian's poker winnings, court documents revealed that Paul Bilzerian had set up a $12 million Dan Bilzerian trust fund, which would be split between him and his brother. Dan gained access to this trust fund in 2010.
Is Dan Bilzerian a Legit Poker Player?
Dan Bilzerian is definitely a poker player, but his career's actual poker winnings and results remain a mystery. Dan claims to have won tens of millions playing in private cash games, but there is little proof to substantiate such grand claims.
How Did Dan Bilzerian Make His Money?
According to Dan Bilzerian, most of his wealth came from high-stakes private cash games played against ultra-wealthy opponents for millions of dollars. Some other reports say that he was gifted a substantial amount of money by his father, Paul Bilzerian, through a trust fund and beyond.
How Old Is Dan Bilzerian?
He was born on December 7, 1980, which means Dan Bilzerian age is currently 41 years old.