Denise Coates - A Major Philanthropist and the Richest Woman in the UK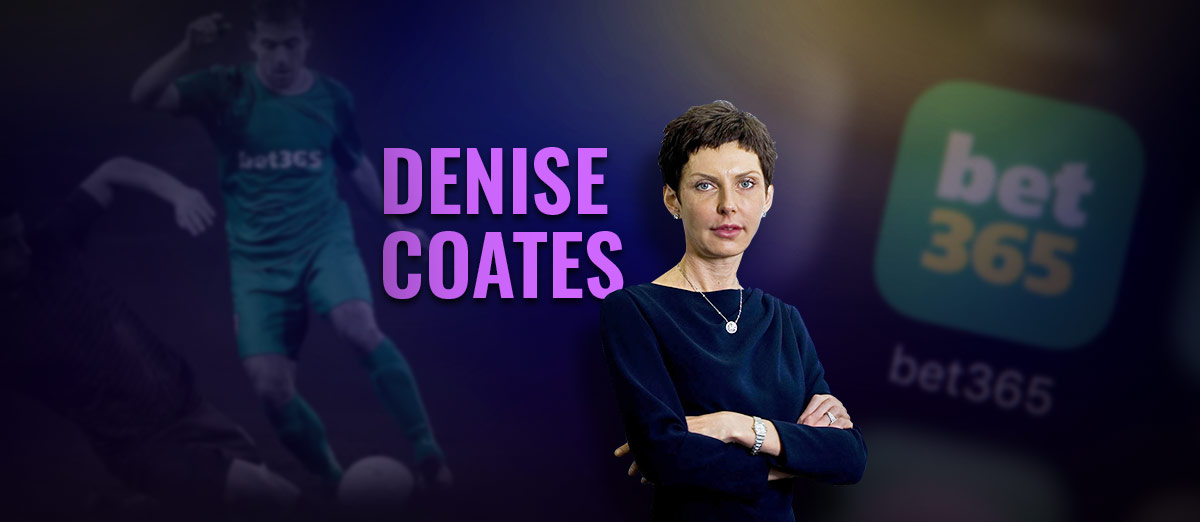 Denise Coates is a British billionaire and the founder of one of the leading platforms for online gambling, bet365.
She is widely recognized as one of the most influential businesswomen in the UK and is known in the gambling industry for her impressive entrepreneurial skills and shrewd business acumen. According to online sources, her fortune is measured in billions, making her the UK's wealthiest woman.
Full Name
Denise Coates
Net Worth
$7 billion
Source of Wealth
Founder of bet365, online gambling, self made
Famous for
Being the richest woman in the UK
Born
September 26, 1967, Stoke, UK
In this article, we will take a closer look at Denise Coates net worth, life, career, and the key factors that have contributed to her immense success in the field of online gambling. We will also look at some of the challenges she has faced along the way and the strategies she has employed to overcome them and grow the bet365 brand.
Denise Coates Highlights
Highlights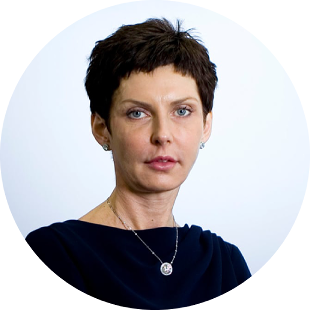 The richest woman in the UK
One of the highest-paid executives in the UK
A major philanthropist
Holder of the CBE (Commander of the Most Excellent Order of the British Empire)
A strong advocate for responsible gambling
Named as one of the 100 most powerful women in the UK by Woman's Hour on BBC Radio 4 in 2013
Inducted to the Sports Betting Hall of Fame run by the Sports Betting Community (SBC) for her leadership in the gambling industry in 2019
Denise Coates – Upbringing and Early Years
Denise Coates was born in Stoke-on-Trent, England, in 1967. Her father, Peter, was a businessman who owned a chain of betting shops and later brought the local football club, Stoke City.
The businesswoman grew up in a family of entrepreneurs and was exposed to the business world from an early age. She attended St. Dominic's High School for Girls in Staffordshire and studied econometrics at the University of Sheffield.
After graduation, Denise started working for Provincial Racing, her father's company. Here, she gained valuable knowledge and experience about the betting industry that would, later on, make her billions.
Denise Coates and the Launch of bet365
While working for Provincial Racing, Coates noticed a gap in the online sports betting market and began developing the idea for what would later become bet365.
In 2001 Coates bought a domain name on eBay and then borrowed £15 million, using her family's betting shop assets as collateral, to build an online betting platform.
At the time, online sports betting was still a relatively new concept, and many traditional betting companies hesitated to invest in the technology needed to offer online services. Coates used this opportunity and set out to create an online betting platform that would provide a seamless and user-friendly experience for customers.
bet365 had its fair share of problems in the early years as it struggled to attract customers and had to offer generous bonuses and promotions to entice new users to use the platform.
However, thanks to Coates' vision and determination, the company became one of the world's largest online sports betting companies, with around 35 million users across 200 countries.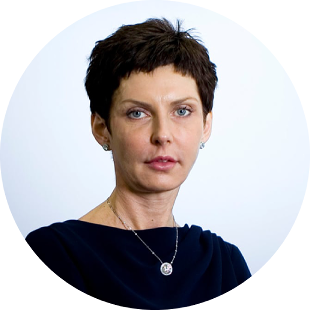 "We're here to provide a service, and we want to do it well. That's the ethos of our company."
Denise Coates
Denise Coates Professional Career
Her role has defined Coates' professional career as the founder and CEO of bet365. Since launching the company in 2000, she has overseen its growth into a global gambling powerhouse with millions of customers worldwide.
Thanks to her leadership, bet365 has been at the forefront of innovation in the betting industry, developing new technologies and features to enhance the user experience.
The businesswoman is known for her commitment to responsible gambling and has implemented numerous measures to ensure that bet365 customers have all the available tools to gamble responsibly on the platform.
In addition to this, she is also a vocal advocate regarding gambling regulations in the industry, calling on governments to take a proactive approach to protect consumers from problem gambling.
Denise Coates Net Worth and Wealth
According to Forbes, Denise Coates net worth as of March 2023 is $7 billion, which makes her the wealthiest woman and one of the wealthiest people in the UK and the world.
The majority of her wealth comes from her ownership of bet365, a company that has grown into a global brand under her leadership.
Coates' net worth has increased significantly in recent years, thanks in part to the continued success of bet365 and the growth of the betting and live casino industries.
Despite her enormous wealth, Coates is known for her down-to-earth demeanor and commitment to philanthropy, and she has used her fortune to positively impact the world.
Philantropy and Charity Donations
Coates has a strong track record when it comes to philanthropy, as she has been donating millions of pounds to charitable causes over the years. The Denis Coates Foundation, which she founded in 2012, has launched a wide range of initiatives in education, health, and community development.
The foundation has supported projects such as the construction of a children's hospice in Stoke, funding for medical research, and scholarships for disadvantaged students.
She is also non-immune to making donations to political causes. One of her most significant donations went to Conservative Party in 2018 when she made a £250,000 contribution.
Coates received the Commander of the Order of the British Empire in the Queen's Birthday Honors list in June 2012 for her services to the community and business. The honor recognized Coates' contributions to the local community in Stoke-on-Trent, where she grew up and where Bet365 is headquartered.
The CBE is a prestigious honor in the UK, and this recognition reflects Coates' status as one of the country's most successful business leaders and philanthropists.
Where Is She Today?
Denise Coates is still the CEO of bet365, and she runs the company alongside her brother and co-CEO, John Coates. She oversees the company's operations and strategy, working from bet365 headquarters in Stoke-on-Trent, UK.
While there is no indication that she plans to step down from her role at bet365, Coates is notoriously private and tends to keep a low public profile, so it is difficult to say for certain what her plans are for the future.
FAQ
What Is Denise Coates Net Worth?
As of March 2023, Denise Coates net worth is $7 billion, making her the wealthiest woman and one of the wealthiest people in the UK and the world.
Is bet365 Owned by Denise Coates?
bet365 Group LTD is a leading British online betting company founded by Denise Coates, who remains the majority shareholder and joining-chief executive alongside John Coates, her brother.
What Is Denise Coates Salary?
As the CEO of bet365, Denise Coates salary in 2022 was £263 million, but while this number might seem huge, it comes nowhere near the £471 million she collected in 2020.
Is Denise Coates Married?
Yes, Denis Coates is married to Richard Smith, with whom she has 5 children. Coates met her husband while studying at Sheffield University, where she gained a first-class degree in econometrics.