Patrik Antonius – A Calm Killer at the Poker Tables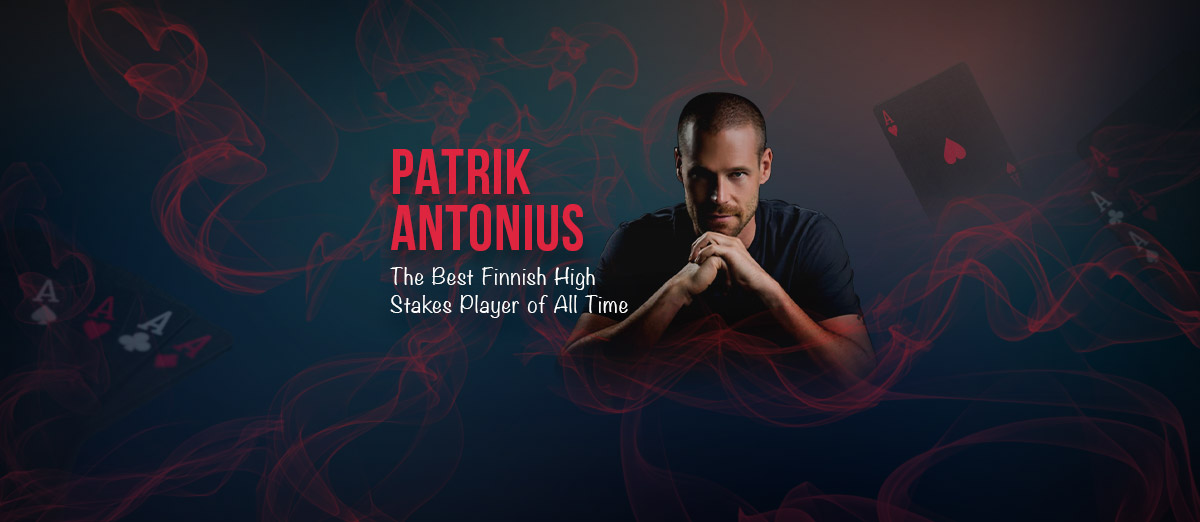 Patrik Antonius is an ex-tennis player who became a poker professional after injuries prevented him from going pro.
Thanks to his fearless style of play, in his prime, Patrik Antonius was one of the top poker players in both online and live cash games. He is best known for battling some of the best poker players in the world at the highest stakes possible in the heyday of Full Tilt Poker.
In addition to winning millions in short-handed games online, the "Brad Pitt of Poker" was also a juggernaut in live cash games and tournaments. He was also featured in some of the top televised poker games, making him one of the world's most famous gamblers.
Full Name
Patrik Antonius
Net Worth
$ 25 million
Source of Wealth
Professional poker player
Famous for
Being one of the most feared cash game players in his prime
Born
December 13th, 1980, Finland
Today we take a deep dive into one of the most charismatic poker players in poker history. This article will bring you everything you need to know about the life story of Patrik "The Finn" Antonius, including his biggest tournament wins, most famous pots, and Patrik Antonius net worth.
Patrik Antonius Highlights
Highlights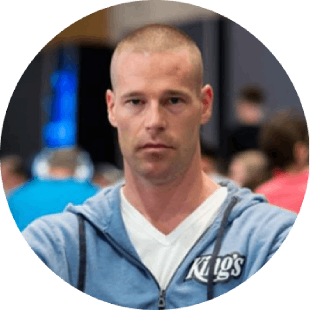 1st on the Finland All-Time Money List
He was a top tennis prospect before an injury
Considered one of the top live heads-up cash game players in the world
1 European Poker Tour Title
Winner of the biggest online cash game pot ($1,356,946) vs. Isildur1 at the time
Early Life - Trying to Become a Professional Tennis Player
Patrik Antonius was born in Helsinki, Finland, on December 13th, 1980, but moved to a city called Vanta, where he grew up in a working-class family at a young age. His father worked as a delivery man, while his mother worked in a kindergarten.
Like many successful poker players, Antonius had a competitive mindset from a young age, which developed further when he got involved in different sports such as hockey, tennis, and football.
While competing in different sports, he made his choice and decided that he wanted to become a professional tennis player. The Fin was especially good at this sport and was considered one of the top prospects in Finnish tennis.
At this time, he got introduced to the game of poker by one of his tennis colleagues, and his interest was sparked immediately, so he started playing cards in his free time.
At the age of 15, he had a serious back injury that limited his time playing and practicing tennis. He took this opportunity and started spending most of his time playing poker, more specifically, Pot Limit Omaha.
After spending some time practicing with friends, he decided it was the right time to try his luck against real players, so he went to Helsinki, where there were several poker rooms.
According to him, he found instant success and left the casino with a large sum of money after his first trip.
However, playing poker and pursuing a tennis career did not stop him from finishing college. He graduated from Helsinki Business University. After that, he gave tennis another chance, but his dreams were cut short after he suffered another back injury.
At this point in his life, with his dreams of becoming a professional tennis player crushed, he started exploring different ways of making a living, including giving tennis lessons, selling different products, and modeling.
However, none of the jobs paid much, and none allowed him to satisfy his competitive nature, so he decided to switch professions.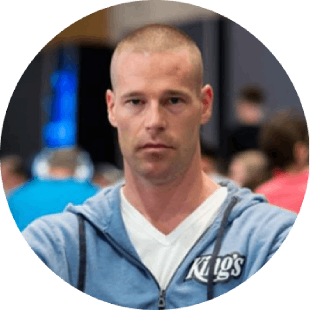 "Invest in your health, your mind will be focused and performant."
Patrik Antonius
Patrick Antonius - Professional Poker Career
Since he had some success with poker, he decided to become a professional poker player. The first step in his poker journey was increasing the stakes in the home games, where he played Pot Limit Omaha against his friends.
Since Antonius was doing it all himself and without the help of other, more experienced poker players, things were going pretty slow in the beginning, but he started winning money at the tables after some time.
After seeing success in live poker games, he slowly started adding online sessions to his daily routine. By his recall, he managed to turn $200 into $20 000 playing online cash games. After this achievement, he dedicated most of his time to poker, trying to improve his game with additional study sessions.
For almost 9 months straight, in 2003, he played poker every day for at least 12 hours. The hard work paid off as he saw his bankroll increase to $80 000.
With this level of dedication, it didn't take long for him to become one of the best online poker players in the world, and this was reflected in his bankroll, which grew to $180 000.
In 2005, he decided to go to Las Vegas to play in the World Series of Poker, which turned out to be another right move in his poker career. He finished in the money in three WSOP events, netting a total of $20 000, and made a name for himself in the poker community.
After making several more deep runs in the European Poker Tour tournaments and winning 2nd place in the WPT Five Diamond World Poker Classic for $1,046,470, he finished 2005 with close to $1.7 million in tournament winnings.
Pattrick Antonius - Becoming a Poker Legend
After increasing his bankroll, Antonius started playing high-stakes online cash games with limits up to $200/$400, focusing mostly on Pot Limit Omaha.
He also continued his success in live tournaments in 2006 when he won 368,455 after cashing in in 8 different tournaments, including the 8-handed World Series of Poker $50,000 H.O.R.S.E. event.
Thanks to his poker skill and charisma, he became a regular on popular TV shows featuring high-stakes poker games, namely Poker After Dark, High Stakes Poker, and the Milion Dollar Cash Game.
Antonius did not let the fame get to him, as he continued to work on his poker game, which allowed him to play the highest stakes available online and battle poker legends like Phil Ivey, Tom "durrrr" Dwan, Viktor "isildu1" Bloom, Ilari "Zigmund" Sahamies, and many others.
He also played the highest buyin tournaments available online he took first place for $320,000 in the Full Tilt Poker $25,000 buy-in Heads-Up Pot Limit Omaha Championship.
2012 was another fruitful year for Antonius, as he won a total of $1,945,241 in live tournaments, most of which came when he finished second after losing heads-up to Phil Ivey in the Aussie Millions $250,000 Challenge.
One year after, he had another big score in the Aussie Millions, this time in the Main Event, where he finished 3rd for around $600,000.
In 2018 came his largest-ever win in a tournament after losing heads up to Justin Bonomo in the Super High Roller Bowl China. This result netted him $3.2 million.
Patrik Antonius Net Worth & Winnings
Like with most poker players, it is hard to estimate Patrik Antonius net worth as he tries to keep as private as possible.
However, if we take into account some of the reports on the internet, as well as the fact that he is 60th on the Poker All-Time Money List with $13,790,845 in live tournament earnings, we can safely say that his net worth is well north of $20 million, more likely around $25 million.
As you may assume, Antonius made most of his fortune playing poker. This includes prize money from poker tournaments, winnings in cash games, as well as different sponsorship deals he had over the years.
At one point, he held the record for winning the largest online cash game pot ever. The hand in question took place on Full Tilt poker while he was battling the Swedish high stakes prodigy Viktor Bloom also known as Isildur1. The hand saw Antonius winning $1,356,946 in a single pot.
If you are interested in seeing some of the best high stake hands he played, you can google Patrik Antonius full tilt, and you will not be disappointed.
You asked for it! @Patrik_Antonius SOUL READS @CharlieCarrel in this all time #HandoftheDayhttps://t.co/6QRkCnFrgm

— Alec Torelli | SoCal (@AlecTorelli) August 9, 2019
Where Is Patrik Antonius Today?
Currently, Antonius lives with his wife, Maya, and their two daughters in Monte Carlo. However, like most poker players who still play poker actively, he spends most of his time on the road playing high-stake tournaments and cash games worldwide.
He was also a part of season 9 of High Stakes Poker, which aired in 2022. In the latest season of the popular poker show, Antonius battled some of his old nemeses, including the likes of Phil Ivey, Daniel Negreanu, and Tom Dwan.
Judging by what we saw from Antonius, it is safe to say that the Finnish poker legend is still one of the world's toughest live cash games opponents.
In addition to the televised high-stakes cash game, he can also be seen in most Triton poker tournaments where he plays high roller events. In September of 2022, the Finn won the 8-handed $25,000 buy-in No Limit Hold'em event in Kyrenia, Cyprus, for $825,000.
♠️♥️♣️♦️@flop_app @tritonpoker #TritonLondon2019 #poker #pokertournament pic.twitter.com/0Q3oMYE7wN

— Patrik Antonius (@Patrik_Antonius) August 4, 2019
When not playing poker, Patrik Antonius loves battling it out in the gold fields and looks as sharp as ever.
FAQ
Does Antonius Still Play Poker?
Yes, Patrik Antonius is still very active in the poker community. These days, he spends most of his time traveling worldwide to play the highest stakes live cash games and tournaments.
He can be seen playing the Triton series and televised cash games.
How Did Patrik Antonius Make His Money?
Although he was set to have a brilliant tennis career, injuries changed the course of his life and created the way for him to become a professional poker player, where he made the most of his net worth.
Currently, he is 60th on the Poker All-Time Money List with $13,790,845 in live tournament winnings.
Where Is Patrik Antonius Now?
According to his Instagram profile, nowadays, Patrik Antonius spends most of his time traveling the world and playing the Triton Series events and high-stakes cash games.
When he is not at the tables, he enjoys playing golf.
Is Patrik Antonius Married?
Patrik Antonius' wife is Maya Geller, a semiprofessional poker player who can be seen at some live events. The couple has two daughters.
How Old Is Patrick Antonius?
Patrik Antonius was born on December 13th, 1980, in Helsinki, Finland, making him 41 years old in 2022.