Phil Ruffin – The Billionaire behind Vegas' Iconic Treasure Island Casino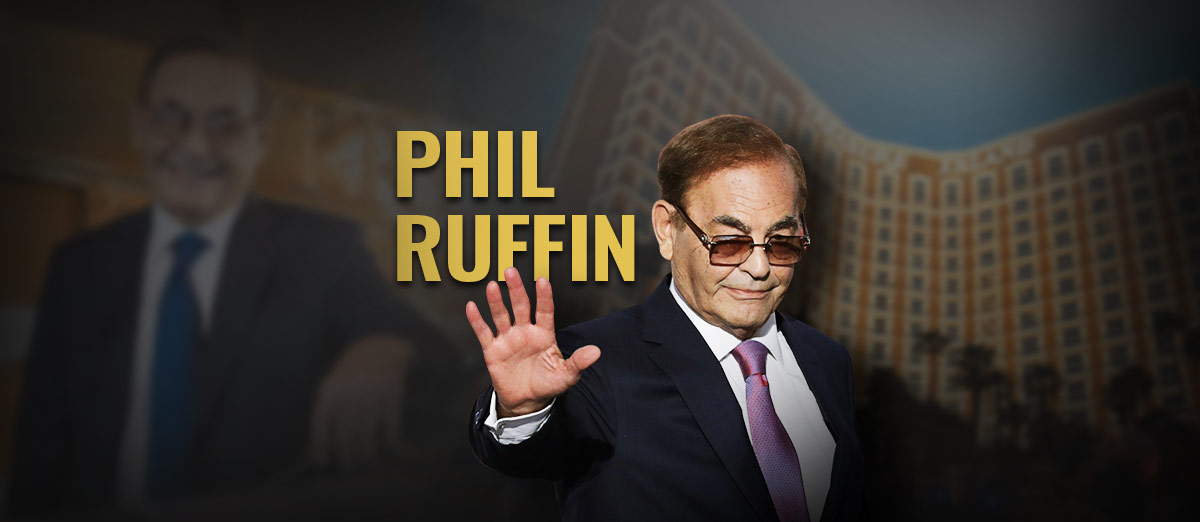 Phil Ruffin is a well-known American entrepreneur and billionaire who has made a name for himself in the world of real estate and casinos.
Throughout his long and illustrious career, Ruffin has become one of the most respected figures in the casino industry. Today his name has become synonymous with Las Vegas and luxurious land based casinos.
Ruffin's career spans more than five decades and has been defined by his relentless pursuit of success and uncanny ability to spot opportunities where others may see obstacles. This skill alone has helped him make profitable investment after profitable investment and become a mogul in the casino industry.
Full Name
Phillip Gene Ruffin
Net Worth
$3.3 billion
Source of Wealth
Casino owner and businessman
Famous for
Buying multiple casinos
Born
March 14th, 1935, Texas, USA
In this article, we'll take a closer look at Phil Ruffin net worth, his remarkable life, and career, and we will explore how he became one of the most successful businessmen in the United States.
Phil Ruffin Highlights
Highlights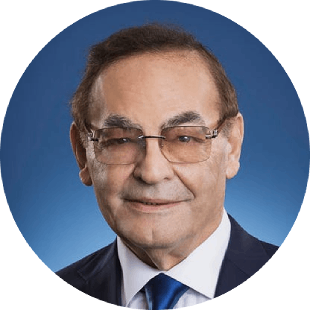 A self-made billionaire who started his career with a single gas station
Inducted into the Junior Achievement of Southern Nevada's Business Hall of Fame
A former professional poker player who competed in the World Series of Poker in the 1980s and 1990s
Has donated millions of dollars to charity over the years
Phil Ruffin Early Years and Growing Up
Phil Gene Ruffin was born in Texas on March 14th, 1935, to a working-class family as the second youngest of eight children. His parents ran a grocery store and gas station, where Ruffin worked from a young age.
Ruffin graduated from high school in 1953 and enrolled in Washburn University in Topeka, Kansas. After just one year, though, he dropped out.
After he dropped out of college, he started to sell hamburgers with his buddies, he used the profits to buy convenience stores.
He opened his first gas station in 1959 after taking a $3,000 loan from his father. He would later go on to acquire more gas stations and start investing in real estate.
Phil Ruffin Professional Career and Enterpreneurship
In the 1980s, Ruffin entered the gaming industry after acquiring several dog tracks across the United States through a combination of shrewd business deals and strategic partnerships.
In 1985, he purchased his first dog track, the Wichita Greyhound Part, in Wichita, Kansas, for $1.5 million and turned it into a profitable business within a few years.
After that, he would go on to acquire several other dog tracks across the country, including the Raynham-Taunton Greyhound Park in Massachusetts and the Mobile Greyhound Park in Alabama.
Ruffin also purchased several other gaming properties, including the Casino Del Sol in Tuscon, Arizona.
His success in the gaming industry was partly due to his ability to identify undervalued assets and turn them into profitable businesses. Furthermore, he also formed partnerships with other influential people from the casino industry, such as his joint venture with Harrah's Entertainment to build a casino in Kansas City, Missouri.
He later expanded his business to include casino gaming and acquired the Treasure Island Hotel and Casino in Las Vegas.
Purchase of the Frontier Hotel and Casino in Las Vegas
In 1998, Phil Ruffin made one of the biggest acquisitions in his career when he purchased the New Frontier Hotel and Casino in Las Vegas for $165 million.
At the time of the purchase, the property was in dire need of renovation, but Ruffin saw potential in the location and history. When the New Frontier was opened in 1942, it was only the second resort on the Las Vegas Strip.
Ruffin immediately began investing in the property, spending over $35 million on renovations to modernize the casino, hotel rooms, and restaurants. He also added a new showroom hosting popular acts like magician Lance Burton and Singer Debby Boone.
By 2006, New Frontier was bringing in $100 million in annual revenue. In 2007, Ruffin sold the property for a staggering $1.2 billion to the Israeli billionaire Yitzhak Tshuva.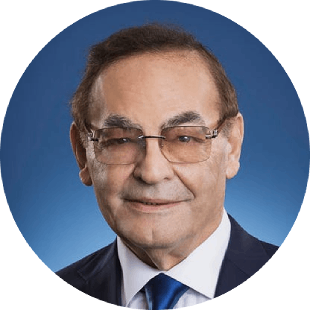 "The secret of becoming a billionaire is that you need to work your a** off and be able to take risks."
Phil Ruffin
Acquisition of the Treasure Island Hotel and Casino in Las Vegas
Phil Ruffin acquired the Treasure Island Hotel and Casino in Las Vegas in 2009. At the time, the property was owned by MGM Mirage, a large gaming and hospitality company with financial difficulties. The negotiations with MGM Mirage started in 2008.
In November of 2008, Ruffin entered into a purchase agreement to acquire Treasure Island for $775 million. However, he was unable to secure financing for the deal, and the transaction fell through.
That being said, Ruffin continued to pursue the acquisition and eventually secured financing from Deutsche Bank in early 2009 and entered into a new purchase agreement to buy the business for $500 million, less than the previous purchase price.
The acquisition was completed in March 2009, and Ruffin took ownership of the property, which included a hotel, casino, and entertainment complex.
Since then, he has invested millions of dollars to upgrade the complex and enhance the guest experience. With all this work, Treasure Island became a popular destination on the Las Vegas Strip, known for its pirate-themed decor, high-end amenities, and lively casino floor.
Phil Ruffin Net Worth
According to Forbes, Phil Ruffin net worth is $3.3 billion. He owns the Treasure Island Hotel & Casino in Las Vegas and 50% of the Trump International Las Vegas hotel with his friend Donald Trump.
One of Ruffin's biggest deals occurred in 1998 when he purchased the New Frontier Hotel & Casino for $165 million, which he would later sell to an Israeli billionaire Yitzhak Tshuva for $1.2 billion.
His most recent acquisition was in 2019 when he brought Circus Circus and the Las Vegas Festival Grounds from MGM for $825 million.
Despite his immense wealth, Ruffin is known for his down-to-earth personality and philanthropic efforts. He has donated millions of dollars to charity over the years, including a $15 million donation to the Mayo Clinic in 2017.
Where Is He Today?
At 88 years old, Phil Ruffin is still active in his business pursuits and owns several successful properties, including the Treasure Island Hotel and Casino in Las Vegas.
While it is unclear what specific project or ventures Ruffin is pursuing, he will likely continue expanding his business since he clearly enjoys it.
FAQ
What Is Phil Ruffin Net Worth?
According to Forbes, Phil Ruffin Net worth is $3.3 billion.
He has made most of his money in the casino industry and in real estate investing.
Who Is Phil Ruffin Married To?
Phil Ruffin has been married multiple times.
He married his current wife, Oleksandra Nikolayenko-Ruffin, in 2008, and the couple has a daughter named Malena. Oleksandra is a former Miss Ukraine and a model and is known for her charitable contributions and philanthropic work.
How Old Is Phil Ruffin?
Phil Ruffin was born on March 14, 1935, which makes him 88 years old as of the writing of this article.
Did Phil Ruffin Buy Treasure Island Hotel and Casino?
Yes, Phil Ruffin bought Treasure Island Hotel and Casino in Las Vegas from MGM Resorts International for $775 million in 2009.