Zeljko Ranogajec – The Road from a Poor Immigrant to a Multi-Millionaire Gambler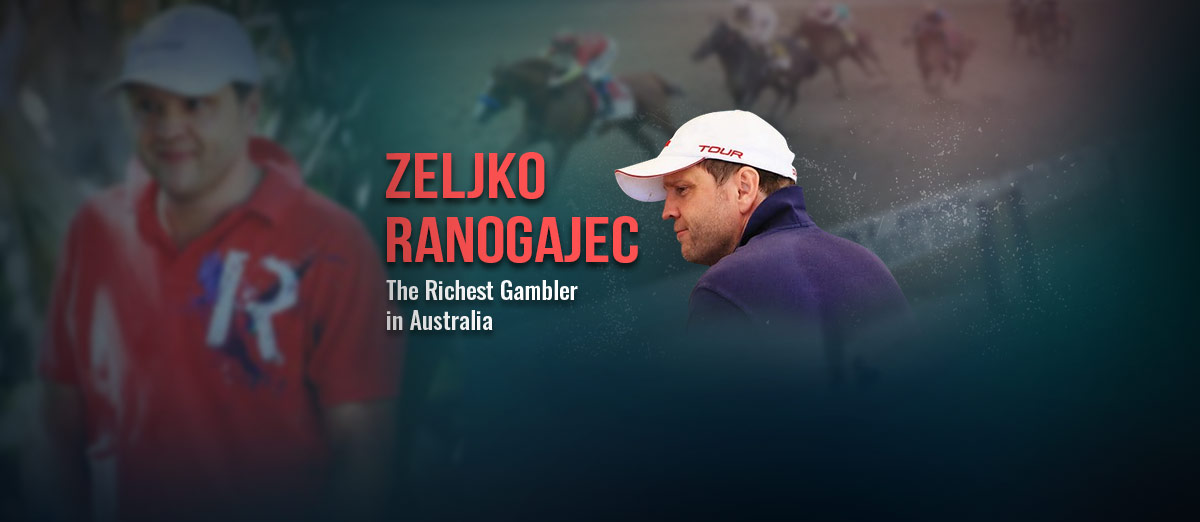 Zeljko Ranogajec is considered the richest gambler in Australian history and one of the wealthiest bettors worldwide. Although the speculations about Zeljko Ranogajec net worth have never been confirmed, it is estimated that he has a net worth of at least $439 million which puts him in the list of the top gamblers in the world.
Like most of his peers, Zeljko Ranogajec had humble gambling beginnings, counting cards to gain an edge in Blackjack. However, he soon got blacklisted by most of the casinos in Australia, so he had to find another way to make money.
Full Name
Zeljko Ranogajec
Net Worth
$ 439 million
Source of Wealth
Professional sports bettor
Famous for
One of the richest gamblers in the world
Born
May 22nd, 1961, Australia
In this article, we break down his journey from a son of poor Croatian immigrants to one of the world's richest and most influential gamblers. This includes him getting banned from casinos, winning one of the biggest Keno jackpots in the country's history, two tax trials, and one of the best rebate deals in sports betting.
Zeljko Ranogajec Highlights
Highlights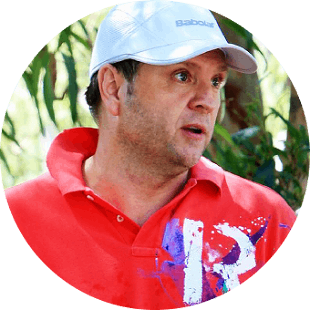 Won a $7.5 million keno jackpot
One of the richest gamblers in the world
Biggest sports bettor in Australian history
Upbringing and Early Life
Zeljko Ranogajec was born to Croatian immigrants in the City of Hobart, Australia, on May 22nd, 1961. This is one of the reasons for his poor and difficult upbringing. But because of his unbelievable work ethic and intelligence, Ranogajec managed to turn the tables in his favor.
Thanks to his outstanding grades in high school, he earned a scholarship to the University of Tasmania in 1979. He would go on to study tax, finance, and banking. It is his efficiency and understanding of numbers that would make him one of the most famous sports bettors in Australia and the world.
During his university days, he worked at the Wrest Poing Casino in Hobart, where he learned how to count cards to gain an edge in Blackjack. After a few months of sharpening his card counting skills, he started making more money from Blackjack than from his regular job at the casino.
However, this also gained the attention of the casino, and he was soon fired and banned from the premises.
Not long after, he moved to New South Wales, where he continued his academic career and continued spending his free time at the local casinos. Winning so much money was a double-edged source, and he left the university to pursue a career as a full-time gambler.
Zeljko Ranogajec - Professional Gambler
By the 1980s, Ranogajec became a well-known figure in Australian gambling circles and formed a relationship with two other famous gamblers and card counters, David Walsh and Alan Woods.
At the time, many Australian casinos started noticing Ranogajec, and it became a lot harder for him to make money, so he decided to go with another strategy. He would go to Las Vegas a couple of times a year to make more money by counting cards.
Unfortunately for him, the Las Vegas casinos were even faster to catch up with his card counting. By 1984 he was banned from almost all of the casinos he set foot in and even from some he had never visited.
He was even banned from the Jupiters Casino on the Gold Coast on the opening day.
At this time, he became known in the casino circles as The Joker and even had his own file that the casinos shared between them.
After he saw that he had no future in card counting, Zeljko decided to use a different approach and adjust his gambling approach to continue making money.
His next endeavor was sports betting, more specifically, a type of pool betting known in Australia as tab betting. He was placing his bets at the pub in the Volcan Hotel in Sydney, and not before long, thanks to his massive bets, the Volcan Hotel had the biggest betting turnover in the whole city.
This was when Ranogajec decided to buy the pub and keep the data about the betting as secret as possible.
It is speculated that in the 1990s, Zeljko Ranogajec and his partner David Walsh won 40 of the possible 44 keno jackpots, all of which during 18 months. During this period, the duo placed a total of $64 million in bets on keno.
In 1994 Ranogajec would go on to win a record keno jackpot worth $7.5 million at the North RLS Club. Unfortunately for him, it turned out that he wagered more than he won.
At this time, the public started having an interest in his life, so Zeljko decided to use an alias John Wilson to keep his business as private as possible. Later in life, other members of his family, including his wife and his daughter, would also go on to use fake names.
After the Betfair exchange started operating in June of 2000, Ranogajec turned his attention to this online gambling platform.
Per some reports, Ranogajec was responsible for 33% of all Australian horse racing bets on Betfair and 5% of the outlay on the Aussie tots in 2003. In 2011 he was inducted into the Blackjack Hall of Fame.
Ranogajec vs The Australian Goverment
Although Ranogajec did his best to stay out of the public eye, his betting business still managed to attract the attention of the Australian authorities. The government wanted the court to determine if Zeljko should be paying tax on his gambling winnings.
Their main claim was that his winnings should be taxed since he is not a casual punter; instead, he is making a living from the activity.
Initially, the government failed to provide enough evidence that Ranogajec was running a gambling business. However, in 2008 they reopened the case again, and this time he and his partner David Walsh decided to settle.
The settlement was private and only applied to winnings between 2004 and 2011, and no information about the winnings was made public.
Arrangement with Tabcorp
One of Ranogajec's biggest achievements was his deal with Tabcorp, Australia's largest gambling company. During his second tax trial, it was revealed that thanks to the volume of bets Zeljko placed, Tabcorp made a rebate deal with him.
This deal gave an already massively profitable punter like Zeljko an even greater advantage since his rebate deal with Tabcorp gave him an 8-10% cashback on all his bets. This means that he only needed to break even, and he would earn 8-10% on his bets.
It was also revealed that his betting syndicate was wagering around 1 billion dollars annually and that they were responsible for 6-8 percent of Tabcorp's annual revenue.
Zeljko Ranogajec Net Worth
One of the main reasons why it is hard to pinpoint the correct Zeljko Ranogajec net worth is that gambling winnings are not taxable in Australia. This means there isn't an official record or a paper trail that could be used to determine how much money The Joker has won from gambling and sports betting.
In addition, Ranogajec expanded his business to real estate, adding another revenue stream to his massive net worth.
Based on the information available online, it is estimated that Zeljko Ranogajec net worth can be anywhere from $439 million to a couple of billion dollars.
When asked about his multi-billion-dollar empire in one of his interviews, Ranogajec said: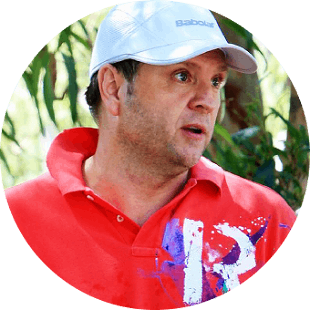 "It's just a big exaggeration."
Zeljko Ranogajec
Where Is Zeljko Ranogajec Today?
Ranogajec decided to move to the Isle of Man to avoid further tax investigations, and he now works there as a consultant under the alias John Wilson at Newfield ltd. It is described as the world's leading international racing and sports betting company.
Newfield ltd employs mathematicians, data analysts, and racing experts to create the best possible predictions for their customers.
Zeljko is also a humanitarian and regularly donates money to various organizations, including the Humpty Dumpty Foundation, which provides medical equipment to children's hospitals.
FAQ
Who Is Zeljko Ranogajec?
Zeljko Ranogajec is considered the biggest gambler in Australian history and one of the richest bettors in the world.
He is best known for his outstanding horse betting record.
What Is Zeljko Ranogajec Net Worth?
Per the latest confirmed report, Zeljko Ranogajec has a net worth of around $439 million.
However, some rumors say that he is a multi-billionaire.
How Did Zeljko Ranogajec Make His Money?
Ranogajec started as a card counter in Blackjack but switched to keno and horse races after getting banned from the casino.
It is estimated that most of his money came from great rebate deals for horse racing that he made with bookmakers.
Where Does Zeljko Ranogajec Live Now?
After going through two tax trials with the Australian government, Zeljko Ranogejec moved to the Isle of Man,
where he works as a consultant for a company called Newfield ltd under the alias John Wilson.