How to Make Casino Comp Points Work for You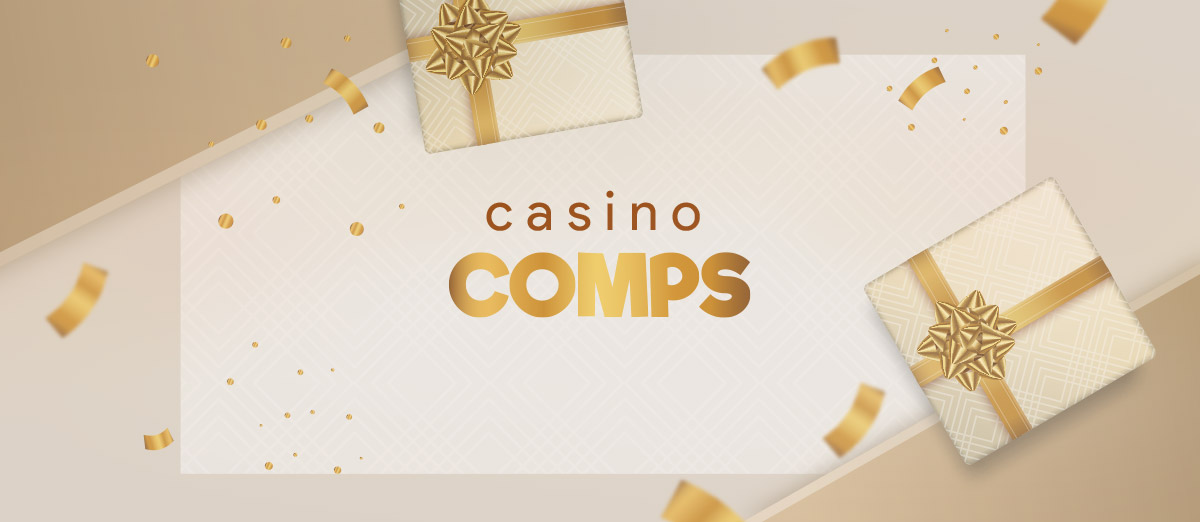 Everybody, and especially gamblers, loves to receive things for free, and this is exactly what casino comps give you the chance to do. Comp stands for 'complimentary,' and in relation to casinos, this can mean free food, drinks, rooms, and more. Comps are always customized to the player, which means that with the right approach, you can make sure you are maximizing their potential.
How Can You Receive Comps?

Nearly all casinos use players' cards. These track all of your activity inside a casino, such as how much you bet, how long you play for, what games you play, and so on. The casino then uses the data from this card to decide what comps to offer you. 
Many factors go into calculating your comps, including all of those listed above, so your aim should be to make those factors work for you as much as possible. There are some general rules that are good starting points. For instance, casinos love slot players, as they are very profitable. Therefore, a player who regularly visits to play the slot machines may find that they are offered better comps than a poker player is. 
When looking to maximize your comps, you need to do a bit of basic research. Each casino approaches comps differently; some will reward players for time spent playing, others will reward players for spending big, while others may consider your average spending across a few days. It is not hard to find casino-specific information online, and it is well worth doing when deciding where to play as you can then choose the one that best fits your style. 
There is a big upside to casino comps. Even if you hit a losing streak, you will still be recognized as betting at the casino, and this could lead to a fantastic comp, such as a free night at the casino hotel. 
Taking Advantage of Casino Comps
Many players do not properly understand how they can maximize their comps and take full advantage of the casino. There is far more to it than just betting as much as you can. That said, if you are planning to spend small amounts infrequently, you are unlikely to get much. The best comps will always go to those who spend regularly at a casino. 
A common mistake that players make, and one that is often recommended online, is to always use the players' card. However, you should only be using it when you are spending big. The logic for this is quite simple. If on your first visit you spend $400 at the casino and then return but spent just $50, the casino will view your average value as $225 instead of $400. Therefore, be clever about when you use the card and make sure you do not devalue yourself during a brief visit. 
As stated earlier, casinos love slot players, and if you are one, then it will usually be worth using your players' card. However, if you are there to play table games, just make sure that you only use the card if you think you are going to have a big gaming session. You could also try to play games with a lower house edge, as this should allow you to play for longer and register as betting larger amounts. 
How to Improve Your Comps
Here are a few tricks that could lead to better comps:
Make it appear as if you are spending more.
Some comps, such as free drinks, are decided by the staff on the casino floor. Therefore, if you start by betting big, it can make a big impression on the staff. Then, you can begin to change between big and small bets as subtly as possible, so hopefully, they will not pick up on the tactic.
Make it appear as if you are playing for a long time.
If you play at crowded tables during busy periods, such as weekend evenings, then it will be harder for the pit bosses to track your play. It may sound sneaky, but every third or fourth time that you put chips down, you could quickly remove them before the betting period closes. This can work even better if you have a partner on a connected players' card. 
If you play fewer hands than the casino expects, then you will certainly lose less money, but the staff may assume you are losing more. 
If you have a betting partner, you can strategize by offsetting bets. This means that you place twice the number of bets, but in theory, you should lose less from the shared budget. For instance, at a roulette table, one could bet red while the other bets black. At many online casinos, couples or those from the same household can link players' cards, which means splitting the spending and sharing the rewards. 
Make it appear as if you are losing.
Don't be afraid to ham it up. Make sure that everyone knows when you lose, as . You could even try to hide your chips in your pocket when you leave a table so that the staff thinks you are leaving with less. However, be careful as this may upset security. 
At many casinos, any chips you spend, whether on the floor or in bars, restaurants and hotels, will count towards your players' card. Therefore, make it look like you are spending big. If you are with a group, buy a round of drinks or dinner for everyone.
How to Find the Best Comps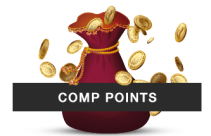 Comps are one of the ways in which casinos compete with each other. In a place like Las Vegas, casinos need to do everything they can to attract players and defeat the competition. This means that you should spend some time researching the casinos to check things such as the service, food and drinks, quality of hotel, and so on.
This is because all of these things may be offered as comps, and with pretty much the same games available at all casinos, you may as well play at one that has comps that appeal. Essentially, when choosing where to play, in addition to ensuring that they have the games that you are looking for, just keep in mind what comps you may qualify for. 
On the other hand, you should also be realistic about your spending. If you are not a high roller, then it will take you a very long time to get comps such as a free room. Therefore, if you know you are not going to be spending large amounts, look for casinos where you can easily qualify for smaller comps, such as food and drink.  
Comps are fantastic things and can give a real extra incentive to keep playing at a casino. Just choose where to play, carefully keeping in mind the above tips, and with a bit of luck, you will soon be enjoying numerous freebies together with your gambling.