Monte Carlo Poker Tournaments - Gambling Playground of the Rich and Famous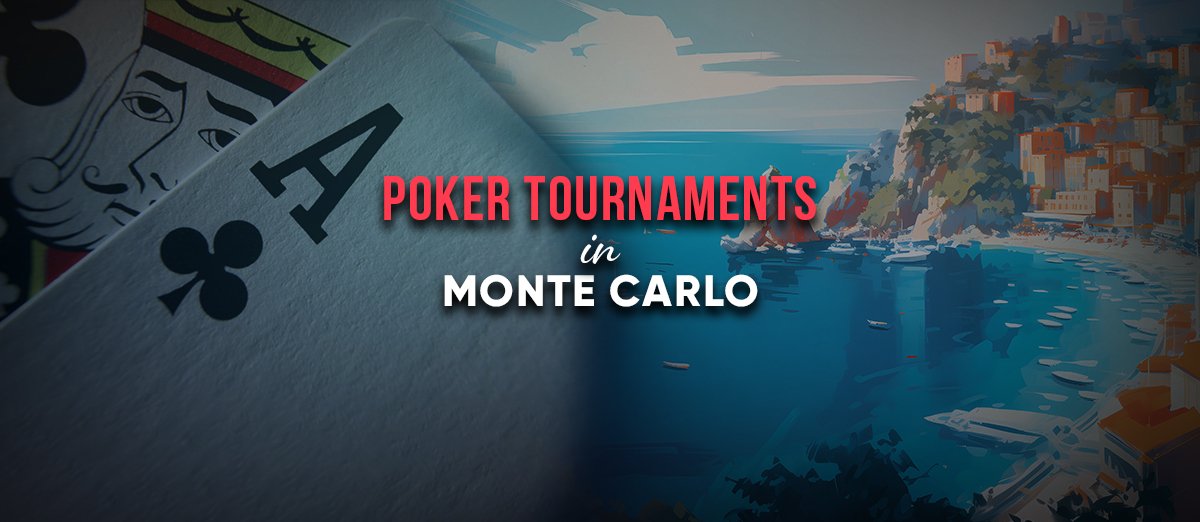 When you think of gambling resorts, arguably the first couple of names that come to mind are Las Vegas, Atlantic City and even Macau in recent years.
However, one that appears to escape the Lion's share of attention is a resort that has, over the last couple of decades, forged a unique reputation for itself as the 'home of the jet set'. Of course, that would be the resort of Monte Carlo in the French municipality of Monaco.
Home to some of the most exclusive and architecturally impressiveland-based casinos in the world, this really does scream luxury, often occupied by multi-millionaires, even billionaires, who often drop anchor with their super yachts in the resort's marina.
As opposed to resorts such as Las Vegas, where slots and craps are generally the most popular form of gambling, Monte Carlo appears to have a more distinctive approach; table games such as baccarat, blackjack and poker often being the most sought-after.
Having some of the most exotic casino locations in the world, subtlety is hardly the order of the day. Visitors are keen to showcase their wealth in style. Dropping a few hundred thousand at a time, for many, barely makes a dent - less than a one hour's pay, in most cases, for the oligarchs that spend months every year visiting the various different casinos.
Poker is quite popular in Monte Carlo, and founders of companies are keen to flex their financial muscles and even an element of egotistical wit on the felt. An opportunity to gain bragging rights over those sitting across the table from them.
Of course, Monte Carlo poker tournaments are a big draw. While tournaments are played here on the professional circuit, often televised, some casinos offer exclusive ones to the uber-wealthy. It is even usually the case that just to get through the door, you need to be able to demonstrate a significant net worth or be a very famous gambler, while the buy-in figures can be astronomical (think James Bond - Casino Royal).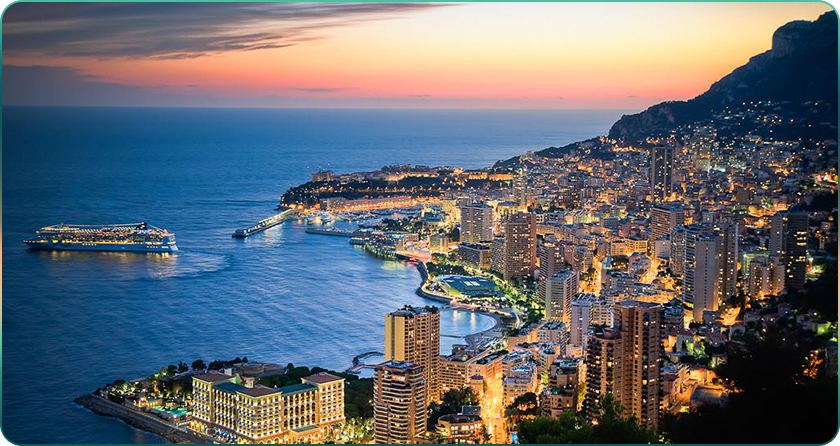 Is Monte Carlo a Big Attraction for Poker Enthusiasts?
As is relatively uniform most people like to spend time with people who they consider to be their peers - especially from a financial standpoint.
Monte Carlo tournaments and the resort as a whole has built its infrastructure by developing its USP (unique selling point) that caters to the rich and famous. Salubrious surroundings, decadence and an air of elegance make this a magnet for its target market and, ultimately, clients who do not give a second thought to the cost.
Without a doubt, the most exclusive and famous casino in the resort is the Casino de Monte Carlo, which has a long history of catering to the jet set and is sufficiently equipped and staffed expertly to pander to specific needs and, in some cases, unique requests.
Prize pools for exclusive poker tournaments at the Casino de Monte Carlo are in excess of €1.5 million, which can increase significantly based on how many re-buys there are.
Of course, complimentary refreshments and designated table service are offered, as any member of the elite class or celebrity who loves gambling would expect. At the same time, they also benefit from having some of the most highly trained dealers in the world.
The fact that Monte Carlo has also hosted PokerStars tournaments over the years also lends a significant draw, having attracted high-profile professional players to its venues. This alone increases the profile of the resort, allowing casinos to effectively charge substantial fees for entry into Monte Carlo poker tournaments.
Comparing Poker Tournaments around the World
Monte Carlo casinos are renowned for offering a diverse range of entertainment beyond poker, featuring classic casino games like roulette, blackjack, baccarat, and craps. They also provide exceptional dining experiences with Michelin-starred restaurants and host captivating live performances.
While these casinos attract a global clientele, some prefer more convenient and budget-friendly resorts closer to home. These alternative options offer accessible getaways without the extravagance of Monte Carlo, ensuring a memorable experience for those who seek proximity and affordability. In the world of leisure and entertainment, there are choices to suit every individual's preferences.
Las Vegas
Las Vegas is home to some of the most commercially well-known hotel and casino resorts in the world, many of which have poker as a mainstream gambling offering. The world-famous Bellagio (known for its spectacular fountains) has a poker room that is open to the general public and caters to all budgets, with several variations of the game on offer.
However, it also has two high-limit poker locations within its venue. The Legends Room (previously known as Bobby's Room) is an invite-only area. It was so named after Bobby Baldwin - winner of four bracelets from the World Series of Poker (WSOP). However, buy-in fees for tournaments are substantial and can range from thousands to millions of dollars.
It is not unusual for famous and wealthy businessmen such as Phil Ivey to regularly frequent this poker room, often competing against his peers.
The Wynn Las Vegas (named after casino tycoon Steve Wynn), is another well-known resort in Las Vegas. Just like the Bellagio, the Wynn has a general poker area that is open to the general public. However, the Wynn Poker Room hosts regular tournaments on a daily basis that have guaranteed prize pools of $220,000. It has a less exclusive feel than that of the Bellagio and isn't necessarily 'invite-only'.
Atlantic City
There is also the resort of Atlantic City, with its iconic boardwalk that is lined with a medley of different hotel and casino resorts. The resort commonly attracts many New York residents seeking a high-limit poker game - especially those who work on Wall Street - typically bankers, attorneys and financial traders.
Harrah's, in particular, is a resort that caters to players who want to partake in all types of poker across its designated poker area. However, its private poker room hosts numerous tournaments, typically with buy-ins being around the $50,000 mark - a figure that is usually more conducive to wealthy Wall Street traders.
Meanwhile, you can also find the more exclusive Borgata casino resort and hotel, which is typically more upmarket. This caters well for poker players, with many different tournaments every day on offer that have a range of buy-in amounts and prize pools. It also doesn't have strict restrictions when it comes to clientele; however, the high-limit (high buy-in) poker tournaments are often reserved to a private room, which tends to attract more of an elite customer.
Macau
Macau's casino venues are an interesting alternative to Monte Carlo. Recently it unveiled a plan to invest upwards of $5 billion towards a regeneration project, in a bid to attract more visitors from around the world and not just Asia.
As such, there is also a strategy in place to change the layouts in its casinos, to make them more attractive to different types of customers. The City of Dreams casino is particularly unique for the location and has increased its credibility over the years for hosting PokerStars tournaments. Situated on the second floor of the casino, you will find the poker room, with several regional and daily poker tournaments taking place.
Macau typically caters more to baccarat players - a game that is more popular with Asian clientele, so to find a whole floor in a casino dedicated to poker is somewhat of a coup.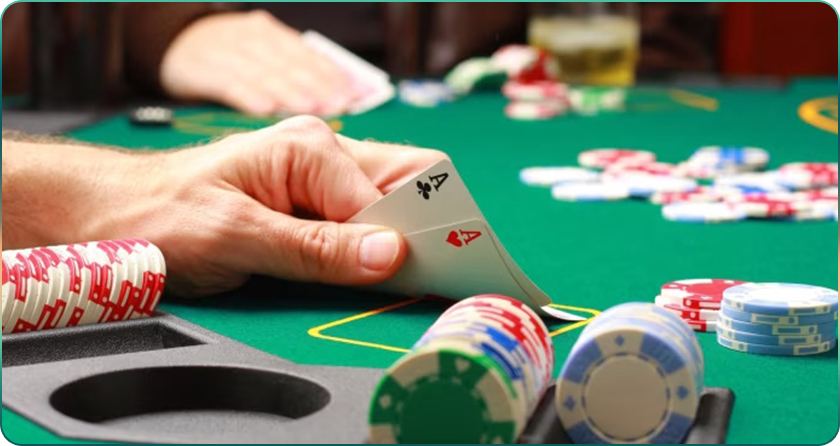 Monte Carlo's Elite Poker Rooms
If you are looking for a casual game of poker with a relatively low buy-in, then it is rare to find this in Monaco's resort. Monte Carlo has become the gambling hotspot for the rich and famous, which means that if you are looking for a poker game on a budget then this would be somewhere to avoid.
Certainly, there are numerous other places that offer a more relaxed feel and also a varied demographic where it is possible to enter a low stakes tournament and still get a nice experience.
What signs seem to indicate, is that Monte Carlo will continue to market itself to the elite and, as a result, if you are looking to visit a gambling resort with the aim of playing some poker, places such as Las Vegas (where there is a lot of choice catering for a range of budgets), this could be better value.
In terms of poker tournaments, it is obvious to see why Monte Carlo is such a draw for professional competitions, offering players an altogether different experience. While they might not be necessarily better, it seems that players on the professional circuit, at least, get swept into a different vibe.