Legendary Purses and Winning Hands in Poker Tournaments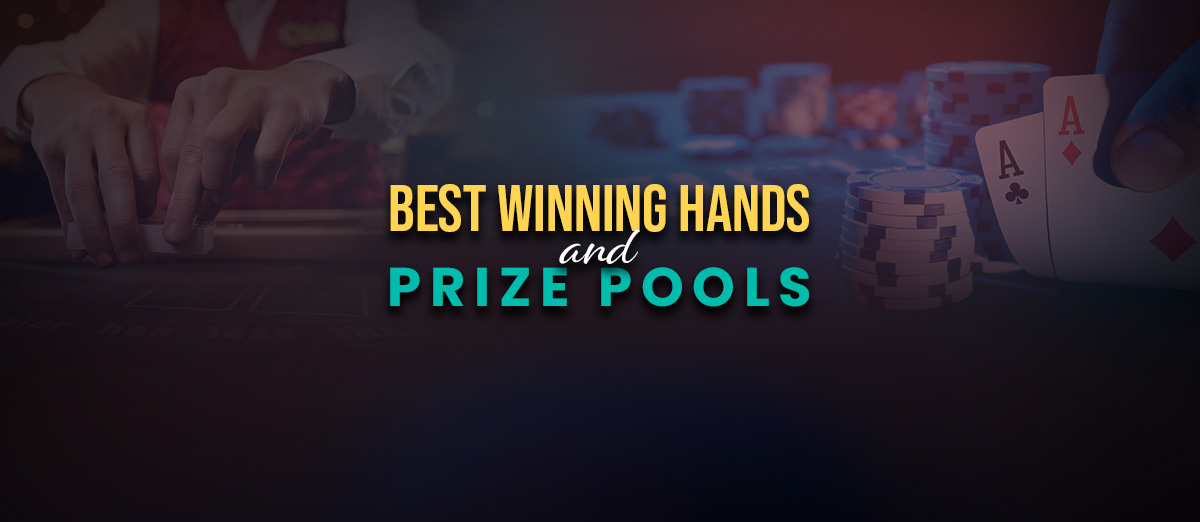 Arguably, one of the most popular and even entertaining (from a viewer's perspective, at least), gambling activities in the world has been played by thousands over the decades in casinos, homes, workplaces and other venues alike.
Poker, regardless of which form, is still just as popular today as it was in the early 20th century; however, this has been taken to the next level. Over the last couple of decades, we have seen the game of poker essentially transformed into an almost global brand, which has, in turn, attracted major buzz and attention around it.
This is certainly the case for tournaments, especially the World Series of Poker (WSOP), which attracts some of the greatest and most famous gamblers from around the world, each competing for often significant prize pots.
Furthermore, the hype that surrounds this also attracts substantial television interest, which has seen media companies, in addition to advertisers from around the world, pay millions of dollars to get a part of the action, with this contributing towards operation costs.
While the WSOP started way back in 1971, it was not until the early 2000s that this tournament reached the heights that it is still at today. Decades ago, it was a much more low-key affair and certainly did not attract television or mainstream media interest. Perhaps a couple of column inches, at most. In addition, the prize winnings were a lot smaller.
Over the last few years, there have truly been some spectacularly tense games in the World Series of Poker, which has seen record cash prizes and fantastic winning hands.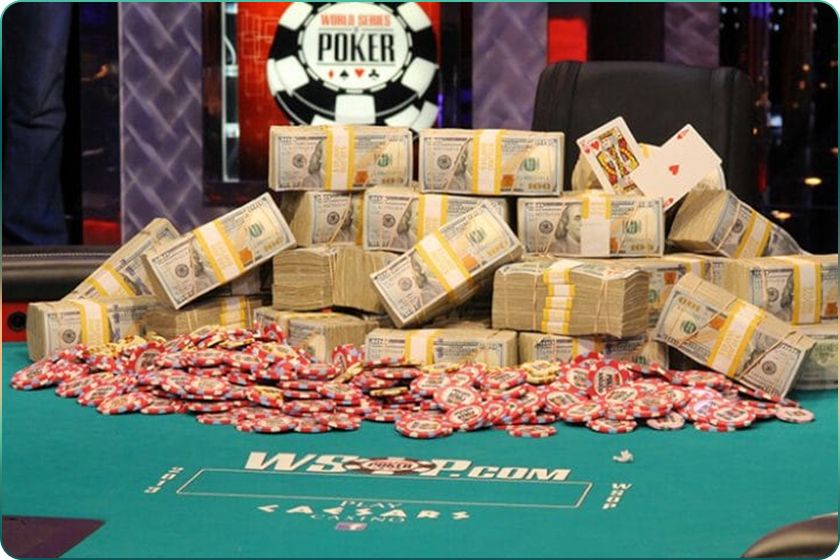 2019 Triton Super High Roller Series
This is the tournament that has awarded the highest-ever single cash prize to date for a poker tournament. Taking place in 2019, the Triton Super High Roller Series - Triton Million tournament had a couple of stipulations about it.
Despite Triton having a staggering buy-in of just under $1 million, this still attracted 54 entrants from around the world, with the total prize pool coming in at just over $65 million.
The eventual winner of the Triton Million tournament was Aaron Zang and while his take-home prize was supposed to be $20 million, he struck a deal with second-placed Bryan Kenney, who had four times more chips than Zang, when they entered heads-up at the final table.
Kenney also took home quite the large poker prize purse of $16 million, while he claimed the place of second on the all-time money list for poker wins, despite Zang beating him in the river phase of the match.
2012 WSOP Event 55
With 48 different entrants from around the world, The Big One for One Drop poker tournament was added to the WSOP in 2012, with this tournament commanding that the $100,000 buy-in of each player goes to charity.
Meanwhile, the total prize pool of the poker tournament came in at just over $42 million with winner and esteemed legend of the game Antonio Esfandiari beating Sam Tricket heads-up to take home just over $18 million.
Esfandiari's winning hand got Trickett all-in on a Jd-5d-5c board, holding 7d-5s for three of a kind, with his opponent showing Qd-6d for a flush draw.
Following his win, the American revealed at the time: "My heart wasn't beating that hard, actually. I just went through the process and thought, 'Here we are. This is the moment. If you fade this flush draw, you win the biggest tournament in the history of the world. Please, Jesus, one time!' I think I used up my 'one time' in this tournament. I'm OK with that, though."
Furthermore, Mitch Garber, CEO of Caesars Entertainment, who was the event's partner, said of the tournament: "I think it had everything, it had drama, charity, great poker, every major hand you could possibly see. We had a great final table and a terrific performance by businessmen and pros alike. We put on a fantastic show and raised $5.3 million for charity, so, for me, it's a total success for everybody."
2014 WSOP Event 57
The third edition of this event saw the fourth largest payout in poker tournament history, with eventual winner Daniel Colman taking home just over $15 million in prize winnings, beating fellow finalist (and well-known poker legend) Daniel Negraneu. Despite finishing second, there was a substantial gap between the prizes, with Negraneu taking home a shade over $8 million. In addition, the total prize pool for this poker tournament was $37,333,338, with 42 players entering.
On the last hand, in the final, Colman had KQo while Negraneu had A4o. As a result, the flop was jack, ace, four, which meant that Negraneu had two pairs and Colman a gut-shot straight draw. It proved to be the right decision for Colman, who hit a 'ten' on the river to win the poker tournament.
2016 Monte-Carlo One Drop Extravaganza
With 28 entrants that included two re-buys and a prize pool of over $27 million, this poker tournament took place in Monte Carlo and certainly had its fair share of entertainment. Winner Elton Tsang had already witnessed some fame and success on the poker scene, even being the founder of the first live poker tournament in China and a part of the biggest pot on live television at the time.
The Canadian-born, Tsang took home just over $11.5 million after defeating Russian Anatoly Gurtovoy. On the winning poker hand, Tsang beat his opponent on the river with an impressive club straight, with Gurtovoy settling for just over $5 million in prize money.
2006 WSOP Main Event
With a staggering 8,773 entrants into this tournament from around the world, it was Jamie Gold who took home the coveted WSOP Main Event bracelet in 2006, with this being one of the most spectacular WSOP tournaments for quite a while. Gold scooped the $12 million grand prize, after beating opponent Paul Wasicka.
On the last hand, Wasicka raised pre-flop with pocket 10s, while Gold called with Q-9. Meanwhile, the flop showed Q-8-5 with Gold deciding his hand was too good, which came to fruition.
Poker's Ever-Growing Popularity and Legacy
Poker has evolved over the years from a popular card game played in various settings to a global phenomenon that captures the imagination of millions. The rise of poker tournaments, especially the World Series of Poker (WSOP) and other prestigious events, has elevated the game to unprecedented levels of popularity and competitiveness. These tournaments have not only attracted some of the greatest and most famous players worldwide but also garnered significant attention from television audiences and advertisers, contributing to the sport's growth.
Notably, the emergence of mega-events like the Triton Super High Roller Series, the Big One for One Drop, and the Monte-Carlo One Drop Extravaganza has led to record-breaking prize pools and jaw-dropping moments that continue to define poker's allure. These tournaments showcase the blend of skill, strategy, and unpredictability that makes poker so captivating.
As we reflect on the remarkable journey of poker, from its humble beginnings to its current status as a global brand, it becomes clear that the game's popularity and legacy are firmly entrenched in the world of entertainment and competition. Poker's enduring appeal ensures that it will continue to thrive at the highest level, promising a future filled with thrilling moments and unforgettable experiences for players and fans alike.