Lorenzo Fertitta – The Brilliant Businessman behind UFC's Billion-Dollar Success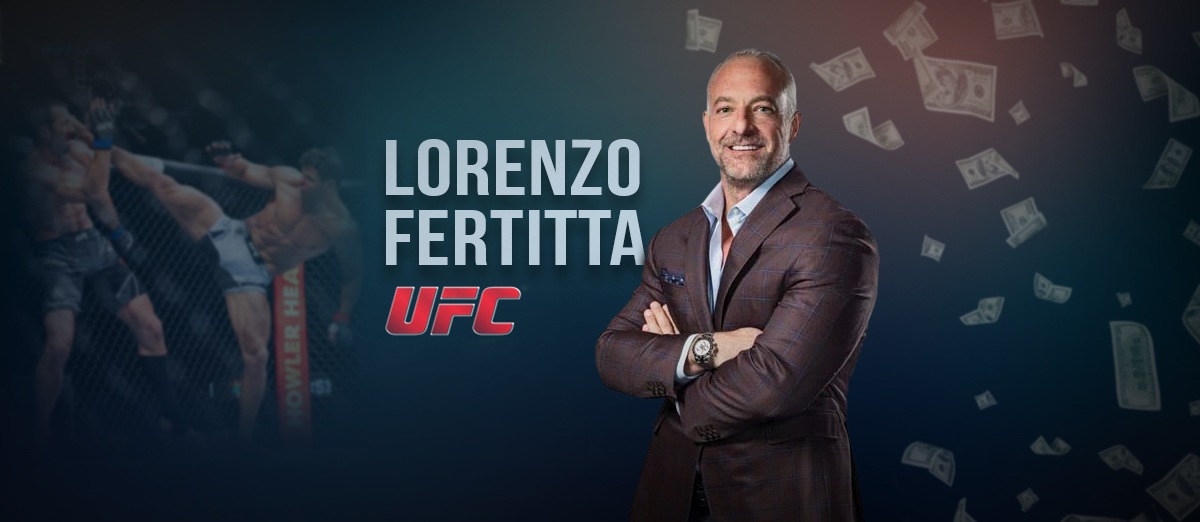 Lorenzo Fertitta is an American billionaire businessman and philanthropist. His name resonates profoundly within the gambling and mixed martial arts industries.
The chairman of Fertitta Capital and director of Red Rock Resorts Inc., Fertitta's life journey is filled with risk-taking, high stakes, and excellent business decisions.
A pivotal moment in his life came when Frank (his brother) and Lorenzo Fertitta acquired the Ultimate Fighting Championship (UFC) for a mere $2 million in 2001, steering it to a jaw-dropping sale of $4 billion in 2016.
The Fertittas took the casino business, Red Rock Resorts, public the same year. Unlike the UFC, this venture was not just a gamble but a tribute to their father's legacy.
Lorenzo's wheel of fortune didn't just spin in the business realm. He has been a notable figure in various executive roles within Fertitta Enterprises since 1991.
Full Name
Lorenzo Joseph Fertitta
Net Worth
$2.6 billion
Source of Wealth
Chairman of Fertitta Capital, director of Red Rock Resorts Inc.
Famous for
Former CEO of the UFC
Born
January 3, 1969, Nevada
His philanthropic activities support educational institutions and veterans, marking his contribution to society.
This article delves deeper, unveiling the Lorenzo Fertitta net worth and showcasing how this mogul bet on the right things at the right time, which led to him becoming a successful and wealthy businessman in the ever-evolving Las Vegas.
Lorenzo Fertitta Highlights
Highlights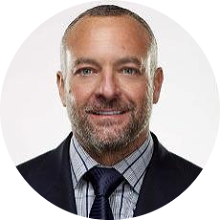 Sold UFC in 2016 for $4 billion after buying it in 2001 for only $2 million
Has a net worth of $2.6 billion (according to Forbes)
Chairman of Fertitta Capital
Director of Red Rock Resorts Inc
Lorenzo Fertitta Childhood and Early Years
Born on January 3, 1969, Lorenzo Fertitta and his elder brother Frank Fertitta III quickly became acquainted with the world of chips and jackpots, thanks to their father, Frank Fertitta Jr.
A Texas native, Fertitta Jr. relocated to Las Vegas with his wife Victoria in 1960, initially becoming a part of the land-based casino haven as a dealer at the Stardust Casino.
His trajectory soon saw him managing affairs at iconic venues like the Tropicana, Sahara, and Circus Circus Casinos.
After graduating from Bishop Gorman High School in 1987, Lorenzo's appetite for business knowledge took him to the University of San Diego, where he earned a Bachelor of Business Administration in 1991 while ingratiating himself with the Sigma Pi fraternity.
His academic voyage continued as he secured an MBA from the esteemed Ster School of Business at New York University in 1993.
The Fertitta brothers weren't merely buried in books during these molding years. They were gaining practical wisdom under their father's wing at Station Casino.
The blend of early education, both formal and informal, on the casino floor and in classrooms gave Lorenzo a deep understanding of the gaming realm.
This paved the way for a future where Lorenzo Fertitta would become a staple in the Las Vegas casino industry.
Lorenzo Fertitta's Business Acumen and Career
In a city where fortunes are won and lost on the roll of a dice, Lorenzo Fertitta created a business legacy that reverberates through the neon-lit skies of Las Vegas.
The stage was set early on as Lorenzo worked closely with his father at Station Casino.
Even after Fertitta Jr.'s retirement in 1993, the patriarch's business ethos continued to echo through Lorenzo's ventures, profoundly so until Fertitta Jr.'s passing in 2009.
His legacy was further emboldened by the praise from Las Vegas Mayor Oscar Goodman, who lauded him as a towering figure in Las Vegas's business chronicles.
Lorenzo inherited a blend of philanthropic and business acumen, steering Fertitta Enterprises with a steady hand.
Occupying various executive berths since 1991, he ascended to president and CEO in 1993, a position he held until 2000.
Under his leadership, the enterprise flourished, managing a robust investment portfolio encompassing marketable securities and real property.
In 1993, Lorenzo and brother Frank III propelled Station Casinos to its inaugural IP, amassing $294 million.
This monumental feat not only crowned them as principal shareholders and co-founders of Station Casion Inc. but also underscored the Fertitta name in the annals of casino magnates.
The narrative didn't halt here; Station Casino's trajectory soared, culminating in a management-led leveraged buyout in 2007, marking another lucrative chapter in Lorenzo's illustrious business saga.
Ventures in the Casino Industry
The Station Casinos declared bankruptcy plans on February 2, 2009. This move resulted from a lawsuit challenging the gaming company's debt restructuring and bankruptcy blueprint.
Undeterred, Station Casino filed for bankruptcy on July 28, 2009, and with a strategic reinvestment of $240 million, it bounced back in June 2011 under a new ownership structure, with the Fertittas retaining complete control.
On October 13, 2015, Red Rock Resorts Inc. sketched a pathway to take Station Casinos public through an IPO, creating a holding entity for the organization.
This venture saw a crescendo on April 26, 2016, when Red Rock Resorts Inc. raised a staggering $531.4 million, floating 27.25 million shares under the ticker "RRR," with heavyweight underwriters like Deutsche Bank Securities and J.P Morgan backing the offering.
Lorenzo became the Vice Chairman of Red Rock Resorts Inc. in January 2017, marking another chapter in his relentless pursuit of shaping the Las Vegas casino realm.
Lorenzo Fertitta's UFC Acquisition and Development
In 2001, Lorenzo and his brother Frank III orchestrated a masterstroke by establishing Zuffa, LLC, to seize the Ultimate Fighting Championship (UFC) from Semaphore Entertainment Group, bagging this mixed martial arts promotion entity for a modest sum of $2 million.
With the dice rolling in their court, Lorenzo assumed the throne as chairman and CEO of UFC, while their childhood friend Dana White was entrusted with the organization's presidency.
The bet placed on UFC began yielding lucrative dividends. In January 2005, a pact with Viacom Inc.'s Spike cable channel catapulted UFC into the televised realms, an alliance that flourished till 2011.
In 2002, UFC and Fox Broadcasting Company inked a seven-year, $813 million television proper pact, spreading UFC's riveting action across numerous channels.
UFC's monumental bout in the iconic Madison Square Garden during UFC 205 in 2016 wasn't just a show of martial prowess but a record-breaking event, raking in a staggering $17.7 million in live gate receipts.
The crescendo of Lorenzo's UFC saga came in July 2016 when Zuffa, LLC, and the Fertitta brothers unveiled the sale of their UFC share for an eye-watering $4 billion to WME-IMG.
As the transaction sealed, Lorenzo stepped down as CEO, leaving behind a legacy imprinted in the annals of UFC and the hearts of every martial arts fan.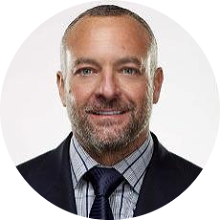 "We always try to think long-term."
Lorenzo Fertitta
Philanthropy and Humanitarian Activity
Lorenzo Fertitta's philanthropic ventures extend back to his roots, ardently supporting his high school, Bishopp Gorman, and the University of Nevada, Las Vegas (UNLV).
The Fertitta family's benevolence shone brightly in September 2016 with a generous donation of $10 million to UNLV, seeding the genesis of the Fertitta Football Complex, a state-of-the-art 73,000-square-foot haven for football enthusiasts.
Lorenzo's compassion transcends beyond academia, raising the brave hearts of veterans and active-duty students. His contributions have bolstered organizations aiding families of military personnel who have made the ultimate sacrifice or been severely wounded in service.
This noble cause found another expression on November 11, 2016, when Lorenzo and Frank III inaugurated the Fertitta Veterans Program at New Your University Stern.
The MBA program has been a beacon of support for U.S. military veterans transitioning to business school.
His philanthropy also encompasses local Las Vegas charities like the Nathan Adelson Hospice, Catholic Charities of Southern Nevada, the Lou Ruvo Center for Brain Health, and Three Square.
Through these endeavors, Lorenzo addresses the essential need for wholesome food and contributes to the community's health and well-being.
Lorenzo Fertitta Net Worth and Wealth
Lorenzo Fertitta, alongside his brother Frank, carved a monumental financial legacy predominantly through their prudent venture in the Ultimate Fighting Championship (UFC).
Their initial investment of $4 million in 2001 burgeoned into a lucrative sale to WME/IMG for $4 billion in 2016. They liquidated their remaining stakes in UFC in August 2017 at an impressive $5 billion valuation.
In 2016, they further augmented their financial portfolio by publicizing their casino enterprise, Red Rock Resorts, a venture initially founded by their father.
As of 2023, according to Forbes, Lorenzo Fertitta net worth is a remarkable figure of $2.6 billion.
Where Is Lorenzo Fertitta Today?
The billionaire spends most of his time in his home base in Las Vegas, Nevada, where he resides with his wife, Teresa, and their three children.
After the stellar UFC sale in 2016, Lorenzo navigates the vibrant skateboarding sphere with the same enthusiasm, aiming to mold Street League Skategoabrding into a global sports commodity.
His co-venture with Dana White, the Thrill One Sports & Entertainment Group, recently embraced Street League Skateboarding, marking a promising chapter in Lorenzo's diverse business chronicle.
FAQ
Is Lorenzo Fertitta Married?
Yes, Lorenzo Fertitta is happily married to Terese Fertitta, and together they have three children. The family lives in Las Vegas.
Does Lorenzo Fertitta Own UFC?
No, Lorenzo Fertitta no longer owns UFC. He and his brother sold the UFC in 2016 for $4 billion after purchasing it in 2001 for $2 million.
What Is the Lorenzo Fertitta Net Worth?
Lorenzo Fertitta's net worth, as reported by Forbes in 2023, stands at $2.6 billion.
Lorenzo accumulated this fortune primarily through ventures in the casino and mixed martial arts sectors alongside his brother Frank.
Are Lorenzo Fertitta and Dana White Friends?
Yes, Lorenzo Fertitta and Dana White had a long-standing friendship since childhood.
Upon acquiring UFC, Lorenzo Fertitta appointed Dana White as the organization's president.