How Are Online Gambling Software Providers Adapting to the Rise of Gamification?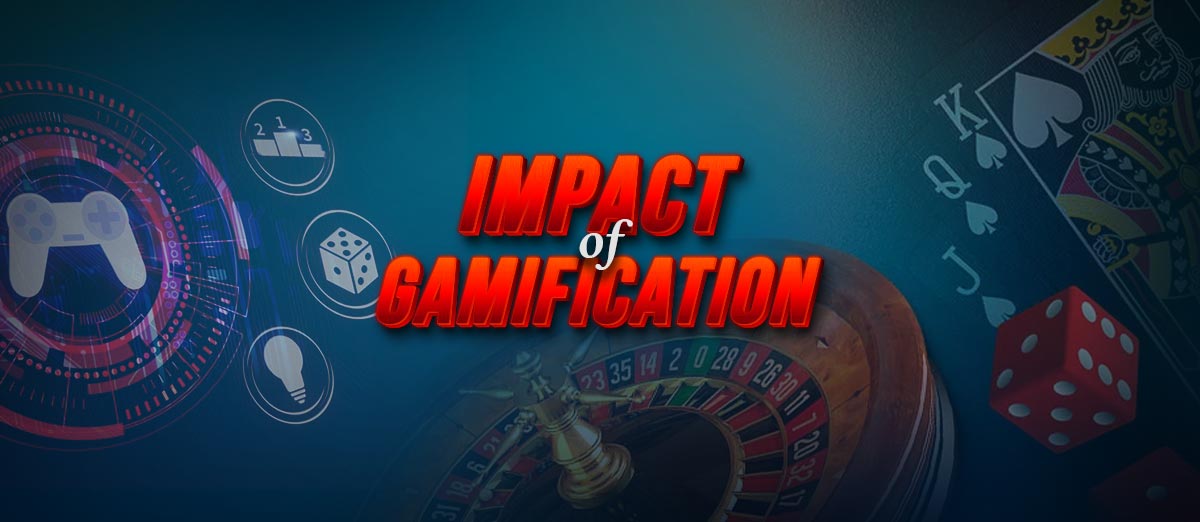 The software sector in the online gambling industry has witnessed a considerable amount of traction over the last few years. With many changes and advancements in technology, it has seen a lot of new developers emerge as niche specialists while existing companies have also started to make a transition.
It has been predicted that gamification will have an impact on the online gambling industry for the last couple of years, and this has gradually started to increase in popularity. Already a number of casino sites have incorporated elements of gamification, including leaderboards, however, industry-wide, this is still very much in its infancy.
While the live casino online market has surged in popularity over the last decade, with numerous more brands, there has also been a considerable amount of new games and slots as well, large thanks to the skill and expertise of the industry's software providers.
Of course, the likes of Microgaming and Playtech have established themselves as major heavyweights in the niche; often being identified by brands as the premier software providers that they aim to partner with. Having created some of the biggest and most popular slot titles of the last two decades, they helped to revolutionize the industry. Based on this, there is no reason why they won't be big players when it comes to gamification.
There is, though, perhaps one that is staring the industry in the face. Evolution, who acquired fellow Swedish provider NetEnt a couple of years ago, arguably is at the forefront of innovation. They pushed the boundaries of live gaming to become undisputed specialists in this particular niche, and some of their unique products are oversubscribed.
A talent factory, if ever there was one, Evolution can be deemed responsible for single-handedly shaking up the industry as we know it, following the work and dedication that has been put into establishing the company as a key authority.
The influence that it has had on the industry has helped it to become one of the most revered software providers, and there is every reason why this could have a significant amount of sway on the progression of gamification.
Gamification in Online Gambling – Arms Race for Software Providers
There is no doubt that for the last few years, the vast majority of the industry has been thinking about the best way to maximize the potential of gamification.
For the most ardent players, the attraction of gamification is obvious, especially those who are particularly competitive. This element is one that the best software providers will be looking to hone in on and make sure that they develop as many ways as possible to breed competition.
Leader boards are, of course, the main feature of gamification, so players can see themselves in a position that tells everyone else that they have done the best playing a particular slot game.
However, other elements, such as interactivity, are something that providers may look to incorporate in the games that they release. The ability for players to leave messages within a slot's user journey for others to read would likely take the industry to a whole new level.
Perhaps, even the ability for a player to give another player a percentage of their free spins within a slot game is an initiative that may already be being thought about and worked on - this would certainly propel the concept even further.
The industry's software providers have some of the best and the brightest from around the world, technologists and mathematicians that have been headhunted and persuaded to join from top-tier investment banks and software firms in places on par with Silicon Valley.
With them effectively being able to write their own pay cheques due to how much money is in the gambling industry compared to any other, in addition to the opportunity to be creative, the chance to work in an iGaming software provider is often too good to turn down.
As a result, the talent that is being attracted to the software sector of the online gambling industry has really started to show over the last few years, which has seen a significant improvement in the quality of slot games.
Now, with gamification likely to dominate the sector for the foreseeable future, just like the way that live casinos shook up the industry, it will effectively be an arms race in the software niche.
It could mean a couple of things from a strategy perspective. Either completely new software providers might be created by seasoned industry professionals who have credibility, or it could see existing providers like Microgaming invest in gamification and expand.
Smaller providers, though, will have the agility to transition into the gamification micro-niche a lot more rapidly and may quickly become specialists, which could lead to a considerable acquisition in a short space of time by a company such as Microgaming.
Which Software Providers Could Be Key?
Naturally, there will be many software providers in the industry that are likely to be keen to position themselves as specialists for gamification, though there will be numerous variables involved that affect each one's chances.
Below we take a look at who the major players could be and how they might evolve to meet the demands of the market.
Evolution
As mentioned, the Swedish firm is sure to be a major player. They are constantly right on the edge of innovation in the industry and have completely revolutionized the live casino niche, bringing out their own unique games based on interactive game shows such as Dreamcatcher and Monopoly Live.
They seemingly have endless resources and are a very well-run company. Since they acquired rival NetEnt, they have also gone from strength to strength and have a considerable amount of talent at their disposal.
From an R&D (research and development) perspective, they are constantly making strides forward, and their R&D department will be crucial to making sure that any progress from a gamification element is right on point.
Already, they have great relationships with the biggest and most popular operators across the key online gambling markets, and if they can create a proposition that ticks all of the right boxes, it is sure to further catapult them as a key authority for gamification.
Microgaming
One of the oldest software providers in the online gambling industry, Microgaming is well respected by players and operators alike. Most sites offer a lot of their slot titles, and the brand is instantly recognisable.
With headquarters in the Isle of Man, the company has been established since 1994 - for many online casinos, being a preferred supplier of slots and casino games, even to this day.
The question remains as to how heavily they focus on gamification; even when live casinos became popular, the company stayed true to its business model of continuing to create slot titles based on accurate market research - a strategy that has served it well over the past decade.
However, it may be too good an opportunity to ignore, and they certainly have the resources to start focusing on gamification, which could be a good hedge. The question remains whether it will become a specialist for gamification slot titles or spread its risk evenly. It has established its reputation over the decades based on creating quality slots that it knows people will want to play.
Playtech
Founded in 1999 by technology luminary Teddy Sagi, the initial focus of the company was to hire the brightest mathematicians from around Europe, a strategy that helped to sky-rocket the firm considerably.
Over the last couple of decades, it has gained a reputation for being somewhat of a forward-thinking company and has developed an acquisition model that has seen it add numerous industry elements to its repertoire.
In addition, it has developed some of the industry's most popular slot titles, which are still highly sought after even today. The highly progressive nature of the company means that there is a very good chance that it will invest a considerable amount of resources in gamification - just as it did with the live casino niche when it looked like that would become popular.
Light & Wonder
Previously Scientific Games, it is undoubtedly the biggest software provider in North America, this was founded in 1973, initially serving the land-based casino industry. Since the dawn of the iGaming industry, it transitioned into the sector and, while perhaps not as well-known as the likes of Playtech and Microgaming, it is still considered a heavyweight in the industry.
With almost surplus resources at its disposal, it is likely that it will have a major say in the gamification sector and could focus solely on the increasingly lucrative US market and, by extension, LATAM (Latin America).
With a revenue of more than $2.2 billion per year, it certainly has the financial capability to invest heavily in the gamification niche and could essentially become a specialist almost overnight.
Due to it being a big company and the fact that it is listed on the NASDAQ, this could slow down its progress from a decision-making standpoint - there is an increasing emphasis on being responsible to its shareholders, so any change in strategy could take time to be approved.
Potential Market Opportunities for Gamification
The emergence of gamification will be interesting from a player's perspective in terms of how the market may react. What is likely is that the newer breed of players (the younger generation), might find gamification more interesting than the seasoned enthusiasts who know what they like and effectively are more resistant to change.
As a result, it means that software providers will need to get their strategy right. Completely abandoning their roots may mean that they lose a significant proportion of their customer base, though equally, they could acquire a fanbase made of different demographics.
Newer markets, such as the US and/or LATAM, might be more attracted to gamification because online gambling has only been available for a short period of time, which means that they may be more receptive to change and a different type of online gambling.
The US market, in particular, has responded positively over the last couple of years to the introduction of 'new' concepts, such as live casinos, and there is no reason why gamification can't be as popular, if not more.
For mature markets, such as the UK, it could be challenging for software providers and, by extension, operators to attract seasoned players to the features of gamification, at least in the short term.
Role of Software Providers
If this concept is going to be successful, then it is arguably the responsibility of software providers to make sure that the products that they create are as cutting-edge and attractive as possible.
However, the key to this is making sure that they are effective from a market research perspective - knowing which markets and the type of customer will respond in the desired way to gamification.
Making sure that the approach is correct is also going to be crucial; no doubt, each software provider will differ in terms of their methodology and implementation, while timelines will play a big part.
It will certainly be interesting to see which software provider (if any) becomes a particular standout for gamification and, if so, how it is able to position itself to reach this status. One thing that we know for sure is that the industry is developing at a considerable rate, and gamification could well play a huge part in this.
There has never been a bigger opportunity to capitalize on the technology that is now available to push the industry forward, and the software providers who realize this will be the most successful in the long term.