PointsBet Standout Deals – The Strategy for Future Growth and Success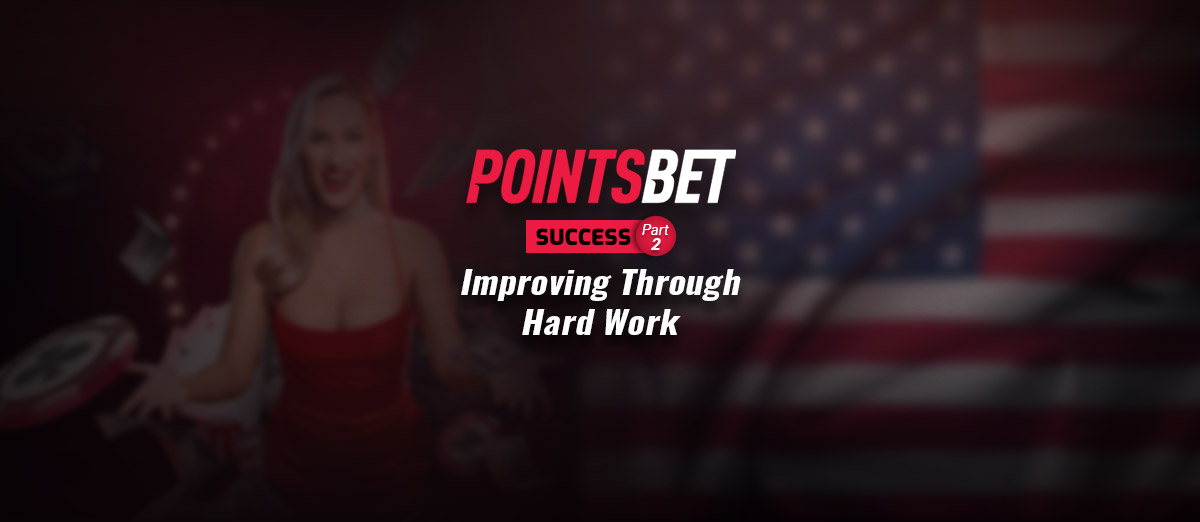 As we mentioned in PointsBet's Success Part 1, at the end of 2020, PointsBet had become a force to be reckoned with - prominent US rivals sitting up and paying attention to the intent of purpose at which they were executing such groundbreaking deals and starting to broker some of their own.
Aitken was riding the crest of a wave in a marketplace that was set for a major change to the wider landscape.
Further Growth & Key Consolidation
As far as its plans for cornering the US market were going, PointsBet had proven that it wasn't going to be a pushover. Its ability to identify original opportunities and quickly negotiate commercially effective deals was a testament to the ability of its power brokers.
Speed was essential to its growth in a sector where operators could ill-afford to take their foot off the gas in what was swiftly becoming the fastest-growing market in the online gambling industry.
By 2021, a clearer picture had been painted. The US was embarking on a campaign to be the most lucrative in the iGaming industry. More and more states were passing legislation after seeing the success that others had - effectively in terms of revenue that had been generated from the popularity of online gambling, with operators being required to pay a levy in tax which greatly benefited the infrastructure.
The next phase for PointsBet was ramping up its plan to further establish its presence by forming alliances in more key sports, with additional franchises in newer legislated states.
At this point, the brand was an intriguing prospect - particularly for stakeholders who had no doubt realized that the progress so far was more than encouraging and that the future potential in terms of where it could go was effectively unlimited.
Perhaps what many had not realized was that there was a method to the operator's growth ambitions. Even prior to signing the Detroit Tigers, PointsBet had reviewed and rejected between 20 and 30 potential deals, with Aitken admitting that the firm prided itself on wanting to have a symbiotic and synergistic relationship with each party.
They are a significant investment (speaking about the Tigers), so you need to be sure that investment will be worth it," he said. "You need to know they'll go above and beyond. That goes both ways. We don't want to roll a paper on the outfield fence and call it a day. It's one thing to do big deals; you have to back it up with a superior product.
This tactic has served them well since, with PointsBet securing partnerships in numerous states with some of the most progressive franchises in US sport.
Most Standout Deals for PointsBet in the US Market
It hasn't just stopped at franchise agreements for the Australian operator. The firm also got the sweetheart deal for the NFL in 2021, becoming sponsors for a sport with one of the biggest television audiences in the US, broadcast multiple times per week for six months of the year.
In addition, landing Comcast-owned media giant NBC midway through 2020 on a five-year term in exchange for 4.9 percent equity is perhaps the shrewdest move yet for the sportsbook. A deal that made PointsBet exclusive betting partners of NBC across its eight channels estimated that the operator would commit approximately (USD) $393 million of its advertising budget over the length of the contract.
Offering a slice of equity to help sweeten the deal highlighted the kind of genius and 'out-of-the-box' thinking that PointsBet is applying to its deal-making process, with NBC, via its holding company, able to purchase an additional 20% of equity once the partnership ends.
Boasting over 184 million viewers every year across its entire network, in addition to over 60 million active monthly digital users, PointsBet has effectively added another creative acquisition method to its marketing blueprint that also essentially acts as a smart hedge.
Arguably one of the biggest coups for the brand was becoming one of only seven online gambling firms to gain approval for entry into the recently opened New York mobile sports betting market - one which industry insiders have predicted could turn into the most lucrative in the US over the next few years.
While quite a bit behind native market leaders, DraftKings, FanDuel, and Caesars Entertainment in terms of revenue in the New York market for its maiden month, it was still a considerable achievement for the firm to be approved for launch, indeed, the only none-US company as well. Handling $52.5 million worth of bets and recording $3.3 million in revenue showed promise for the future, especially if the operator can further make its presence known in the state.
What Is Essential for PointsBet in the US Market for Future Success?
Five years since launching in what had been identified as its main market and it can be fair to say that the Australian firm has made its mark. Being the only non-US sportsbook to secure a major media deal in addition to multiple sports franchise deals in a plethora of states is a considerable achievement.
What is vital for the PointsBet brand if it is going to challenge the major operators over the next few years is to differentiate itself in everything it does, including acquisition offers, betting verticals and products, and even marketing.
Perhaps encouragingly, is that the US is still in its infancy, with the majority of states only having approved online gambling in the last couple of years, highlighting the significant number of opportunities that could await the firm.
Added to that is the fact that there are even more states awaiting verdicts for legislation to be passed, including the most populous state in the union, California. If PointsBet is able to pre-empt this cleverly by securing franchise partnerships with some of the teams in the state, this could be a highly astute step in helping to gain more market share.
Becoming specialists in a particular vertical may also help. Recently, the operator announced its plans to offer the predominantly Australian sport rugby league to the ever-increasing US market. In addition to this, there are hopes that it can simultaneously raise awareness of the sport via a partnership with the NRL (National Rugby League) - Australia and New Zealand's rugby league competition, which could attract significant revenue from a betting vertical that no other operator offers.
Sentiments that were echoed by Global Media and Sports principal Colin Smith who, following the announcement, revealed: "I actually think if they get it to work, it could be significantly bigger than that."
The growth of sports betting over there is so huge, and a lot of that has been taken away from the illegal services. It's not like Americans haven't been doing sports betting. In the short time since it started, wagering has been massive in New York, for example.
There are a lot of similarities between NFL and NRL with the physicality, which the Americans will like. I wouldn't say the same would apply to Australian rules football. The relationship between broadcast and sports betting is intrinsic, and I think there is real upside for the NRL.
PointsBet could even be influential in popularizing a completely new sport in the US, in a similar way to how soccer has grown over the years, and as a result, be the sponsor of the first professional national rugby league competition in the US.
Although marketed primarily as a sportsbook, the ever-expanding PointsBet online casino is also swiftly growing in popularity in the US. While most of the emphasis, from a growth standpoint, has been on securing sports franchise partnerships, its wide repertoire of games, including casino games for beginners, but also jackpots and skill-based games, is also a key part of its customer acquisition strategy.
The next couple of years will certainly be crucial for the Australian firm in the US. Just like the gold rush that attracted migrants to the country, California could be key to defining how the online gambling market is divided up in the US.