Blockchain and Cryptocurrencies in Online Gambling – The Undeniable Advantages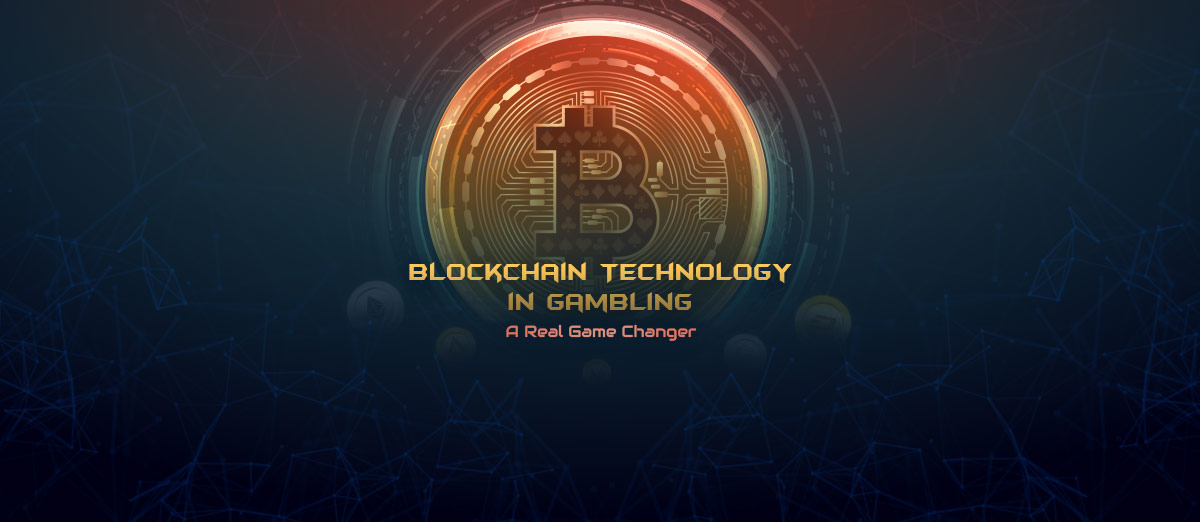 Blockchain technology has been on the lips of professionals in all industries in recent years. Even those who don't entirely understand what it is can appreciate that it is one of the most important technological developments that have come around lately.
While blockchain emerged as the main technology behind cryptocurrencies that are changing the financial landscape, it quickly spread in other fields.
The iGaming industry is not an exception, and in fact, it has been one of the early adopters of cryptos and blockchain thus far.
I will look at how blockchain has impacted online poker, online casinos, and iGaming in general, from the use of Bitcoin for transactions to the provably fair gaming platforms that ensure that player safety is guaranteed at all times.
Faster and Easier Crypto Transactions
From the perspective of a poker or casino player, financial transactions should be safe, fast, and simple to make. That's all that players care about.
I will talk about the security of blockchain transactions next, but let's firstly cover how cryptocurrencies have made iGaming transactions faster than ever before.
Depositing money with online poker sites is instant with most payment solutions, but cashing out your winnings can take quite a while with most traditional payment options.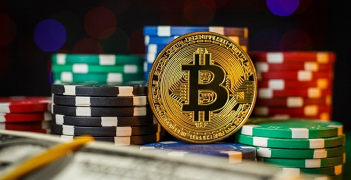 Cryptos have changed all this, as we now see online poker sites and casinos paying out their players within hours or even just minutes of them requesting a cashout without any further delays.
The reasoning for this is quite simple! There is far less paperwork at play and far less regulation to mind. On top of that, no third-party financial institution will need to clear your transfer.
The operator can make a quick transfer of crypto funds into your wallet, and they will be immediately available for use the moment they are sent.
This kind of simplicity and speed is not available with many other financial platforms, even though e-wallets have also become quite fast and easy to use in recent years.
Those looking to move money around the internet and not have many hindrances while doing it should definitely look to Bitcoin and other cryptocurrencies for a solution.
Keeping Your Money Safe
You may think your money is safe in a bank or while transferring it online, but the truth is that there are always some risks involved, and someone can always steal your money.
People in the financial tech industry call it "consensus-based verification" or "frictionless transaction process," and what it really means is that you get to move your money without unnecessary custodial financial processes.
Blockchain transactions are notoriously secure, and the chances of any tampering with the funds are reduced to the minimum.
The non-custodial platforms will simply put your coins into escrow without giving any access to it to any third party or institution, even for a second.
By keeping the funds out of anyone's reach, you ensure that you are truly the only person who can touch your coins and that your money is safer than it could ever be in any bank. On top of that, no one can deny a transaction or freeze your money to ask for additional verification, which makes the entire process more pleasant.
Anonymous and Cheap to Move
The value of cryptocurrency for online gamblers does not end there, as there are even more reasons to use digital money instead of fiat currencies to play at online casinos.
For one, quite a few countries out there have completely or partially banned their banks from dealing with online gambling transactions, making it nearly impossible for potential players to move their money.
The advantage of Bitcoin and other cryptos is that anyone can buy, sell and transfer them, so not much can stop you from transacting the way you like.
Online gaming transactions made in cryptocurrency will not be stopped by any banking institutions, and your country and other personal data won't matter.
On top of that, you will not need to pay the high banking fees often associated with foreign transactions, but rather only the tiny fees that crypto platforms charge, which is significantly more favorable for the most part.
All in all, dealing with digital coins will come out a lot cheaper, more secure, and faster than banking could ever be with any traditional payment solution.
Provably Fair Gaming
If there is one thing that often bothers online poker players, it is whether or not the platforms they are playing are fair and random, and the same goes for slots players, casino players, and pretty much everyone else in the industry.
This is the one area in which blockchain casinos and poker sites have a massive advantage over traditional operators, as they can prove their games are fair beyond a shadow of a doubt.
The provably fair gaming technology uses blockchain to ensure the randomness of the games in question and proves to the player that the results of their gaming session were not tampered with.
Provably fair gambling technology can be used on any sort of game of chance and is commonly used with poker, blackjack, roulette, and slot games.
The process itself is somewhat complex and technical, but those who understand the tech have confirmed repeatedly that the PFG system works and allows the player to be 100% at ease that their games are not rigged in any way.
By knowing that you are playing fair games beyond any doubt, you will be able to play the stakes you want and not have to worry that there is even the smallest chance you are being scammed or that your betting is impacting the outcome of your games.
Play on Blockchain Casinos Today
The number of online casinos and poker sites that are either completely blockchain-based or at least accept crypto payments is growing by the day, and their popularity seems to be increasing non-stop.
Blockchain technology truly seems to be here to stay and redefine many of the things we did in the past, including how we handle money and transactions in the virtual space.
Without the unnecessary banking fees, waiting times, or getting profiled and stopped from playing, you will finally be free to play the way you always wanted.