Archie Karas – The Man Who Turned $50 into $40 Million Gambling on Poker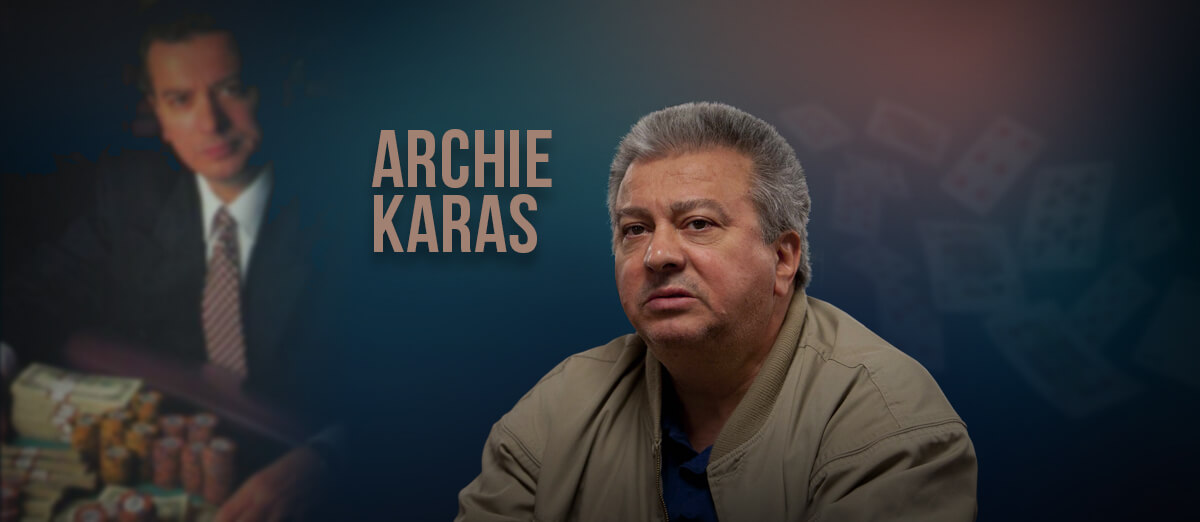 Archie Karas is a name that is synonymous with high-stake gambling and impressive winning streaks. Known as "The Greek," Karas is a world-famous professional gambler who has made a name for himself in the casino world through his remarkable feats, specifically for the one that bettors like to call "The Run."
His love for gambling and adrenalin marks The Greek's fascinating life, which has led him from his homeland to the shiny streets of Las Vegas and back again. And between it lies one of, if not the most impressive streak the City of Sin has ever seen.
Full Name
Anargyros Nicholas Karabourniotis
Net Worth
$1-5 million
Source of Wealth
Professional gambler
Famous for
The most prominent documented winning streak in gambling history
Born
November 1, 1950, Antypata, Greece
In this article, we explore Archie Karas net worth and his incredible life story, which is a testament that skill, perseverance, and a "little" bit of luck can make you both rich and famous in the world of high-stakes gambling.
Archie Karas Highlights
Highlights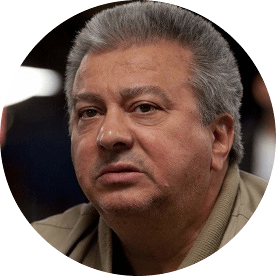 One of the most legendary figures in the gambling world
Turned $50 into over $40 million during "The Run"
He began his gambling career as a pool shark
Has been featured in several documentaries and books about gambling
He had a $20m losing streak in the early 2000s
Once turned $200 into $980,000 in three days
Archie Karas Early Years and Upbringing
Archie Karas was born Anargyros Karabourniotis on November 1, 1950, in the small town of Antypata, Greece. He grew up in a low-income family and spent most of his childhood helping his father with the family business of selling souvenirs to tourists.
Karas developed a strong interest in gambling from a young age and learned how to play poker and other games with his friends and family.
In the late 1960s, Karas moved to the United States and settled in Los Angeles, where he began his career as a pool shark.
Archie Karas Professional Gambling Career
Despite his early success as a pool player, Karas soon realized that poker was a more lucrative and challenging game. So, in the early 1970s, he focused on his poker skill, playing underground games in California and honing his strategy.
During this time, he was known for his shark-like aggressive poker strategy, which often involved making huge bets and taking risks that other players were unwilling to take. This later gained him the reputation as one of the most skilled and feared poker players in the games he was playing.
And while at this point in his career, he was one of the most respected gamblers in the world, nothing could prepare the gambling world for what was to come next.
How Did Archie Karas Achieve "The Run"?
Karas' aggressive play style led to him having just $50 in his wallet after losing his entire bankroll in December 1992. Undeterred, he drove to The Mirage casino in Las Vegas, where he ran into a fellow poker player he knew from Los Angeles and convinced him to lend him $10,000. He took the $10,000, began playing $200/$400 limit Razz, and grew his bankroll to $30,000.
After promptly paying his backer $20,000, Karas played pool at the Liberace Plaza with around $10,000 in his pocket. He encountered a wealthy and respected poker and pool player, whom he later referred to only as Mr. X.
The two began playing 9-ball pool at $5,000 a game, with The Greek winning several hundred thousand dollars before they raised the stakes to an at-the-time unheard-of $40,000 per game. The match attracted dozens of gamblers who watched Karas emerging victoriously and winning around $1.2 million. The pair then moved to a famous Las Vegas land based casino to play poker, where Karas won an additional $3 million from Mr. X.
Within three months of arriving in Las Vegas with a $4 million bankroll, Archie Karas had more than doubled his funds to $7 million. As the word of his success spread, the best poker players wanted to take The Greek on.
The first to do so was Stu Ungar, a three-time World Series of Poker champion, backed by Lyle Berman, a co-founder of Grand Casinos. Karas defeated Ungar for $500,000 in a game of heads-up Razz before adding another $700,000 to his haul in a 7-card stud game.
Next in line was Chip Reese, widely considered to be at the time the greatest cash game player.
However, he was unsuccessful in ending The Greek's streak and lost over $2,000,000 to Karas after 25 games at the $8,000/$16,000 limit.
Karas continued his winning streak, defeating a string of top players, including Puggy Pearson and Johnny Moss, which resulted in many of the best players being unwilling to play him simply because the stakes were too high.
The only player to get the best of Karas during this run was Johnny Chan, who won $900,000 from him in the first round of their match.
After six months of uninterrupted winning, Karas had accumulated more than $17 million. Later Karas acknowledged that the only player that beat him at Razz during this run was Doyle Brunson.
The Greek's Turn to Craps and Dice
Due to his reputation and high stakes, most of his poker action dried up, so he turned to craps and started betting $100,000 per roll. The Greek was allowed to place pass line and come bets up to $300,000 but with no odds. His bets on the 4 and 10 were capped at $100,000 by Jack Binion, the owner of Binion's Horseshoe Casino.
However, Binion raised Karas' buy bet limit on the 4 and the 10 to $200,000 at one point. Under these limits, The Greek quickly won $920,000, which led to Binion again lowering the limit to $100,000.
As Karas once said, he enjoyed playing craps and dice since he could quickly win a couple of millions, while it would take him days or even weeks to win the same amount playing high-stakes poker.
The Story of Karas' $30 Million Losing Streak
Unfortunately for Karas, his remarkable two-and-a-half-year winning streak would come to a halt in 1995 when he lost most of his profits over three weeks.
He first lost $11 million playing craps. Then he lost the $2 million he had previously won from Chip Reese. After that, he decided to switch to baccarat. However, switching games did not help him, and he lost an additional $17 million.
In total, he lost a staggering $30 million and was left with only $12 million remaining, so he decided to take a break from gambling and went to his homeland to recharge.
Upon returning to Las Vegas, Karas resumed playing craps and baccarat at the Horseshoe with limits of up to $300,000 per bet. He lost almost everything in less than a month.
With only $1 million left in his bankroll, Karas arranged a freezeout match against Johnny Chan. However, this time Chan was backed by Lyle Berman, and the pair took turns playing against Karas. The Greek preferred playing against both of them instead of only Chan, knowing that Chan was a much more formidable opponent.
Karas won the match and doubled his bankroll, only to lose it again in just a few days while betting at the highest limits in dice and baccarat.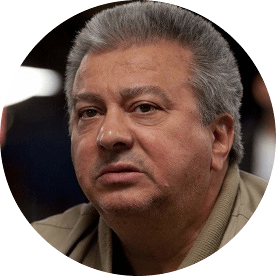 "I have to gamble, I don't know how to work."
Archie Karas
From Rags to Riches and Back Again in Las Vegas
After losing $40 million, Archie Karas had some "smaller" streaks. For example, he turned $40,000 into $1,000,000 at the Desert Inn, then went to the Horseshoe and won another $4 million. But, unfortunately, he would give it back all the next day.
Another time he went to the Gold Strike Casino with $1,800 and lost all but $200. So he took the $200 and tried his luck shooting dice. Then, remarkably, he turned his remaining $200 into $9,700 and headed to Las Vegas.
He continued his winning streak at the Fitzgeralds Casino & Hotel, winning $36,000 by betting $1,000 with $2,000 odds.
He then returned to Binion's and won another $300,000 at the Horseshoe, bringing his total winnings to $980,000 in three days, starting from a low of $200.
Archie Karas Cheating Scandal
After his incredible high and massive losses, Archie Karas' luck would change again in 2013 when he was arrested for cheating. The Greek was caught on camera marking cards with dye from a hollowed-out casino chip.
As a result, he received three years of probation, had to pay $6,800 in fines, and served a 73-day jail sentence.
He also found his place in the Nevada List of Excluded Persons for his crimes, also known as the "Black Book."
Archie Karas Net Worth
Archie Karas net worth has fluctuated significantly throughout his life due to the Greek's high-stakes gambling habits. Karas was worth around $40 million at the height of his gambling career, which he amassed thanks to an incredible two-and-a-half year-long win streak in poker and the craps tables.
He would have so much cash during this period that transporting money became a hassle. As a result, Karas always carried a gun with him and would often be escorted by his brother and casino security guards.
However, he lost it all and went broke multiple times, with his net worth plummeting to just a few thousand dollars on numerous occasions. Despite these fluctuations, Karas remains a legend in the gambling world for his incredible streaks and fearless gambling.
At this point in time, it is hard to estimate his net worth, which is believed to be anywhere from $1 to $5 million and significantly lower than his peak earnings.
Where Is Archie Karas Now?
Archie Karas is now 72 years old and lives in Las Vegas. However, because he has earned a place in the Black Book, he cannot gamble in the city's casinos as he could face new charges.
He travels back to Greece at least once a year to visit his family, whom he often brought to the US during his winning streak.
If you are interested to learn more details about the life of this legendary Las Vegas gambler. In that case, we recommend you watch "Cigar Aficionado," one of the documentaries in which he was featured.
FAQ
What Is Archie Karas Net Worth?
It is hard to estimate his net worth today, but it is speculated that he has somewhere from $1 to $5 million on his name at this point.
How Old Is Archie Karas?
Archie Karas was born on November 1, 1950, in Greece, which makes him 72 years old.
How Did Archie Karas Make His Money?
Archie Karas made most of his fortune during "The Run" during this two-and-a-half period.
The Greek played poker, craps, and baccarat, turning a $10,000 loan into $40 million. Unfortunately for him, he would lose most of it back.
Is Archie Karas Married?
There is no reliable information regarding Archie Karas' marital status. He has always kept his personal life private and away from the media.
As a result, no reports or interviews indicate that he is married or in a long-term relationship.