David Peters – The Man Who Conquered the Poker World without Saying a Word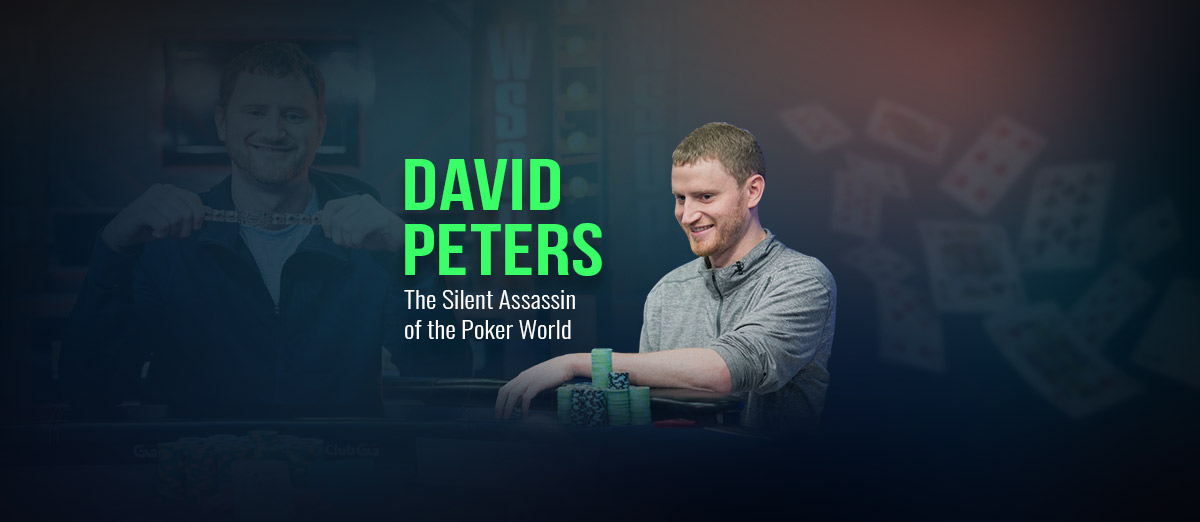 Success in the world of poker often leads people to become arrogant and brash, but true poker champions remain humble even as they climb to the very top.
David Peters, often known as "the silent assassin," is a true example of how poker players should behave at the tables, whether they are winning or losing.
Having won more than $40,000,000 in his tournament poker career, David is known for his success just as much as his incredibly positive and professional demeanor.
Full Name
David Peters
Net Worth
$25 million +
Source of Wealth
Poker tournaments
Famous for
Quiet and calm demeanor and incredible poker tournament skills
Born
April 16, 1987, Toledo, Ohio, USA
Yet, there is much more to David Peters poker career than just his professionalism. His poker skills are exceeded by few in the world, and his success continues to grow with each passing year.
Keep reading to learn more about David Peters' poker journey, his way into the game, and his incredible achievements since he started playing in the early 2000s.
David Peters Highlights
Highlights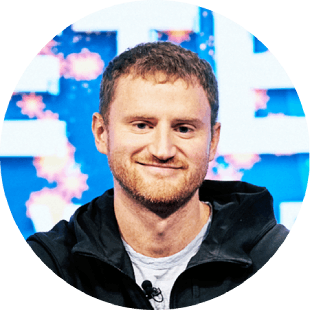 Started playing online poker at the age of 17
Dropped out of college to dedicate himself to the game
Won four WSOP bracelets to date, two of them online
Won over $40 million in tournament poker prizes
He is considered one of the best poker players of his generation
Known as "The Silent Assassin" for his composure and mild nature
The Journey – From Online Poker to WSOP
Born in Toledo, Ohio, on April 16, 1987, David Peters is known today as one of the most dangerous tournament poker players in the world. This wasn't always the case, though, although Peters did discover the game at a very early age, watching Chris Moneymaker win the Main Event in 2003.
Growing up, Peters had two brothers and was into sports, basketball being his favorite pastime in his earlier years. During his sophomore year of high school, David Peters started looking into online poker, which was still possible in the US at the time.
According to his interviews, Peters watched poker on TV in the early 2000s and was fascinated by the game, and this fascination grew into something more. At a very early age, Peters won an online freeroll tournament for $600, which he was able to turn into a bankroll that made him millions.
Within just a few years, Peters graduated to high-stakes online poker games, playing heads-up SNGs and tournaments on the internet. He went to college in his home state of Ohio and kept playing poker throughout his studies, even getting support from his family for his newly found hobby.
An interesting story from David's school years saw the player miss playing the Aussie Millions Main Event, which he had qualified for, so as not to miss the first week of the academic year.
Some two years into his college experience, David realized that poker was going to be his career and that school simply wasn't necessary for him to succeed. He dropped out of school to pursue his career in poker, playing mostly online at this time. Within a few years, Peters also appeared on the live poker circuit and started building the name of "the silent assassin."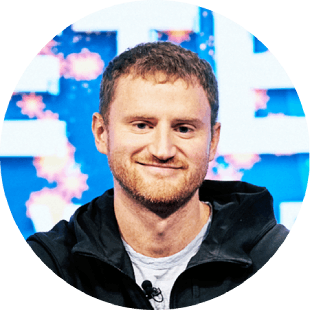 "It's a very sick game we play!"
David Peters
David Peters Professional Poker Career
David Peters was already a successful online poker player in 2006 when he recorded his first live tournament cash at a $5k Ongame Network Poker Classic event in Barcelona, winning $56,000.
In his early years playing poker, Peters traveled to any destination possible to play poker tournaments, with St. Kitts, Canada, Monte Carlo, and the Caribbean on the list.
He had already won hundreds of thousands playing poker by 2008, when he was finally old enough to make his first WSOP appearance.
He cashed in four separate WSOP events that year but only recorded his first live tournament win a couple of months later at a Heartland Poker Tour Main Event in Mount Pleasant, where he won $130,000.
David's appetite for tournament poker was incredible at the time, and he would travel to any tournament stop he could find, recording cashes all across America and beyond. In April 2010, he came close to securing his first EPT title in a EUR 5k 6-max event at the EPT Monte Carlo but lost the heads-up battle to Tommy Vedes.
The same would happen at the 2010 WSOP, where he managed to outlast a massive field in a $1k NLH event, only to come second in the end. This second-place finish was still good for $350,000 in cash.
The next couple of years saw David Peters compete in France, Netherlands, Italy, Spain, Germany, and the US, and the positive results just kept rolling in. His next close call came at the $25k WPT World Championship in 2013, where he came sixth for $173,000 but missed out on the win, which eventually went to David "Chino" Rheem.
This came just days after Peters placed second in an IPT event in San Remo for another $200k, with all the close calls surely hurting at the time. The wait for another title was over in July that same year when Peters took down the $10k Bellagio Cup for $355,000 and the title of the champion.
He was crowned EUREKA champion in a EUR 2k High Roller of the small European tour just months later, good for another $180,000.
The Big Cash
In March 2015, David Peters poker career took the next step as he won the EUR 10k EPT Malta High Roller in Portomaso, taking home over $650,000 in cash.
The new massive bankroll meant Peters could afford to take some shots, and he did exactly that in the summer of 2015, entering the $500k Super High Roller Bowl. That year, he placed 5th in the prestigious event, which was good for more than a million dollars in profit, but still a long way from the incredible $7.5 million first-place prize that went to Brian Rast.
Not one to be defeated by adversity, Peters kept on trucking and started playing high-rollers on the regular, recording significant results in them.
In January 2016, he took down $2.7 million when he won the $200k WPT National Philippines Triton Super High Roller event in Paranaque City.
David Peters was now known as a poker millionaire and a high-roller, but this didn't stop him from winning his first WSOP bracelet in a $1.5k NLH event in 2016, where he outlasted a field of 1,860 players and won $412,000. In 2016, David Peters was named the GPI Player of the Year for all his achievements, a well-deserved title for a year of crushing poker across the globe.
Peters went back to crushing the high-rollers after his successful WSOP, often winning and cashing the regular Aria High-Roller events with $25k and $50k buyins. In 2018, he added another country to the list of those in which he won major poker events, taking down a high roller in Jeju, South Korea, for $1.1 million.
The same year, Peters booked a double win at the Poker Masters Series, winning both a $10k and a $100k event against some of the biggest names in the poker world. He copied this same kind of success at the next year's US Poker Open, another PokerGO-sponsored poker series, where he won the $100k event and cashed in several others.
In 2020, as the Covid-19 pandemic shook the poker world, Peters took the opportunity to prove he still has what it takes to compete in the online streets. He came third in the $100k Super High Roller Bowl and won the $10k Heads Up NLH Championship WSOP event at GGPoker for his second bracelet and several other events.
Live poker came back in early 2021, and Peters was right there to hop into the new US Poker Open. Three separate wins at that series showed how much he missed playing live, as he demonstrated all the tricks he was practicing while live poker was shut down.
In July of 2021, David Peters competed in the online tournaments organized by the WSOP and took home his third bracelet in the $7,777 Lucky 7s High-Roller event, which was good for $284,000.
David added his latest WSOP bracelet in the summer of 2022, winning event #2, the $100k High-Roller Bounty, which awarded him 1.16 million in prize money, plus the bounties.
David Peters net worth of $25 million and incredible overall winnings of $40 million in poker tournaments have been amassed over the years, and he is one of the few players to have more than ten separate cashes for over a million dollars, a proof of his longevity and his commitment to constantly improving his poker game and staying competitive.
David Peters has been at the very top of the all-time money list for many years now, and he is likely to remain competitive for the top 10 spots on this list for many years to come.
David Peters Net Worth – How Rich Is This Poker Champion?
The profits and losses of poker players may appear to be easily traceable to someone who doesn't understand the poker community, but the truth is not quite that black and white.
David Peters net worth has been significantly boosted since his college days by his $40 million in tournament winnings, but this does not account for any of his buyins. Considering Peters has been playing in all of the biggest high-roller tournaments in the world for years and traveling a lot to play poker in general over the past two decades, assuming that's all profit would be wrong.
Like most other players in the high-stakes poker community, like Phil Ivey, for example, Peters sells pieces of his action and buys pieces of other players' action often. These numbers are completely untraceable, but it is safe to say that David has sold some of his action over the years and has not been the sole benefactor of his big wins.
That said, it is also very likely that David Peters has made some great investments and put his money into some profitable ventures, which have probably made him millions on the side. While there is no clear way to tell exactly, we will venture a guess and say that David Peters net worth currently stands at close to $25 million with all things included.
The world of high-stakes poker is constantly expanding, and there should be plenty of opportunities for Peters to keep earning big in the years to come if he keeps competing at the same level he currently is.
Where Is David Peters Today?
David Peters may well be one of the last people you notice when you walk into a poker room due to his calm demeanor and silence at the tables, but his opponents certainly feel his presence. The poker champion spends most of his time doing what he loves the most, playing poker tournaments around the world.
The scope of the poker circuit that Peters travels these days has considerably diminished, as he tries to only play in the high-stakes events, leaving him more time for studying and private life. Yet, Peters tends to show up to more events than most high-roller colleagues, as his passion for the game is beyond imagination.
Even 20 years into his professional poker career, David remains one of the guys with the best work ethic, constantly showing up to play and constantly walking away with big results. While at the tales, Peters usually remains quiet and calm, using his noise-canceling headphones to silence everyone out and make his poker decisions based on poker theory and math, unfazed by things like speech play or provocations from other players.
FAQ
Who Is David Peters in Poker?
David Peters is one of his generation's best tournament poker players, with more than $40 million in tournament winnings and a long list of accolades.
What Is David Peters Net Worth?
While it is nearly impossible to say the exact number, we have estimated David Peters's net worth to be approximately $25,000,000.
How Many WSOP Bracelets Has David Peters Won?
To date, David Peters has won four WSOP bracelets, three of which have come in recent years, and all of them won in NLH events. In 2020, Peters won the online WSOP Heads-Up Championship, while in 2022, he also added a $100k High-Roller bracelet to his collection.
How Old Is David Peters?
David Peters was born in 1987, making him 35 years old as of 2022. Peters still has five years before he reaches the age limit at which he can be considered for the Poker Hall of Fame among the most famous gamblers, a feat he will probably be aiming for at some point in his career.
Why Is David Peters Known as The Silent Assassin?
David Peters earned his nickname "The Silent Assassin" for his quiet and calm demeanor at the poker tables. Peters prefers to remain composed, cancel out all the noise, and not engage in speech play or other shenanigans.
What Is David Peters' Biggest Win in Poker?
To date, Peters' biggest single tournament score is $2,699,752, which he won for his second-place finish at the Triton Poker High-Roller in the Philippines back in 2016.