New York's Cryptocurrency Gambling Ambitions and Prospects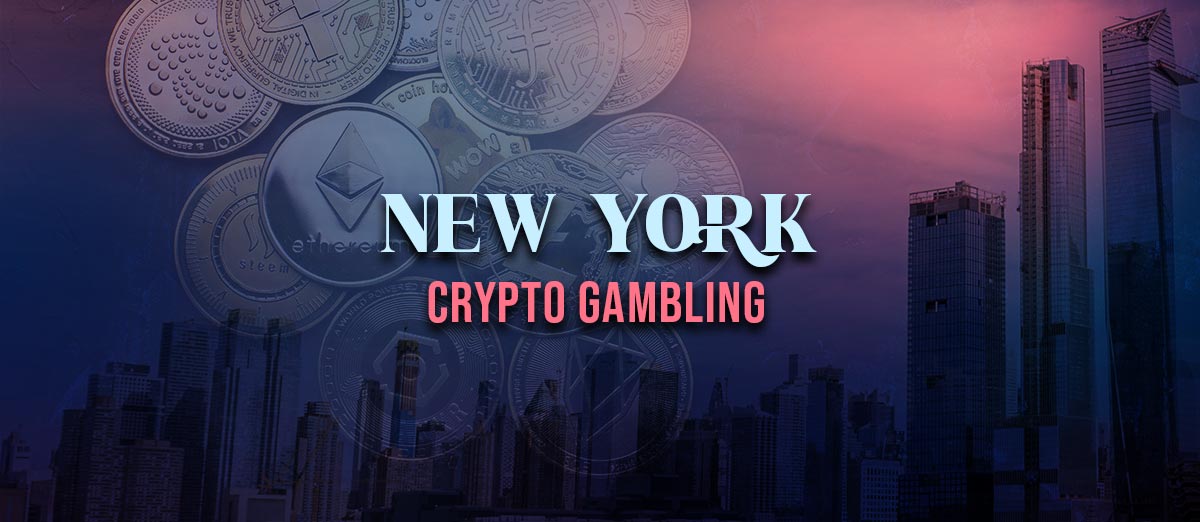 During the early rise of online gambling in the US, New York was an interested spectator as it watched others reap the benefits of regulating the industry.
As it observed its neighbors consistently beat records, this became more than a distraction or even a mild ambition. Finally, when NY's online sports betting legislation was passed in late 2021, it unleashed enormous potential and a deluge of applications from operators with more than a keen interest in gaining a license for New York.
It swiftly broke records; in just three weeks, the financial capital of the world surpassed previous revenue figures of every other state, as online sportsbooks penned over $1 billion. A number that has since been beaten.
At the same time, a sub-sector of the industry was gaining pace around the world as markets (and operators alike) realized how they could further capitalize on mounting interest, combining a niche that had made a significant statement.
Cryptocurrency had become somewhat of a 'vogue' word, essentially resembling a new, standalone industry that could be utilized in other sectors. The UK was one of the first markets that saw betting operators add cryptocurrency (especially Bitcoin) as a form of casino payment method, while others around Europe also realized the potential.
Meanwhile, new specialist crypto-gambling companies were also founded, some having raised staggering amounts of investment, previously recognizing the future potential.
The US, just like it is with the gambling industry, is a country that is firmly in favor of crypto, especially for those who operate in financial institutions - many of which are significant backers of the gambling sector.
However, crypto gambling in New York and the US is still in its relative infancy, and it mainly represents an intriguing prospect for the future.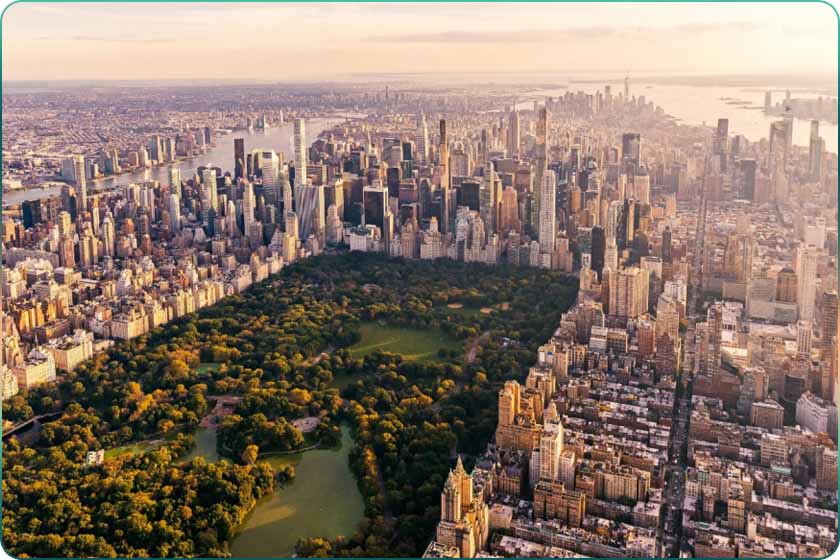 The Crypto Landscape of New York
A bill proposed in March 2023, put forward by New York Attorney General Letitia James, illustrated the need to regulate the crypto market in the state, underlining just how potent this could become from an economic standpoint. Reading between the lines it was also a sign of what was expected for the future.
Financial institutions, from investment banks to hedge funds, are already significant players in cryptocurrency in New York, while numerous new and forward-thinking businesses are already beginning to leverage the innovative possibilities from a trade perspective.
It was understood at the time that the new gambling regulations could set a "world standard" from a cryptocurrency perspective, not only setting a benchmark but also indicating that the state had big plans to leverage the possibilities in its favor from an economic viewpoint.
The online sports betting industry has shown (despite a lot of previous doubt) that regulation can be a good thing for the state, and it is hoped that this will have the same effect.
How Regulating Cryptocurrency Can Benefit New York's Gambling Market
In nearly two years since online sports betting was regulated in New York, over $1 billion has been generated in taxation for the state, something that could well be emulated following the regulation of cryptocurrency.
Arguably, New York is the most active among world economies (essentially a standalone in the US) when it comes to revenue generation and a hotbed for serious business. Many factors drive this, not least of which are salaries, disposable income levels, employment opportunities and access to investment.
Already, early signs indicate that plans to leverage the demand for crypto gambling in New York could well be underway. Indeed, in September, new online casino species started to come out of the woodwork. An example of that is the Curacao Gaming-licensed TG.Casino (utilizing Telegram, crypto and online gambling) that raised $140,000 in mere minutes following its pre-sale launch.
Equipped with a license, this offers customers the ability to partake in online sports betting via its new coin that runs off the Ethereum blockchain. What remains to be seen is whether this is available in the state of New York. However, it certainly is the type of innovation that the regulators in the Big Apple (based on track record) are likely to recognize the benefits of.
A major demographic in the New York online sports betting market is that which revolves around the finance industry. Such is the fact that gambling is a way of life for those who work in hedge funds and trading firms; upon the state regulating online sports betting, this is understood to be one demographic that was quick to become a significant customer base.
This also represents a considerable segment of the cryptocurrency populous; indeed, a substantial proportion of financial traders are paid their bonuses in cryptocurrency, underlining just how much potential crypto casinos could have in the Empire State.
It would even provide many with the opportunity to make a profit even after they cash out on successful sports bets, such is the volatility of the industry, though those traders who follow the markets closely may invariably see numerous advantages.
Meanwhile, the marketing possibilities for online operators in the state are endless should this take off. Such as they did prior to the launch of online sports betting in New York when operators reaped the rewards of their marketing efforts, which saw record nationwide revenues; it is a possibility that a similar strategy is repeated. Especially to attract new crypto customers to New York.
The Challenges and Potential of Crypto Gambling in New York
While the jury is still out on whether value is seen in operators offering crypto solutions or even standalone crypto casinos being launched in New York, there are a number of factors which would come into consideration.
Despite the fact that there may be some demand from certain segments of society, it could be deemed that crypto gambling is still somewhat 'behind the curve' in terms of realising its complete potential - as is often the case for most new industries or concepts.
Should concepts for new crypto casinos in the Big Apple arise, there would be a need to identify whether separate licenses are required due to how regulation might differ between industry-standard online betting in the state and solely online crypto gambling.
Then there is the matter of taxation. How much would crypto online gaming firms need to be levied, and how much crossover would this have with crypto funds and gambling companies that already do business in the state?
These would be major issues from an investment perspective and especially something that would require clarity before interested parties commit to the venture during the funding round.
Getting the Governor of New York, Kathy Hochul, on board would also be integral to any proposed plans, though she was quick to praise the decision to regulate mobile sports betting in the state on its one-year anniversary of being legalised earlier this year, which could provide possible clues as to whether this is realistic.
In just one year, New York has become a national leader in providing responsible entertainment for millions while bringing in record-shattering revenue for education, youth sports, and problem gambling prevention. I look forward to another year of delivering top-tier mobile sports wagering experiences that generate revenue to enrich the lives of New Yorkers across the state.
Meanwhile, further support could come from others in senior positions in the New York office, who echoed similar sentiments in support of the industry.
Thanks to Governor Hochul's leadership and the enactment of smart and responsible gaming policies, New York continues to break revenue and wagering records. As we enter the second year of mobile sports wagering in New York State, the Gaming Commission will continue to ensure that such betting is conducted in a safe and responsible manner.
Furthermore, one of the main protagonists of the mobile sports betting bill in the state, when it was proposed, could also be a key ally for any plans.
It has been a remarkable, record setting 1st year for Mobile Sports Betting in New York, with only 9 professional operators! I'm grateful to have joined others in the state, putting forth a product that New Yorkers deserved and I appreciate the significant benefits to our economy, in addition to educational, youth sports and addiction program funding.
I look forward with a vision of optimism that through the professional efforts of the Hochul Administration, the Gaming Commission and my legislative colleagues, New Yorkers can expect their state to continue to provide the best mobile sports betting product, in this highly competitive arena, for many years to come.
While considerable levying may need to be undertaken before crypto gambling becomes a reality in New York, there is certainly a significant amount of scope.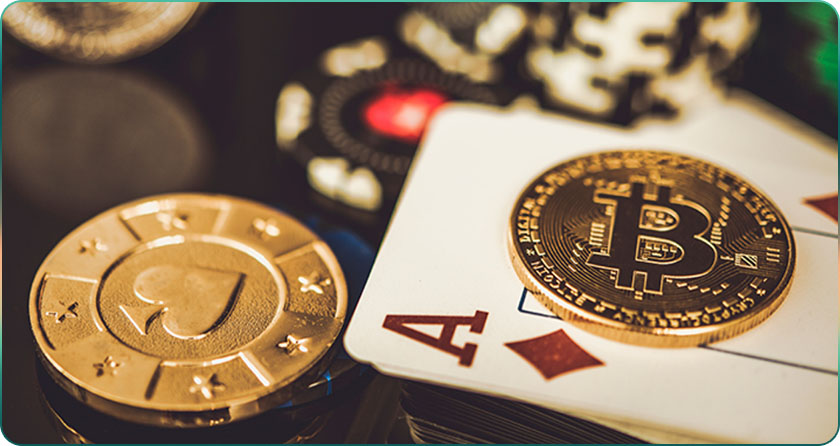 Final Thoughts
New York's potential to establish itself as a major crypto-gambling hub is substantial. The state has already demonstrated its revenue-generating prowess through regulated online sports betting, surpassing $1 billion in taxation in a short time.
The introduction of a bill to regulate the state's crypto market signals New York's intent to set global standards for cryptocurrency regulation. With a strong presence of financial institutions and innovative businesses in the crypto space, the state is well-positioned for economic growth.
The convergence of finance and cryptocurrency provides a significant customer base for crypto gambling, with ample marketing opportunities akin to the successful launch of online sports betting.
However, challenges such as regulatory complexities, taxation issues, and business clarity need resolution. Collaboration with key figures, including Governor Kathy Hochul and legislative support, is crucial.
In essence, New York's journey towards becoming a crypto gambling hub is marked by optimism and untapped potential, positioning it as a significant player in the gambling world as it navigates these challenges.