Terry Ramsden – One of The Greatest Punters in the History of British Horse Racing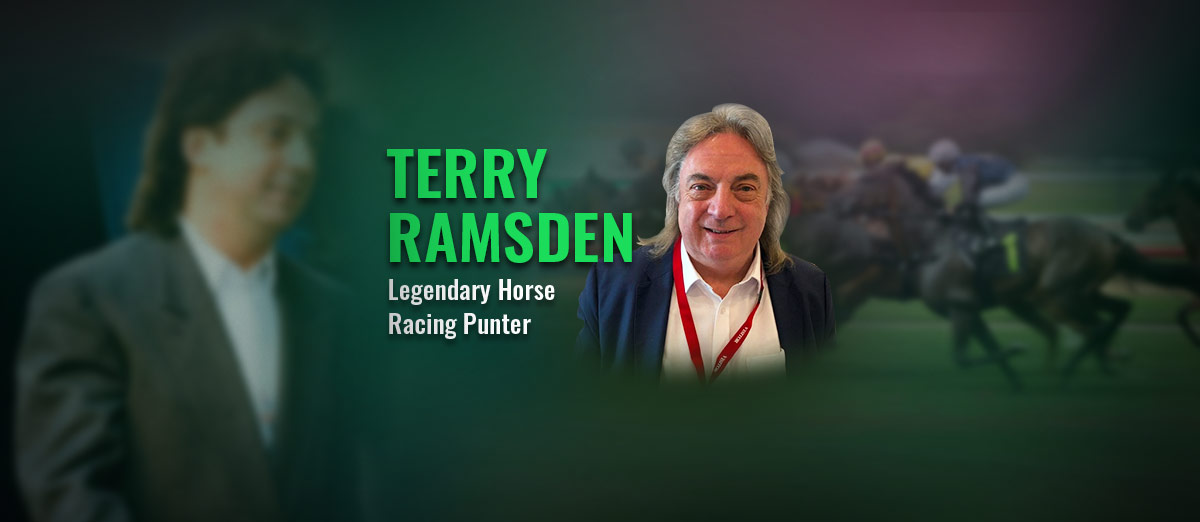 Terry Ramsden is one of the biggest and most extravagant gamblers and investors in Great Britain who made his fortune betting on horses and the Japanese stock market.
It is estimated that this famous gambler placed some of the largest bets in the history of British horse racing during his heyday in the 80s, including a losing bet of £1 million on a horse race.
Whether it was the race track or the stock market, Ramsden was not shy with his bets, and this trait allowed him to increase his company's turnover to £3.5 billion in just three years.
Full Name
Terry Ramsden
Net Worth
£5 million
Source of Wealth
Professional Sports Bettor and Investor
Famous for
One of the biggest horse racing bettors in history
Born
January 19, 1952, England
Below we break down the extravagant life of Terry Ramsden and how he became one of the biggest and most respected punters in history. We will go through his gambling habits, his success at the Japanese stock market, Terry Ramsden net worth, and how he lost it all.
Terry Ramsden Highlights
Highlights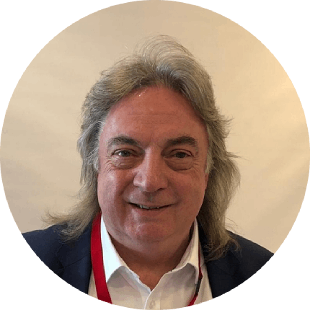 Increase his companies turnover to £3.5 billion in just three years
Profited around £2.5 million when Katies won the Irish 1,000 Guineas
Owned 30% of Chelsea F.C. and Walsall F.C.
Placed and lost a £1 million bet on a horse called Below Zero
Lost £58 million betting on horses in a span of three years
Declared bankruptcy in 1991
Terry Ramsden's Early Life and Growing Up
Terry Ramsden was born on January 19, 1952, in North London. He showed an interest in the financial world from an early age and was way ahead of his peers in that segment.
After finishing high school, Ramsden began working as an insurance clerk and realized that this kind of employment would never bring him the money he was hoping for. So, at the age of 19, he started trading on the stock market and made £25,000 in the first 30 days.
He decided to use this money and talent to make money gambling, so he became a professional punter and broker. A decision that put him in the same category as famous bettors like Billy Walters. That being said, many of his friends and relatives argued that gambling was not even a real profession.
Ramsden's sport of choice was horse racing, and he also traded bonds on the Japanese stock market. By 1984 he made enough money through these two activities to buy his first company, the Glen International Financial Services Company. Terry managed to increase the Edinburgh-based company's turnover to £3.5 billion in just three years.
It is estimated that at this point in his life, his net worth was around £150 million, and he was the 57th richest person in Britain.
Buying and Picking Winners
While his company saw huge success, Ramsden never lost his love for horse racing. In fact, during the 80s and early 90s, he owned more than 70 horses. Thanks to his wealth, horses, and passion for gambling, he became one of the most famous persons in the world of British horse racing.
He was also known for his horse-buying habits, which seemed like gambling to most.
In one instance, in 1984, he paid £500,000 for a horse named Katies just a few days before the Irish 1,000 Guineas, Group 1 flat horse race in Ireland open to three-year-old thoroughbred fillies, without even seeing it. Katies would go on to win the race at odds of 20 to 1, earning Ramsden around £2.5 million.
Furthermore, in 1986 he won around £1 million after Motivator won the Pertemps Final. Unfortunately, the other horse he was backing, Brunico, did not manage to win the Triumph Hurdle the next day and denied Ramsden an additional payout worth £6 million. It is reported that he made a combined bet that consisted of Brunico winning and Dawn Run winning the Cheltenham Gold Cup, which it did.
Later that year, he also backed the 1985 Grand National runner-up Mr. Snugfit with a £50,000 each way bet at odds of 8 to 1. Thanks to his bet, the horse became a favorite before the race started but could not finish better than fourth place. Even so, Ramsden saw a £150,000 payday thanks to the place portion of the bet.
However, some years later, in one of his interviews, he stated: "The truth is I had half a million quid each way, quote, unquote. Anything else you hear is bullshit."
Terry Ramsden - Black Monday
It was 1987 when the Japanese stock market crashed, and Ramsden's world came crashing down with it. Glen International's company collapsed in less than a year with debts of £100 million.
The misfortune followed him on the race course, where he lost a £1 million bet on a horse called Below Zero. Furthermore, he had a £2 million debt with Ladbrokes, now owned by Entain (way before the time of UK online casinos), and when he failed to fulfill his part of the agreement with the bookie in 1988, they banned him from the Jockey Club.
This ended his horse ownership.
One of his court cases later revealed that at one point, Ramsden managed to lose £58 million at the race track during a 3-year span.
As it would turn out, the 90s would not be as nearly favorable to the London-born gambler as the 80 were.
In 1991, Ramsden fled to Los Angeles, but the Serious Fraud Office arrested him soon after. He served six months in jail before being extradited to Great Britain. Back in his homeland and having around £140 million in debt, he declared bankruptcy.
Fortunately for him, a year later, he managed to walk away only with a two-year suspended sentence after being charged with misguiding new investors in his ex-company, Glen International.
However, in 1997 he found himself once again in front of a judge for failing to provide correct information about his assets at the time of his bankruptcy. He hid assets worth around £300,000, and this time he was sentenced to 21 months in prison but ended up serving 10.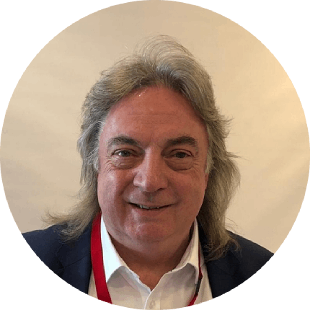 "They say I was the biggest punter in the history of the Turf. I don't know, maybe I was."
Terry Ramsden
The Return of the British Gambler
Ramsden was released in 1999. However, he could not own a horse for the next 4 years because of his ban, so he only returned to working in the finance industry.
Although he lost almost everything, including his marriage, reputation, and fortune, this did not stop the former biggest punter in Britain from starting again after the Jockey Club pardoned him in 2003.
The same year, he had his first winner in 15 years after betting on a two-year-old Jake The Snake, which was bought for 17,000 guineas at Lingfield.
He also had success working with Banjo Patterson and held a small share in Grey Swallow, which won the 2004 Irish Derby.
However, although Ramsden had a winner here and there, this was nothing compared to the success he saw in his glory days during the 80s.
In 2008, Ramsden was sued again, this time by a stockbroking Firm Hoodless Brennan, to which he owed more than £1 million.
Terry Ramsden Net Worth & Winnings
It is estimated that Terry Ramsden net worth was around £150 million during its peak. This was during the 80s when he saw his company, Glen International Financial Services, increase its turnover to £3.5 billion.
This allowed Ramsden to place some of the biggest bets that British horse racing has ever seen.
Unfortunately for the London-born businessman, he lost most, if not all, of his net worth when the Japanese stock market came crashing down in 1987. He was forced to declare bankruptcy four years later as he had more than £100 million in debt.
According to online reports, Ramsden's current net worth is somewhere close to £5 million.
Where Is He Today?
At 70 years old, Ramsden keeps out of the public eye for the most part, although he still likes to place a bet or two on horse races. In 2021, Terry Ramsed is retired and enjoying his free time. He did an interview with Star Sport in which he talked about his life and some of the most legendary stories surrounding him.
FAQ
When Was Terry Ramsden Born?
Terry Ramsden was born on January 19, 1952, in Enfield, North London.
Who Is Terry Ramsden Married To?
Terry Ramsden is divorced. He and his ex-wife Lisa Ramsden have one child, a son called Jake.
What Is Terry Ramsden Current Net Worth?
During his peak, Terry Ramsden net worth was around £150 million.
However, after going bankrupt, it is estimated that his current net worth can be around £5 million.