ICE Host Shortlist – Where Will the Exhibition Take Place from 2025–2029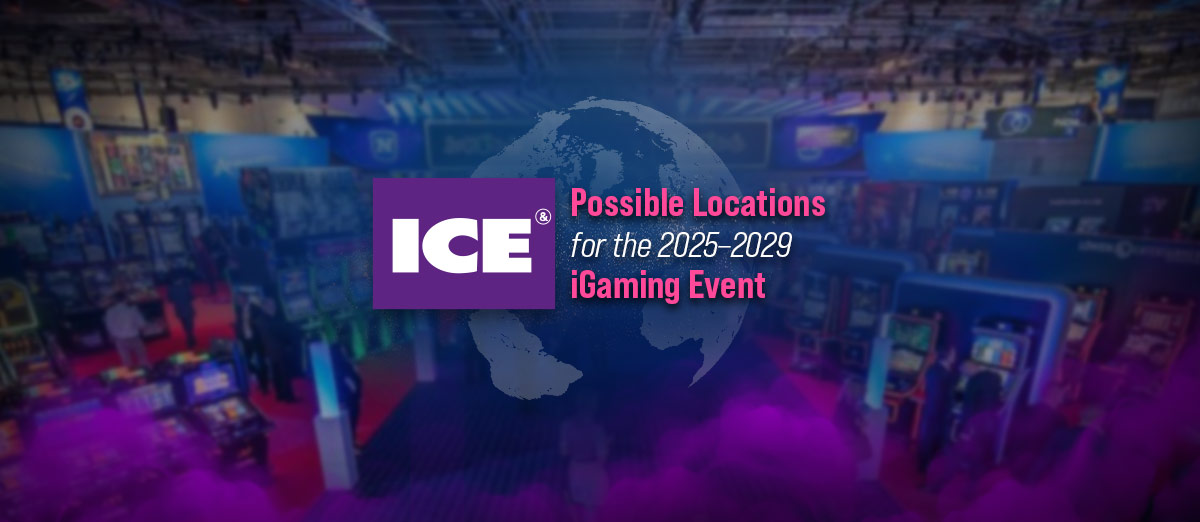 Arguably the high point of the iGaming calendar, ICE (International Gaming Exhibition), is one date that anyone who is anyone in the industry makes sure that they do not miss.
Attracting guests from around the world, whether it be representatives from operators, marketing agencies, affiliates, or independent consultants, ICE is the industry's flagship iGaming event annually, with London having historically played home to the nearly-week-long conference.
However, despite this, from 2025 to 2029, there could well be a new host city for the event, with Clarion Gaming; the company that owns ICE, having joined forces with specialist consulting firm Equimore to identify the best possible venue.
As a result, four cities have been shortlisted, which meet all of the requirements in the Clarion framework, with a final decision to be made in the second half of this year. Barcelona, Madrid, Paris, and London have all been nominated to present their case, with each one having its share of benefits and drawbacks.
Group managing director at Clarion, Alex Pratt, revealed: "Each city will be making a formal bid to host ICE for the period 2025 – 2029. The four short-listed cities will progress through a selection process with the help of the experienced and knowledgeable team at Equimore, which is overseeing every aspect of what is a robust program."
Analysing the Possible ICE Venues
Of course, each city that has been shortlisted has its share of advantages, though it will ultimately come down to which city is the best for the most important variables that need to be considered. The decision weighs factors like capacity, facilities, dateline availability, transport connectivity, and hospitality infrastructure, including accommodation costs.
The fact that so many people attend the ICE event every year means that the effectiveness of a city's hospitality infrastructure will play a significant part, and the city that wins the bid will need to make sure that this is completely up to scratch.
Below, we take a look at each of the possible venues and why they may or may not be selected.
London
Obviously tried and tested, the city also has experience hosting global events in the past and has exceeded expectations. The 2012 London Olympics proved that it is one of the best cities in the world for a global event, which means that it can deliver for a much smaller event like ICE. In addition, the city has been the host of this event for multiple years, and attendees are familiar with the ICE London venue.
Because people travel from all over the world, flight availability is also key. London has five airports, all within 50 kilometers of the city center, including Heathrow, Gatwick, Stansted, Luton, and City Airport (within five minutes of where the event has historically been held), while each of the former has good transport links.
Furthermore, there is ample choice when it comes to accommodation, which means that it is very unlikely that attendees won't find a place to stay, even if they book at short notice.
With the event being held in February, this is often at the height of British winter, and cold temperatures can be a major downside for guests who are in attendance, coupled with days getting dark at 5 pm.
Perhaps the biggest downside is that London is becoming increasingly more expensive when factoring in travel, accommodation, and even dining costs, which may be a deterrent. Despite this, though, most of the time, people get what they pay for, and when factoring in convenience, London may just retain its status as the host city for ICE.
Paris
Maybe somewhat of a curveball; many may have been surprised to see the French capital shortlisted, and it is likely to be more of an 'outsider' for the decision-makers. While perhaps closer for potential guests and with one of the biggest airports in the world, it is also visually stunning, though it would remain to be seen whether the actual venue is near the center of Paris.
There would also be the question as to whether the city has the infrastructure to cope with that many people at that time of the year, as well as its normal quota of tourists. Logistics will be key for guests, regardless of whether this factors in public transport reliability or the availability of taxis/Uber and how good the road network is. Guests will not want to spend hours in traffic traveling to the venue itself and will not want to experience delays on public transport.
Another issue that may arise is the availability of accommodation, coupled with costs. In terms of this, it is not as big as London and proportionally has fewer choices available, which may be an influencing factor.
Language barriers may also be a problem that could have a major effect. Typically and culturally, Parisians only speak French, which may cause complications when taking into account public transport workers, with guests traveling from other parts of Europe, who speak their native language and English, but may need assistance.
And then there are dining choices. Paris mainly has restaurants that only serve French cuisine, which is an acquired taste and, for many guests, not all that enticing. Of course, the city has its obvious attractions. It could give attendees a chance to explore while they are not at the event and take in such sights as the Eiffel Tower or wander down the Champs Elysees. Similar to London, though, the cold weather at that time of the year may be a disadvantage for many.
Barcelona
Its attractions are obvious. One of the most visited cities in Europe and renowned for its architecture, beaches, better-than-average year-round temperature, and food, Barcelona is likely to be a strong contender.
What may also be taken into account is that Barcelona hosts the SBC (Summit Barcelona Conference) - a slightly smaller, though no less renowned iGaming event, mainly for affiliates every year.
As such, it is likely that the same venue may be considered for ICE, while the city also has experience hosting this type of event. Perhaps, one concern is that the city has just one airport, and there may not be many direct flight links for guests attending from more obscure or smaller countries.
Accommodation availability is unlikely to be too much of a problem, with plenty of options for potential guests at affordable prices. Meanwhile, the weather at that time of year is pleasant, with the temperature just starting to get warm, with the sun usually going down at 7 pm, though potential cold Mediterranean winds on an evening could be off-putting.
Transport links are typically good in Barcelona, while Uber is relatively cheap, which can be more convenient for guests who are perhaps not staying in the city center. Spanish cuisine is also a favorite with many people around the world while also being very reasonably priced, which is another good selling point.
Madrid
It is maybe surprising that two cities from one country have made the shortlist; however, the Spanish capital may be a strong contender. With an international airport that is more connected than Barcelona (200 air routes from 174 destinations), with more frequent and direct flights to more countries, this could be a major and decisive factor.
Boasting an attractive temperature at that time of the year, being inland, as opposed to its counterpart, there is less chance of wind, which may make guests stay a lot more comfortable.
At 604.3 km², it is also the second-largest city in the European Union and, as a result, easily boasts enough hotels and apartments to accommodate attendees. With numerous restaurants to cater to all tastes, Madrid is perhaps a lot more cosmopolitan than Barcelona, which may help guests feel more at home throughout the week-long event.
Transport in the Spanish capital is easily available and affordable, with a great network of roads, plus a highly reliable metro system.
To give guests peace of mind, it is also the second safest city in Europe, which is an important factor when you haven't visited a place before and will be there for a period of time.
Despite having no previous affiliation with any online gambling conferences, unlike Barcelona or London, this should be by no means a negative factor and may turn out to be a popular choice.
What Will Some of the Influencing Factors Be?
When coming up with factors that cities should consider in their bids, Clarion, in conjunction with Equimore, considered everything that was measurable and also central to what has contributed to a guest's experience over the last few events.
Transport routes were obviously a major one, with each of these four cities relatively well-connected to the rest of Europe and beyond; London, certainly with five airports to choose from, though Paris and Madrid are major hubs, while Barcelona is also a notable destination.
Hospitality infrastructure and the ability to host a major, week-long event also played a big part, with each of these cities demonstrating that they are more than capable and have the requisite amenities in place. While some might be better than others from this perspective, the selection committee obviously felt that each of these cities ticked this box.
One decisive factor could well be accommodation costs, but also availability; even big companies will be reluctant to pay steeper prices if there is a cheaper alternative - certainly over the last few years, London has seen an increase in the cost of hotels and this is likely going to keep on rising.
Could ICE Attract More Guests over the Next Few Years?
This is something that Clarion may well take into account. With the emergence and growth of new markets around the world, this could result in many more in the industry expressing interest in attending.
Certainly, US businesses may see the value in going to the event over the next few years, which could well mean that whichever city is chosen needs to have a big enough facility to accommodate such a number.
In addition, the Ontario and LATAM (Latin American) markets could also be a factor that influences the number of guests who attend, while other European countries over the last couple of years have also emerged.
It could see Clarion increase the number of tickets that are available if they factor this in and, as a result, make sure that the city they choose has a facility big enough for this.