Casino Host - Players' Friend, Company Salesperson, and Boundary Spanner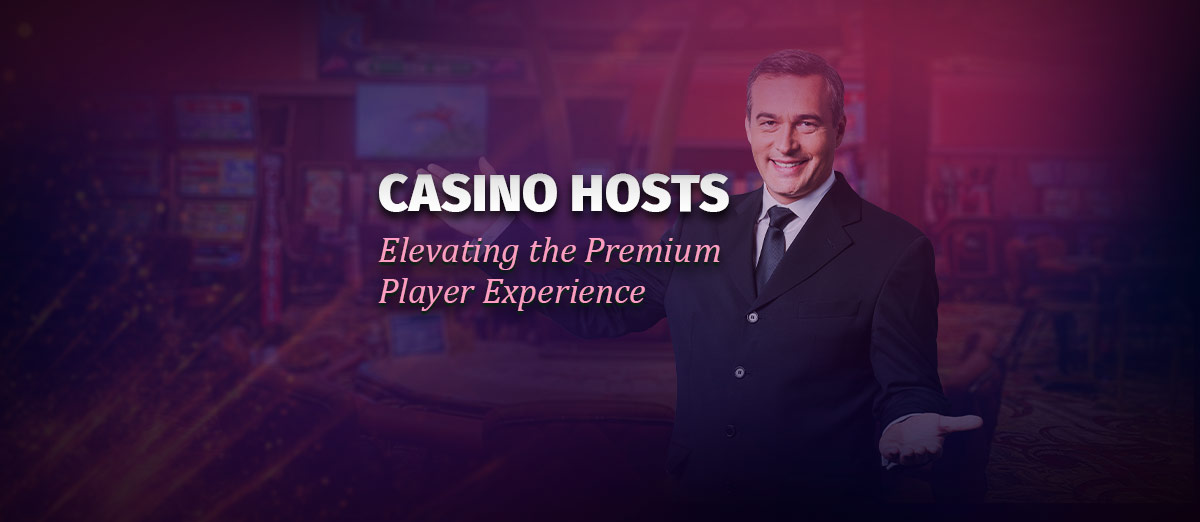 Over the years, a lot has been written about the role and ethics of casino hosts. Though hosts perform a critical role in customer acquisition and retention—particularly in the high-end segment—of late, their authority and stature within the casino establishment seem to be waning. We discuss key attributes of a successful host and ponder upon their future in the contemporary marketplace.
Introduction
Casino hosts are an integral part of a casino's marketing machinery. They play a primary role in attracting and retaining high-value customers to a casino property. The hosts' main responsibilities include creating loyalty among the customers they are assigned to, attracting new promising players to the property, and maintaining a high level of guest satisfaction, while keeping an eye on the amount of money spent on guests by way of player reinvestment. Effectively discharging these responsibilities requires key skills and certain personality traits. In this article, we discuss what the world of the casino host entails and contemplate the future of casino hosting in the casino positioning strategies.
Being a casino host is not the easiest of jobs. The boundary-spanning role associated with this job requires a host to display genuine friendship with their customers while knowing (or wishing) that the same customers will lose significant amounts of money at the tables or on slots. Often, casino operators underestimate the contributions made by casino hosts to the casino's top- and bottom line.

"Of the important cogs in the casino operation, a cash-generating cog, is the host... His job is to get gamblers from all over the world to come to his hotel. Once they come to his hotel his job is to make them happy in every way. Actually, his job is to make them think they have died and gone to heaven."
While several books, articles, and entertainment shows have focused on casino hosts, including a fascinating account of master host Steve Cyr in Deke Castleman's Whale Hunt in the Desert, and the portrayal of Samantha Jane "Sam" Marque, as the self-proclaimed "best casino host in the world" in the American TV series Las Vegas, precise understanding of what makes a good host is still somewhat elusive.
What are some of the key tasks performed by a casino host? What are the personality traits and other qualities that make a good host? What does the future hold for casino hosts? These are some of the issues we will address in this article.
Casino Host: Roles and Responsibilities
In his 2002 book, Understanding Casino Marketing, Michael McNamee wrote, "What exactly does a casino host do? What is the importance of the casino host? Well, if we were to define the importance by the nature of what they do, I would describe it as a process of informing high-end customers and persuading them to visit your casino through personal communication."
A lot has been written about the job of a casino host since McNamee's book was published. However, the basic premise of his position on hosts remains valid. In explaining the invaluable role played by casino hosts, McNamee explains that hosts are among the very few marketing people that actually see customers face-to-face. This provides hosts with the opportunity to adapt their message to the personalities and situations surrounding each customer.
Hosts have deep personal insights into the lives of their customers that allows them to ascertain customer needs and create compelling offers. Given the proverbial leaky bucket when it comes to customers, hosts should also be on the constant lookout for new prospects that could become "good" customers.
Looking at the job description of host positions advertised by companies such as Wynn and Caesars, one can get a good idea of the role and responsibilities of a casino host. Typical host responsibilities include, but are not limited to:
Develop one-on-one relationships with guests and provide exceptional service to cultivate and maintain relationships.
Arrange reservations, transportation, and accommodations for guests.
Participate in player development events.
Resolve customer complaints and issues effectively while escalating concerns as appropriate.
Be knowledgeable about, and be able to explain games offered by the casino, current marketing events, promotions, and programs.
Arrange credit facilities for qualified guests.
Entertain guests through shows, fine dining, and special events.
Actively acquire new VIP business, encourage club card utilization, and provide recognition to guests.
Responsible for year over year revenue growth for all their coded players.
Maintain proactive contact with assigned VIP guests via telemarketing, written correspondence, email, and personal interactions.
Targeted Customers
Casinos employ hosts to take care of their most important asset—the premium player. While the definition of premium players varies, they can be categorized loosely into two groups: the whales and the high rollers.i Whales are the world's most affluent, highest stake gamblers. A single whale can significantly impact a casino's quarterly profitability—upwards or downwards—in a single gambling session. In explaining what a whale is, Robert Shook writes, "They [the whales] are so identified because a whale is the biggest fish in the ocean. Actually, a whale is not a fish but a mammal, but the analogy is a picturesque way to describe these big-time gamblers. There are an estimated 200 whales in the entire world, and their gambling credit lines run into seven and eight figures."ii
Lawrence Chui Hill maintains that while there is no consensus on what level of play constitutes a whale. Most casinos would consider a player who wagers more than $1 million in one visit and has credit lines upward of $20 million to be a whale.iii The number of whales is uncertain, but the figure ranges from 200 to 350 worldwide, depending on who's counting.iv Famous among the whales of yesteryear were Larry Flynt, the founder of Hustler magazine, and Kerry Packer, the Australian media and casino mogul. Packer died in 2005 and Flynt in 2021, but the myths and folklore surrounding the two whales endure.
The tier below whales is made up of high rollers. These customers bet nowhere as high as the whales do, but they do not pose a major danger to the casino when they win. As mentioned in one of my previous articles, there is no single, consistent definition of a high roller.v Generally, most casinos consider players who gamble in the range of $100,000 to $250,000 per visit to be high rollers.
Together, the whales and the high rollers make up a casino host's dossier of premium players. This group constitutes less than five percent of all gamblers but contributes between 40-50 percent to a casino's revenues. It is the job of casino hosts to seek out premium players and do their utmost to retain these players. The idea here is to develop relationships with premium players so that they stay at your casino longer, come back more often, and play less or, preferably, not at all at competing casinos.
What Makes a Successful Host?
Steve Cyr, the subject of Deke Castleman's book mentioned earlier, said in one of his interviews, "I love losers, and I tell that to my players' faces. I love the guy who just chases. Rookie hosts say they hope a guy wins on his first trip. F#@& that. I want the guy stuck before he checks in after the limo drops him off. I want him to be chasing right from the start and trying to prove that he's worthy.vi" To be able to call a guest a friend while secretly (or in the case of Cyr, openly) hoping that the guest will lose big money at the tables or slots requires a unique kind of personality, probably the Machiavellian kind.
Hosts are in-house marketing employees responsible for retaining existing premium players and bringing in new ones. Hosts' raises and bonuses are determined by what they contribute to the casino's gaming revenues. Revenue contribution is the direct outcome of how much money the guests coded to a particular host lose on their casino trips. It is, therefore, natural for casino hosts to "want" their players to lose. However, not all hosts are as candid as Cyr in expressing their desire for a player to lose money.
Rather, it is expected that hosts maintain warmth and cordiality toward the players and wish their guests all the good luck in their gambling session. Once at the tables or in front of slots, the house advantage will usually ensure that high-end guests lose enough money to make their hosts look good in the eyes of casino management. Not everyone agrees that Machiavellian personality is needed to succeed as a host. Some casino scholars suggest that empathy is more important.
Apart from minimal formal education (a high-school diploma or an undergraduate degree), a host needs several skills and personality traits to succeed in the job. The skills required include communication (written and oral), good sales skills, organization skills, and knowledge of various personalities. Increasingly, as the casino industry globalizes, cross-cultural communication and multilingual skills are also becoming a part of the host's desired skill set.
The personality traits needed for becoming a successful host include high emotional intelligence, extroversion, adaptiveness, and conscientiousness.
The boundary-spanning role of hosts requires them to be excellent communicators. They need to tailor their communication to the people they are interacting with, be their customers or team members. Delivering an excellent experience to valued guests requires cooperation from several employees within the organization. Hosts need to be able to understand client wants and then communicate client desires to individuals from several departments, be they hotel, credit, F&B, or gaming. It is the job of hosts to persuade cross-functional team members to want to fulfill guests' service expectations.
Guests often make unrealistic requests of a host, and the host is sometimes put in an awkward situation of having to say, "no." Being able to refuse what a guest desires without offending a guest is an important communication skill all hosts need to master. Good communication is also necessary for handling guests' complaints. Hosts need to handle complaints in a manner that delivers interactional justice in the eyes of the complainant.
The main job of the casino host is to attract new customers and retain existing ones. Both these activities require exercising sales skills. These skills include negotiation skills, responding to objections, active listening, building rapport with the customer, and closing the sale.
Some hosts typically handle two hundred customers or more. To deal with each guest's arrival and departure details, credit line, accommodation, and travel requires the host to have excellent organizational skills. These include time management, the ability to work under pressure, and attention to detail.
Being able to assess the personality of a customer and dealing with the customer accordingly is one of the most important skills a host can have. Several frameworks can be utilized to understand someone's personality and interact with that individual accordingly. These include the Big Five, the Myers-Briggs Type Indicator (MBTI), and the Enneagram. Understanding personality plays a key role in rapport building, negotiation, and conflict resolution.
Emotional intelligence has been defined as "the ability to monitor one's own and other people's emotions, to discriminate between different emotions and label them appropriately, and to use emotional information to guide thinking and behavior."vii People with high emotional intelligence can readily recognize their own emotions and those of others and adapt their behaviors and communication accordingly. Casino hosts often deal with customers who go through an emotional roller-coaster. Guests complain about every small thing, particularly when they are losing considerable amounts of money.
Hosts are expected to celebrate with their guests when guests win money and show empathy toward the guests when they are on a losing streak. To consistently exhibit emotionally appropriate behaviors toward guests going through a spectrum of emotions requires high emotional intelligence.
If the host has an extroverted personality, she is more likely to enjoy her job. An extrovert is more comfortable in the outer world of people and things. Hosts are expected to be interacting with guests all the time, walk the casino floor, and greeting customers, or talk to customers on the phone. This constant people interaction would drain the energy reserves of an introvert. For the extrovert, however, the world of people is energizing and gratifying.
Adaptiveness is a surface trait that could be defined as "the ability of service employees to adjust their behaviors to the interpersonal demands of service encounters, and as a continuum ranging from conformity to service personalization."viii Hosts who are highly adaptive tend to be more successful at sizing up any situation and adjusting their behaviors or strategies to satisfy their customers. Adaptive hosts are better equipped to handle the various contingencies they face as part of their daily routine.
Finally, conscientiousness is a fundamental personality trait that would be indispensable for a successful host. Conscientious people exhibit tendencies to be responsible, organized, hard-working, goal-directed and adhere to norms and rules. Hosts are responsible for the satisfaction of their guests, they need to be organized for handling a variety of tasks and need to exercise considerable thoroughness to perform their job.
The Future of Casino Hosts
Way back in 2008, Dennis Conrad, the founder of Raving Consulting, called for a new casino host model, arguing that the current model is broken and fraught with questionable long-term business value. The current system, Conrad argued, encourages many hosts to be "able to run to work for a competitor, making thousands of dollars more, usually carrying with them a long list of purloined gamblers."ix He also noted that many customers bestow gifts, cash, and other favors on their favorite host, thus corrupting the system. Conrad further stated that most hosts lack adequate training, are unable to work effectively in teams, and tend to focus almost exclusively on existing customers as opposed to acquiring new customers.
My own experience with casinos suggests that the authority of hosts to issue comps for customers seems to have eroded over the years. Increasingly, comps are centrally administered, and hosts are left with little discretion in incentivizing guests. The current loyalty system used by casinos often characterized as "earn and burn," is short-term oriented and myopic in outlook.
Lots of casinos are cutting back on the number of hosts they employ. Some casinos (such as Caesars Entertainment) now require that certain customers "apply" for a host to be assigned to them by filling in a form at the cashier's cage! With hosts deprived of their discretion in making comp decisions, their role, in most casinos, seems to be relegated to that of being a glorified guest escort.
Conrad is right. The host model is broken: It needs to be scrapped and replaced with a new model, "one with integrity, accountability, and teamwork."x
iWalker, Terri C. (2005). The 2005 Casino and Gaming Market Research Handbook, 8th ed. Atlanta. GA: Terri C. Waker Consulting.
iiShook, Rober L. (2003). Jackpot: Harrah's Winning Secrets for Customer Loyalty. Hoboken, NJ: John Wiley & Sons.
iiiChui Hill, Lawrence (2008), "The Host: A Casino's Best Friend or Worst Enemy?" Gaming Law Review and Economics, 12 (6), 563-575.
ivId.
vKale Sudhir H. (2022), "How to Market Casino Service to Ultra High Net Worth Individuals," https://www.casinoreviews.net/blog/specials/how-to-market-casino-service-to-ultra-high-net-worth-individuals.
viKaplan, Michael (2015), "Confessions of the Man Who Wins Big When You Lose It All in Vegas," https://www.thrillist.com/entertainment/nation/confessions-of-the-man-who-wins-big-when-you-lose-it-all-in-vegas.
viiSalovey Peter, and John D. Mayer (1989), "Emotional intelligence," Imagination, Cognition, and Personality, 9 (3), 185–211.
viiiPrentice, Catherine, and Brian King (2013), "Impacts of personality, emotional intelligence and adaptiveness on service performance of casino hosts: A hierarchical approach," Journal of Business Research, 66, 1637-1643.
ixDennis Conrad (2008). Conrad on Casino Marketing. Reno, NV: Raving Consulting Company Press.
xId.