Casino Loyalty Programs – Enlightened Marketing or Mindless Mimicking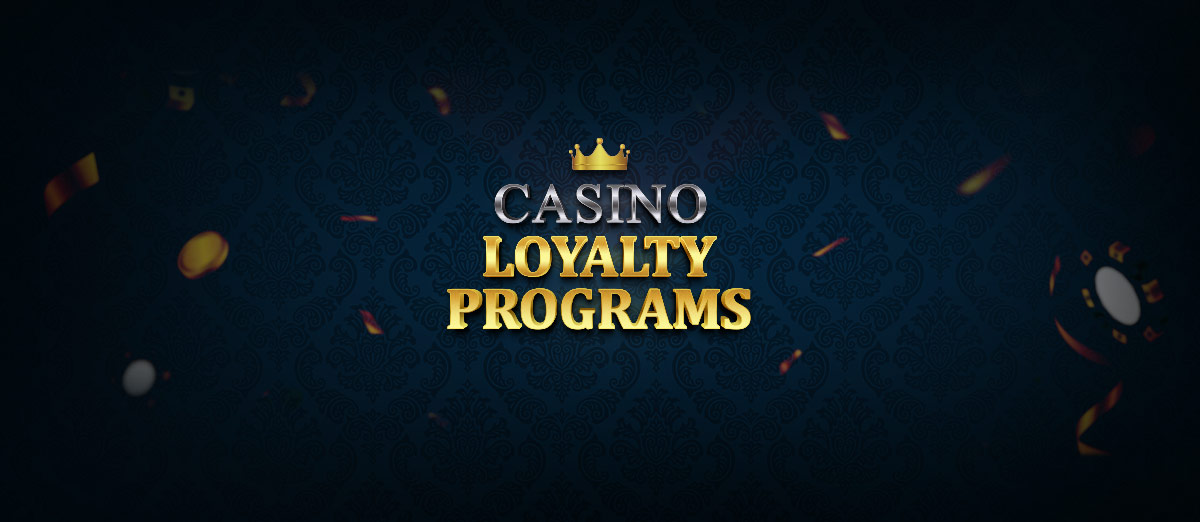 Regardless of geographic location or competitive situation, most casinos have implemented a customer loyalty program. However, the objectives of the program are seldom explicit. This article examines the concept of customer loyalty and goes on to discuss ten tenets of an effective casino customers loyalty program.
Introduction
Loyalty programs have become an essential component of B2C marketing. The casino industry is no different. Most casinos have a customer loyalty program designed to retain customers and increase their share of wallet. The costs of creating and implementing such a program are substantial and can run into millions of dollars. However, the effectiveness of many such programs is open to question.
Before embarking on a loyalty program, executives need to have clear goals in mind. They need a solid understanding of the concept of loyalty and a realistic picture of what a loyalty program can deliver by way of benefits.
In this article, we discuss key aspects of a casino loyalty program and offer ten tenets to make a loyalty program effective.
Loyalty Programs: Genesis and Diffusion
Loyalty programs are everywhere. The global Loyalty Program market was valued at $181 billion in 2019. The market is forecasted to grow at a CAGR of 3–4 percent to $185–195 billion between 2020 and 2022. While retail cooperatives pioneered loyalty programs by giving members allowances based on their annual purchases several decades ago, the more modern use of loyalty programs began in the 1960s with Raleigh cigarette coupons (see Figure 1) and with stamp-based programs such as the S&H Green Stamp Company (which offered consumers points based on purchases; these points were redeemable for a broad selection of merchandise).
The modern incarnation of loyalty programs was first seen in the airline industry in the 1980s after the industry was deregulated in the U.S. In 1981, American Airlines introduced the first frequent flyer airline program—AAdvantage, which sought to reward loyal customers by utilizing the airline's excess capacity. Almost every other airline followed suit, with loyalty points trading becoming a business unto itself.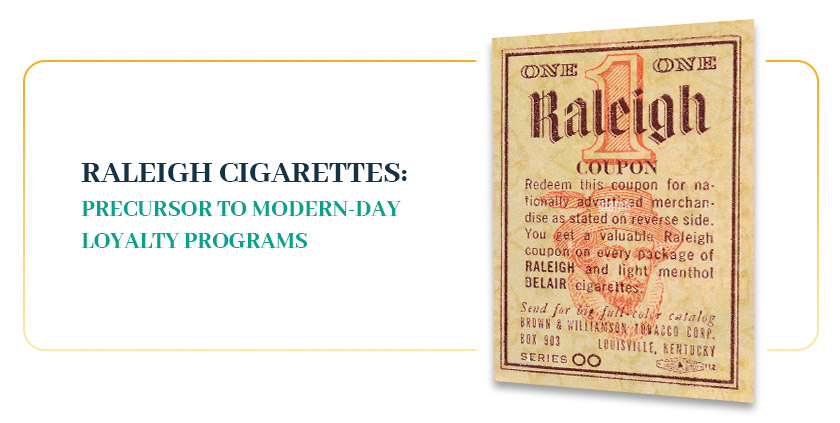 Figure 1: Raleigh Cigarettes: Precursor to Modern-Day Loyalty Programs
Take the case of Australia's flagship airline, Qantas. The airline sells its frequent flyer points for between 1.1 cents and 2.5 cents each to companies wanting to use them to seek new customers and improve customer retention. The major frequent flyer schemes in Australia brought in more than $7.2 billion in revenue from 2015 to 2018, according to calculations by consumer watchdog ACCC. Australia's two big airlines report better profit margins from their frequent flyer schemes -- selling points to banks, insurance companies, superannuation funds, and retailers -- than their main business of flying people from city to city.
Qantas Loyalty had EBIT (earnings before interest and tax) of $175 million, revenue of $809 million, and a margin of 21.6% in the year to December 2018. Qantas International had EBIT of $90 million, revenue of almost $3.7 billion, and a margin of just 2.4%. Clearly, loyalty programs can be very profitable for some companies. However, McKinsey's research suggests that, as a whole, companies that had higher loyalty spend also had EBITDA margins that were about 10 percent lower than companies in the same sectors that spent less on loyaltyi.
To create successful loyalty programs, executives need a holistic understanding of the concept of loyalty. They also need to be fully aware of what they want to accomplish with their loyalty program.
Casinos and Loyalty Programs
Almost every casino offers a loyalty program regardless of whether it is operating as a regional monopoly (Australia), a duopoly (Singapore), or within a truly competitive market environment (the City of Las Vegas with more than 100 casinos). While millions of dollars are spent each year on loyalty programs, it is very difficult to assess the effectiveness of these programs in terms of the bottom line.
In underscoring the challenges of determining loyalty program effectiveness, Yoo and Singh (2016) write, "Loyalty program research is difficult because of limitations such as self-selection bias and the lack of a control group. Self-selection bias occurs when regular users (those who already have been frequently using the brand) of a product enroll in a loyalty program. Comparing members to non-members could be misleading since those who do not enroll in a program are more likely to be occasional users (those who scarcely use the brand), and it is an extremely demanding task to obtain data from non-members.ii"
Academic research over the last twenty-five years has raised some serious issues about the utility of loyalty programs. Dowling and Uncles (1997) argue that in many cases, it is difficult for a firm's customer loyalty program to obtain a competitive advantage and that most firms decide to implement a loyalty program primarily because competitors have introduced similar programsiii.
Reinartz and Kumar (2002) found the relationship between loyalty and profitability to be much weaker than advocates of loyalty programs make it out to beiv. Mägi (2003) asserts that the effects of a customer loyalty program may be canceled out due to customers' membership in multiple loyalty programsv.
Given such damning evidence on the benefits of introducing a loyalty program, casino operators need to get back to the drawing board and ask some uncomfortable questions about the costs and benefits of their loyalty program. Undertaking this task requires a basic understanding of customer loyalty.
A Précis on Loyalty
Loyalty could be defined as consumers' preference for consistent visitation to and support for a specific casino over time. This definition incorporates both the attitude as well as the behavior of customers. The attitudinal part reflects a preference for a particular casino over alternative casinos and liking of the casino, while the behavioral component reflects the action of repeated patronage and advocacy.
Favorability of attitude and frequency of visitation/spend could be viewed together in the form of a 2x2 matrix, depicted in Figure 2. Ideally, you would want customers to have a strong favorable attitude toward the casino as well as frequent visitation and spend. This is represented by the top right quadrant in the matrix.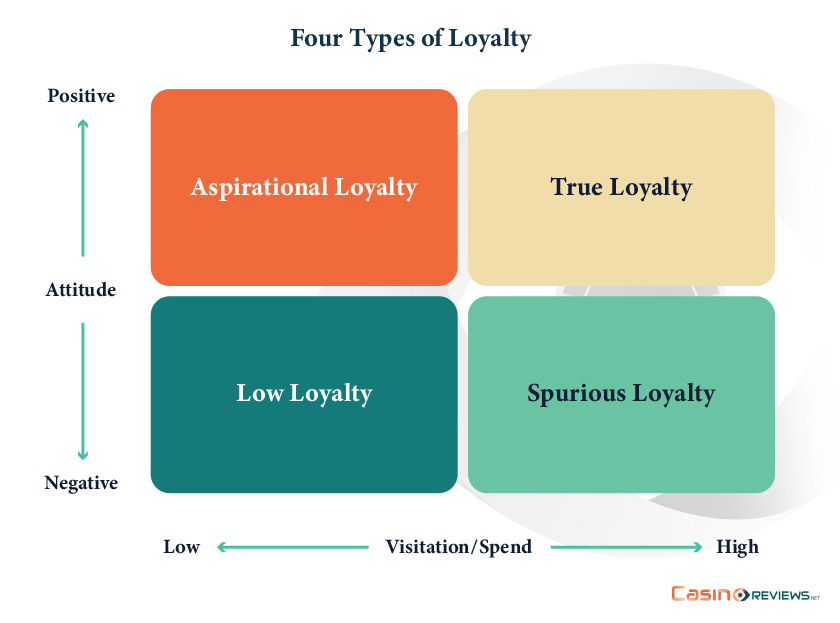 Figure 2: Four Types of Loyalty
There could be a group of customers who have high visitation/spend but a less than positive attitude toward the casino. This group could be characterized as having spurious loyalty. Customers in this quadrant may have no other casinos they can visit or may be spending money just to reach a particular tier.
Customers who have a negative attitude and low visitation and spend could be described as having low loyalty. In terms of customer retention, this group should be of least interest to the casino.
Finally, there may be customers who have a positive attitude toward the casino, but low visitation/spend. The most likely causes of low visitation and spend would be affordability or accessibility. Young customers, for instance, may not have the time or financial resources to visit the casino often despite having a positive orientation toward the casino. This group should be nurtured as they could become valued customers of tomorrow with an improvement in their earnings.
Tiered Programs
The basis of all loyalty programs is to encourage repeat business by offering rewards and providing targets at which various benefits can be achieved. Most casino loyalty programs are designed with several tiers of customer rewards based on historical play. Tiered programs classify customers into categories (e.g., bronze, silver, gold, and platinum) based on their theoretical loss during a certain time period. Tiers allow casinos to better reward higher revenue customers instead of spreading resources out across the entire loyalty program.
Loyalty program members are known to accelerate purchase behavior both in frequency and size as they approach the next tier. Delivering enhanced value and rewards to profitable customers can turn them into behaviorally loyal customers, who become even more profitable over time. Tiers create feelings of prestige for elite members while clarifying understanding of the relative position of lower-tier customers. It is important to keep membership numbers in elite tiers small and increase the number of subordinate tiers so as to increase perceptions of status.
In implementing tiered programs, it is essential that all frontline employees understand how the loyalty program functions. Customers often do not know how points and status credits work. Employees need to have an understanding of how the program operates and be able to explain the program specifics to customers. Lack of understanding of a loyalty program is a common ground for frustrated customers.
The Process of Designing Successful Loyalty Programs
Loyalty programs are expensive to implement, and the results often fall short of expectations. Casino companies desirous of having a successful loyalty program need to abide by ten key tenets.
Know what you want the program to accomplish.
The Cheshire cat in Lewis Carroll's Alice in Wonderland says, "If you don't know where you're going, any road will take you there." Creating a successful loyalty program starts with defining what should be gained from the effort. Unfortunately, many businesses have only a vague idea about the objectives behind their loyalty programs.
A loyalty program can realistically serve five goals: keep customers from defecting, win a greater share of customer wallet, stimulate additional purchases, yield insights into customer behavior and preferences, and turn a profit. Not all objectives will be equally met with every single loyalty program. Casino executives should prioritize these five objectives so that an appropriate loyalty program can be designed. For example, customer retention and customer share of wallet would be critical objectives in a highly competitive marketplace like Las Vegas but would not be nearly as important in regional monopoly markets like Australia.
Giving customers memorable treats that they would not consider buying with their own money is an excellent way with which to engage customers in a loyalty program. Research in consumer psychology shows that consumers prefer hedonic goods rather than utilitarian ones when receiving a gift. Consumers indulge more easily in luxury consumption when they get "something for nothing," as in the case of a gift or loyalty reward. Marriott Hotel, for example, rewards its loyal customers by offering a wide array of cultural events, such as tickets to top Broadway shows, while Mercedes Benz's loyalty program makes it possible to transform points into a flight in a MIG 29 combat aircraft.
Enlist Partners to Enhance Offers.
Partnerships with firms that loyalty programs members would appreciate is an excellent way to bolster the value of a loyalty program. Such alliances, according to McKinsey & Company, "can provide access to new consumers or markets, expand benefits, access additional data, increase brand awareness and positive brand halo effects based on the partner, and provide greater earning options that increase both engagement and value.vi"
However, care needs to be exercised in the choice of a partner as alliances can also backfire. There needs to be a values-fit between partners, and the casino company should ensure that the redemption process on partners' side does not cause frustration or disappointment for loyalty program members.
Data collected from loyalty programs can yield critical insights to drive better and more timely marketing and messaging decisions. Strategic mining of customer data has the potential to yield handsome "effectiveness profits". Effectiveness profits refer to the medium- to long-term profit consequences realized through the development of better knowledge about customer preferences.
One of the key objectives of a loyalty program is to gather key information about individuals, their behavior, and their preferences. This process of learning allows the firm to offer increasingly better-tailored value propositions to various customers. The improvement in the value proposition comes through effective product and communication offerings. Solid customer understanding is likely to generate a sustainable competitive advantage and yield the highest profits in the long run.
Create Strong Switching Barriers
Unlike data mining, which is geared toward effective profits, switching barriers built within a loyalty program create "efficiency profits." A loyalty program attempting to generate efficient profits works on the assumption that in the process of accumulating loyalty assets, customers build up switching costs. The rewards apparent in their current loyalty program make it an unattractive option for them to visit and spend money at other casinos.
Airlines' loyalty programs are built almost exclusively around switching barriers. Most rewards and status credits are contingent upon giving the airline an increasing share of wallet, which maximizes the airline's efficiency profit. In the case of casinos, the loyalty program should be designed to generate both effectiveness profits as well as efficiency profits.
Adopt and Embrace New Technology
Technologies such as Artificial Intelligence (AI), Deep Learning, and Intelligence Augmentation (IA) have enormous potential to generate customer insights, personalize loyalty rewards, and enhance customer retention at scale. Artificial Intelligence is basically the mechanism to incorporate human intelligence into machines through a set of rules (algorithms). Deep Learning is a sub-part of the broader family of Machine Learning which makes use of Neural Networks (similar to the neurons working in our brain) to mimic human brain-like behavior. Intelligence Augmentation or IA aims to use similar machine learning technologies to assist — rather than replace — humans.
These three technologies, used in conjunction with each other, yield impressive results. For example, AI can accurately identify which customers are at the risk of defection, while AI, deep learning, and IA can help determine what strategies to use to win back at-risk customers and provide employees with the knowledge required to interact with such customers. Combining machine learning with the existing power of the human brain means we get the best of both worlds: to accurately understand customers and provide customers with the human touch needed to form enduring and mutually satisfying relationships.
Most casino companies stop their customer base disaggregation at the level of tiers. Various rewards, events, and gifts provided to customers are determined by the customer's tier level. However, there exists a lot of heterogeneity across customers within a particular tier.
For example, many customers at the topmost tier tend to be Asian. Casinos, therefore, send out mooncakes to their top-tier customers during the Chinese New Year. While such a gesture will be well-received by Asian customers, the gift will be wasted on some important customers within the same tier who are not Asian. Sending free tickets for a UFC event to an eighty-year-old grandma would typically not make much sense! Segmentation of customers within each tier will allow the casino to better target each segment with meaningful offers.
Don't Mimic, Differentiate
Many casino companies offer a loyalty program to their guests because their competitors do. When competitors' offerings become the main—if not sole—motivation for a loyalty program, there's a natural tendency to mimic competitors' programs. If there is little differentiation across loyalty programs, customers' propensity for staying with a particular provider gets considerably diluted.
Even the names of tiers seem to be uniform across most loyalty programs (e.g., bronze, silver, gold, and platinum). One example of a company not in the gaming space that differentiates its loyalty program from others is Kisskill Lingerie. Each point earned is called a "kiss." Customers enter the first tier called "Flame" after the first kiss (purchase). 500 kisses turn you into a "Lover," and 1,000 kisses put you in the "Devoted" category. Every aspect of Kisskill's loyalty program is endowed with overtures of sex and romance, qualities that define the ethos of the company.
The Hard Rock Casino could take its lead from Kisskill. Instead of calling the tiers of its Wild Card Rewards Program Premier, Platinum, Elite, and X-Card, the company could choose tier names and offer rewards that better suit its positioning within the industry.
А good example in the gambling industry would be Cookie Casino, which offers an 8-tier VIP loyalty program with levels that match the casino's vision and theme, namely delicious desserts – from Level 1, Cookie, all the way up to level 8 – Cupcake.
All loyalty programs have members who don't redeem points or don't even know they exist. As a result, their points eventually expire, resulting in the phenomenon known as "Breakage". Designers of many casino loyalty programs view breakage as a positive thing, as it saves money for the program. However, the underlying causes of breakage may bring about considerable damage.
Reasons for breakage can include difficulties in redeeming points, members forgetting they're enrolled in a program, unappetizing rewards, and unrealistic reward thresholds. Whatever the causes, breakage ultimately disengages customers, a state that loyalty programs were designed to counter in the first place. Best loyalty programs engage their members to increase share of wallet, not rely on breakage to make the program financially viable.
Be Mindful of Program Limitations
Many casino companies have unrealistic expectations about their loyalty programs. The inconvenient truth is that a loyalty program cannot really create loyalty. Loyalty in its truest sense means faithfulness, devotion, and unswerving commitment. Nothing in any loyalty program can create such dedication among customers. Most customers are polyamorous and will remain so, regardless of the merits of a loyalty program.
Commitment, dedication, and attitudinal loyalty will result only from a compelling customer experience (CX) comprising all key touchpoints along the customer journey. When innovatively and authentically orchestrated, the customer journey shapes an appealing customer experience. The loyalty program then becomes the icing on the CX cake, nothing more, nothing less.
i Nadeau, Marie-Claude and Mark Singer (2014), "Making Loyalty Pay: Six Lessons from the Innovators," available at https://www.mckinsey.com/business-functions/marketing-and-sales/our-insights/making-loyalty-pay -six-lessons-from-the-innovators.
ii Yoo, Myongjee and Ashok Singh (2016), "Comparing Loyalty Program Tiering Strategies: An Investigation from the Gaming Industry," UNLV Gaming Research & Review Journal, 20(2), 19-40.
iii Dowling, Grahame and Mark Uncles (1997), "Do Customer Loyalty Programs Really Work," Sloan Management Review, 38(4), 71-82.
iv Reinartz, Werner and V. Kumar (2002), "The Mismanagement of Customer Loyalty," Harvard Business Review, 80(7), 86-94.
v Mägi, Ann W. (2003), "Share of Wallet in Retailing: The Effects of Customer Satisfaction, Loyalty Cards and Shopper Characteristics," Journal of Retailing, 79(2), 97-106.
vi José Carluccio, José, Oren Eizenman , and Phyllis Rothschild (2021), "Next in Loyalty: Eight Levers to Turn Customers into Fans," https://www.mckinsey.com/business-functions/marketing-and-sales/our-insights/next-in-loyalty-eight-levers-to-turn-customers-into-fans.