How to Avoid Getting Cheated in the Casino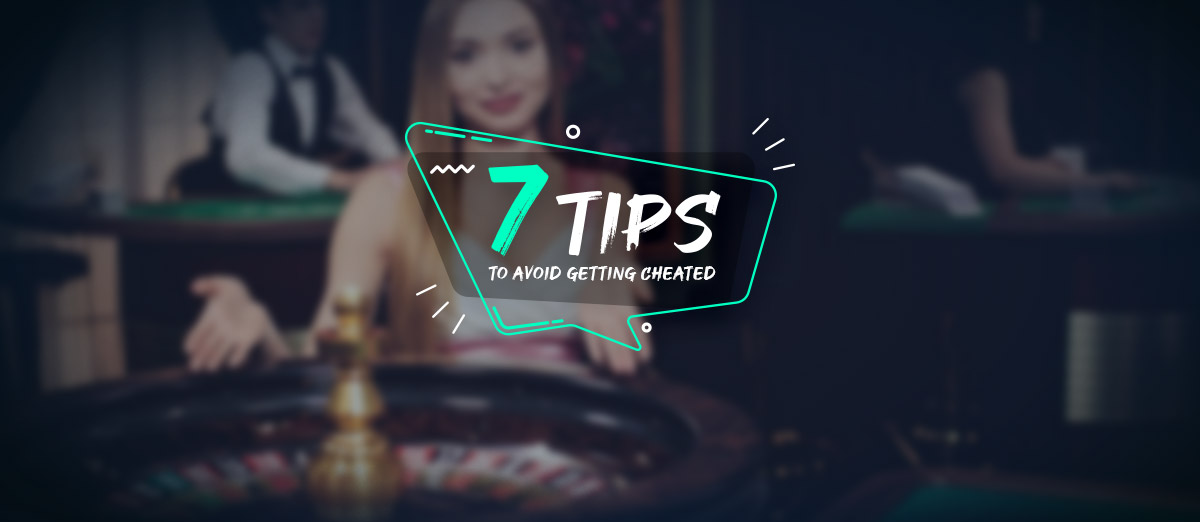 While you are very unlikely to get actually cheated by the casino, there are many ways to fall prey to some sort of cheating. While some of them are illegal, others are an inherent part of the way casinos operate in the first place.
I have been visiting live casinos for years and know most tricks that both the players and the casinos use to take advantage of the naive visitors. Therefore, make sure to go over these seven tips before your next visit to a brick and mortar casino, and you will likely save a big part of your bankroll.
1. Learn All You Can about Casinos
If you are planning a visit to a live casino, you should first learn all you possibly can about how they operate, which games offer what kind of returns, and what potential traps are waiting for you.
The truth is that the casino always wins in the long run against the entire pool of players who visit. However, that does not mean that all players lose the same portion of what they wager, as there are many factors in play.
The more you know, the more chance you will have to end your night as a winner, or at least lose the bare minimum.
While we should not forget that luck plays a big factor in all games on the floor, there is absolutely no need to give them what they want and fall for cheap traps that the casino tends to lay for the naive and rookie players.
2. Stay Sober and Alert
Drinking is part of the fun associated with the casinos, but I recommend never getting too drunk in one. There are many reasons for that, and they have to do with both your own inhibitions and predatory practices of the casinos and other players.
First of all, getting drunk means you will lose control of your own actions, at least to some extent. You may forget what you know about which games are the best for you and try to get lucky and gamble more than you actually should.
Secondly, the casino staff may approach you when you are drunk and try to get you to make mistakes such as play slots instead of table games or increase your bets to try and get lucky.
Finally, some people on casino floors might try to take advantage of you, steal your chips, or fool you into giving them money. You may normally never fall for this, but if you are too drunk, there is no telling what can happen.
3. Play Favorable Games
Since the plan is to stay mostly sober, we can now think about which games to play. It would be best if you always tried to play games with the highest RTP percentage, which means table games and video poker are your friends.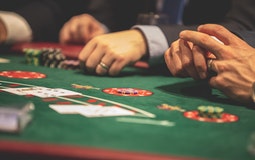 Slot machines may be loud and fun to play, but betting anything other than small amounts on them is usually a total waste. Live slot machines can have an RTP as low as 80%, which means they will be robbing you blind with very little chance of winning.
On the other hand, video poker and card games like blackjack and baccarat have an RTP of close to 99%, which means your budget will be safer by playing these games.
What's even more, playing games that are theoretically almost break-even means you will go on hot streaks more often and have a good chance of winning lots of money when you do, without risking too much.
4. Use Every Edge You Can
You should always make sure to gamble the right way, and that means putting yourself in as many favorable situations as you possibly can.
There are quite a few ways you can maximize your chances in a casino, ranging from using all available promotions to tracking progressive jackpot counters and looking for other profitable situations.
There is always risk involved when playing in a casino, but if they offer free playthrough tickets or entries to a big draw, you should capitalize on such offers.
Furthermore, if you are going to play games that include strategies like video poker or blackjack, you should make sure to know the right way to play to maximize your results in the long run.
5. Get Friendly with the Staff
Being friendly with the casino staff, especially in places like Las Vegas, can be incredibly beneficial to any casino player.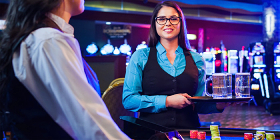 The staff has many ways of making your stay more pleasant and profitable, from giving you free drinks and food to reminding you to enter all possible promotions.
While I am not saying the casino staff will cheat for you if you are friendly, there is a pretty good chance you will get some opportunities other players don't get if you know the floor person or the waiter serving your food and drinks.
6. Avoid Sucker's Bets
Playing casino games may come with negative expected value in itself, but there is a big difference between just playing and playing the wrong way.
If you are playing table games, the fact is that in most cases, your expected value on basic bets will be pretty close to 0. However, the casino staff will try to talk you into making additional bets that come with very bad odds and a terrible RTP.
Things like taking insurance in blackjack or making side bets in baccarat or craps will most likely be terrible for your bottom line, even if you win in a particular hand.
It would help if you learned which bets have the best odds and stick to them and avoid betting on anything else that will decrease your winning chances. You may be gambling, but it doesn't mean you have to take every bet that's offered!
7. Don't Overstay Your Welcome
I can tell you from experience that the biggest mistake players make in casinos is that they stick around for too long!
Casino games are all set up to beat you in the long run. If you spend a couple of hours in the casino and win some money, it means you have been running well. It's probably time to call it a day! Staying in the casino for too many hours at one time is a recipe for disaster as there is very little chance to keep running well for an extended period of time.
If you do stay a while longer, maybe get some drinks with your friends and play the penny slots with your winnings, instead of trying to go big and end up losing it all back along with the cash you came in with.