Ahoy, Me Hearties: Spin the Reels of These Awesome Pirate Themed Slots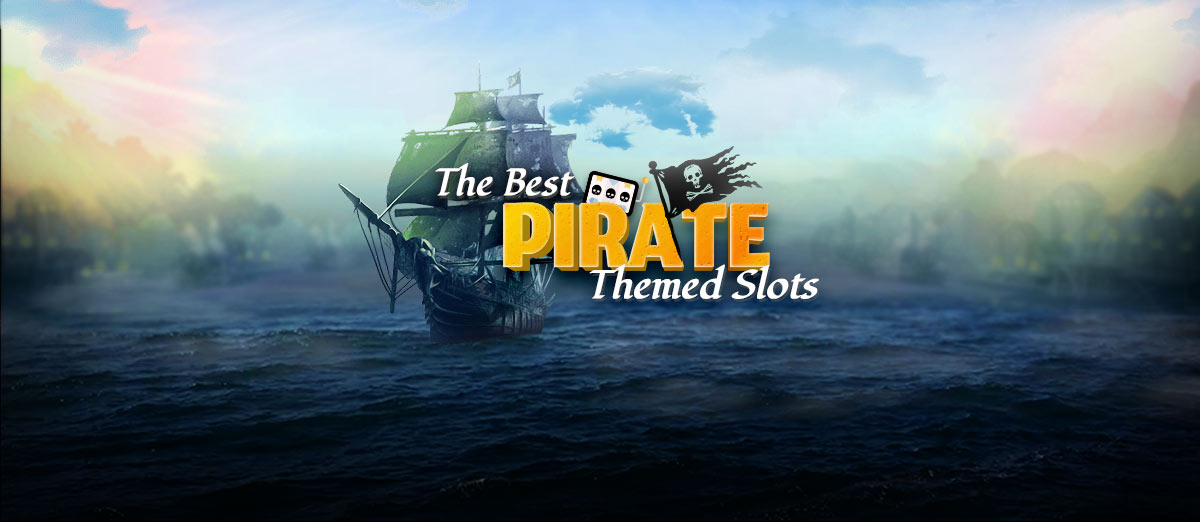 Hands up if you love a pirate-themed slot!
Everyone enjoys playing a slot which features a pirate or two, so you will be pleased to know that there are plenty of these games to choose from.
Most software developers have realized that there is a huge demand for games of this type, so in order to give the casino playing public exactly what they want, the quality of these slots must be of a very high standard to become successful.
With that in mind, let's take a look at some of our favorite pirate-themed slots.
Have a Peek inside Captain Quid's Treasure Chest
As you would probably expect, the software provider IGT have come up with a cracking pirate-themed slot with their highly entertaining game, Captain Quid's Treasure Chest.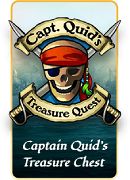 This is one of those slots which was available way before the advent of online casinos in the form of an arcade game, but it has been well adapted for online play.
It is arguably one of the most basic slots on the market with only fifteen pay-lines, but when you hit the Treasure Chest bonus round, any thoughts of this being a basic game will be long forgotten.
Forty free spins are on offer with a multiple of up to 10x, and when you also consider that there is a 50,000-coin jackpot, it won't be a matter of 'If' you play the Captain Quid's Treasure Chest slot but 'When' you play it!
Pirate Kingdom Megaways Will Keep You on Your Toes
Like most slots which utilize the Megaways playing system, Pirate Kingdom Megaways will keep you on your toes because there is always something going on to grab your attention.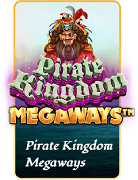 This is the first Megaways offering from Iron Dog Studio, and it is great news that they have chosen a pirate-related theme.
As you would expect with a Megaways slot, there is a breathtaking 117,649 ways to win and bonus rounds which can often result in some especially lucrative pay-outs.
Tumbling reels add to the excitement, and there are other fantastic features which you don't often see, including the option to buy free spins.
Well worth a look and the perfect game to play if you enjoy some pirate action.
Watch Out for the Loose Cannon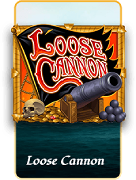 This slot has all the hallmarks of Microgaming slot in that you could replace the symbols, and it could be one of the many other slots in their catalog, but that takes nothing away from the entertainment value of the Loose Cannon slot.
It could be described as a basic slot with a cartoon feel to it, but it is a great game to play, especially if you are lucky enough to land some free spins.
Experience the Terror of the Seas with Ghost Pirates Slot
Any list of pirate-themed slots would not be complete without an offering from one of the most exciting and forward-thinking software developers on the market, NetEnt.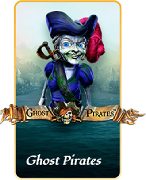 The graphics and backing soundtrack on the Ghost Pirates slot are on another level; after all, only NetEnt could come up with characters such as Peggy Rotten and One-Eyed Ed.
There is an attractive bonus round which consists of initial 25 free spins which can be retriggered, and you will know only too well if you have played NetEnt games before that this happens more than you would probably think.
To be perfectly honest with you, Ghost Pirates could quite easily pass as a Halloween themed slot because it does have a scary feel to it, so it wouldn't come as much of a surprise if NetEnt have killed two birds with one stone with this game as it will appeal to Pirate and Halloween enthusiasts alike.
Join Up with Captain Redbeard in the Fortunate 5 Slot
The Fortunate 5 slot is probably one of the best-known pirate-themed slots, and it is not difficult to understand why.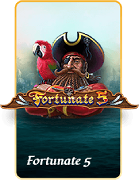 In typical Playtech fashion, they have developed a game which ticks all the right boxes in terms of graphics, soundtrack, the characters of the game, and the exciting nature of the gameplay.
When you take into account that the Fortunate 5 slot offers the opportunity to win five progressive jackpots, you will come to the realization that this is not only a slot that is fun to play but that it also gives players the chance to win extraordinary amounts of money.
Although it would be fair to say that no slot on the market is exactly difficult to play, there is a simplicity about Fortunate 5 which means that it will be towards the top of everyone's favorite pirate-themed slot list.
Grab Your Compass for the 1429 Uncharted Seas Slot
A list of pirate-themed slots cannot be complete without the enigmatic 1429 Uncharted Seas slot game.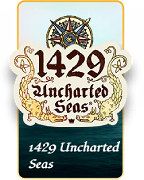 This offering from the slightly underrated developer, Thunderkick, is commonly regarded within the online casino industry as something of a classic, mainly because of the high RTP (return to player) figure of 98.5%.
This basically means that you don't have to wait very long for a win and lying-in wait for lucky players is a bonus round which starts off with fifty free spins and goes all the way up to one hundred.
Add some expanding wilds into the mix, and you are left with a mesmerizing slot which you would love to play even if you can't stand the sight of pirates and their antics.
Which Pirate Related Slot Will You Choose, That Is the Question?
The choice is yours. Every single one of the slots mentioned is guaranteed to give you a game to remember.
You have the basic slot in Loose Cannon, the almost amateur-looking slot in 1429 Uncharted Seas, or the Fortunate 5 slot, which, if you are lucky enough, can reward you with life-changing prizes through the progressive jackpots which the game is famous for.
Whichever slot you decide on, remember to enjoy the experience and hold on for the ride!