Poker Staking – Big Money behind Professional Poker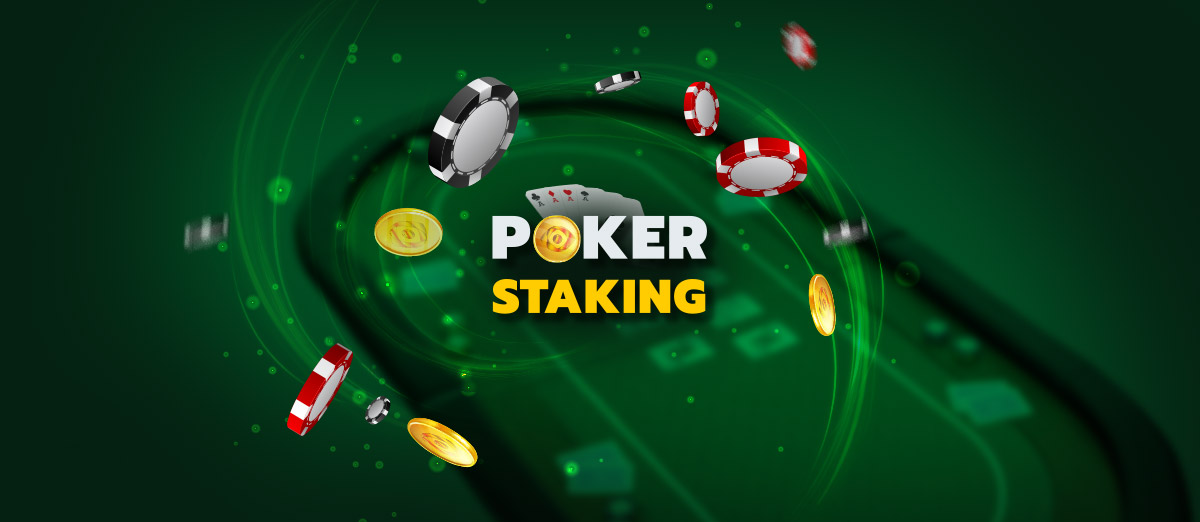 Poker staking is the act of backing a player by putting cash up on his behalf and eventually receiving a share of the money won. When we mention staking, you may think about some broke low-stakes players who need other people's money to play and not about high-stakes tournaments with the best players in the world.
However, this assumption would be wrong, as staking is very common in the biggest games worldwide.
This time around, I look at poker staking in the high-stakes community, some well-known poker backers, and a few horror stories that happened in poker staking over the years.
Staking in High-Stakes Poker
While recreational players sometimes look down on players playing on a stake, every pro will tell you there is absolutely nothing to be ashamed of.
Some of the biggest names in the poker world, such as 10-time WSOP champion Phil Ivey and the online heads-up phenom Doug Polk have been staked at some points in their careers or have sold action in games they were playing in.
The Highroller community has come alive in recent years. Players swapping action and selling pieces of their tournaments to other players and external backers have become the norm.
Of course, the reason is that while high-stakes poker comes with a lot of potential rewards, it also carries huge risks in the short run.
Sitting in a $250.000 tournament where 10 to 20% of the field are businessmen who are not very good at the game is a very lucrative proposition, but not every player has the bankroll for that.
This is why some of the Highroller superstars like Dominik Nitsche, Fedor Holz, or Tobias Reinkemeier almost always swap or sell pieces of their tournament buy-ins to offset the variance.
What's even more, high-stakes professionals also include "markup" when selling action, thus charging a fee on their backer's investments. This way, players profit from being staked, offsetting the fact they will have to play chunks of multimillion scores when they hit them.
Jason Mercier's Take on Staking in Poker
Easily one of the most well-known names in the poker world, Jason Mercier became famous over the years for staking many successful tournament professionals on the live circuit. Jason, who accumulated almost $20 million in live tournament earnings during his career, was a great example of someone who had both the money and the expertise needed to get into poker staking.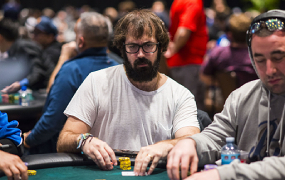 The five-time WSOP champion and one-time EPT champion kicked off his staking career in 2012 when he was at the peak of his popularity and success. That said, Jason has spoken about his success in poker staking and the industry in general with mixed feelings. While Mercier claims to have made money from staking players for high-stakes tournaments, he also explains that it's not an easy way to make money without risks.
However, if you take a look at the results of some of the high-profile names Jason staked, such as Daniel O'Brien, Allen Beri, and Brent Hanks, you will quickly realize just how common staking is even in the high-stakes poker community.
Jamie Gold – Winning the Main Event on a Stake
The 2006 WSOP Main Event champion remains one of the most colorful characters in the poker world to this day, as the shenanigans he showed during his performance made for amazing TV.
While he was far from the best poker player in the massive Main Event field that year, Gold's unique playing style paid off on occasion as he went on to win the coveted bracelet and $12.000.000 of cold hard cash. Jamie was now $12 million richer on the face of things, but this was not quite true.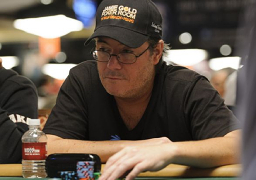 Soon after he won the tournament, stories started circling that Jamie owed some of the money to a backer. Jamie's case was not as clear-cut as some other staking deals, as he was bought into the tournament by Bodog Poker, one of the poker sites who were fighting for marketing exposure at the time.
Bodog bought Jamie into the Main Event as part of their marketing scheme, as Gold was a celebrity of sorts and would almost certainly get some TV time wearing a Bodog patch. However, Jamie had agreed with the TV producer who helped him get into the tournament, Bruce Crispin Leyser, that he would pay him half of his tournament winnings.
The case went to court, as Gold seemed reluctant to pay up, which is one of the biggest dangers of staking players for big tournaments, especially as some courts won't even consider resolving gambling deals. The WSOP champion eventually settled the case and claimed it was all a big misunderstanding and that he always wanted to pay. However, Gold's story was a cautionary tale for anyone looking to stake players into massive tournaments like the Main Event.
Even Phil Ivey Gets Staked
Back in 2019, poker legend Phil Ivey was in some trouble with the law, as the Nevada courts decided he needed to pay back over $10 million he won while playing baccarat at the Borgata after the edge-sorting scandal was brought into the light.
This, of course, is a separate story and not directly related to poker staking, but it helped the poker world discover that even Phil Ivey gets backed to play poker on occasion.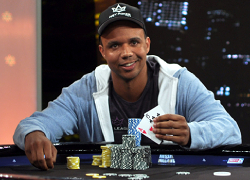 Ivey entered the 2019 Poker Players Championship at the WSOP and cashed the tournament for $124.410 after placing eight. This was not a significant result in his career, but it would make the headlines.
The money was seized by the US Marshalls almost immediately and was not paid out to the player. However, it turned out that the money wasn't all Ivey's at all, as he was backed for the tournament. Fellow high-stakes pros Daniel "Jungleman" Cates and Illya Trincher filed a complaint, claiming they had backed the player for the tournament and wanted their share to be paid out.
The court case ended up with Ivey's backers getting their original buy-in and their share of Ivey's profits back, as staking deals are enforceable in Nevada. As far as we know, Ivey doesn't regularly play such events staked, but the fact he did so in 2019 tells interesting things about just how big the poker staking world actually is.
The Birth of Staking Platforms
For years, poker staking was done privately among the players, their friends, or on poker forums which had special sections where everyone would discuss backing or selling action.
However, some very shrewd businessmen who are not poker players noticed that poker staking was much like the stock market or forex trading and decided to give it a shot as an investment opportunity.
They started YouStake, a platform that allows players to sell their action or buy other players' action without the extra steps that poker forums require.
Now, poker superstars like Phil Hellmuth can be seen regularly selling their action at YouStake, making the platform an important part of the modern poker community, and there are more sites like that.
All of this shows that when you see millions on the line in the live event, it doesn't mean players are actually getting all of it to themselves or that they even risk their own money, to begin with. Quite the contrary, staking is much more common than you probably think in the high-stakes poker world.