Betfair Signs a Main Sponsor Deal with Brazilian Club Cruzeiro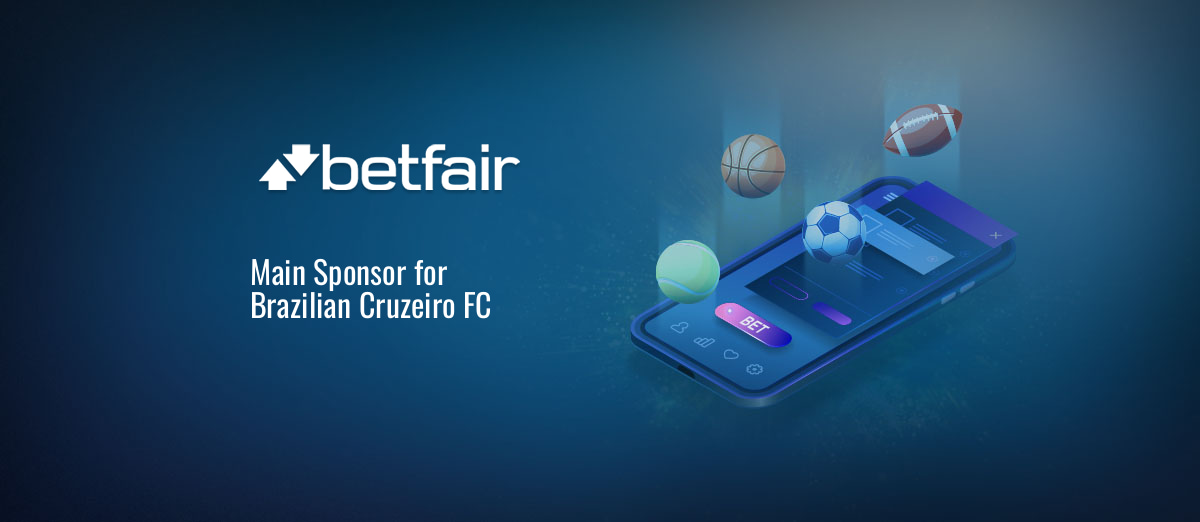 Betfair, the world's leading betting exchange, has announced a main sponsorship deal with the Brazilian football club Cruzeiro Esporte Clube.
This deal comes as the football team is still celebrating a return to the top-level league in Brazil, Série A, following promotion last season.
The agreement is 2 years long, and as part of its terms, the branding and logo of Betfair will be displayed on the shirts and training kits of the players at the Cruzeiro club.
Also, this partnership covers both the men's and women's teams at Cruzeiro, as Betfair believes including the Women's team in this deal will raise the brand awareness of the exchange to a potentially new audience.
Betfair will also have its branding and logo displayed prominently around the stadium during the Cruzeiro homes games, including on the stands and as part of the backdrop during interviews.
This historic partnership is the size of Cruzeiro. It has a lot of strength, a huge potential. The club is going through a very special moment. With serious and professional work, we are recovering the fans' trust, which is fundamental for us. Closing with Betfair, one of the giants in its segment, is an important step on Cruzeiro's way back to its well-deserved prominent position in Brazilian football.
As the main sponsor Betfair has planned to run promotions and activities for fans of the football club. Fans of Cruzeiro will have the opportunity to win a range of prizes and VIP tickets for home games.
his partnership is a demonstration of Betfair's commitment and investment in the club's professional men's and women's teams without losing focus on what is most precious to Cruzeiro: the fans. With Betfair, the game is different, and we put fans at the heart of everything we do to bring them experiences that only Betfair can offer.