Betmotion Signs Presenter Dani Boaventura as Brand Ambassador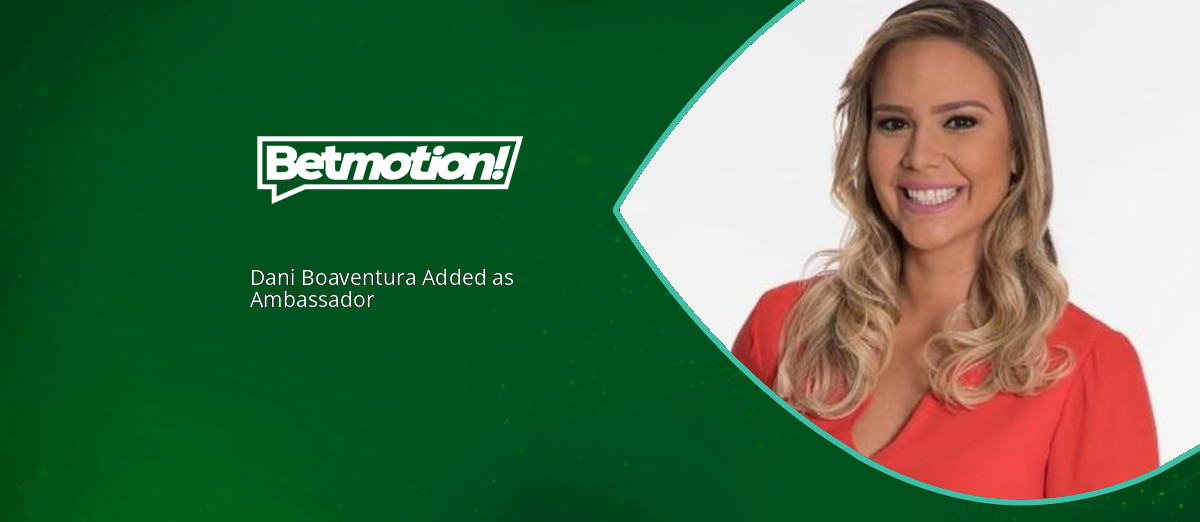 One of Latin America's leading Casino and Sportsbook operators, Betmotion, has signed Dani Boaventura as its latest Brand Ambassador and added her to its broadcast team.
Boaventura is a seasoned journalist and popular presenter with nearly 10 years of experience on ESPN Brasil, where she has covered major sporting events, including the World Cup and the Olympic Games.
Boaventura currently works as a digital content generator, and in her new role at Betmotion, she will act as a host on the operator's media platform. Betmotion also hopes they will be able to engage with the thousands of followers that Boaventura reaches on social media and raise awareness of the operator with this audience.
Dani fills an important gap in our team of ambassadors as she dominates sports media thanks to her powerful personality and knowledge. We are very happy to develop branded content with her
As part of the broadcast team at Betmotion, Boaventura joins the social media influencers Negrete and Billy, international goalkeeper Everson, and the fighter Mackenzie Dern.
I always say that sports journalism is entertainment with credibility. Betmotion's experience and seriousness allow me to take this mentality to a new segment. I come with tips for sports betting and to engage with a new audience. I'm very excited, and I hope to have fun.