Disney Discloses Plans to Roll Out DFS and Sports Betting on ESPN+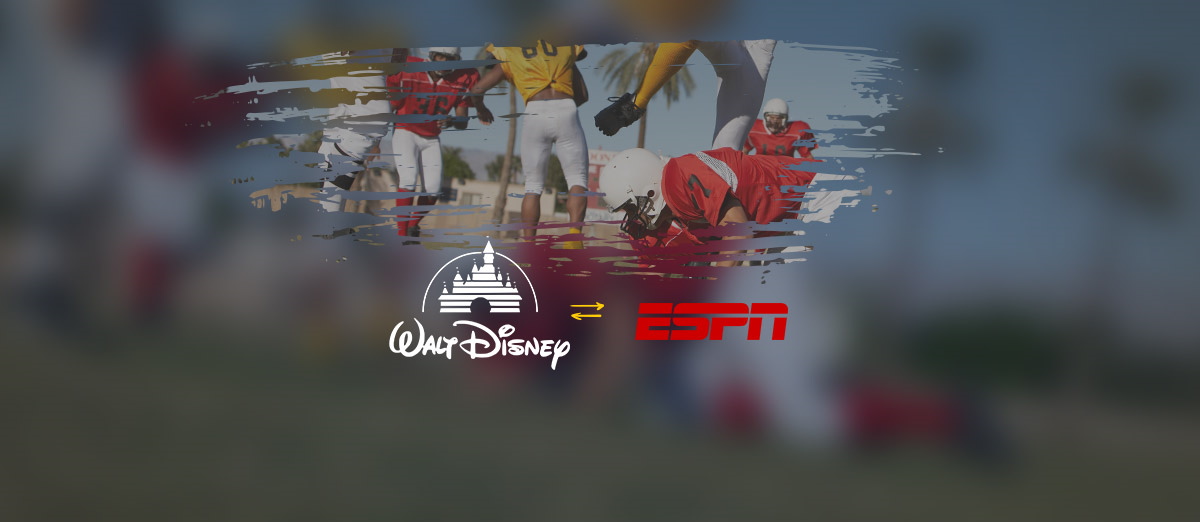 ESPN is continuing its push into the sports betting sector, with owner Disney seemingly supporting the move. The American sports media brand has signed itself into two separate multi-year agreements to provide sports betting and daily fantasy sports (DFS). And the companies that it has signed up with? Caesars Entertainment and DraftKings.

The agreements will see ESPN start providing content that is linked to both of the gambling companies' sports betting operations. Through doing so, ESPN will also be promoting its own sports gambling content, making it a beneficial deal for all three brands involved.
It was back in May 2018 that the US Supreme Court took the decision to abolish the PASPA law, which effectively outlawed sports betting in the country. Since that time, 22 US states, plus Washington DC, have taken the decision to legalize sports betting within, with another seven having active legislation in place, too.
Of course, the coronavirus pandemic has seen places all over the United States suffering from shortfall, meaning that the introduction of legal sports betting could cover some of that loss. Because of this, Disney sees it as quite the opportunity to leverage ESPN's popularity and push it forward as the dominant sports broadcaster, so it will better connect with the country's gambling community.
Disney already holds a 6% minority stake in DraftKings after it acquired Twenty-First Century Fox. This brand will now become the exclusive DFS and co-exclusive sportsbook link-out provider connected to the ESPN sports TV network. The brand will therefore appear on TV shows provided by the broadcaster.
At the same time, as part of the multi-year deal agreement, the Caesars Sportsbook provided by William Hill will become a sponsor of ESPN's fantasy sports products. Caesars will also operate as the sole provider of exclusive odds for ESPN.