Entain's Smart Deal to Shoot Them for the Stars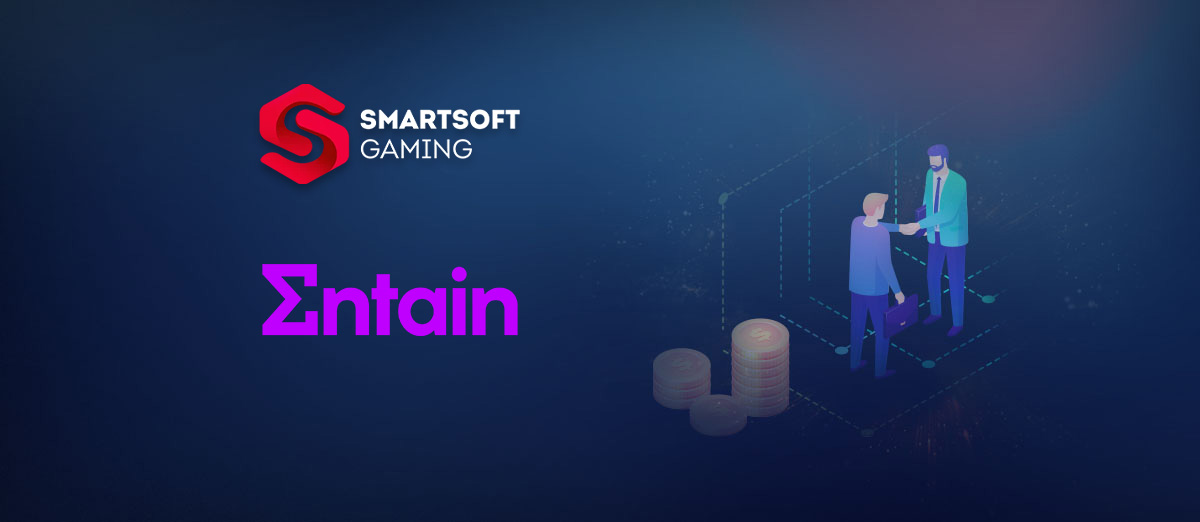 It could sensibly be said that online gambling conglomerate Entain (previously GVC Holdings) has been considered the 'center of the gambling universe' when it comes to the iGaming industry.
Undeniably, yet contentiously perched in the number one spot for behemoths in the industry, with in excess of 25 brands under its ever-expanding umbrella, it appears that everything it touches turns to gold.
As such, this cannot be argued, following the inking of a rather blockbuster deal with Smartsoft Gaming, which is likely to send ricochets around the rest of the gambling galaxy, by all accounts, a pretty sweet deal.
The agreement means that Entain will gain access to one of the biggest up-and-coming software provider's portfolios at the minute, Smartsoft Gaming.
A New Time to Shine for Entain?
With ever-increasing challenges industry-wide, the USA market notwithstanding, and, as such, a need to stay competitive, Entain has pounced to ensure that it can skyrocket itself back into the center of the gambling universe.
In this industry, there are no prizes for second-best - the company, clearly understanding that its competitors are preparing themselves for what is going to be one of the biggest commercial arms races in industrial history, is seemingly gearing up.
A flagship deal with Smartsoft Gaming will see all of Entain's brands be able to access the software provider's 'next level' suite of games in order to accelerate its position among the very best.
However, this just didn't happen overnight. Like all things in the universe, good things take time, and due to Smartsoft's existing deal with Entain, in which it supplied games to its gradually progressive brand, Crystalbet, this has naturally led to a more synergistic relationship. And one that could also significantly elevate Smartsoft's status.
Smartsoft Gaming has built its reputation as a pioneer in non-traditional casino games, with a constant focus on innovation and user experience.
Entain has been our great partner on a local scale, and now having our games live on Entain brands globally is a fantastic opportunity and yet another endorsement that SmartSoft is the best-in-class.
Arguably the shining star in Smartsoft's galaxy of gems is the highly-sought after JetX title, which reportedly is being hailed as an innovative milestone for the online gambling industry and one that should see Entain's metaphorical and possibly figurative stock rise considerably.
Do Entain Have a Point to Prove?
"USA, USA!" - at least for the last couple of years, that appears to be what the tagline has been in the iGaming industry. For all intents and purposes, it seemed that the US brands were flexing their muscles, keen to show that they could become the major magnetic pull.
Entain briefly and without much effort reminded everyone how much of a powerhouse it was when it swatted away advances from DraftKings, without much effort, to purchase it, due to its ever-growing hand in the US market, with its joint venture with MGM Resorts International, of leading US online brand BetMGM.
Extending its current deal with Smartsoft Gaming could well lead to the reinvigoration of its current brands and elevate them considerably in an industry that is becoming ever more competitive worldwide.
Whether or not its status is progressed further remains to be seen - does it need to be, or has the giant become complacent in recent years? It is a question that could well lead to further astute deals as the industry's continued aspirational difference-maker vies to compete for top-spot.