Holland Casino Set to Bounce Back
After a harrowing period, due to the pandemic, Holland Casino are starting to see the green shoots of recovery with fourteen of their casinos reopening over the past six months and other due to reopen soon.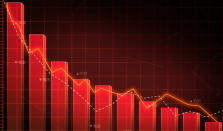 The turnover for the first six months of the year have shown results which give an indication of the torrid times Holland Casino has been experiencing.
A loss of €37.8million was revealed for 2020 compared with a turnover of €28.8 million for the first six months of this year.
The CEO of Holland Casino, Erwin van Lambaart, reiterated the problems which the group have experienced but still showed a high degree of optimism, "Although Corona has also hit our company head-on in the first half of 2021, notably our anniversary year in which we exist 45 years, we still look ahead with confidence. All in all, the Netherlands was deprived of legal casino offerings for almost a year, but now that the Corona measures are disappearing little by little in the Netherlands, recovery is in sight. The resilience and dedication of our people, the general support measures from the Government, and a clear strategic investment vision for our future make us strong. We see bright spots in the potential offer of online games of chance as of 1 October next, for which we have applied for a license and the opening of our new world-class casino branches in Venlo and Utrecht."
The CFO of Holland Casino, Ruud Bergervoet, added, "Fortunately, we were once again able to have sufficient liquid assets in the past six months to get through this difficult period of closure. The significant tax debt of €190.5m is offset by a strong liquidity position without bank debt. We are therefore considering paying off this tax debt more quickly if no new Corona measures are introduced, and the recovery actually continues. The results after June are promising in that regard."