Lawmakers in Nebraska Urging College Sports Betting Approval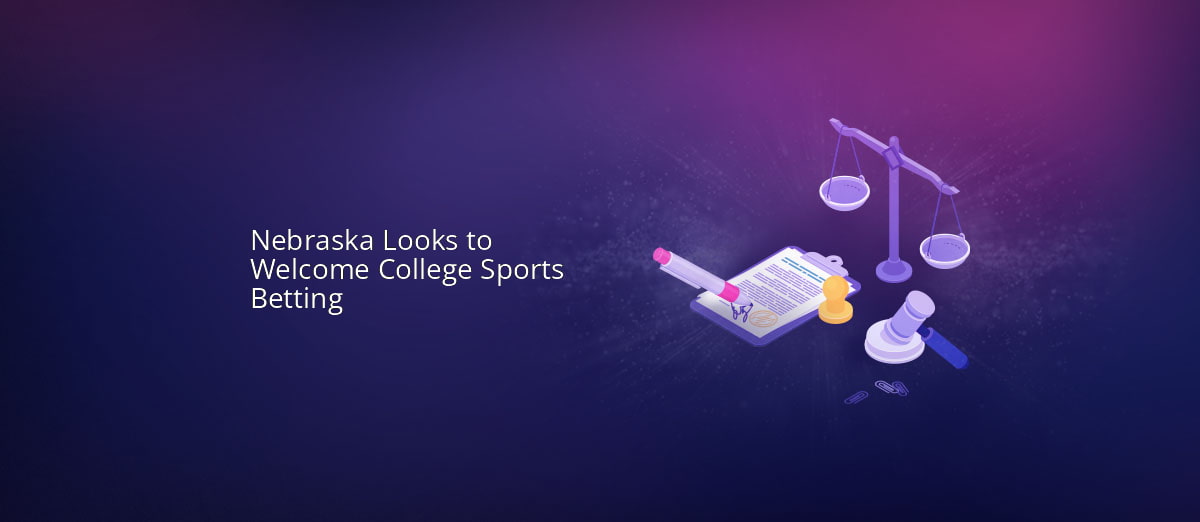 In what is arguably one of the most controversial moves in the history of the US online gambling industry's history, the powers are ambitiously attempting to push through a law that would allow for legal online sports betting to take place on college campuses.
What is perhaps more astonishing about this revelation is that Nebraska itself is yet to even legalize online sports betting across the state.
Retail gambling was approved in the summer of 2021, and as such, there are a handful of casinos and racinos that residents can attend, as long as these do not interfere with collegiate sports teams.
How Likely Is This to Happen?
Inevitably, there are a significant number of obstacles to surmount before this happens. If it happens, though, what cannot be denied, is that lawmakers are pushing quite hard to make sure that this materializes.
What is even more intriguing is that this has come about because of a new bill (LB 168), being introduced this week by state Senator Eliot Bostar, which requests that the current ban on college sports wagering be scrapped so that bets can take place on in-state college sporting events.
However, there is also an incentive that would mean any taxes generated from these wagers could then be used to supplement state college scholarships through the Nebraska Opportunity Grant Fund, with this understood to be currently under threat because of a decrease in lottery revenue, due to an increase in casino gambling.
It would be this, if anything, that would sweeten the proposed deal, and Bostar indicates that the current ban that prevents in-state wagering on college events and teams doesn't make sense.
We're talking about gambling on the same team, the same players, doing the same activities. Treating it differently simply based on the geography of where the competitions are taking place doesn't seem like good policy.
Are There Any Possible Dangers?
Already, there has been substantial opposition to this proposal, with Pat Loontjer - Executive Director of Gambling with the Good Life, reportedly suggesting that approving this bill could possibly put college coaches and players in danger.
It could also cause college attendees substantial harm, with legal gambling banned for college students across the US, and this, could, as a result, cause too much temptation.
While decreasing the current legal gambling age is still relatively unclear, it would still mean that any sportsbook that gets approval would need a strict screening process to make sure that no underage person gained access to its site.
Problem gambling among students will be the last thing that colleges across the state are likely to want, and, as a result, it means that any consideration of this bill being passed will need to take this heavily into account.