Wynn Resorts Suffer Revenue Decline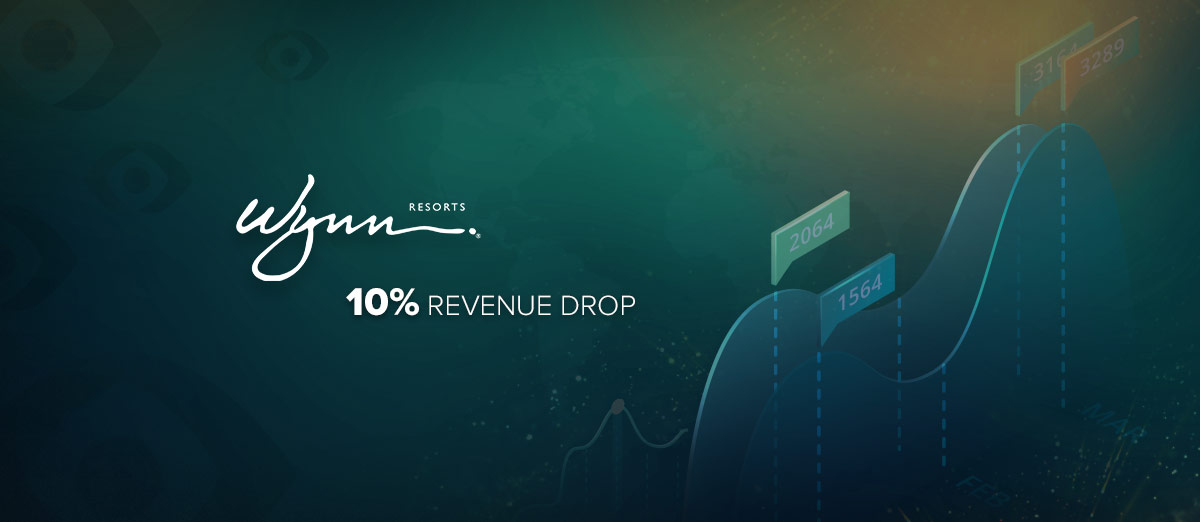 A 10 percent decline in revenue for Wynn Resorts in the third quarter of this year has left the gambling giant rethinking certain tactical decisions around its Macao operation.
Despite the US division of its business recording strong results, both of its Macau-based properties, Wynn Palace and Wynn Macao, have seen staggering drops in revenue, year-on-year, which has affected the balance sheet considerably.
However, although the concern is warranted, the management committee was quick to respond to the market conditions and was able to streamline the business to stem the bleeding.
What Has Affected Macaos Performance?
While it was always going to be somewhat of an uphill task to dominate (when compared to the US) in Macao with the level of competition in a small market, there have been factors outside of the company's control that hasn't helped factors.
Continued travel restrictions and sporadic lockdowns due to more COVID-19 outbreaks paused business, and there is hope that Beijing can adopt more of a relaxed policy concerning this issue.
Results for the third quarter saw the revenue for Wynn Palace fall by 58 percent year-on-year to $75.2 million, compared to analyst estimates of $77 million, while Wynn Macao reported a year-on-year drop of 69 percent to $40.4 million - estimates being $62 million.
Can the Macao Issue Be Solved for Wynn?
What perhaps a number of gambling companies have been slow to realize is that the culture in Macao could not be any more different when compared to other markets such as the US (Las Vegas, Atlantic City).
There is more of a demand for a unique, exclusive experience and less focus on the glitz that 'Vegas' is known for. Most visitors want an authentic, genuine gambling experience, and, as a result, the VIP market in Macao has a lot of promise.
It is here where Wynn needs to focus and identify that the US arm and Macao arm are two completely different entities in more ways than one.
Offering a VIP experience to its patrons like no other can certainly help this division of the business to flourish, where guests are treated like royalty and feel comfortable consistently.