R. Paul Wilson On: Exploiting Casino Weaknesses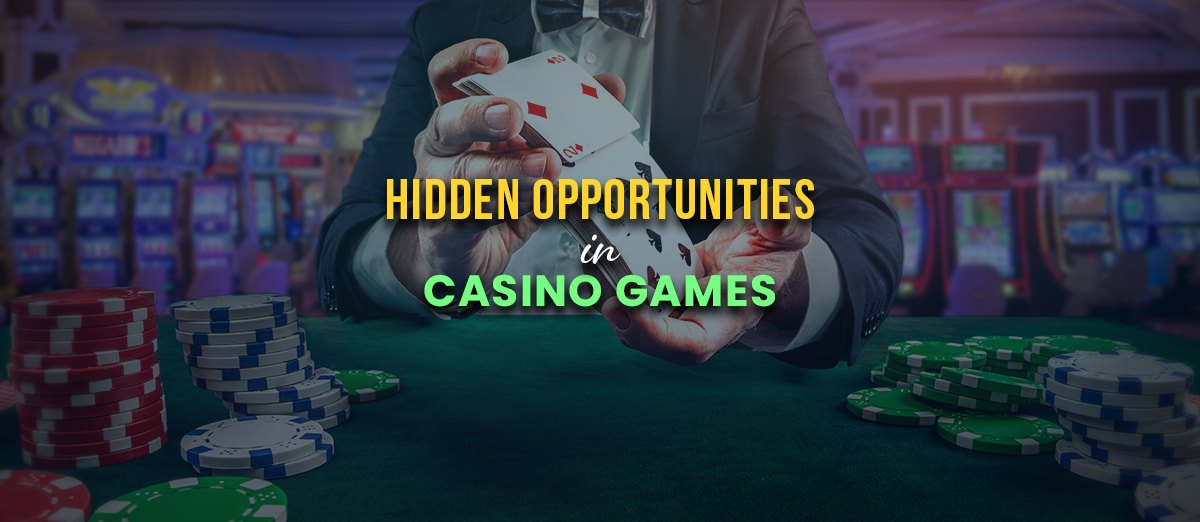 Casinos work hard to protect themselves from cheaters and advantage players, but as the industry expands and evolves in all directions, mistakes are bound to be made or weaknesses unnoticed as new versions of old games appear. Smart gamblers - whether online or in physical casinos - would be wise to keep a close eye on variations of the games they play for possible flaws that might be used against the house.
Spotting the Unintentional Casino Advantage
In the late 1990s, I met a friend for dinner at The Peppermill Restaurant on Las Vegas Boulevard to catch up and chat, but I could quickly tell he had other business on his mind. As soon as our orders were taken, he leaned closer and asked me quietly:
"How well do you see in those things?"
He was referring to my glasses, which at that time were round, horn-rimmed, small frames (this was pre-Harry Potter, I assure you) that I needed to see at a distance. This news (that I needed them to see things that were far away) was disappointing because what he wanted was someone who could spot the index of a playing card from ten to twenty feet away. Regardless, he paid for dinner and convinced me to take a drive to a land-based casino way off-strip, where he found us a spot at the bar to observe the gaming floor.
He pointed out two blackjack tables, close enough to see from one to the next and at such an angle that a player on first base at one table might be able to see the dealer's hole card on the other.
Badly laid-out gaming floors are nothing new but are worthless if dealers protect their cards properly - what you really need is a weak dealer who lifts cards too high or - better yet - exposes their hole card during the deal. This was exactly what he had found and as dealers changed shifts, my friend pointed out his candidate, who luckily stepped up to the exact table we needed. Thirty minutes later, we sat at the nearby table with a clear view of cards being dealt across from us, and sure enough, we could clearly see indexes as the dealer slid their face-down hole card under their up card.
All we needed to do was signal between the two tables, and we'd be playing with an enormous advantage. The problem, as it turned out, was not just that I needed glasses; I was also too tall in the chair, forcing me to lean down to see across to the other dealer's hole card! After an hour, we took off while my friend called shorter people to ask about their eyesight. I later heard he returned to the casino with a new "assistant" but found other advantage players already making a fortune!
Is this advantage play considered cheating? I don't think so. No one asked the dealer to lift their cards that way, and if a casino hasn't spotted this kind of problem, I believe players are free to take all available advantages.
Casino operators would disagree, of course, but would avoid the debate if they took better precautions and monitored the game on both sides of the table.
Gambling's Hidden Opportunities
Finding this kind of legal advantage - or weakness - sounds like a potential goldmine but even the most profitable scenarios can quickly be ruined when over-eager players wake up security by hitting a weak game too hard.
There are exceptions to that rule, such as the ridiculous "shuffling machine" that interlaced cards visibly from two stacks into a third, combined stack that was immediately placed into a dealing shoe. That shuffler was so predictable; advantage players had to form a queue to play against it before the machine was quickly retired after several (very expensive) days on the floor. That POS shuffler was always destined to get trashed as soon as the casino realized how weak it was, so hitting the game as hard and as fast as possible was clearly the best solution.
Could such an obvious weakness happen to the constantly evolving Las Vegas today? Maybe.
On a recent visit to Vegas to direct a project in a major property, I was socializing with producers and crew when I noticed a new variation of an old game that seemed to be designed with an inherent weakness. After watching a friend play multiple rounds, I began to see a predictable pattern and the more I watched, the more I realized I might be looking at another potential jackpot.
What was the game? I'm not saying.
Where was it being played? I'm not saying that either, but I found versions in several casinos, clearly popular with tourists and casual players with a sizeable maximum bet that could be leveraged for a very profitable - but revealing - playing session. And therein lies the problem: The game is usually played for small stakes, and while large betting limits exist, it would no doubt attract serious attention from dealers, pit bosses, managers and probably the janitors if you tried to bet the limit! If someone started winning big bets at this table, I predict the game would quickly be shut down, but that doesn't mean it shouldn't happen!
Exploiting Casino Flaws
So, how do you take advantage of this kind of weakness before the game gets trashed?
First, you need to be absolutely certain that the vulnerability is real and that it takes time to prove the weakness exists on all tables around town. Next, you'd want to make sure the apparent flaw isn't just a convenient method to play more rounds for small stakes and that the procedure doesn't change whenever larger bets are made. I've seen this ploy in UK Blackjack games where decks are shuffled in a very predictable manner for locals, but that shuffling procedure is changed whenever unknown players step up to the table with larger (more dangerous) stacks.
But what if the advantage holds up to scrutiny and there really is gold in 'them hills'?
If the advantage is real, perhaps a coordinated attack is warranted - hitting every table in every casino that offers this game on the same day because, by the end of that first night, I'd be shocked if the game wasn't yanked from every floor in town!
How much could be made in one night (or weekend) with such an aggressive strategy?
It really depends on how long it takes for each casino to wake up and how quickly the information is shared between them; once the cat is out of the bag, I'm certain the game would vanish like David Copperfield.
Such opportunities are not limited to live play, and we'll explore online alternatives soon.
Bottom Line
Right now, I'm only sharing information about this game with close friends - maybe some money will be made in the near future but one thing's for sure: Vulnerable games continue to find their way onto live gaming floors, and all of us should keep an eye out for potential profits on the back of poor game design.
Casino culture detests the idea of outsiders pointing out the gaps in their armor, and even though advantage players regularly exploit game or procedure flaws, the industry continues to resist valuable advice, which would save them millions of dollars in the long run.