Influence of Proposed Affordability Checks on the UK Gambling Industry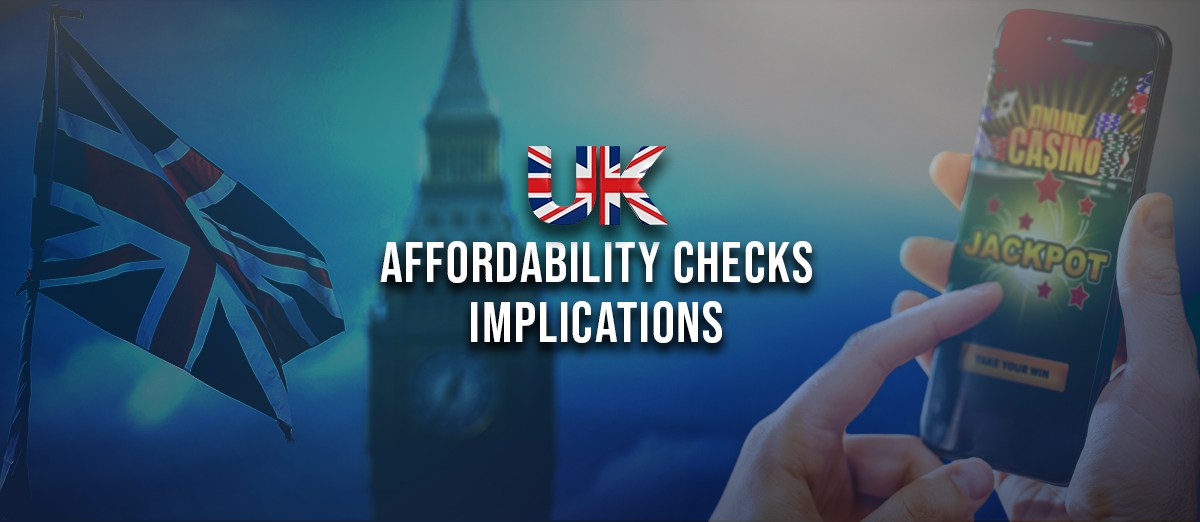 The UK gambling industry has, for the best part of two decades, been left to its own devices. Following regulation in the mid-2000s, with the Gambling Act 2005, which laid out certain criteria for gambling operators wishing to enter the UK market, the industry has essentially run itself without much interference. It quickly became one of the most lucrative sectors for the government in terms of taxation that operators had to contribute, which, in turn, helped to benefit many sectors of society.
Of course, there had been a certain amount of pressure from organizations and gambling charities advocating reform and more stringent policies being introduced in terms of responsible gambling. These, in turn, were introduced, having been made mandatory by the UKGC (UK Gambling Commission), though in terms of a major crackdown, nothing really materialized. It didn't appear to have much influence on the reduction of gambling addiction or, indeed, the prevention of this.
KYC (Know Your Customer) checks were also introduced, which became uniform across several other markets. These required operators to gather as much information about their customers as possible at the registration stage, essentially ensuring that the customer had the financial means to be able to gamble.
Eventual reform came in April 2023 through a long-awaited bill that had been delayed three years from when it was initially proposed. It enforced live online casinos and betting sites that offered their services in the UK to introduce a number of crackdowns and new policies.
One of the main changes was enforcing gambling limits for online slots, in addition to others, such as product controls to make games safer and ensuring the bonuses and promotions do not lead to excessive gambling.
While this is still in its early stages, it appears that UKGC is still not satisfied, which has led to the proposal of affordability checks for gamblers who wish to sign up for online gambling platforms, something that has had a mixed response.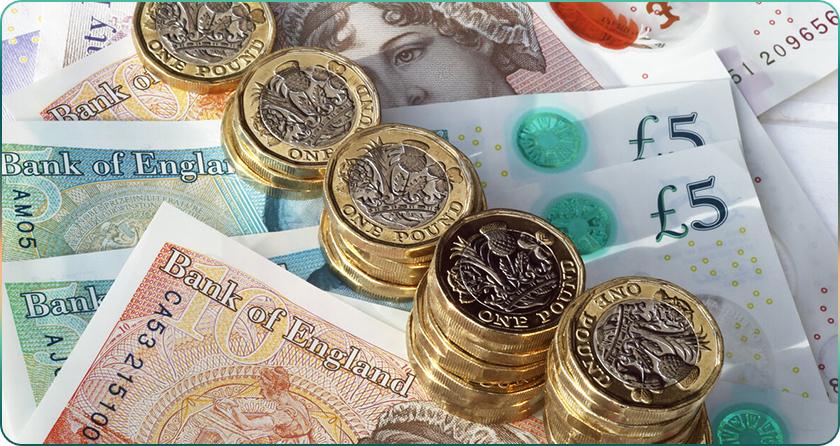 What Does the Affordability Checks Policy Propose?
This affordability checks policy is essentially a more robust initiative of the KYC, which in many cases did not do a lot to alleviate the problems that exist in connection to gambling addiction. Effectively, the idea is to perform affordability checks on anyone who loses more than £125 in one month or over £500 in one year.
Furthermore, it would mean that an estimated one in five accounts could qualify for review, while those people who are deemed to be the most financially at-risk may see their accounts closed completely.
The aim of affordability checks is to protect gamblers from wagering beyond their means and effectively provide the right type of solution for a customer's gambling aspirations via a number of steps that started to take shape in early 2020.
One of these adopted the name 'Single Customer View'. It was suggested in order for gambling operators to assess a player's gambling behavior across their platforms, with the aim to limit potential harm.
According to a survey by the Gambling Commission, online gamblers in the UK have an average of three accounts (with different gambling operators), with 56 percent of customers being signed up to more than one operator.
The suggestion by the Gambling Commission was for gambling operators to share data on player behaviors to identify which players might be most at harm.
Secondly, it has been suggested that there will be an assessment of player's disposable income in order to provide a guide for what they can realistically spend on gambling.
Twelve months ago, we recommended that operators reassess their framework on triggers to consider their customer base and individual customer's disposable income levels as a starting point for setting benchmark triggers.
The intention behind this was to ensure vulnerable customers were identified as early as possible and interacted with appropriately. Despite this recommendation, the compliance and enforcement teams have continued to review cases where, in the last twelve months, individuals have demonstrated gambling-related harm indicators and have still been able to continue to gamble without effective engagement.
Furthermore, these individuals have funded their gambling without satisfactory affordability checks and appropriate evidence being obtained.
In order to enforce this, it has been suggested that demographic data can be applied in addition to a way to better keep an eye on a player's account, providing information on the turnover of funds.
The Response to the New Regulation Proposal
In just three days, in excess of 25,000 people in the UK signed a petition expressing their opposition to affordability checks in gambling, highlighting the staunch backlash that has emerged so far.
It is understood that should this number reach 100,000 names, then by law, it would trigger a parliamentary debate. Furthermore, this has already evoked varied responses from numerous industry insiders.
The BHA is gravely concerned about the impact on racing's finances of proposed affordability checks.
While we do not want anyone to come to harm from betting on racing, blanket affordability checks are not appropriate. We are also very concerned that the Gambling Commission's proposals to assess people's eligibility to place a bet based on their job title or postcode are discriminatory.
The Department for Culture, Media and Sport had the following to say in response to the public outcry regarding the proposed regulations.
We are reforming gambling regulation to protect people from potentially life-changing losses. As outlined in the Gambling White Paper, these will be light-touch, frictionless checks.
Our proposed checks are intended to remove inconsistent, onerous and ad hoc checks to streamline the process for the overwhelming majority of accounts. They will apply to only the very highest spenders, and there will be no new requirements on betting at the track or at the local high street betting shop.
Personal details such as addresses are already collected by betting companies when an individual signs up to gamble, but we have no plans to use postcode data to determine when checks are carried out.
How Could This Impact Gambling Operators?
When new reviews are proposed by gambling authorities, there is usually always a concern among the gambling industry that this could have a significant financial impact - especially if these are suggestions that may affect or limit a player's access to gambling platforms or cap the amount that they can spend.
Despite this, the gambling industry in the country is considered to be worth £14.26 billion by the UK Parliament, which is a significant increase from previous years. These observations suggest that policies that have been introduced recently have not had an effect on revenues for companies.
Even with the introduction of affordability checks, the likelihood is that this would only affect a small percentage of the UK gambling population, primarily low-income individuals.
According to employment agency Indeed, the average salary in the UK is just over £39,000 per year (relative), which is still considered to be a more than respectable figure. Meanwhile, four percent of the UK population earns over £100,000, which is still just over 2.5 million people; the likelihood is that a respectable percentage of these are regular customers of gambling platforms.
As salaries continue to increase, especially in line with more people obtaining qualifications for newly created industries, this provides gambling operators with an opportunity to identify new markets, which will offset possible losses from players who fall victim to affordability checks, should this be passed into law.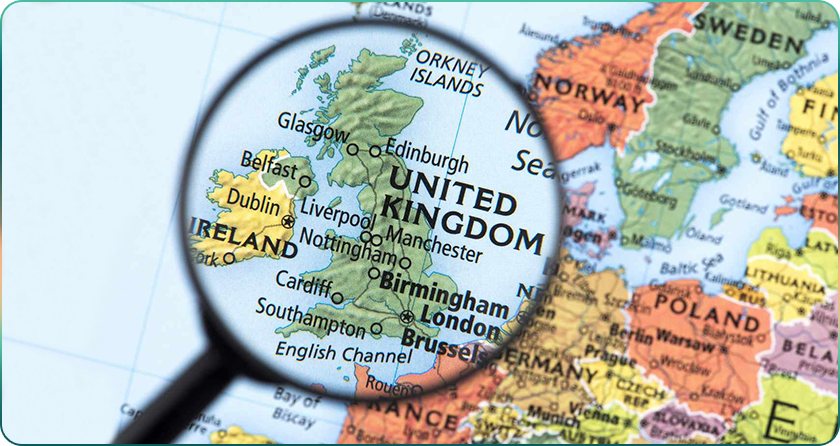 Potential Positive Effects of Affordability Checks
Over the years in the UK, there have been examples of many societal issues that can be traced back to gambling addiction. It has seen cases where players have engaged in fraud in order to access more funds to gamble online and, subsequently, further crimes such as minor theft to fund their habit.
Such a crackdown relating to affordability checks could well see a reduction in crime and a decrease in antisocial behaviour that has been linked to gambling over the years. There is an intrinsic link between gambling and alcoholism in the UK that further puts strain on public sector organizations such as the NHS (National Health Service) and related charities that rely on funding from both the government and the private sector in order to operate.
It can only be seen as a positive effect of affordability checks in gambling to assist in preventing such problems - certainly in the short term. Meanwhile, in the long term, it may even help the Corporate Social Responsibility (CSR) schemes of gambling companies and help to improve their image.
Ultimately, there is still some way to go before any decision is made relating to affordability checks for gambling companies in the UK; however, should this proposal be passed into law, this could well have a knock-on effect. It just may see other markets around the world introduce similar policies.