Could Buenos Aires Be the Key to Unlocking the Next Big Online Gambling Market?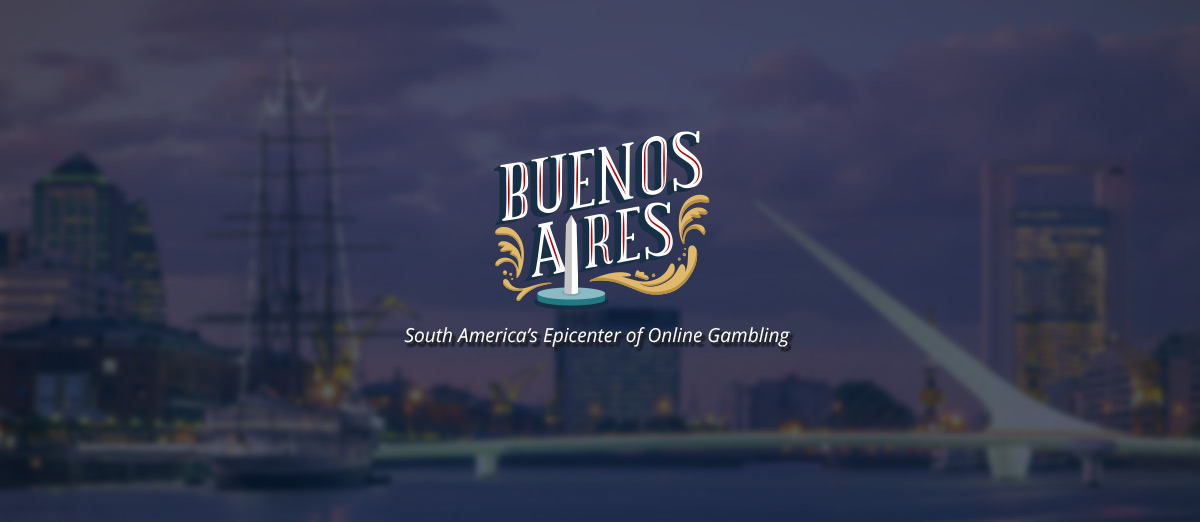 There is a colloquial, Spanish saying in Argentina; "Estar remando en dulche de leche." Culturally understood and translated, it essentially refers to 'rowing against resistance.'
Three years ago, this was the online gambling industry in the country, yet for all intents and purposes, the Argentinian market is still very much treading the regulatory waters.
One province, though, is especially central to the industry, perhaps unsurprisingly, the center of commerce and industry: capital city Buenos Aires. In January of this year, the city concluded its one-year online gambling legislative process, and since it has been somewhat buoyant.
In terms of structure, the online gambling market in Argentina still very much resembles that of the iconic Iguazu Falls, a spectacular body of water encompassing numerous waterfalls flowing from Argentina, Brazil, and Uruguay.
Many different forms of legislation exist, some at different levels across various provinces of Argentina. When looking at this periscopically, it is hard to distinguish what laws apply to which region and, as such, can appear to be free-flowing.
For those in the know, of which there is little to suggest that the wider online gambling industry really understands the extent to which regulation exists in the country and, by extension, the South American continent, this is a prime opportunity.
What Makes Buenos Aires Important?
While other regions of Argentina have gradually had online gambling legislation approved over the last year, Buenos Aires was undoubtedly the catalyst that sparked the domino effect. With online gambling set to be legalized in Buenos Aires City from early December, momentum is already starting to shift as it prepares for what is likely to be an influx of bets.
Legalization has been split into two, with this set to become available in the Province of Buenos Aires and also the Autonomous City of Buenos Aires. Despite this already being offered in 12 other provinces of the country, these are the two largest populous areas, which is likely to result in a significant surge in revenue for gambling firms that have had licenses approved.
The process for companies applying for licenses has been somewhat rigorous, with each operator having been required to pay 5.5 million Argentine Pesos (USD $55,000), in addition to a 15 percent gross income tax on revenue, with each license having a duration of 15 years.
Currently, seven operators have been granted approval, with these required to have a local partner, in addition to a foreign equivalent. Four of these have already signed agreements - BetWarrior, one in particular, which is part of the Hippodrome de Palermo racecourse, and Buenos Aires Casino, with a mobile app launch in the pipeline for next year. Nationally, BetWarrior has partnered with Binaires, with the Greek brand Intralot classed as its foreign affiliate.
Meanwhile, well-known international operator William Hill will launch its 'ArgentBingo' brand after receiving a license and has already partnered with Bingo Moreno locally, with U.K. operator bet365 having partnered with Berazategui. It is anticipated that notable software provider Playtech will sign an agreement with Casino de Tandil, PokerStars will partner with Chivilcoy Bingo, and Betsson will link up with Casino Victoria.
The weight behind some of these names indicates that the Buenos Aires market is going to become a serious player in the global online casino industry, which is believed to be worth a potential estimated value of $900 million in the first year alone, while this could reach $1.9 billion in no time.
Home to the financial district and commerce, Buenos Aires is seen as a pivotal province for operators who have identified that there is a significant target market that can contribute substantially to the success of the industry in the country and help to put it on the map globally.
Array of Opportunities for Those Approved Companies
The model that they have followed with international operators is similar to that of the U.S. gambling market, with these requiring domestic partners, who provide the ability to launch an online platform and share in the profits.
Buenos Aires is home to 16 million residents, living in 300,000 square meters, making it one of the most densely populated provinces in the world, is 50 percent bigger than the likes of Belgium, Portugal, and Sweden, while it is double the size of Switzerland and Denmark.
Undoubtedly, the potential to become a major player in the online gambling industry is there - if clearer signs were needed, look no further than Playtech's interest, who have been somewhat persistent and vocal in wanting to cement their position for a number of months.
Arguably, one of the leading software providers to the iGaming industry, they clearly identified that there would be a major demand from operators and have made early moves to make sure they are the developer of choice in Buenos Aires market.
For Playtech, this will become its third major market in South America, with Mexico and Colombia also regions where they are active. However, as for many other companies, Argentina and, by extension, Buenos Aires would be the jewel in the crown.
Those operators that have secured licenses to operate in Buenos Aires, there is a substantial amount of potential business opportunities, with additional regulation from the Provincial Institute of Lotteries and Casinos (IPLyC) laying the foundations for an unprecedented amount of growth in the region.
For Playtech in particular, choosing the right partner was vital in ensuring that there could be further growth opportunities from a commercial perspective. Indeed, this was echoed by the CPO of Playtech, Francesco Rodano, who explained: "At Hotel Casino Tandil, we found people who are really passionate about the new opportunity offered by the launch of the market. We have 22 years of experience in managing online gambling ventures and developed the world-leading gaming platform that comes with state-of-the-art KYC, AML, CRM, payments, and responsible gambling tools. By combining the respective assets and strengths, we found a perfect match."
At the minute, 90 percent of Playtech's revenue is directly from regulated markets, which is what makes their decision so significant. They do not back losers, and a company with a track record as impressive as theirs, choosing Buenos Aires, will no doubt help to act as a catalyst in attracting some of the biggest brands in the industry.
Rodano also predicted that unlocking Buenos Aires could have a greater impact on the continent, with the country's capital essentially acting as South America's epicenter for online gambling, in the same way that Malta is in Europe. The Playtech chief suggested: "The opening of its market set an example not only to other provinces, some of which have been regulating their respective markets in the last two years, but also, possibly, to other countries in the region."
Argentinian Football to Witness Financial Benefits?
One potential major benefit of regulating online gambling in what is quite clearly the most important province in the country is that it effectively acts as a trigger for the rest of the country.
Following the seal of approval, it could launch the platform for longevity with a number of other industries potentially set to reap the rewards. What has almost become the 'norm' - certainly over the last decade in Europe, with the U.S. now starting to repeat this, is gambling companies sponsoring sports enterprises.
In Argentina, football is the most well-known sport, which could see a substantial injection of cash pumped into clubs in the country's leagues as the brands fight for market share and recognition.
As a result, football clubs around the country, such as River Plate, Boca Jnrs, and others, may very swiftly have new main sponsors in the way of some of the industry's most well-known online gambling companies. Not only would it mean providing clubs with a game-changing amount of money so that they can retain their best players and offer higher salaries, but it also could lead to these companies acquiring stadium naming rights.
Over the years, there has proven to be a strong correlation between sports fans (football fans in particular) and gambling - especially sports betting.
What has always been common is that the best football players in Argentina and, by extension, other South American countries, such as Brazil, have been attracted to European clubs that can afford to pay higher salaries. An injection of money, by way of agreeing to have online gambling companies as sponsors, might see this change overnight, which could even mean that other players are attracted, in turn enticing more fans and, as a result leading the club to increase ticket prices for football matches.
Revenue from Taxes to Help Infrastructure
Of course, there is an obvious catch for those companies who have been granted a license to operate, and that is, they will be required to pay taxes - one of the major reasons why legislative bodies decide to approve online gambling in their respective countries.
For Buenos Aires, it means that the substantial 15 percent levy imposed on online gambling companies can be put to good use as a way of helping to regenerate the city and improve public services, which will generate jobs for locals.
Gambling operators actually (indirectly) contribute towards quite a lot of public improvement around the world, in the respective countries that they operate in; something that has become a major incentive for a notable amount of U.S. states over the last couple of years who have seen their local economies decimated by the effects of the global Covid pandemic.
With seven operators to contribute, this number represents a good promise for the country, while other online gambling companies will likely be approved in the coming months - particularly some of the major ones.
When taking into consideration how much online gambling companies generate each year, in terms of revenue, the entire landscape in the country could well change dramatically over the next decade as more people participate.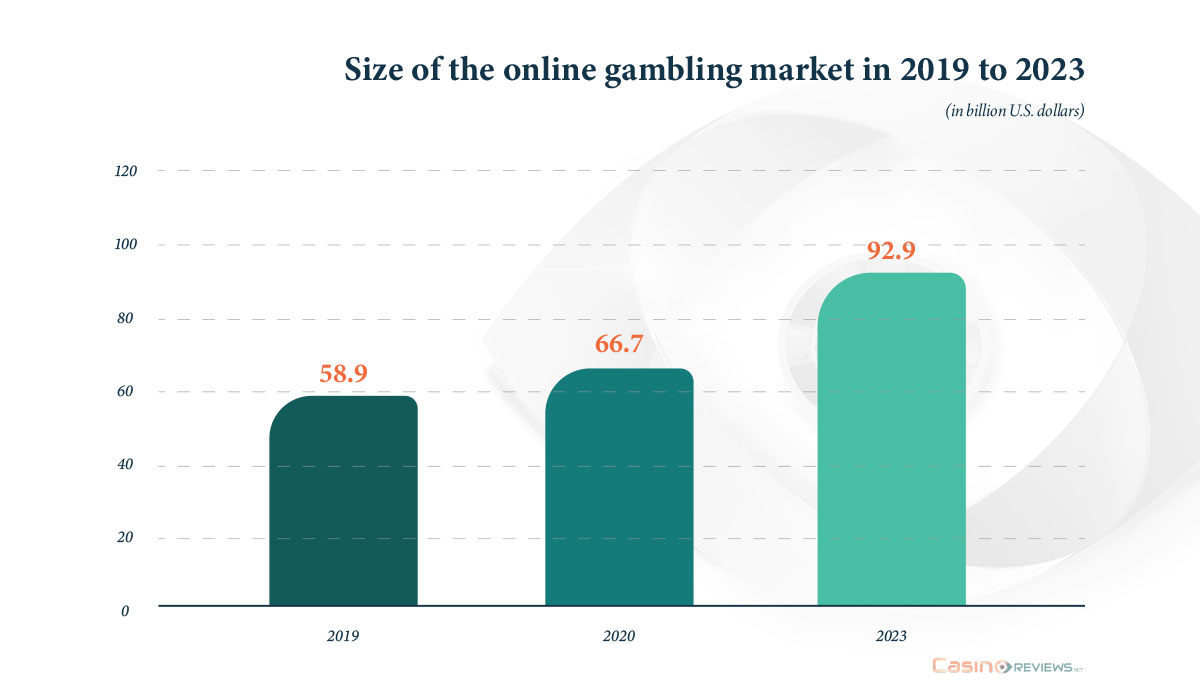 How Will Online Gambling Companies Incentivize Sign Ups?
One thing that operators do well - the major ones, in particular, is attracting and retaining new customers, and if they were not confident that the demand wasn't there, they would not have applied for a license.
This can especially be said of bet365 - the UK-based company that generates over £1 billion in revenue every year across its wide range of products. It is certainly obvious that they are experts in knowing what their target customers want.
It all starts, though, with attractive welcome bonuses - not just one, but an array, across multiple products, such as sports, casino, and poker. By segmenting each offer, they will be able to see which products are the most popular with customers based in Buenos Aires and be able to market to them appropriately.
What will be interesting for online gambling companies is how the Argentine market differs from others for the most part in consumer behavior and what they react to. This could be a case of trial and error. However, those operators that are affiliated with a popular Argentinian casino will have the benefit of being able to use the knowledge that is already available and act accordingly.
This will be useful mainly for online casino products such as slots and traditional casino games like poker and roulette. Knowing and understanding the footfall of the land-based casino establishment that they are partnered with will give them an understanding of how many slots and games to make available and also the types that their target market likes to play.
Data such as how much time that customers spend at a slot machine, in addition to how much they wager and in what amounts, will give an operator such as bet365 a clear head start with these numbers being available to construct promotions and offers for their different products.
Mobile Capability in Buenos Aires
What has become arguably one of the most important factors in the online gambling industry over the last decade for operators is ensuring that their mobile sites are as good as they can be and updated regularly to appeal to customer demand.
In addition to this, connectivity and bandwidth are crucial issues, and as a result, there will be a lot of emphasis on Buenos Aires making sure that customers can enjoy a seamless mobile experience via smooth broadband connections.
Unbeknown to many, though, Argentina's capital is one of the most technologically advanced cities in South America, particularly from a telecom and internet perspective. Indeed, the local government recently announced an ambitious plan to take capability to the next level for residents in a bid to make sure that the city remains one of the most connected in the world.
For online gambling companies, this is a major priority - poor connection can be one of the main reasons why customers lose patience with an operator, especially if they are in the middle of playing a game and they cannot connect again for an extended period of time.
While external operators will no doubt have their own servers and data centers in Buenos Aires, which will be managed around the clock, they are not responsible for the city's broadband and internet, which makes this important for the local authorities. It is also likely that the vast majority of players in the city will be using their smartphones, as is mainly the case across other regions. This means that for newer operators, making sure that mobile sites are as good as they can be is just as important.
What Can We Expect from the Buenos Aires Market?
Once online gambling companies have been operational for a year in the region, it will make for interesting reading as to how the market reacts. There was some hesitancy when certain U.S. states legalized online gambling; however, in the most part, they have seen records for revenue broken month-on-month, with a healthy proportion taken across sports and casinos.
It is likely, though, that the market will react positively - when considering the major names that have applied for a license and their status within the wider industry, this helps to provide some clue as to how the online gambling market will develop and grow in the capital.
Whether other countries in South America follow suit to quite the same degree remains to be seen. However, the amount of support for online gambling in Argentina and also what the industry here is anticipated to be worth certainly inspires intrigue.
Despite there being initial opposition from factions of the country's government, it appears that these have all been swept aside over the last 12 months, with authorities recognizing that such a large source of income at their disposal simply cannot be ignored. This is especially the case when factoring in the financial impact that COVID-19 had, something that the U.S. recognized and has since witnessed a significant turnaround in recent months. While opponents to the legislation being passed might not quite be rowing against the resistance anymore, it still presents intrigue. "Que sera, sera" (whatever will be, will be).