The Overwhelming Preference for Table Games Among Chinese Gamblers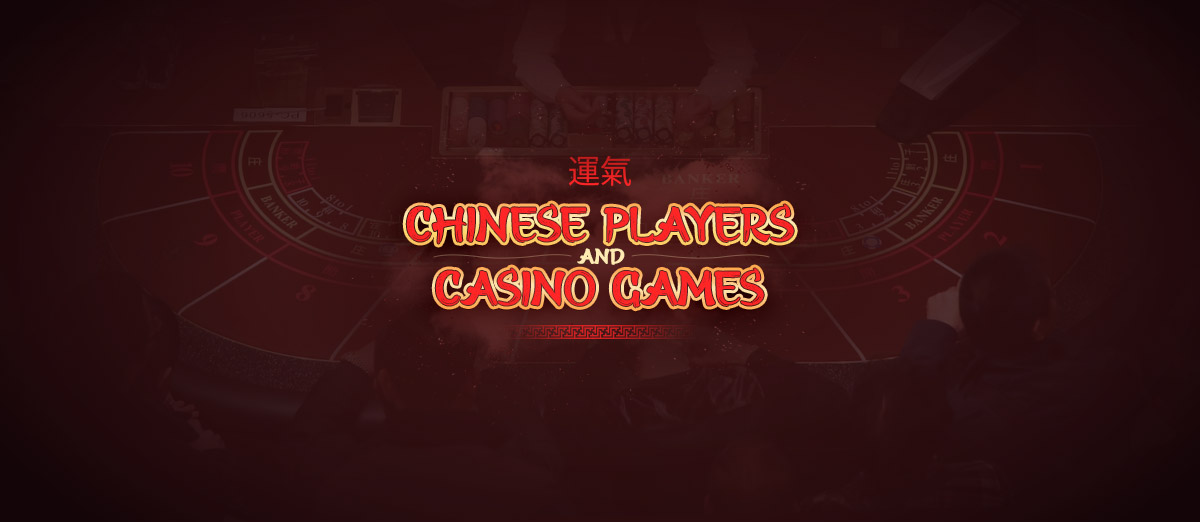 The more the proportion of Chinese players in a casino's catchment area, the lower the ratio of slot machines to tables. In Macau, where ethnic Chinese make up over 90% of the customers, the ratio of slots to tables is around 2.3:1. In Singapore casinos, there are 3.5 slot machines for every table, while in Nevada, this ratio is 31:1. The reasons for the tepid response to slot machines among Chinese gamblers are rooted in their culture, economic evolution, and gambling-related cognitions.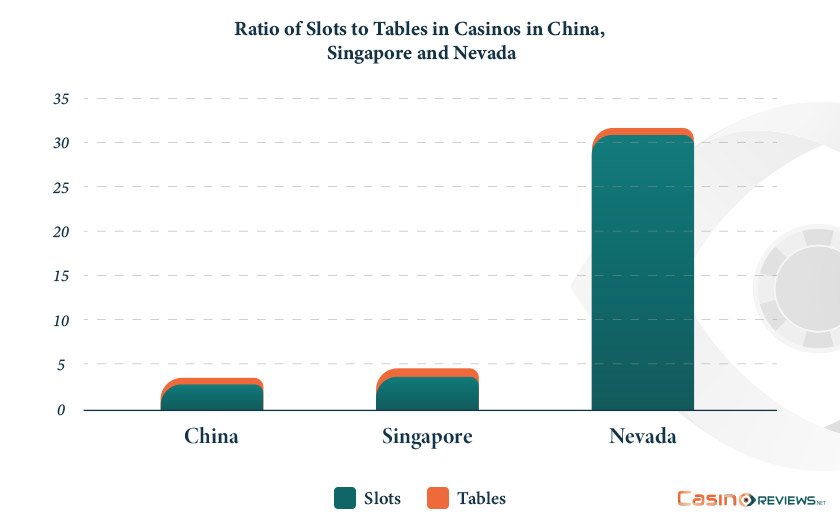 Introduction
Gambling seems to be deeply rooted in the culture and mythology of most societies. However, the incidence of gambling and access to gambling across societies vary significantly. One unique facet of gambling by Chinese customers is their overwhelming preference for table games over slot machines.
This preference is the result of the unique Chinese culture, China's economic trajectory over the last three decades, and the lack of trust in slot machines among Chinese gamblers. It will probably take several decades (if ever) for slot machines to become the preferred game of choice for Chinese players.
Ethnic Chinese Love for Gambling
A friend once told me an old Chinese proverb, "One night at a gambling den is worth three years of hard work." For most Chinese players in places like Macau and Vladivostok, this proverb indeed rings true. I have spent hundreds of hours watching ethnic Chinese gamble. They play big, they increase their bets when they win, and they are huge believers in luck and superstition. Of course, this is a generalization, and not all Chinese players would fit this description. However, it characterizes most serious casino players.
In deciding where to build casinos and under what terms, the number of Asians (if not Chinese) residents in the catchment area becomes a key consideration. In Australia, it is estimated that ethnic Chinese spend three times as much money gambling in casinos as their non-Chinese counterparts. Macau became the largest gaming jurisdiction in the world within a few years of the market opening up to foreign companies. The revenues per visitor in Macau are 10 times higher than the revenues per visitor in Las Vegas – the former number one gambling hub in the world.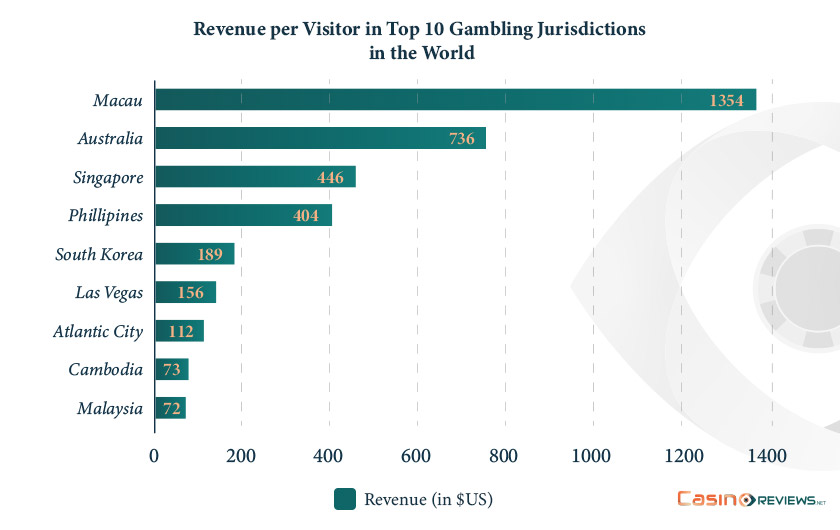 Casino companies were scampering for licenses in this new frontier despite the excessively high gaming taxes of around 40%. Wanting a foothold into Macau was based on the simple logic of the number of Chinese visitors likely to visit casinos. And the reality exceeded the expectations of even the most bullish casino observers. In ten years of operation under the non-monopoly regime, Macau generated almost $50 bn in revenues, about seven times the revenues of the famed Las Vegas strip. Chinese tourists from mainland China, Hong Kong, and Taiwan account for almost 90 percent of visitors to Macau.
The game of choice for Chinese gamblers is Baccarat. Chinese players don't like slot machines. Why is this so? We will briefly look at the characteristics of Chinese gamblers, bearing in mind that these are stereotypes. The generalizations made here are just that, broad generalizations.
Gambling with Predominantly Financial Motive
Most players visiting casinos in places such as Las Vegas or Atlantic City go there for entertainment. They find gambling exciting and get their kick out of the inherent uncertainty accompanying casino games. The same cannot be said of Chinese gamblers.
Walt Power, a veteran casino executive with decades of experience in Macau, once contrasted typical American gamblers with typical Chinese gamblers:
When people go to casinos in Las Vegas, they go there for fun, to be entertained. When people [Chinese] visit casinos in Macau, they are going there for doing a battle with destiny, to get rich.
Indeed, several scholars concur that money attracts respect in Chinese society, more so than in other parts of the world. Desmond Lam, a gaming scholar at the University of Macau, explains that a strong motivation to gamble for money among the Chinese may be the result of China's recent transition from economic poverty to prosperityi.
An-Bang Yu, a scholar of Chinese culture, suggests that the Chinese treat wealth and fame as collective representations of an individual's achievements, deserving of ancestral glorificationii. Gambling is perceived as one of the fastest ways by which to earn wealth, to gain respect and admiration from other family members.
Chinese gamblers prefer playing table games to slots because they perceive slots payouts to be minuscule in comparison to table games. Within table games, their game of choice is Baccarat, a reasonably uncomplicated game with high potential rewards.
Illusion of Control
Chinese gamblers tend to possess a relatively strong "illusion of control" where the gambler believes that he or she can direct his or her gaming outcomes when it comes to casino gamesiii. Such attempts at control may take the form of specific rituals, lucky charms, blowing on cards to erase a dot, or choosing gaming locations or tables based on Feng Shui. These "control practices" are on routine display at Baccarat tables in most parts of the world.
Chinese players feel that they cannot exercise such control on slot machines as these are mechanical devices where the outcome is pre-determined.
Interpretive Bias
Besides the illusion of control in determining gambling outcomes, Chinese players also display erroneous cognitions that are grouped under the category of "interpretative bias.iv" These cognitions lead gamblers to believe that their winnings are a direct result of their skills and abilities. When playing table games, Chinese players progressively increase their bets on the basis of runs (e.g., the number of players or bankers in a row in Baccarat).
When it comes to playing slots, players realize that wins and losses are random, and there can be no attributions made to an individual's skills or abilities. Players feel that while losses are almost guaranteed in slots, they are able to alter the outcome in table games thanks to their erroneous belief in interpretative control.
Distrust of Slots
Compared to casinos in Western jurisdictions, slots as a mode of gambling arrived very late in Asian markets. The presence of lights, sights, sounds and moving imagery prevalent in modern-day slot machines is viewed by Chinese gamblers as "gimmicky." Chinese players are, by and large, serious gamblers who come to make money in casinos, not to be fooled by the razzle-dazzle of slots.
Many Chinese players I talked to during my time as a casino executive expressed serious doubts about the integrity of slot machines. An overwhelming majority of players felt that the machines were rigged and did not justify their investment in time and money. For them, while winning at the tables (especially Baccarat) was always a distinct possibility, winning at slots was impossible.
Need for Socialization
The final reason why Chinese players don't like slots may be rooted in the collective nature of Chinese society. Normally aloof Chinese individuals suddenly become gregarious, excited, and animated when they start winning at casino tables. To the Chinese, the presence of others enhances the fun and excitement of beating the house in gambling.
Playing slot machines is a solitary pursuit, although some manufacturers are now bringing community slot games into the market. Winning at slots offers no opportunities to boast and brag in front of fellow players. Within table games, the game of choice among Chinese is Baccarat. Furthermore, the unwritten rule among Chinese players is that all gamblers bet on the same side (player or banker). When winning happens under such a scenario, everyone wins, thereby enhancing the collective excitement and joy.
Conclusion
Rudyard Kipling, an Englishman born in India, who grew up to become an exceptional storyteller, once said, "Oh, East is East and West is West, and never the twain shall meet." While the external façade of casinos all over the world may appear similar, the desires and preferences of gamblers are far from homogeneous. Chinese gamblers have a passion for gambling, rarely seen in other societies. Chinese players prefer gambling on one table game, Baccarat, to the exclusion of most other games. Five main reasons contribute to this gaming preference. These underlying reasons, and hence the resulting preference, are unlikely to change in the foreseeable future.
References:
iLam, Desmond (2005), "Slot or Table? A Chinese Perspective," UNLV Gaming Research & Review Journal, 9(2), 69-72.
iiA.B. Yu (1996), "Ultimate Life Concerns, Self, and Chinese Achievement Motivation." In M.H. Bond (Ed.), The Handbook of Chinese Psychology (pp.309-321). Hong Kong: Oxford University Press.
iiiTaormina, Robert J. (2009), "Social and Personality Correlates of Gambling Attitudes and Behavior Among Chinese Residents of Macau," Journal of Social and Personal Relationships, 26(8), 1047-1071
ivRaylu, Namrata, and Tian PS Oei (2004), "The Gambling Related Cognitions Scale (GRCS): Development, Confirmatory Factor Validation and Psychometric Properties," Addiction 99 (6), 757-769.