The Psychology of Online Casinos: How They Make You Spend More Money?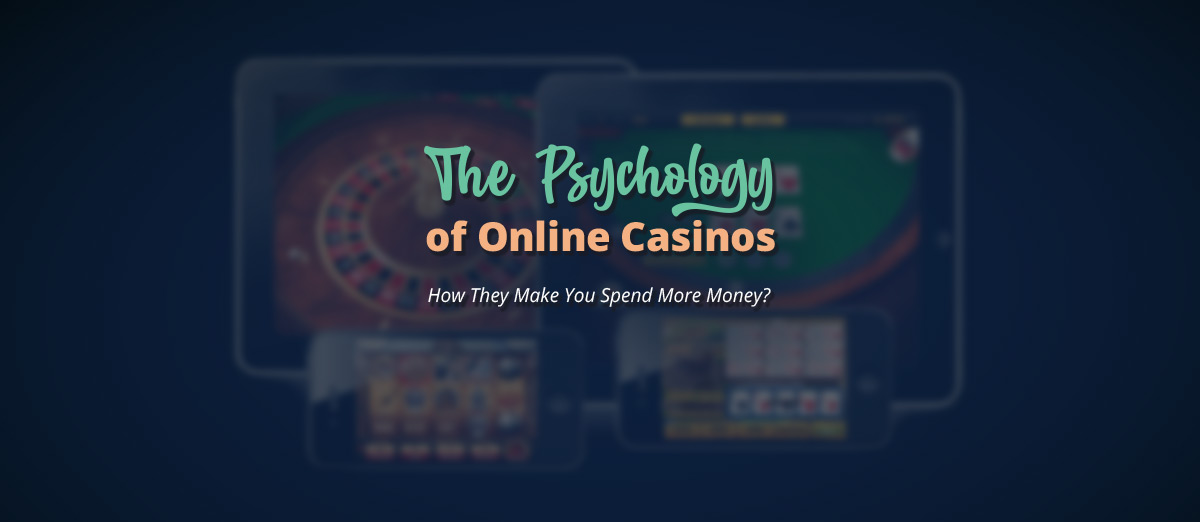 Casinos have been working on ways to keep players playing longer and wagering more for decades, way before the internet was even invented.
We have already talked about the psychology of casino design, and many of the strategies used by brick-and-mortar casinos to attract players and keep them playing are now being emulated on some level by online casinos alike.
While it can be hard for online sites to copy the atmosphere of a live casino, they have developed tricks of their own to keep us spending money on their platforms. Most of us never really think about it, but these online casinos have quite a few tricks up their sleeves.
I have looked into how this works, and I hope you can use this knowledge to optimize your play and avoid the most common traps of online casinos.
Free Spins and Bonus Rounds
If you have ever played slot games at online casinos, you had probably received some free spins from the casino when you made your first deposit as part of the welcome bonus.
The thing you maybe didn't know is that free spins usually come with quite a few restrictions and aren't worth nearly as much as the casinos advertise them to be.
The operator might advertise their 20 free spins on a slot machine like they were giving you a substantial reward, but the truth is that in most cases, each free spin can be worth only 10 cents, making the entire thing worth just two dollars.
While most players won't go too crazy about two dollars, 20 free spins seem more appealing as the underlying chance to win big on those spins is what we all play for in the first place.
You should remember that cash bonuses are a lot better than free spins, and even those are only good if the wagering requirements that come with them are not too big.
Apart from the free spins you are given before playing, there are the bonus rounds within the slot games themselves.
If you are a slots player, you have surely played hundreds of spins chasing down a bonus, only to have it pay just a few spins worth of cash when you finally get it.
In the end, you should play casino games that make the most sense from a mathematical point of view while still trying to find enjoyable ones within those that offer fair payouts.
Sounds, Graphics, and Animations
Casino experts have spent decades optimizing the way a live casino should look, sound, and feel to their customers, and they have achieved near perfection in terms of optimizing gameplay time and money spent.
Now, online casinos are trying to do the same, but they are meeting some obstacles. Without players actually walking into the casino, there is only so much that can be done.
Yet, the color schemes, animations, and sounds used in various games and even casino lobbies are intended to keep us engaged. Online casinos have limited resources at their disposal, so they use vivid colors, loud sounds, and silly animations to keep gambling games as interesting as possible.
Once again, slot games are a perfect example of this, as so many modern slot titles have quirky themes that make us laugh and relate to the virtual characters in the games.
If you have ever wondered why so many slot games are created all the time when they all have the same end goal, the answer is certainly to keep you coming back, trying to win at new games, and seemingly compete against the casino all over again despite previous losses.
Illusion of Winning
The one trick that online casinos picked up from live ones and took to a whole new level is keeping up the illusion that you are actually winning.
A great example of this is the number of small wins you see while playing slot games.
Modern slot machines with thousands of paylines will often pay you just a fraction of your bet, simply to keep up the illusion that some money is being paid out.
What's even more, many modern games trigger bonus rounds and free spins very often, keeping you engaged and expecting a big win to come your way very soon.
The truth, of course, is that such big wins are far apart, and you are more likely to end up losing money than winning in any online session.
Yet, the illusion of winning is what keeps us coming back, and the occasional big win will often cost a player much more than the amount they won.
The best advice I can give you is to keep objective about your chances of winning and understand the way casino games work in the long run, so you have a real chance of walking away at the right moment.
Live Dealer Games
The introduction of live dealer games has revolutionized online casinos forever by giving table games players what they were long hoping for.
Playing virtual table games can be boring, and even those who understand how RNGs work can sometimes feel like they are just being cheated out of their money.
Live dealer games add the illusion of control by putting you in a scenario very similar to what you would get in the best high-roller casinos in Las Vegas.
Unlike slots, live dealer games are designed to draw in the high rollers who are happy to spend a lot of money gambling, and they use all the tricks in the book to maximize that number.
The use of attractive dealers to keep the player population, which is dominantly male, interested is one the dirtiest tricks online casinos use to keep players at the tables, and it works like a charm.
If you enjoy live table games, you should make sure to keep your bets under control and not let the atmosphere drive you crazy.
Mobile Casino Apps
Whether we like it or not, most of us are addicted to our mobile devices to some level these days, and online casino operators understand this all too well.
That's why nearly every major online casino out there has created a mobile version of their site, which is easily accessible on mobile phones and allows you to play all the different games.
By putting the casino in our pocket, the operators have taken gambling to a new level and made it more accessible than ever before.
This is yet another way they influence our actions, as sending the right push notification or bonus email at just the right time will now get us playing even if we are not at home.
In fact, online casinos have been creating quite a bit of trouble for the workforce around the world, with some workers spending their work hours secretly playing slots on their phones and slacking off.
Gamification Trends
One trend that's been completely dominating the iGaming industry in recent years is gamification, which is turning online casinos into small virtual amusement parks.
From customizable avatars to daily missions, treasure hunts, and character progression, playing at online casinos has become much like engaging in the various social games we all love so much.
Online casinos have introduced social elements such as playing slot games against our friends, engaging in tournaments against other players, and much more.
In the end, gamification is really all about influencing our psyche and making us feel like gambling is just a regular part of our daily lives and not very risky.
I am not saying gambling can't be fun, but one should be mindful and try to avoid problem gambling since gamification can quickly lead us to spend more money than we want while satisfying the inner child we all have within us.
Stay on Your Toes
Online casinos have developed many cunning techniques to keep us playing for hours and spending hundreds of dollars before finally logging off for the day.
My advice is to keep an eye out for anything that is too flashy, loud, or looks too good to be true, as it usually won't be nearly as good as advertised.
Suppose you are aware of all the tricks and ready to put up some money to enjoy the entertainment side of the online casinos, then go for it without any fear. Just remember that the operator will be looking to outsmart you every step of the way.