How to Enter the Exclusive World of Casino VIP Memberships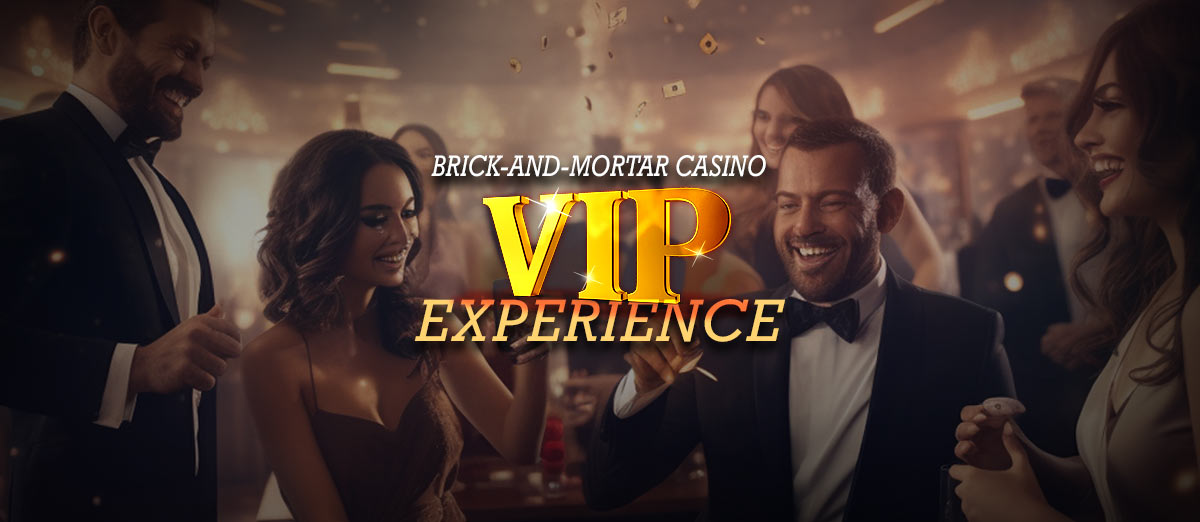 Visiting a casino for most people can be a highlight when it comes to enjoying a different experience, particularly for those who do not frequent these establishments. Of course, there are thousands of casinos to choose from around the world, each of which varies in terms of what they offer and specialize in, as well as what their status is and many other variables.
Resort casinos, especially in places such as Las Vegas and Atlantic City (Nevada and New Jersey, respectively), tend to provide the ultimate in entertainment on a much grander scale than most others, in addition to having the biggest and most exclusive venues, such as MGM and Golden Nugget.
While you do get 'casual' players who just want to experience something different and have an enjoyable night out, there are also those who are much more serious and visit on a regular basis.
People from all walks of life go to the casino, ranging from average people wanting to have some fun all the way to celebrities who love gambling.
Unlocking the Exclusive World of Land-Based Casino VIP Rooms
Land-based casinos offer many different options for players based on what they want to do, whether this be slots or table games such as roulette, blackjack, baccarat, craps or even poker. Depending on how big the gambling venue is, whether this is based on size or reputation, the number of gaming machines and tables can differ considerably. In addition, most casinos also have the most popular slot machines in the industry to cater to many different tastes.
For some, there is an aspect of brick-and-mortar casinos that they consider to be very important, particularly in relation to the experience that they can be offered and the benefits that they get from this. Most casinos have a VIP room (or multiple), which means that people find their visit considerably enhanced.
Gaining access to a VIP room in a casino though, can be harder than it may seem. Your entry depends on many different factors. If it is an exclusive casino, it may not matter how much money you have unless you are either well-known or famous. Having said that, a factor many people find interesting is that there are multiple celebrities banned from Vegas, for a plethora of reasons, from counting cards to fights in hotel lobbies.
Most famous people and indeed the uber wealthy like to surround themselves with people who are similar to them, which means VIP rooms in most casinos may be, essentially 'off-limits' to the general public.
However, below, we have gone into more detail about how you can gain access to the VIP area in a land-based casino and various things to pay attention to.
Become a Valued Member of a Casino
One of the best ways to increase your chances of gaining access to the VIP area of a casino is to keep showing up regularly and gambling on a regular basis. The most common ways in which general members of the public can qualify for VIP status at a casino is based on them spending a considerable sum of money in a specific period of time.
This is just like how live online casinos work, though in some cases, it is easier to unlock VIP levels for these. Every casino has its own policy when it comes to VIPs, especially in terms of how much money is acceptable that it takes in order to make this possible.
However, for some much smaller, less well-known gambling venues, there may not be as much subtlety involved. It could well be the case that you can enquire about becoming a VIP member and you may just get quoted a price directly, which will immediately grant you access to these areas, in addition to the various benefits that are attached to this.
Make Multiple Referrals
Some casinos may also look favorably upon those who engage in a referral process and, as a result, introduce multiple, new, high-spending customers to the casino as a way of increasing their chances of becoming a VIP.
This can prove to be an extremely effective tactic because it can significantly increase a casino's revenue, especially if these customers return two or three times per week. Not only will they be gambling, but it is also highly likely that they will spend at the bar on drinks and food.
There are some casinos that may even have a referral scheme in place whereby the referrer accrues points that may help to contribute towards their chances of becoming a VIP member at the casino.
Be Invited by VIP Member
Some of the most important VIPs at a casino effectively have 'carte blanche' to be able to do what they want, essentially writing their own rules due to how rich, powerful or influential they are.
As a result, if they are hosting a private poker game in a casino VIP area, for example, it is highly likely that they can invite whoever they want into the game, regardless of whether they meet the requirements of a VIP.
It is understood that celebrities often invite their friends into VIP areas of a gambling venue all of the time, with this especially being a common occurrence in resorts like Las Vegas and even exotic casino destinations like Monte Carlo.
Work for a Giant Corporation
Often corporations have VIP memberships at casinos whereby a certain number of their executives are able to enjoy the privileges that come with their role within their company.
This is usually offered as a perk by companies and often has an 'exclusivity' feel about it; typically, the sorts of businesses that would allow their employees to enjoy this privilege would usually be hedge funds or elite law firms.
The cost for this would likely be in the millions every year, though companies feel that this is a good way to retain top talent; by giving them access to an experience that not many people are able to enjoy.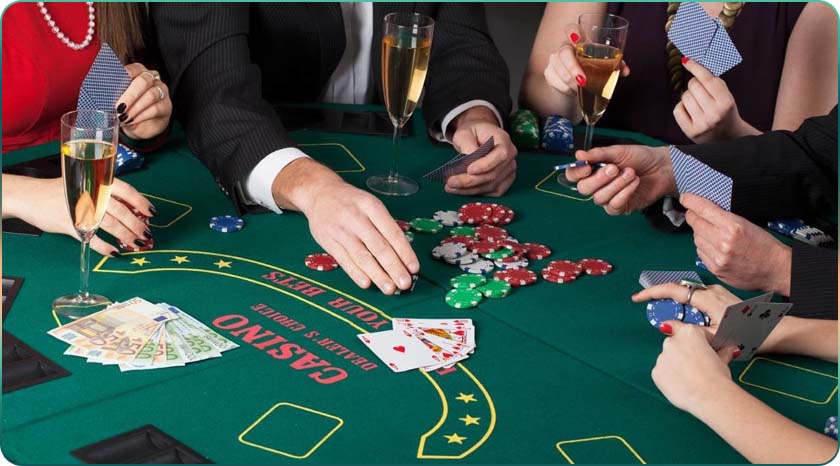 Benefits of a VIP Casino Membership
There are many benefits to accessing VIP in a physical casino, and usually these are better than their online counterpart.
Every landbased casino, of course, is different in terms of the VIP experience that it offers its customers, while qualifying for their schemes may also vary, however, there are a number of commonalities.
The most common of these is the fact that every VIP, regardless of which casino is made to feel 'special', at least that they are getting something more than they would usually get.
In prestigious casinos, VIP members receive various benefits, which include separate, private entrances, which allow them to avoid the rest of the crowds and be led to their very own rooms. This could also include entry into private, high-stakes poker games or a room exclusively full of gaming machines.
Invariably, VIPs will certainly get benefits, a number of free drinks, in addition to their very own host to caters for their every need. At resorts, VIP guests can even expect access to five-star rooms, private lounges, smoking rooms, and bar credit in addition to exclusive cash-back bonuses.
For example, at the world-renowned Bellagio Hotel and Casino Resort in Las Vegas, VIP customers can expect to receive private check-in, concierge services, luxury suites, Club Prive access that comes with high-limit games plus other special features among many other highlights.
There are some casinos that even offer free taxi services (within reason) to their VIP members and, as a result, arrange transport and pick up the bill if the destination is within a certain distance from the casino.
Meanwhile, once upon a time, there used to be three Las Vegas casinos: Excalibur Hotel and Casino Resort, Circus Circus and Stardust Casino that, in the nineties, all used to have helipads to cater for their VIP customers. However, these were soon removed at the request of the FAA (Federal Aviation Administration) amid a number of safety concerns. However while these luxurious programs in Vegas-based gambling venues is stronger than ever, Singapore casinos are battling falling VIP volumes.
Is It Worth Being a Land-Based Casino VIP?
If you are a regular visitor to the casino, it is something that you enjoy, and you have the bankroll to not have to worry, then becoming a VIP might make sense, especially because there are significantly more advantages on offer than being in an online program.
However, it is likely that you will have to make many deposits over a substantial period of time to even become thought about in order to qualify for this. Of course, if you do not have the means, realistically, to do this, then it is a high-risk maneuver that could backfire in a big way.
Instead, it might just be worth enquiring whether it is possible to purchase a day VIP pass (in most cases, it will be unlikely) and what the price is if you just want to get a feel for the experience. As a result, it could be a lot more cost-effective than playing the long game. This might work at less-known casinos in smaller cities that maybe do not attract high-profile people and, as a result, may be a lot more conducive to offering this experience in the form of a pass.
Ultimately, it is worth weighing up what you are looking for from your casino experience and whether or not you think gaining access to the VIP area will make that big a difference for you.