Scientific Games - Evolution and Strategic Rebranding to Light & Wonder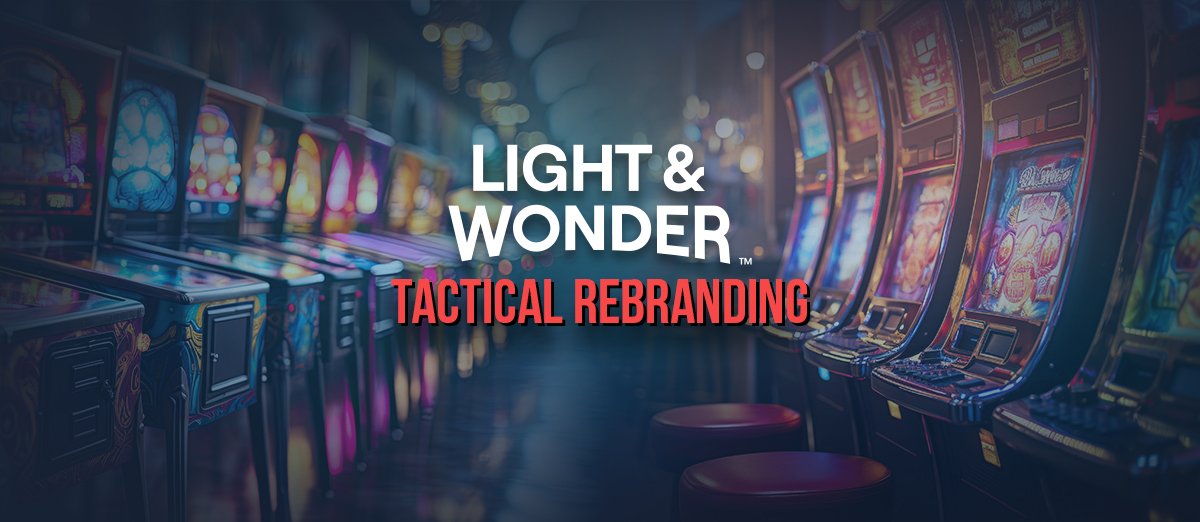 Change is a part of life - nothing stays the same forever, this especially being the case in business. Something that software provider Scientific Games (now Light & Wonder) knows all too well.
Founded almost at the height of the Great Depression in the US as an electromagnetic pinball machine company, it has played witness to a significant amount of change over nearly a century.
It was essentially a glimmer of light at the end of a dark tunnel, representing somewhat of a potential upturn in fortunes for certain segments of the US economy. Today, we will discuss the strategic rebranding of Scientific Games into Light & Wonder.

Scientific Games' Transition - From Vegas to the Virtual Realm
In the decades that followed, Light & Wonder turned into somewhat of a powerhouse, servicing physical casino operators all over the country, being particularly prevalent in resorts such as Las Vegas and Atlantic City.
They soon expanded into other areas of the industry, developing slot machines and table game technology, cementing almost a monopoly as a supplier, with very few competitors around at the time. It certainly helped being born in the US, especially since all of its clients were there, up until the 1990s at least.
The online revolution that came about in the late nineties saw the casino provider change tack. Light & Wonder becoming significantly important as it kept pace with changing trends and competitors and also retained a market share to hold off newer companies in the form of Playtech and NetEnt.
However, this also provided numerous opportunities. With a substantial amount of investment committed, the company then started to focus on the online sector of the industry, knowing that its core business could help pull it through financialy.
Despite experiencing the technology bubble of the early 2000s, online gambling was somewhat unaffected by this, though it was still relatively new. People were still frequenting brick-and-mortar casinos (particularly in Las Vegas) in increasing numbers, and this helped to keep the demand for its products up.
In the years that followed, the company soon built up a reputation for the development of online slot games in addition to online table games, even rivaling the likes of the big European software providers that had started to make their mark on the iGaming industry.
Bold Rebranding and Vision of the Future
After just over 20 years of firmly positioning itself as a leading online casino software provider, the company announced that it would be changing its legal name to Light & Wonder on 22 April 2022 - something that was greeted with intrigue across the industry. At the time, the company revealed that this would be an important part of its bid to change its strategic vision as a way of becoming an 'industry leader' in cross-platform global gaming that was committed to creating exceptional games fully across its spectrum.
A press release from the company at the time noted: "Through a deliberate cross-platform approach, Light & Wonder delivers a leading portfolio of iconic games and franchises across online and mobile and in both real money and free-to-play social gaming markets as well as in land-based casinos."
Such was the purposefulness of this. The company completed the sale of its lottery business to Brookfield in the same month that Scientific Games rebranded, in addition to selling its OpenBet sports betting technology business for $1.2 billion to Endeavour.
All signs pointed to the company's intentions to focus fully on the live online casino aspect of the industry, especially once it reported its long-term deal with UK conglomerate Entain to provide software to its multitude of brands.
Unveiling the New and Improved Light & Wonder
While the news of the rebrand was met with curiosity across the industry, some of its moves prior to the announcement had essentially started to provide insight as to what its intentions were, something that company insiders were keen to emphasize.
We are thrilled to introduce the world to Light & Wonder, a company that will build great games and franchises that offer players a seamless experience across platforms.
Our powerful new strategy required a powerful new identity to distinguish us and our unique offerings and capabilities. Our new name and identity are born from our winning strategy to be the leading cross platform game company and will inspire our people to make great products for our players.
We already have a world-class team powered by the brightest game creators in the business and in transforming into a growth company who invests in our people and products, we will serve our players even better wherever and whenever they play.
For all intents and purposes, this was certainly a gamble and many were curious to see how this would affect company performance moving forward. Selling off key, well-performing assets, such as its sports technology and lottery arms, prior to the decision was definitely a risk, both had proven to be effective profit-generating machines to that point.
However, sometimes - and especially in this industry, having a clear strategic direction has proven to be highly effective - often a distraction and too much reliance on multiple segments of the industry can be more of a hindrance than help. What many were confused about was the change in name, with this essentially not having too much association with the US online gambling industry. However, it was later revealed that it was related to the company's 'reflection of its omnichannel gaming approach of only gaming and the company's core games'.
A Move That Is Cautiously Paying Dividends
In the first quarter of 2023, following nine months of careful consolidation following its rebrand, Light & Wonder noticed their decision was starting to pay off.
As a result, it reported double-digit revenue growth across the board after a strong start to the year. Its figures revealed a 17 percent year-on-year growth for the first quarter, with revenue of $670 million compared to $572 million in the year before for the same period.
Meanwhile, it also noted that its core business was continuing to go from strength to strength. Indeed, this was best reflected by the strong momentum of gaming machine sales, it had improved by 53 percent for the same quarter from the year before, to $158 million, from $103 million.
In addition, the company saw gaming operations revenue increase to $160 million, from $155 million, while revenue from gaming systems had gone up to $55 million from $51 million, and table products highlighted consistency, staying at $46 million.
We're off to a strong start in 2023, delivering on all key metrics and once again driving double-digit revenue growth across all three of our businesses. Our strategy and disciplined investments are driving enhanced returns as we continue to develop and execute our robust product roadmap, building off the strong momentum that we saw in 2022.
The teams executed several notable wins and key launches in the quarter, and we have a full pipeline of games that support progress toward our long-term targets. With leading talent, technology and products, we continue to strengthen our position as the leading cross-platform global games company.
The second quarter of the year has reflected further growth, also strengthening the company's decision to rebrand, with figures considerably highlighting this. The numbers recorded in the second quarter beat analyst expectations. It meant that total revenues for the second quarter rose to $731 million from $610 million, which had further been exacerbated by growth across all of its remaining business verticals.
Furthermore, services revenues had increased to $496 million in the same period in 2022 from $253 million, with this also increasing by $165 million in the previous quarter.

What Does the Future Hold for Light & Wonder?
Overall, it simply cannot be ignored that the company made the right decision to rebrand and sell off its previous assets. A bold move, the figures quite simply speak for themselves and this provides a great foundation to build on over the next few years.
What Light & Wonder will be focused on in the short term is continuing to beat its 2023 revenue figures and as the industry continues to perform strongly across each of its markets, there is a positive mood in the company.
In the long term, there are a number of enviable possibilities for the company. Identification of new markets will likely be on the cards as the company seeks to improve and strengthen its strategic direction, though, of course, staying true to its philosophies that were driven by the rebrand.
With Canada's gambling potential continuing to grow, strengthening its position here certainly provides potential. It will be the US, though that signals the biggest possibilities. With the online gaming market getting even bigger and even more states left on the table that could well become regulated over the next few months, continuing to forge relationships with casino brands in these markets will be seen as a priority.
No doubt, there will be much more change to come from Light & Wonder over the next couple of years and beyond. However, it has shown so far that change can be a good thing.